While fashion houses struggle over time to create the most beautiful and iconic pieces for their teeming number of customers, they do get tired of the task of creating beauty. Sometimes, they simply go out of their way to design something hideous, something scandalous that gets the whole world talking! Louis Vuitton, like other fashion houses, has been culpable in this regard. The beauty of the Neverfull and Speedy bags attract you fully, but there are some Louis Vuitton Pieces you don't ever want to touch in all your life not to talk of saving up thousands of dollars to purchase these bags.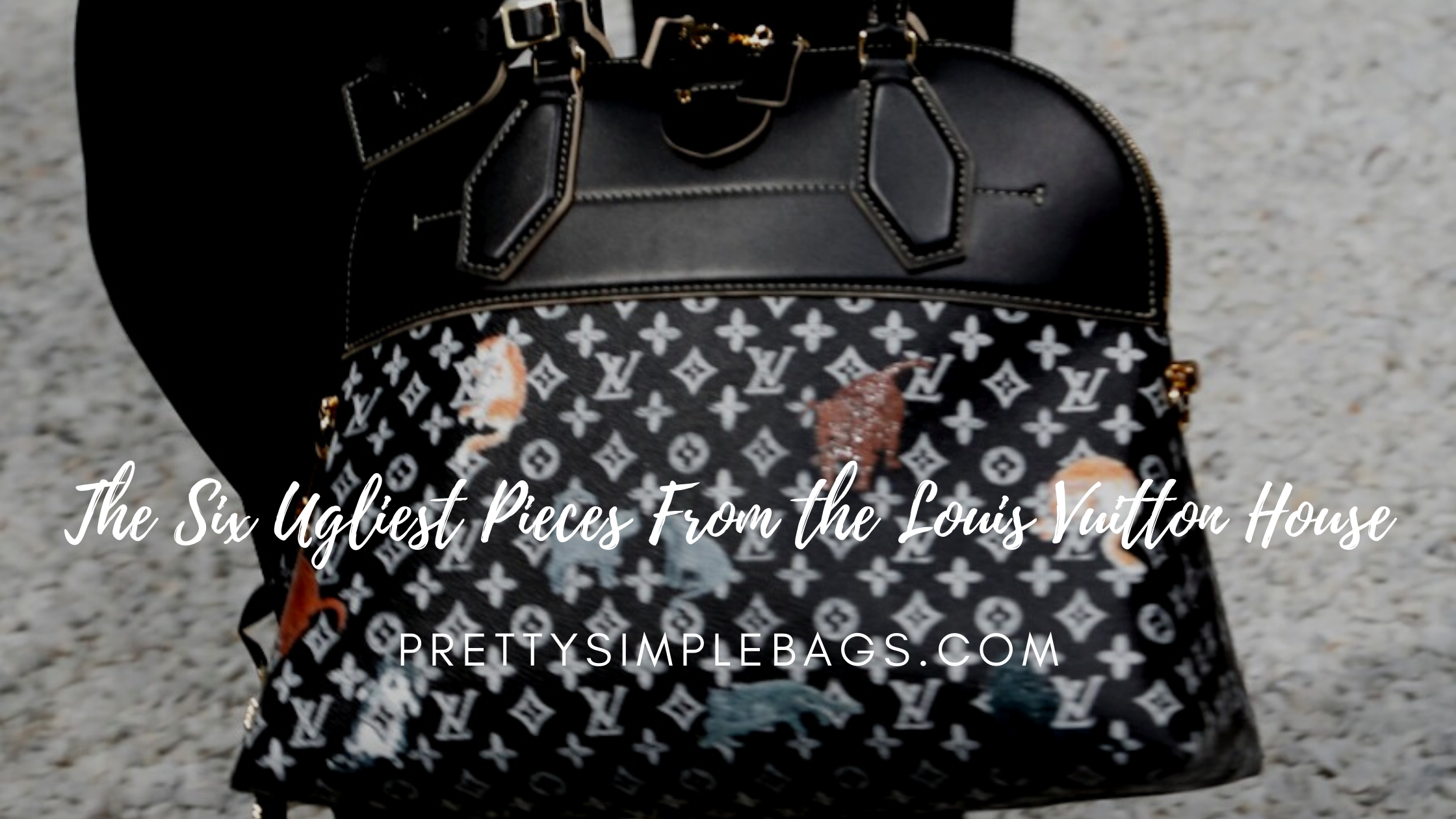 Some of these hideous creations of Louis Vuitton are discussed below, let us know what you think of them!
1. The Garbage Bag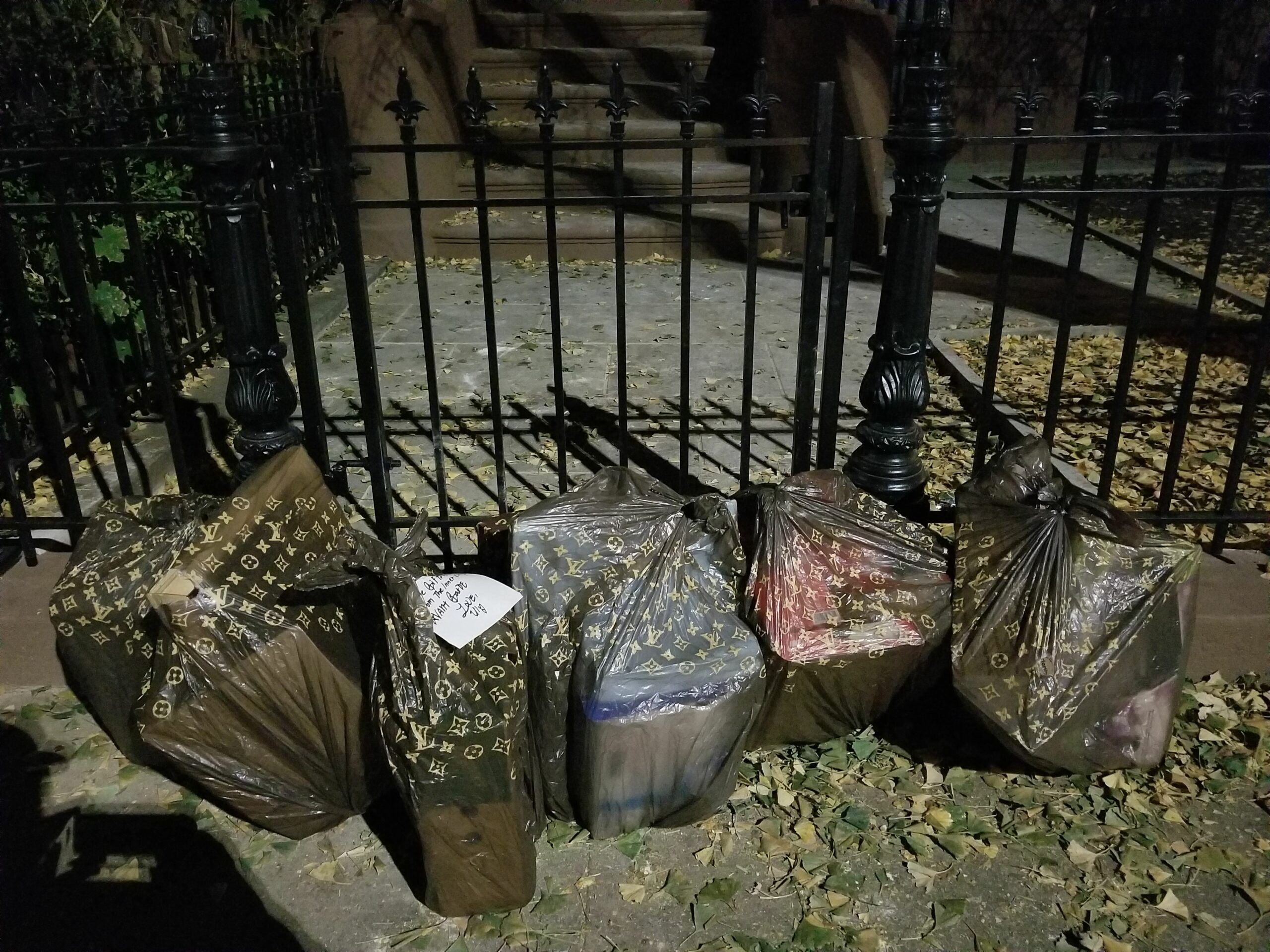 There were several notable events in 2007 but the most remarkable for the wrong reasons was the Louis Vuitton Spring Collection. The collection can be aptly termed eclectic which only leaves one to ponder on how possible it could be to wear the variety of disjointed offerings from Louis Vuitton. One major talking point at the time was the release of the tote bag inspired by plastic laundry carriers. We are finding it hard to refer to a white checked carry-bag as a piece of art.
Marc Jacobs was the head of Louis Vuitton at the tie this contraption was created. Does that surprise you? Most of the amazing Louis Vuitton pieces were created while Marc Jacobs was at the helm of affairs at Louis Vuitton especially the limited editions from Takashi Murakami and Stephen Sprouse. This Garbage bag divided opinion among Louis Vuitton lovers, while some viewed it as a kitchen garbage bag, others thought they were looking at a stylish everyday bag designed for the elect. It retailed originally at $1960
2. The LV Goat Hair Transsiberian Bag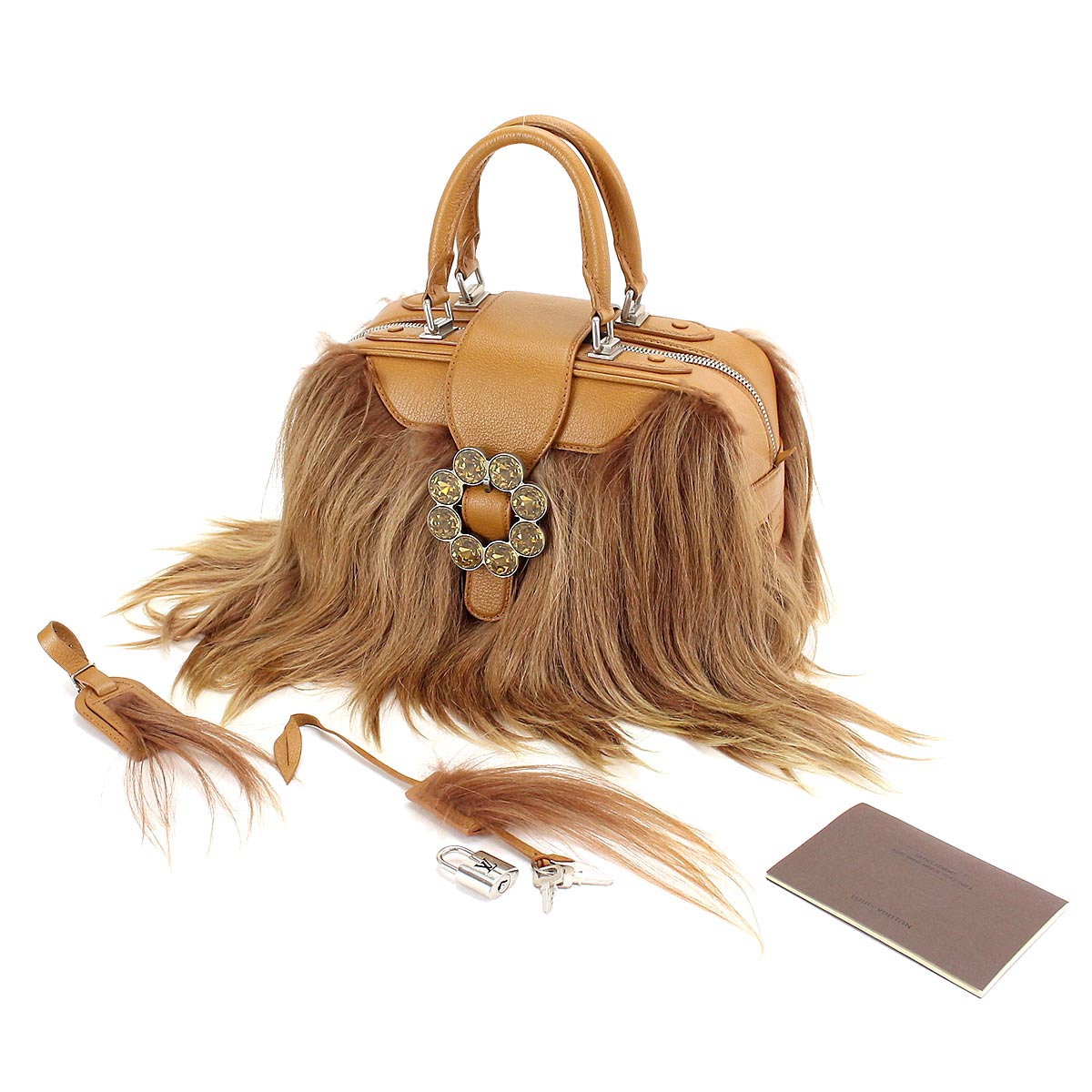 This bag is a part of the Fall/Winter 2012-2013 collection. The piece, made of dip-dyed long goat hair is quite a laughable bit. The inspiration for the funny bag is taken from the Transsiberiam Railway which connects Moscow to the Far East of Russia and onto the sea of Japan. If this didn't cost a whopping retail price of $4750, it would have been something you get simply as a toy for your pet. Have you been hoping to get yourself a real furry friend? If you can't get a cat, the Transsiberian bag from Louis Vuitton could feel that gap for you.
3. The Double Jeu Neo-Alma Bag from Louis Vuitton: A Two-In-One Piece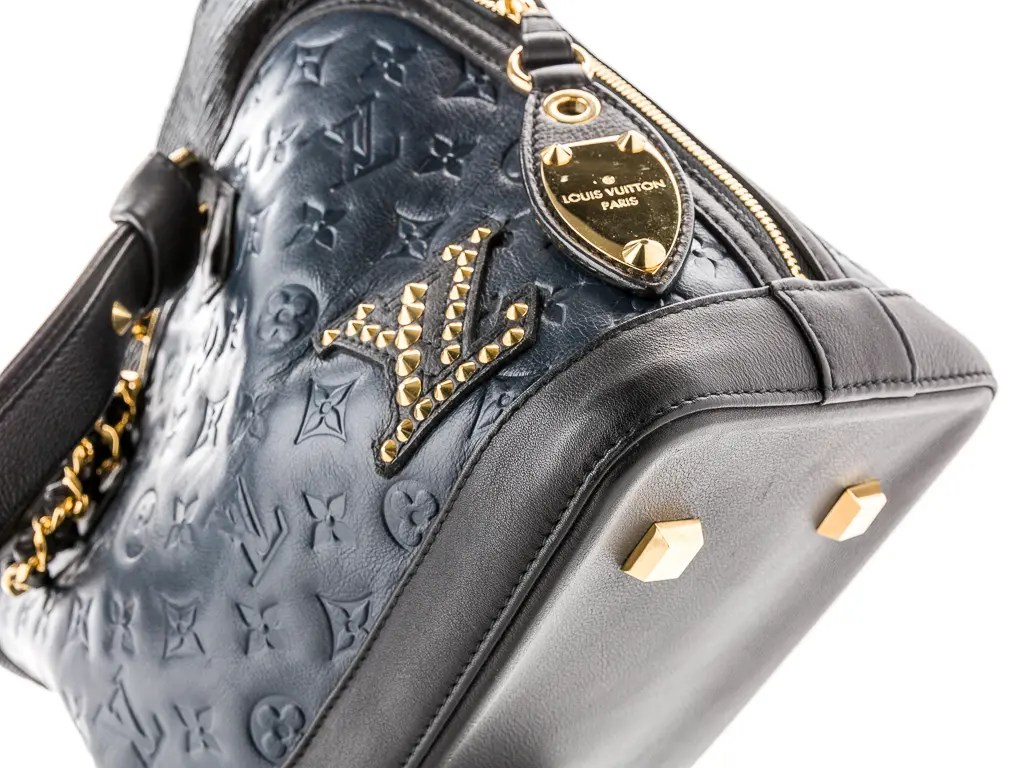 Immediately you take a look at this staggering piece, you'd immediately know that it is a two-in-one piece. Do you wonder why? Take a closer look, this is definitely two bags built using different leathers. One bag made of jacquard textile with metallic thread is mixed with another bag made of Louis Vuitton's Monogram embossed leather Alma. The positive part of this bag is that you can separate and wear these bags for different styles, depending on your outfit.
While this might be appealing to some, we simply wonder; why would anyone need a bag in a bag? Especially considering this one cost $4500; oh, that might just be it!
4. The Underground Duffel Bag from LV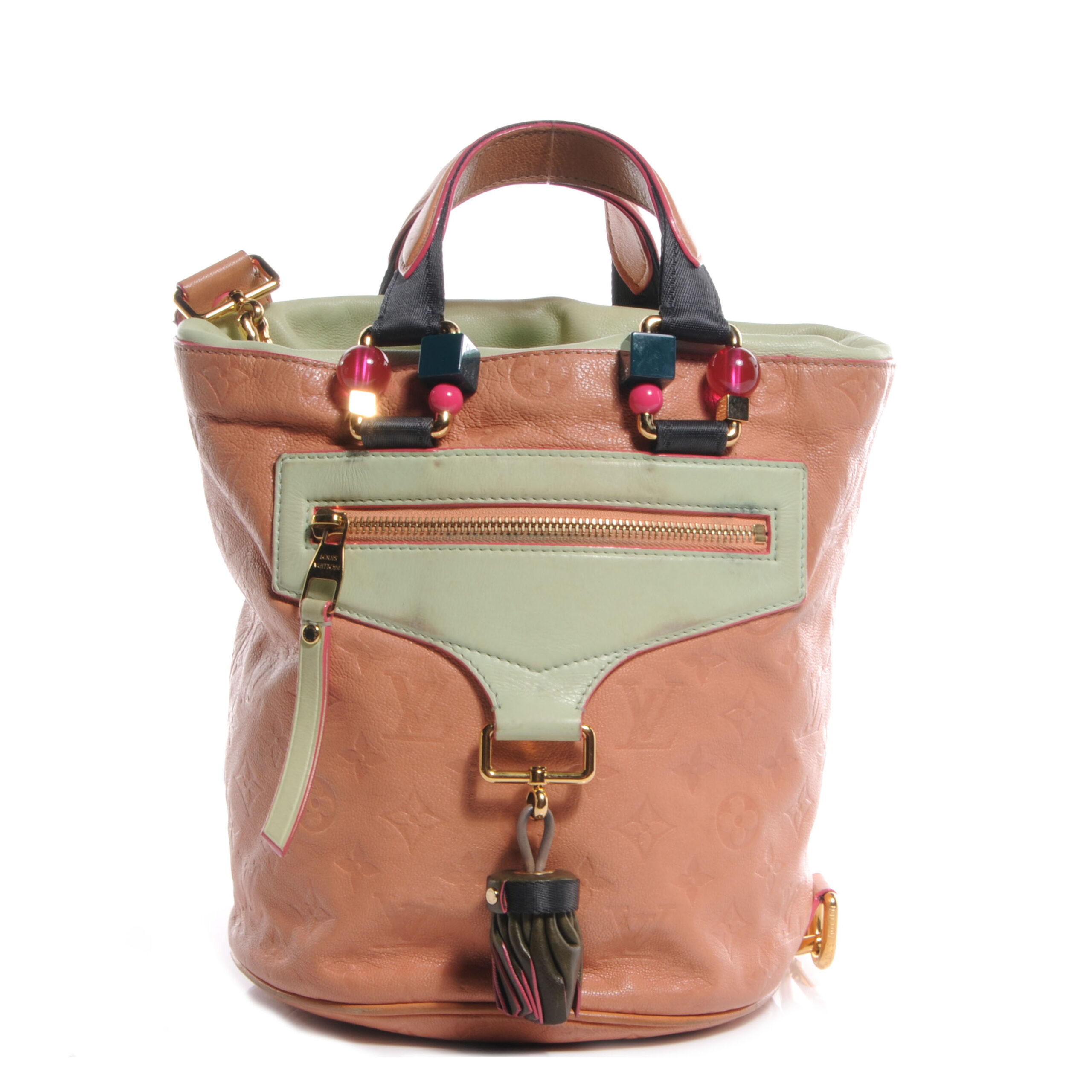 Some people believe the underground Duffel bag is the oddest thing to ever come out of the Louis Vuitton house. The bag is crafted using Multicolored leather, bright resin beads, and headphone chords all thrown in a mix. It was unveiled in 2010 and sold originally at $4200. The positive is that you can style it in five different ways.
5. The Urban Satchel bag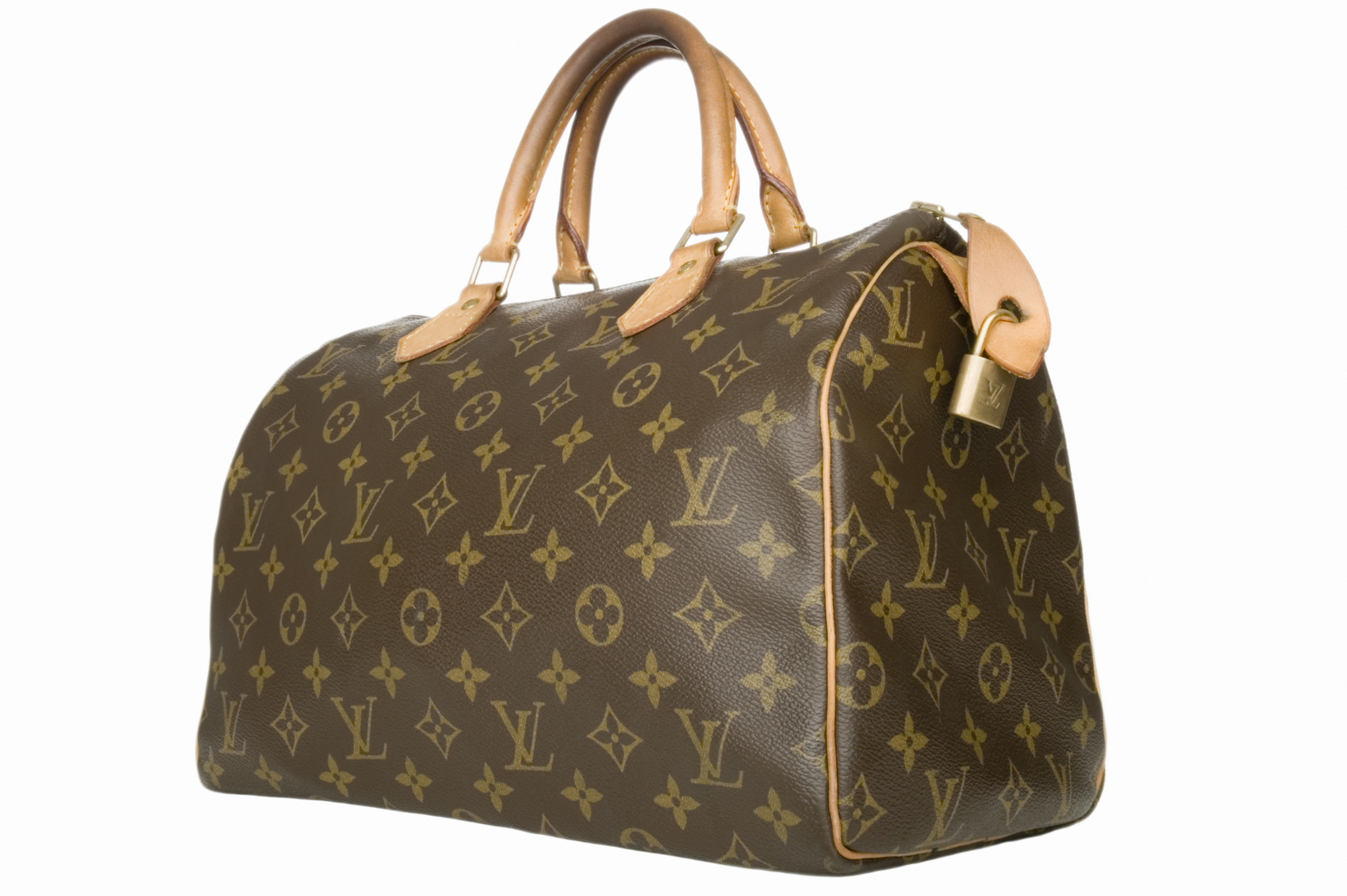 This bag is built using premium quality Italian leather. It came as a part of the spring/summer 2008 bag collection and even now, it remains one of the most expensive and divisive bags to have come off the Louis Vuitton Brand. Originally, it sold for a whooping €125,000
This notable bag s simply a conglomeration of garbage all glued together, I am not kidding! This bag was designed using recycled items like cigarette packs, chewing gum wrappers, and water bottles.
Ashley Olsen promoted this 'miracle' of the fashion house and is considered one of the most expensive bags to come out of the Louis Vuitton House.
6. The Comme dess Garcons' Rei Kawakubo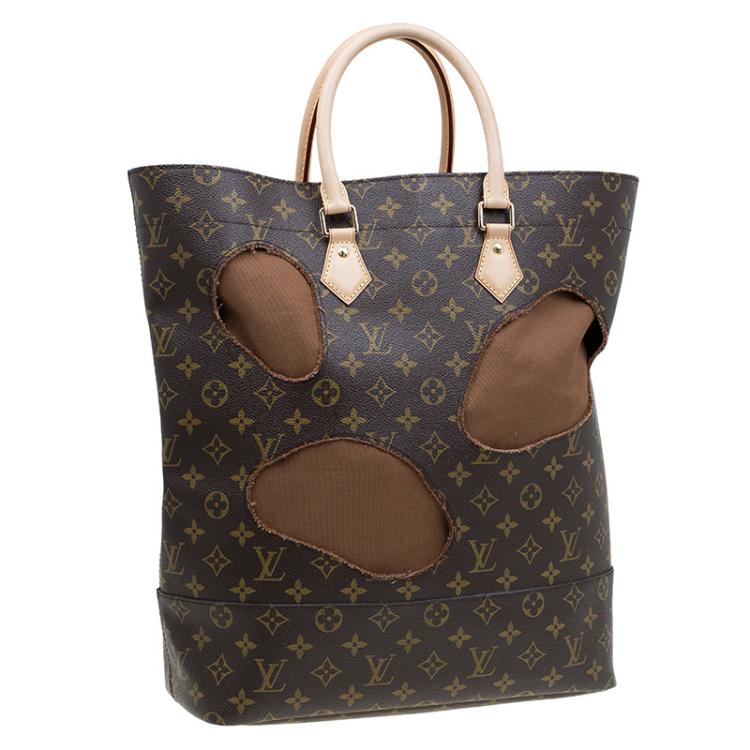 Selling at about $3,000 this tote bag had to make it into the list. It is easy to make a connection between this two-hole bag to a slice of Swiss cheese. This bag is a result of a collaboration between the famous Japanese designer, Rei Kawakubo, and was produced using the Original Monogram canvas. Some believe this collaboration is the reason the bag sold out completely. But what is it to be used for?
7. The LV Tribute Patchwork Bag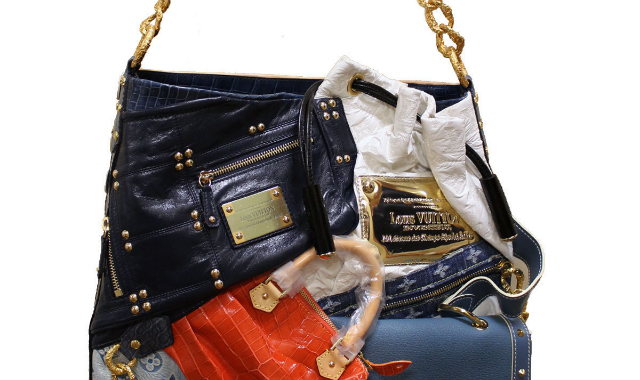 We mentioned the remarkable nature of the 2007, Louis Vuitton, Spring/Summer collection. It was indeed a remarkable time!  The garbage bag was released by the brand at the same time as the scrap bag which was the most expensive Louis Vuitton piece a the time. The design of this bag happens to contain15 bags all unveiled in the same Spring/Summer collection. Louis Vuitton only released 24 of the tribute patchwork which sold out in a matter of minutes.
You must have seen this on Beyonce, how much do you think she was paid to do this?
It originally sold for $45,000.
Having done justice to this piece, we move on back to our showroom filled with some of the most beautiful pieces you'd ever see. We are yet to acquire some weird creations from Louis Vuitton but you must know, this brand designs the best pieces you'd ever come across.