Check Out the Resale Price of Your Louis Vuitton Bag
Louis Vuitton products are never on sale, as everyone who appreciates premium brands knows. Being one of the most popularly known luxury brands, Louis Vuitton always maintains a high level of quality, durability, and usefulness. Many individuals are devoted to the Louis Vuitton brand because of its flair and ingenuity. Second-hand Louis Vuitton bag prices have also grown in recent years. Who wouldn't want to invest in a Louis Vuitton bag that is both fashionable and valuable? We compiled a list of the most popular Louis Vuitton bags and their current resale values.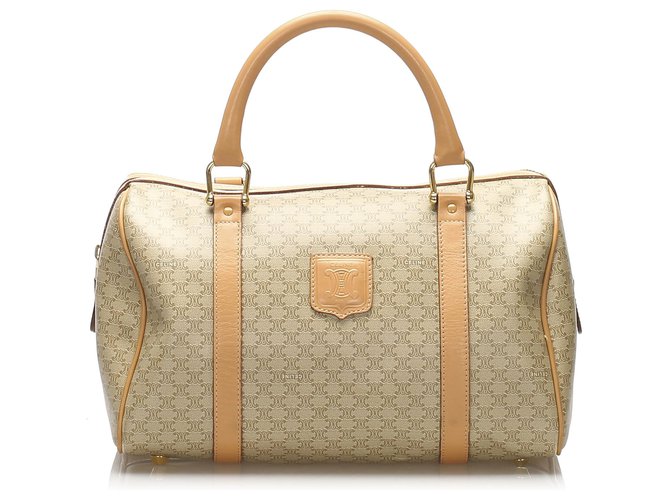 Louis Vuitton handbag resale price
1. Louis Vuitton Speedy (canvas)
The Louis Vuitton Speedy is the most ancient among the three iconic Louis Vuitton models, and it comes in a variety of sizes. In the 1960s, Louis Vuitton introduced the Speedy which is a smaller version of the Keepall. The bag was custom-made for Audrey Hepburn. It immediately established itself as one of the most prominent designs and the first handbag built for everyday usage.
2. Louis Vuitton Neverfull
The designer of the must-have Neverfull is Marc Jacobs. Although its production just started in 2007, the bag has rapidly become a masterpiece.
The bag comes in three sizes: PM, MM, and GM, and is meant to hold all of your daily essential items. The Neverfull is constructed with coated canvas and comes in various colors, including Epi leather. Monogram, Damier Azur, and Damier Ebene are the most popular canvas bag patterns. During a resale, the legendary Neverfull retains roughly 91 percent of its initial price.
3. Louis Vuitton Bum bag
Designed by Nicolas Ghesquière, the bag initially debuted during Louis Vuitton's Spring/Summer 2018 presentation, when the waist bag was making a comeback. You can wear the bag on the waist, crossbody bag, or over the shoulder. A wonderful illustration of how streetwear can impact a premium company is the bum bag.
The bum bag quickly gained a lot of attention after instantly selling out and creating a buzz, and this contributed to the high resale price. Another reason for the high resale price is that Louis Vuitton has only produced a few bum bags meaning that demand is greater than supply.
4. Louis Vuitton Chantilly
The Chantilly Bag was initially introduced by Louis Vuitton in 1978, and its longevity is one of the highest among the brand collections. Creative director Nicolas Ghesquière gave the bag a facelift during the Spring/Summer 2018 collection, which marked the bag's 40th anniversary. It has a new padlock, a bold monogram accent, and a calfskin strap that contrasts. The Chantilly is a popular vintage design, so act quickly if you want to get your hands on one.
5. Louis Vuitton Pochette Metis
For years, the Louis Vuitton Pochette Metis has been greatly sought after by customers, and with good cause. The bag is separated into two sections for easy access. A useful compartment can be found at the rear of the bag, which can be closed with a zipper. Additionally, the Pochette Metis features a strap that allows the purse to be worn crossbody. You can find the bag comes in a variety of styles, including monogrammed canvas and leather.
6. Louis Vuitton Capucines
The Louis Vuitton Capucines Bag was introduced in 2013, and it takes its name and a few elements from a vintage Vuitton bag. The Capucines are available in a range of leather colors with silver or gold hardware, rather than the signature Vuitton monogram print.
Although it's a Louis Vuitton product, it's not actual Louis Vuitton, and this is a key disparity for many of the company's most affluent clients. Capucines are always available for significantly high prices, making the bag a popular resale item.