Oftentimes, you only need to take one look at a bag to know everything about the owner. This is even truer when the bag in question is a luxury bag.  The rules of simplicity aren't the best way to show your real hunger for fashion. While a neutral-colored bag is a classic, a lot of women now prefer to be more visible in their choice of accessories hence the reason they pick up red bags for their collections.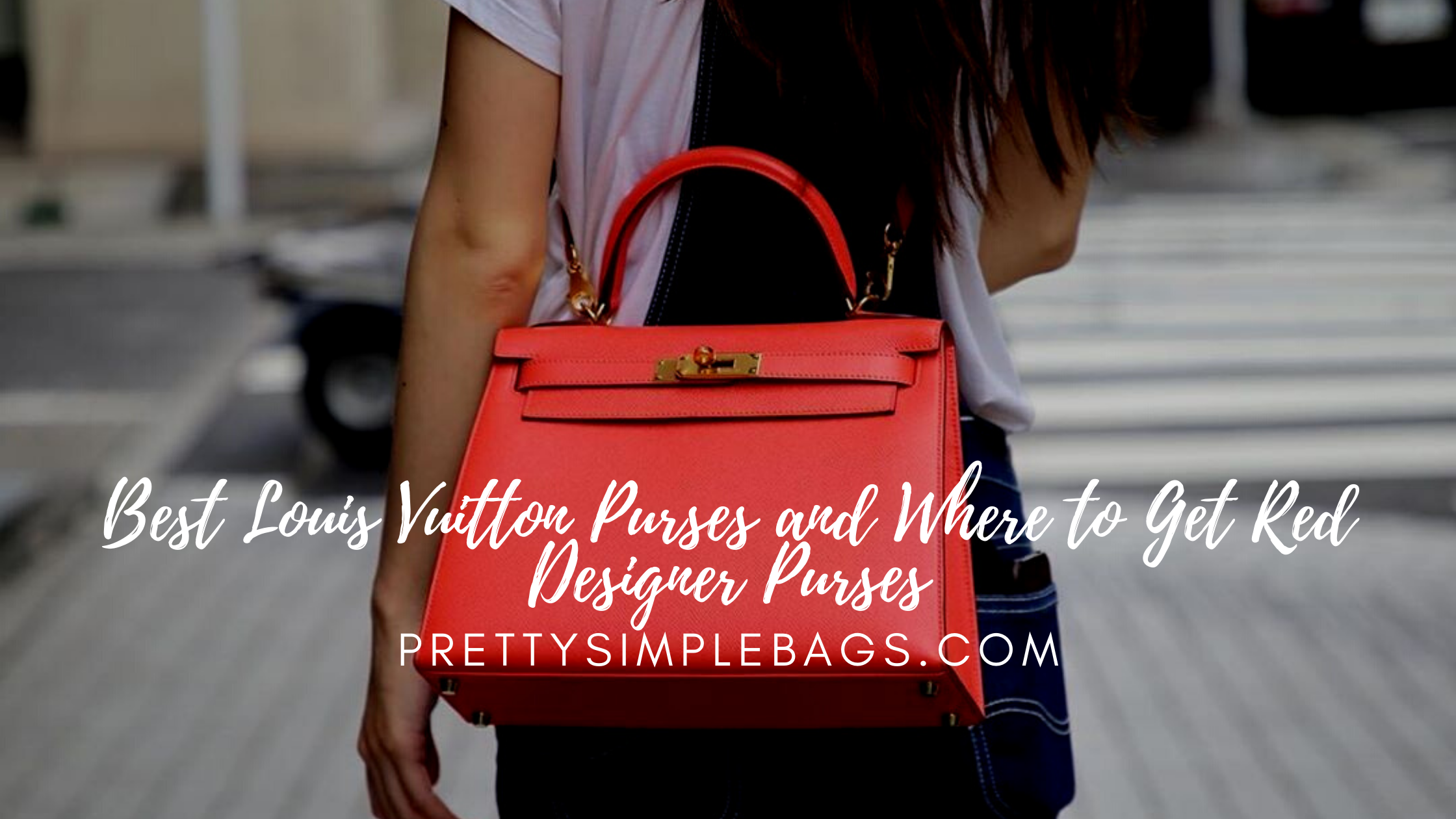 To satisfy the customer's needs, fashion houses have jumped on this bold trend by providing a wide range of options featuring exquisite red purses. Louis Vuitton is one of the brands helping customers showcase themselves more boldly. Below, we take a look at the top 5 red shades offered by Louis Vuitton, afterward we examine the top ten red Louis Vuitton purses.
5 of the most loved Red Shades from Louis Vuitton
The red hue seems perfectly made for Louis Vuitton Canvas and Leather materials which has led the brand to create a large pallet from which customers can pick a shade that best fits their taste and the specific occasion. You will find our thoughts on some of Louis Vuitton's hues below to help you pick what might work best for you.
Cerise
This red hue came into the pallet in August 2014. It doesn't look the same on every leather though, each leather offers a slightly different shade of red with this leather. The color is a warm and bright one sporting orange undertones. If you're looking to make a statement, a Cerise red LV bag will help you do that while reeling in lots of compliments. This design is specifically for adventurous and bold fashion lovers.
Scarlet Red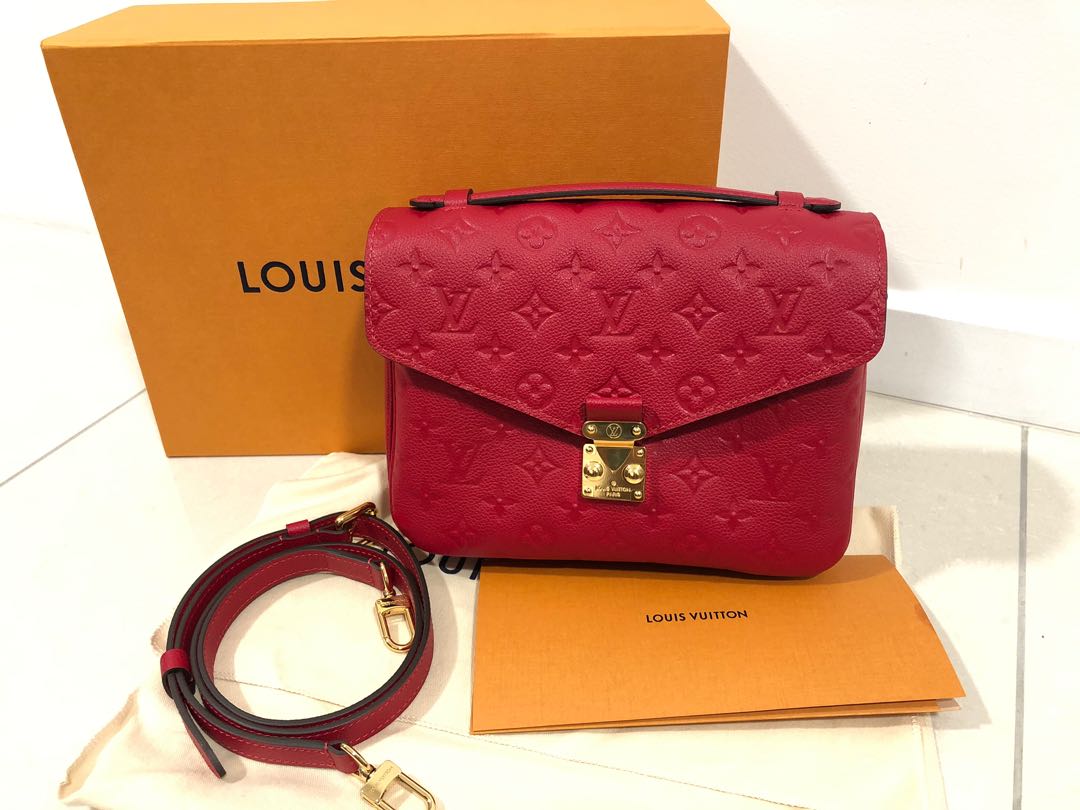 The scarlet is a beautiful shade of blood-red. Those who are enamored of the shade refer to it as the true deep red. If you love cold colors, then you are guaranteed to fall in love with scarlet red. It sports a hint of blue that can be quite captivating.
Rubis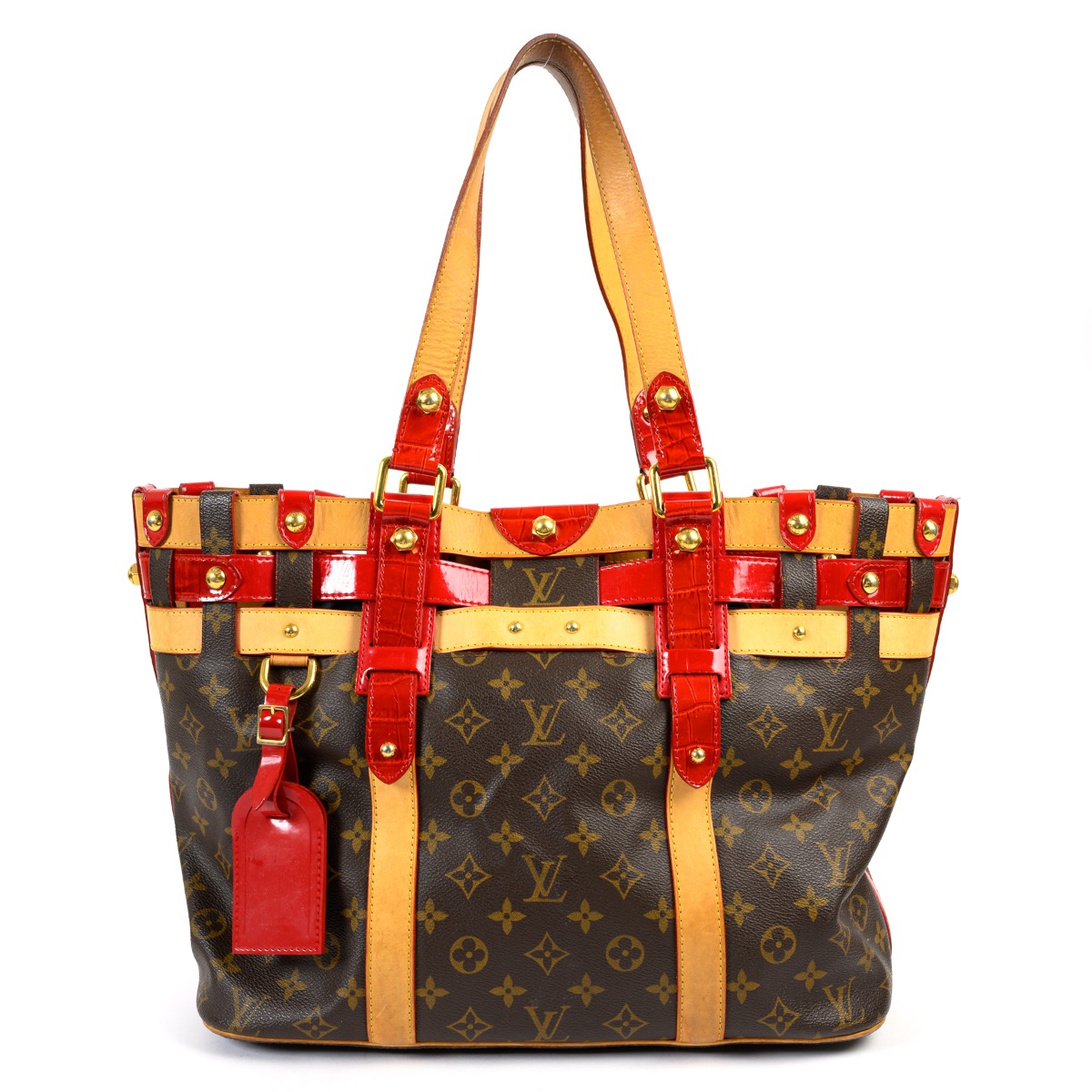 The red of the Rubis is not your overly bright red. It is a rich red hue that is billed to draw eyes. It sports a hint of pink and lovers of this shade refer to it as raspberry red. This is not your regular bright hue, it is dark and most people consider it nature. With Rubis, every purse becomes a classic and it is quite easy to match.
Tanami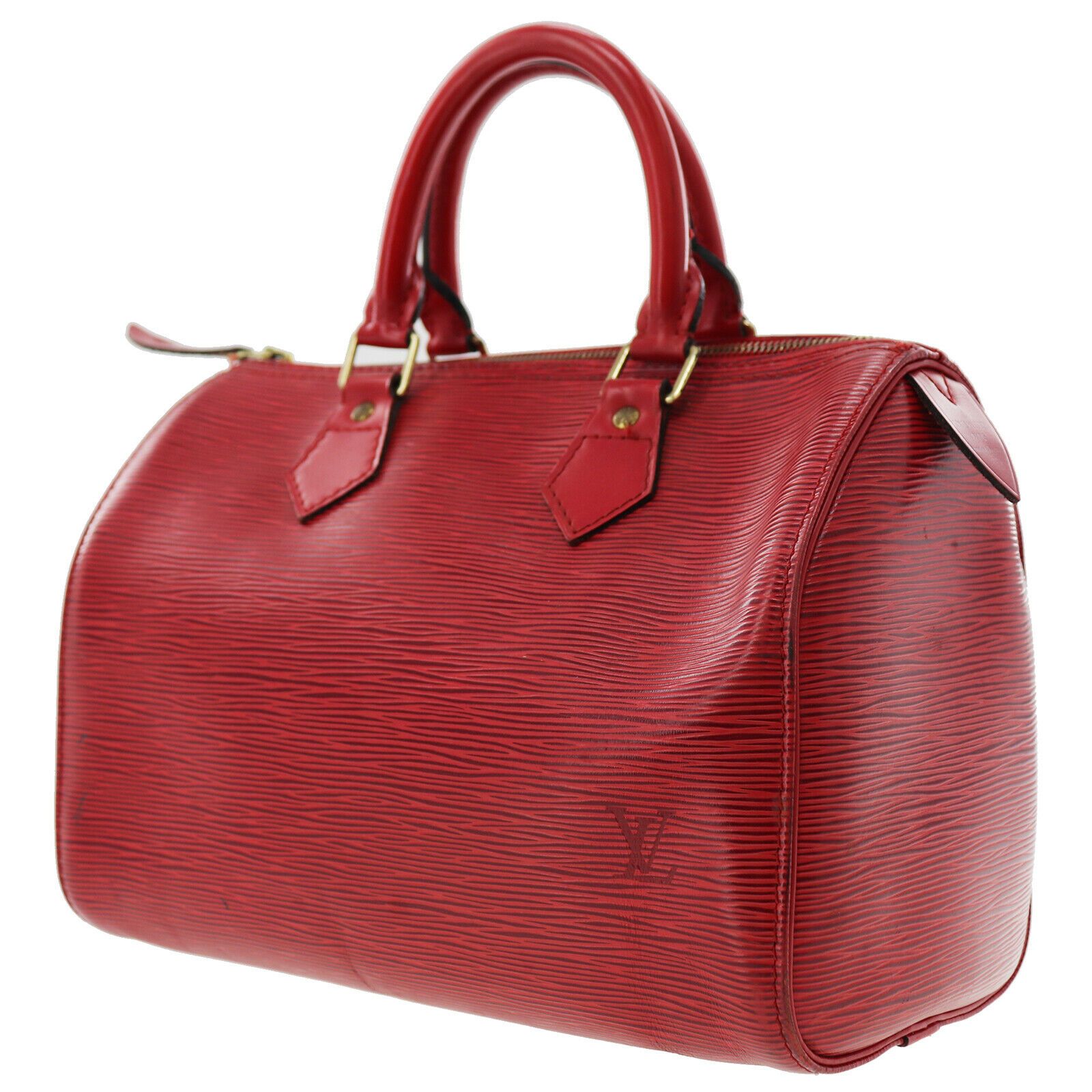 The Tanami came into the fashion world during Marc Jacobs' time in the fashion house. You cannot find LV bags in Tanami red in official stores but you can find pre-loved versions on some reseller platforms or websites. The Tanami is a deep red applied to one specific leather type – Suhali (a leather made out of goatskin). This specificity makes this color unique. This hue is rich without being glossy and blends perfectly with most outfits. The Tanami takes luxury to another level and dignifies your outfit even further.
Amarante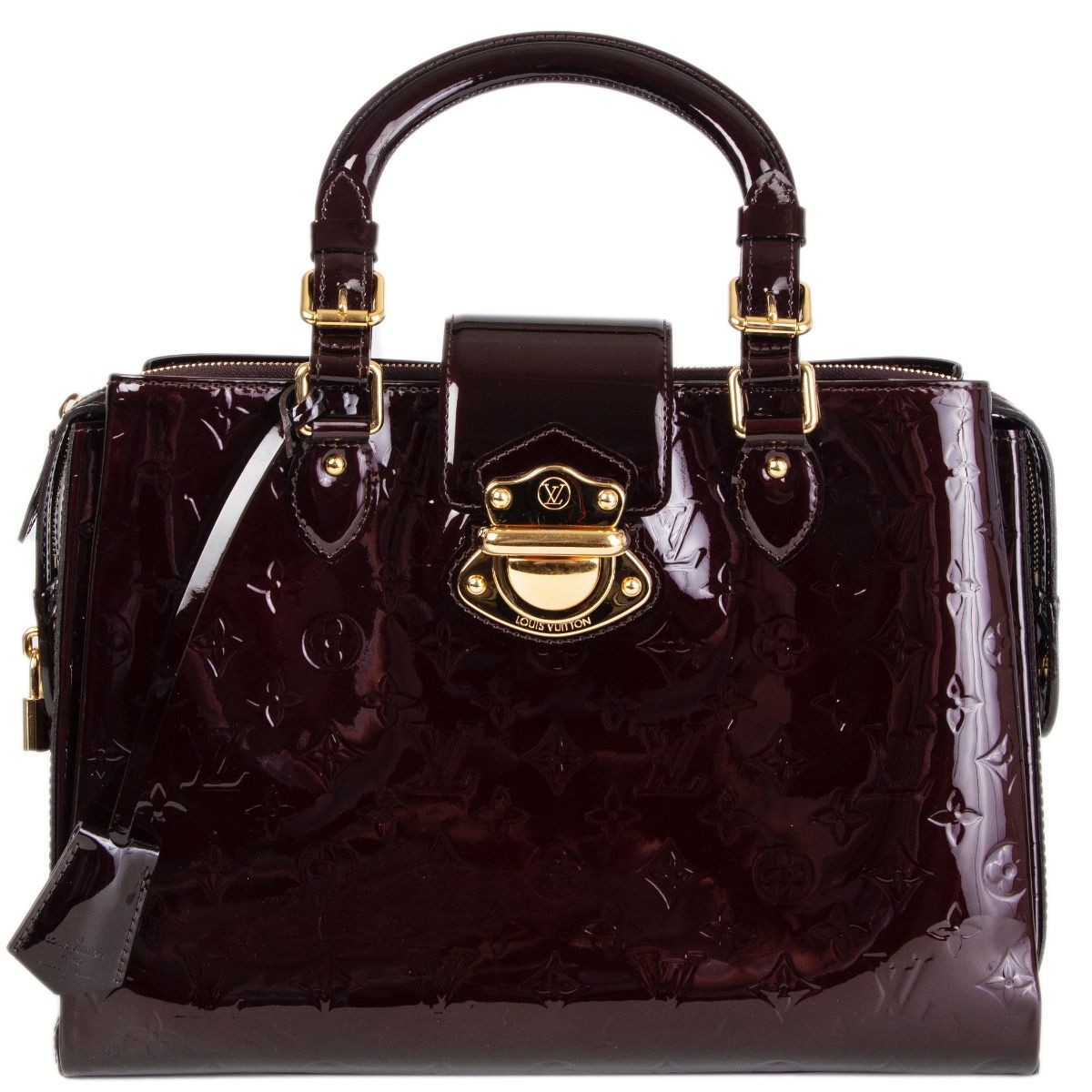 The Amarante is a deep, dark reddish hue. The appearance may vary according to lighting so that it may look close to black when indoors and take on a black cherry color outdoors and in the sun. You'd notice a brownish and purple undertone to this hue. Amarante goes with Vernis leather which makes all purses in this color shiny.
The best 10 Red Louis Vuitton Purses
Below, we present the best 10 Louis Vuitton purses some of which are highly sought after. Because of the demand for these bags, it is almost impossible to get them from official stores. Every bag on this list is special and every bag lover must own at least one amongst the 10.
1. LV Alma Epi Coquelicot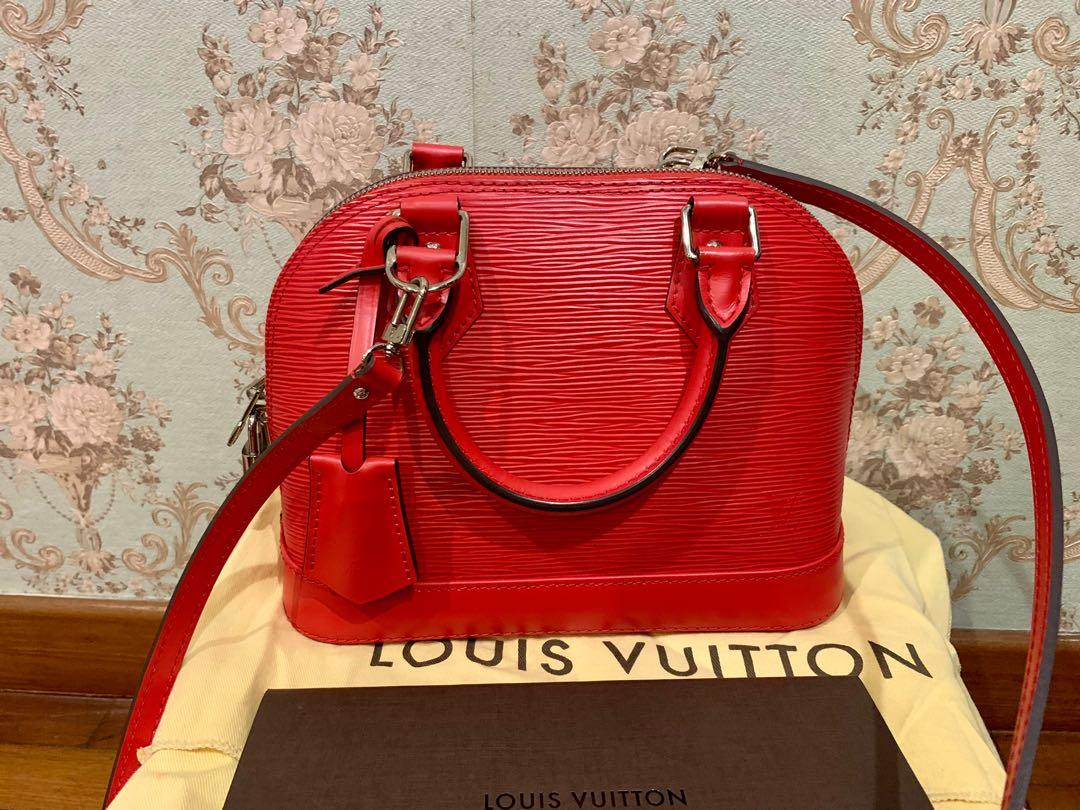 The LV Alma RPI Cowuelicot is an iconic piece from the brand. It is elegant and roomy and so flexible that you can either carry it on your elbow or hands. Alma doesn't select outfits, it goes well with both casual and formal dresses, blending well with jeans as well as pant trousers. The Alma comes with two interior pockets and is perfect for daily use.
2. LV Alma Vernis Amarante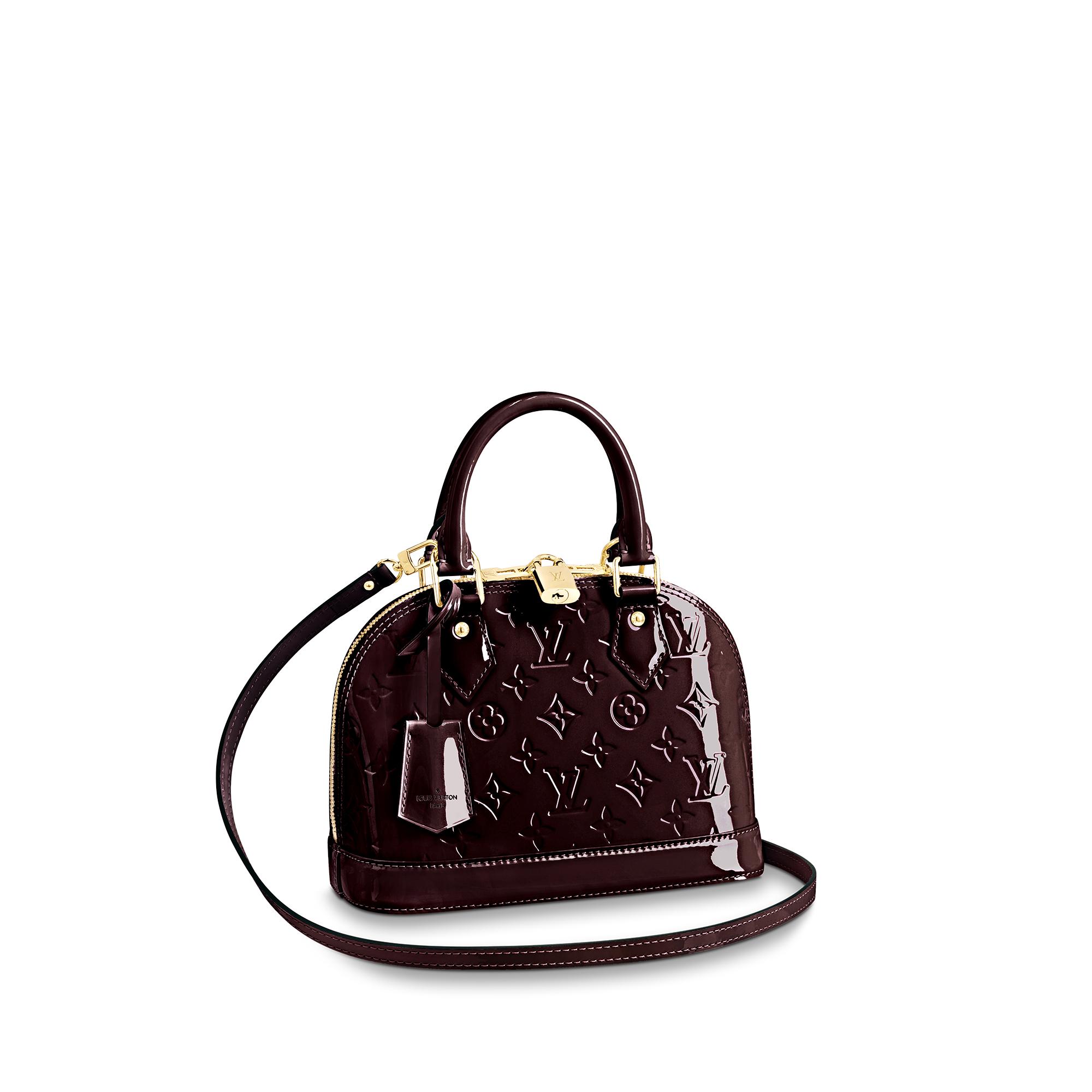 The Alma Vernis Amarante is loved by many customers thanks to its dark cherry coloration. This bag is a perfect fit for when you have evening engagements and this is down to the Vernis leather. Its glossy exterior is bold enough to catch attention. With the smallest BB Alma, you have enough room to fit in all you'd need for an evening whether that's your favorite lipstick or your phone. With the Alma Vernis Amarante, your evening is going to be fun!
3. LV Scarlet Monogram Empreinte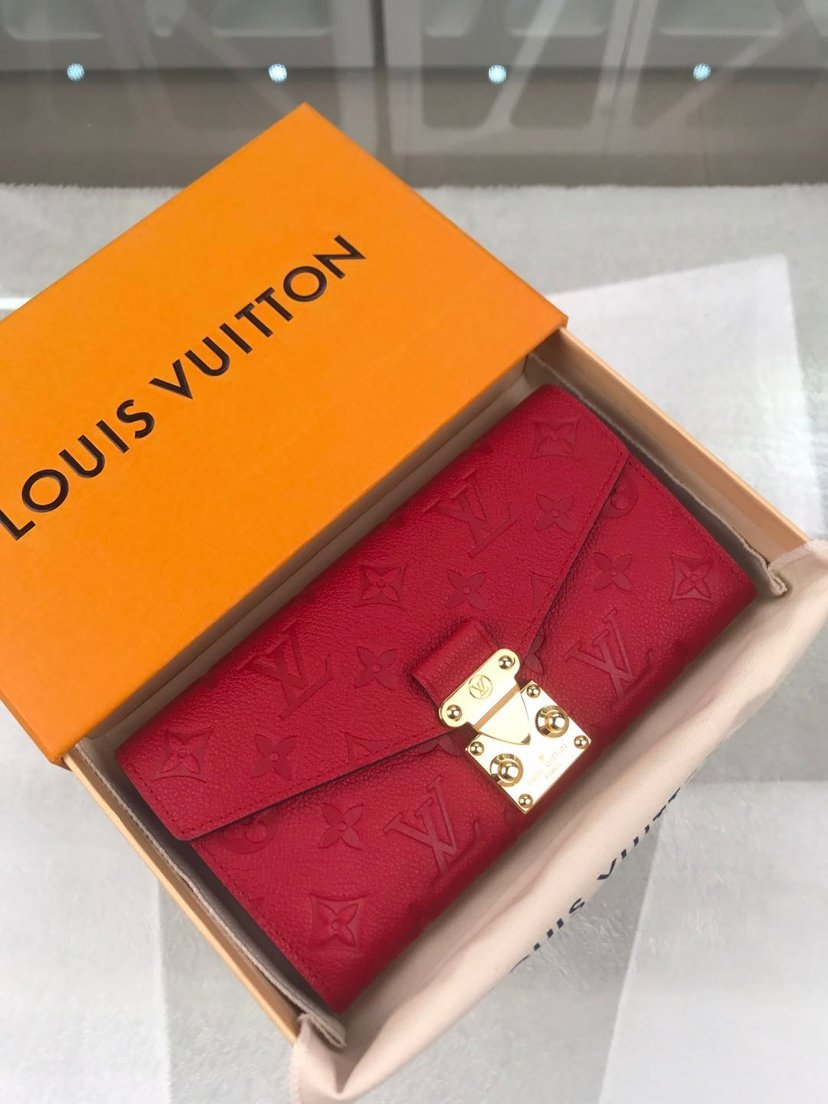 If you are looking for an attention grabber with enough room to offer the best convenience, then the Scarlet Monogram Pochette Metis is a definite must-have. There are three compartments within the bag, a zip pocket behind, a handle on the top, and a long strap for carrying the bag as a shoulder bag. The red of this bag is appealing and when combined with the general design of the bag makes a perfect piece for official use.
4. LV Red Epi Leather Speedy 25
Every fashion lover knows and loves the speedy but when you find a speedy bag in red, it feels like you have found gold dust. Audrey Hepburn made Speedy 25 an iconic piece. The actress had asked the brand to design a travel bag in a smaller size then she went ahead to make most of her public appearances with the bag. The bag has a roomy interior and sports comfortable handles. If you want to slay your casual look, pair your outfit with this speedy.
5. LV Cerise Monogram Vernis Brea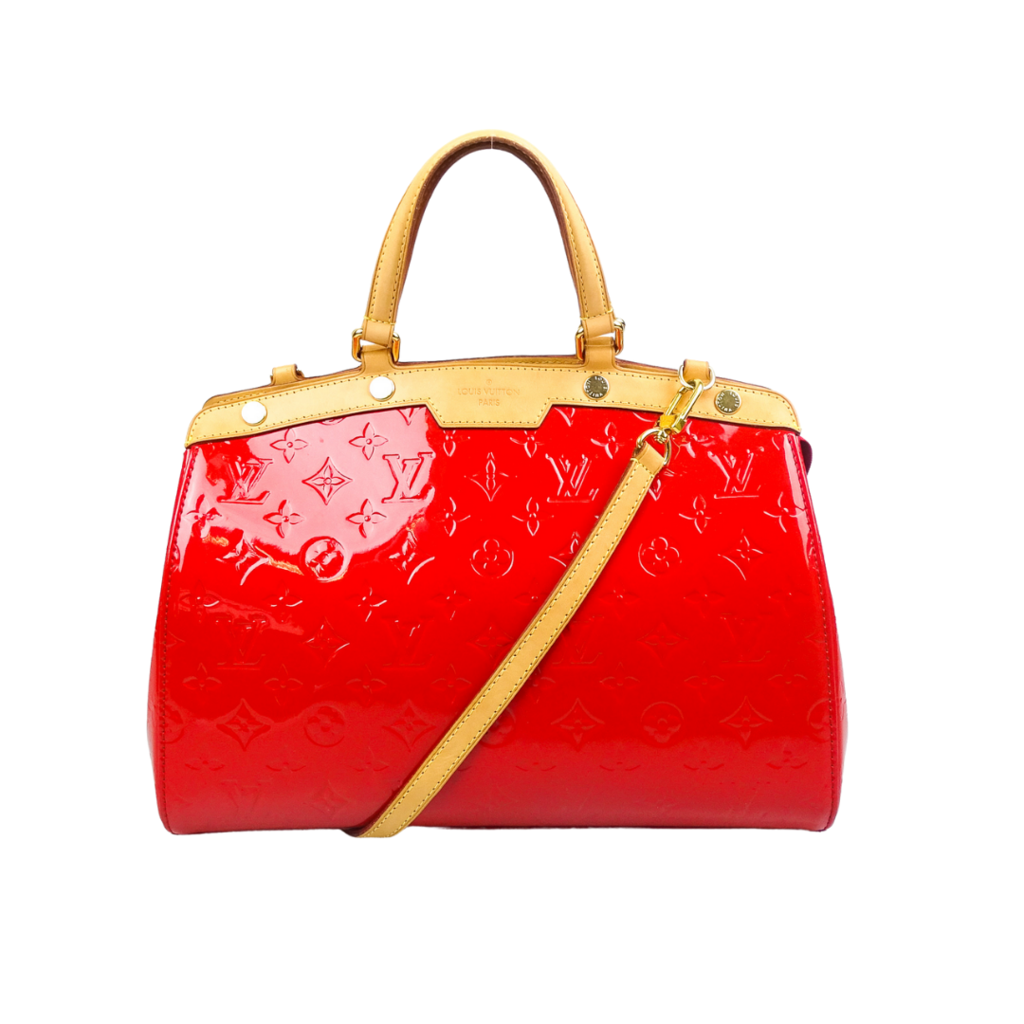 The Cerise Monogram Vernis Brea is the perfect blend of simplicity and classic elegance. . The bag was designed as a feminine version of a doctor's bag. Within, there is one roomy compartment and the bag comes with a shoulder strap that makes it great for everyday use.
6. LV Rubis Taurillon Leather Soft Lockit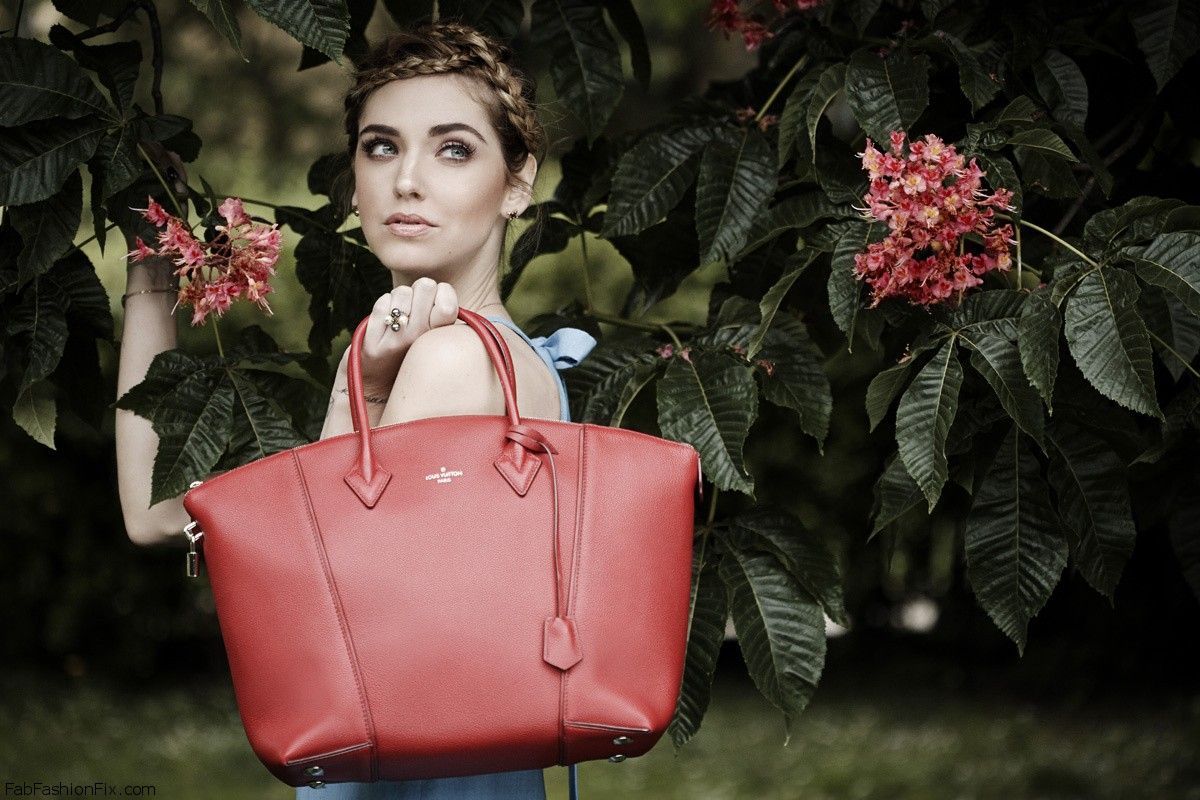 The Rubis Taurilon Leather Soft Lockit is a modern homage to the rave of the 1950s which sported a different color then. You can use this bag lust like an everyday bag or for short trips. The color and bag's design means it can match most outfits easily but it sparkles with casual outfits. You can carry everything you need in the bag's one large compartment.
7. LV Tanami Suhali Le Radieux Bag
The Tanami Suhali Le Radieux is a unique bag. You can carry it as a glamorous accent to your evening ensemble or use it as an elegant everyday purse. It features sophisticated hardware which accentuates the luxurious nature of this purse. It features the Tanami red color which gives it a stylish and mature outlook. This piece has been discontinued but you can still find pre-loved pieces on reseller websites.
8. LV Neverfull Rouge Giant Monogram Canvas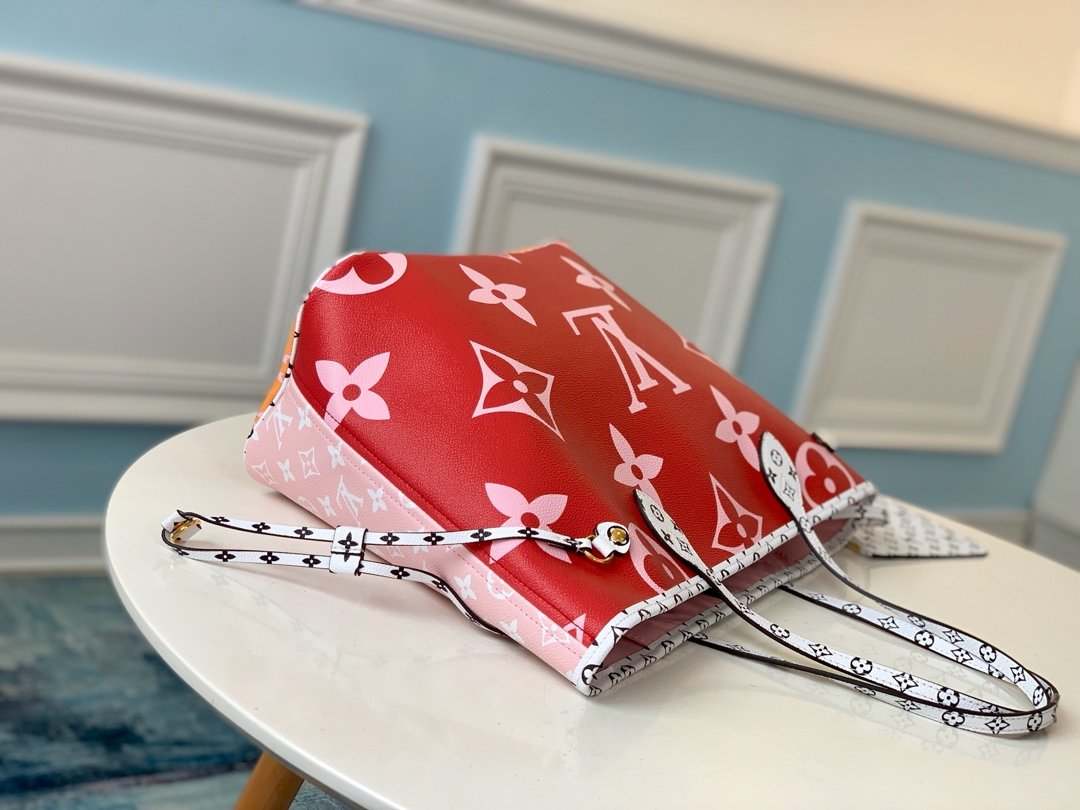 When a playful version of this bag was produced, it drew lots of attention and positive admiration. The rich red color on a Louis Vuitton bag is the best thing you'll ever see. This is an everyday bag designed for the summer with its bright and glossy exterior. The Neverfull can hold so much as the name suggests and it would serve when you want to go shopping but it will also be perfect for the office. You can also match it with a city or beach look.
9. LV Monogram Canvas Cerise Leather Kimono Tote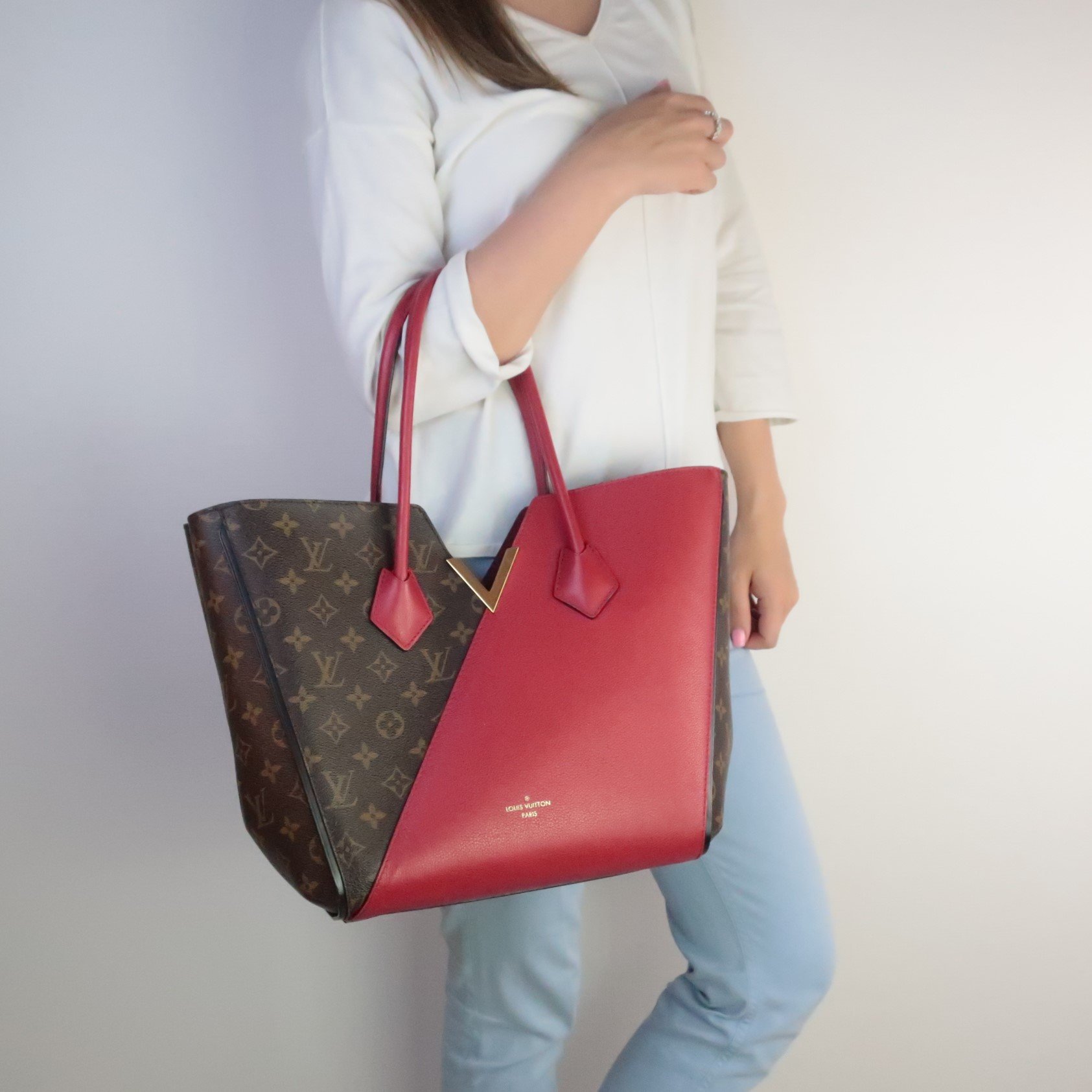 When deep red is blended into an Original Louis Vuitton Canvas, the result is simply breathtaking. When you see someone with this bag, you automatically conclude they have excellent taste. The elegance and grace make one think this was designed specifically for lovers of fashion. Because of its lightweight nature and the two long leather handles, it looks to be an excellent everyday bag. What you get with this bag is elegance and convenience.
10. LV Cerise Monogram Canvas Retiro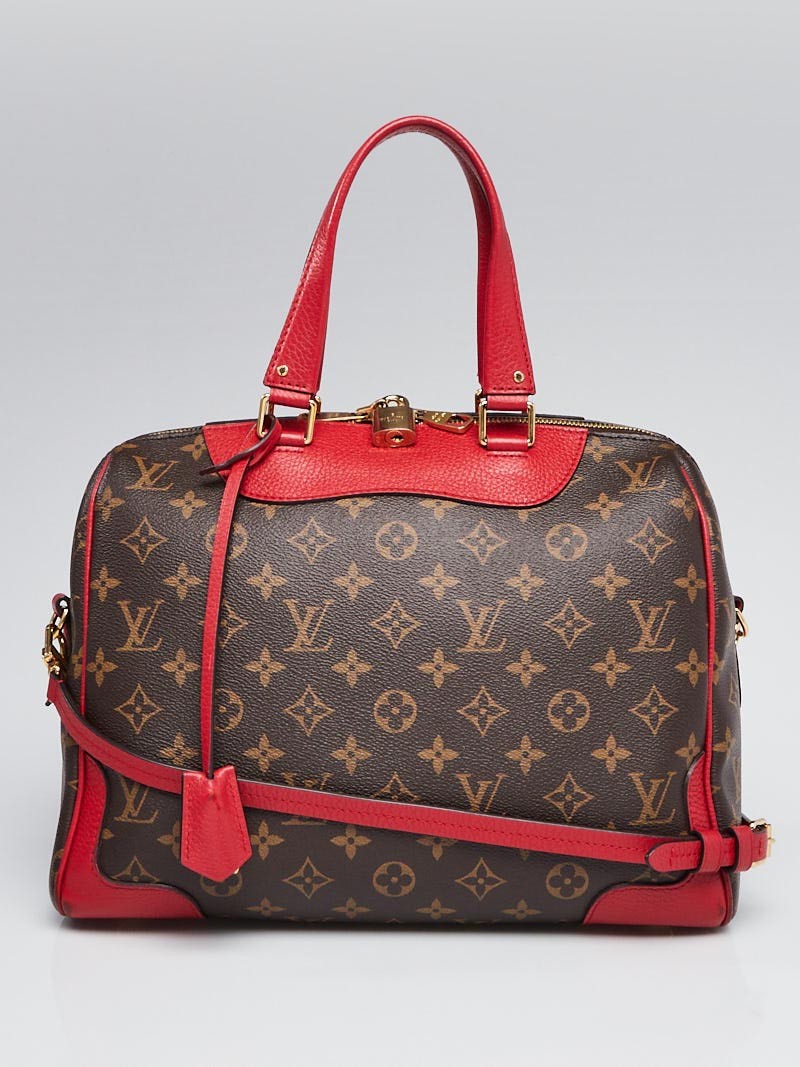 Here's an elegant LV bag you ought to own. It sports the popular Louis Vuitton Canvas and other details in Cerise red. You can wear this bag daily and never get tired of it. It is a beautiful design likely to stay evergreen. It is a classic monogram canvas bag with some other bits of LV trademarks like the small padlock on top. It has a spacious interior that can hold all your essentials
Can a red bag be paired with everything?
While red bags are quite the attention grabbers, lots of people would rather go for neutral colors for their accessories. They often fear that they wouldn't have anything that matches with the red. A red purse is quite the statement accessory and wouldn't be easily combined with a casual wardrobe.  A lot of people are still stuck in the era of black, white, brown, and beige bags but real fashion lovers are making the right statements with the red purses and bags.
You can match s red bag with lots of things.  You could match it with a full ensemble of black, or s black ensemble with a hint of white for s classic look. You can do the same with s brown or beige outfit and a red bag to create a classic look. Denim is one piece of clothing that goes perfectly with a red purse. There is also the possibility of matching a red outfit with a red bag but you should probably keep that option on the shelf. You shouldn't mix your red purse with other shades of red, it tones down the vivacity of your purse.
You can't go wrong with a red purse except when you try to match it with yellow or orange. Stop doubting and get your purse, matching won't be s problem.