Now that you have gotten yourself that Louis Vuitton bag you've always coveted, you'd surely want to take the best care of the leather to ensure it maintains its pristine condition for a very long time.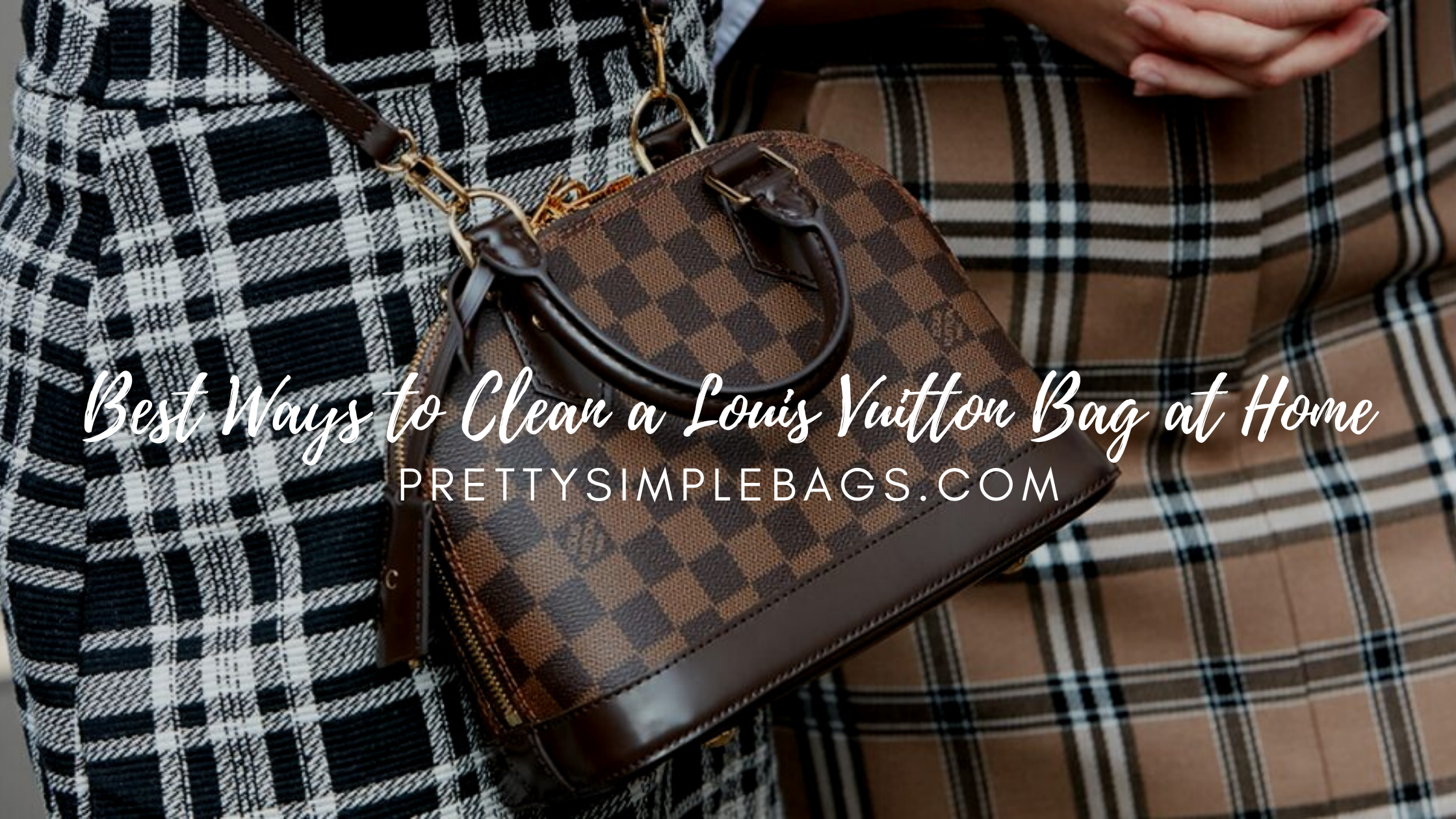 You'd find below some of the best ways of cleaning your Louis Vuitton purse at home without doing any damage to the delicate leather.
Every Louis Vuitton bag has a specific cleaning method and products because Louis Vuitton bags are made using different products.
Here are some of the best ideas that will help your bag last a very long time.
Louis Vuitton Canvas Bags; How to Clean and Condition
Louis Vuitton Monogram canvas bags are considered durable and supple, designed to fit the modern lifestyle to perfection.
What material is a Louis Vuitton canvas bag made of? You should note that Louis Vuitton Canvass is not leather, instead, it's PVC coating. Other PVC coating materials include the Multicolor Monogram Eclipse, Damier Eben, Damier Graphite, and Damier Azur. This means you cannot treat these materials with chemicals designed for soft leather.
This is how you clean Louis Vuitton canvas materials:
Use baby wipes, micellar water or slightly soapy water to clean coated canvas.
Use a toothbrush or another soft brush then micellar water or soft soap to fight dirt found on the uneven surface of the canvas. Be careful when you do this especially with Damier Ebene and Damier Azur bags. This is because any error could lead to an erasure of the print
Do not apply any home remedy to canvas products. These include chemicals, perfumes cleaners or leather lotions.
When your bag comes in contact with very pigmented materials, there is a great risk of color transfer onto the canvas. Avoid this as much as possible. Light-colored canvas materials like the Damier Azur is at the greatest risk of such color transfer issues.
How to Clean Louis Vuitton's Vachetta Leather?
Vachetta I'd a natural cowhide leather which is a very huge part of Louis Vuitton's history. You'd notice some imperfections like wrinkles or veins on the leather all of which appear because no artificial processes were employed in the treatment of the leather.
If your new purse is made of Vachetta leather, spray some Apple Garde or another product containing Nano in its name on the bag. This will darken the Vachetta for a few minutes, but it will dry up shortly.
The cowhide is delicate leather. If the leather becomes stained before the natural patina appears, do not attempt to clean it, just let the natural patina process take place, stains become less visible as patina occurs.
If your bag comes in contact with water, use a lint-free, light-colored absorbent cloth to blot the spot immediately.
Do not clean your Vachetta leather with any chemical.
Magic erasers are quite adept at cleaning stains. The truth remains that it does not quite remove all stains and may not necessarily be the best stain remover for your bag but it helps greatly. You can purchase a magic eraser from here and see for yourself.
Here are the don'ts of the Louis Vuitton's Vachetta leather
Never clean a Vachetta leather with soap even when the bag has darkened naturally. The soap sucks out the natural oil in the leather itself. What happens next is quite scary, the leather dries up and may crack.
How to Clean a Vernis Leather Bag from Louis Vuitton?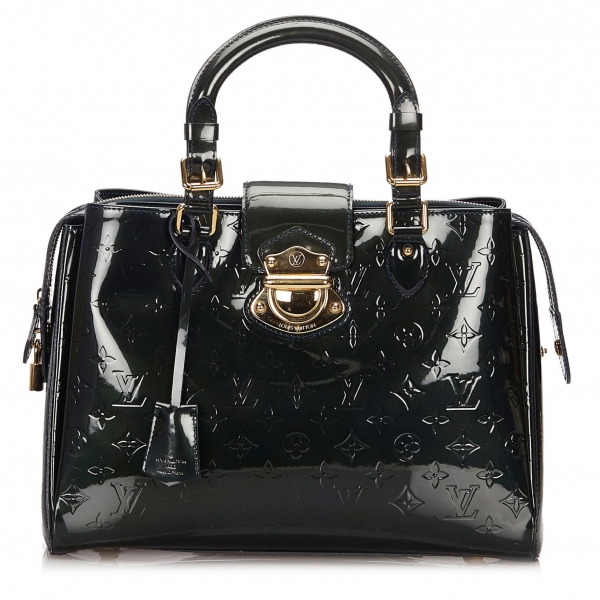 Vernis is a coated, perky and extremely feminine leather that has the looks of patent leather. It comes embossed with Louis Vuitton's iconic monogram print.
How to clean your Louis Vuitton Vernis leather
Keep the Vernis leather away from materials that may transfer color pigments onto the leather. Keep your Vernis leather bags far away from Denims, magazines and others to avoid color transfer.
Whatever you do, don't expose your Vernis leather to sunlight, it could lead to your bag fading. If the color is light there is a likelihood of the leather developing a patina over time. It could also develop a yellow hue too.
Cleaning Louis Vuitton's Epi Leather Bags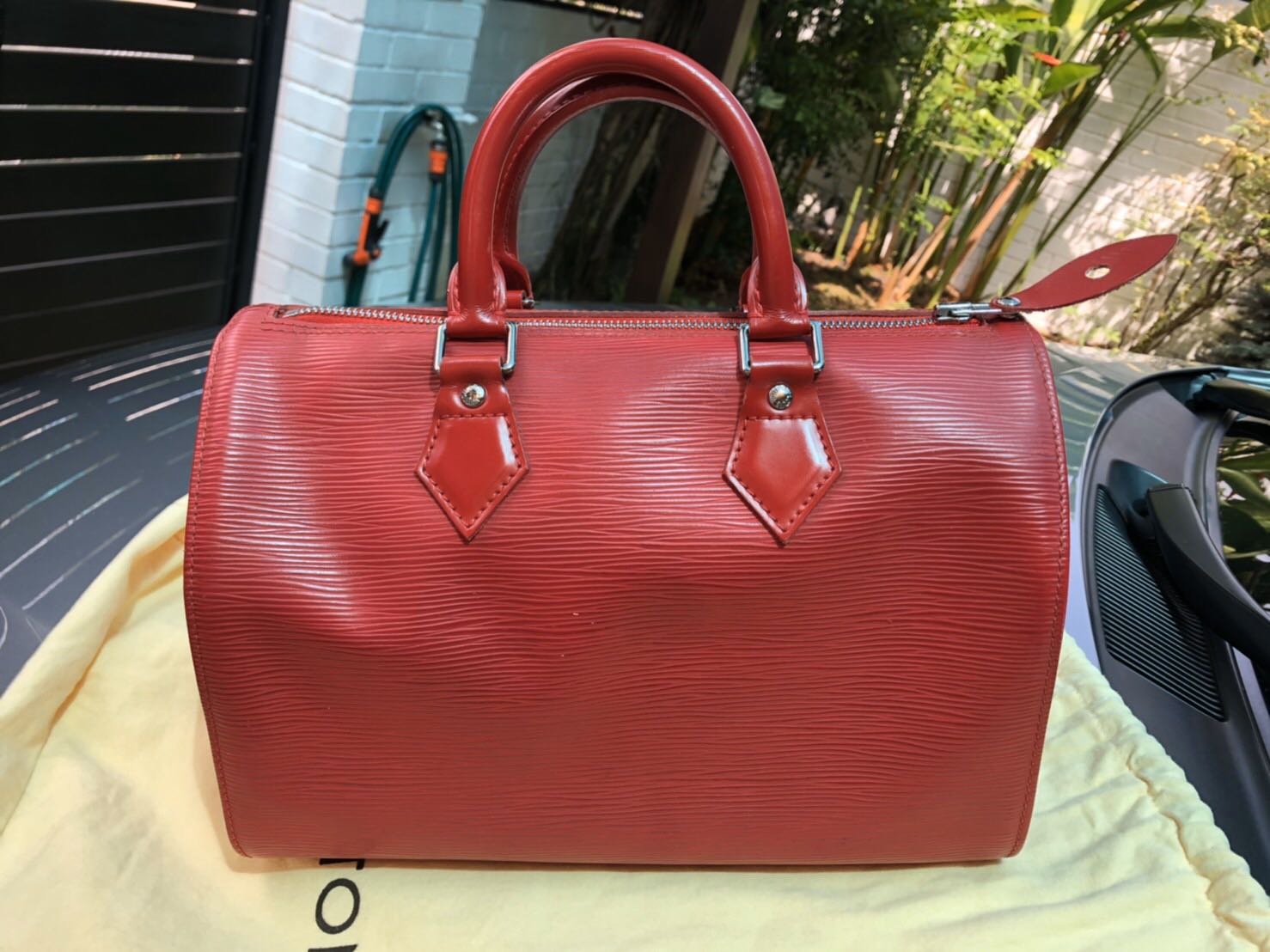 Although Epi leather is rigid, bags made of this leather comes with natural elasticity and when this is merged with the structured quality Louis Vuitton is known for, you get to enjoy a natural silhouette. Lots of people love epi leather bags because they do not demand so much care and can remain quite pristine for several years.
Your epi leather will be easily maintained if you wipe it down with a dust cloth once or twice every month.
Ensure that you store the bag the right way, this would ensure your bag retains its shape. You will find tips on how to store your bag at the end of this article.
Cleaning your Louis Vuitton Empreinte bag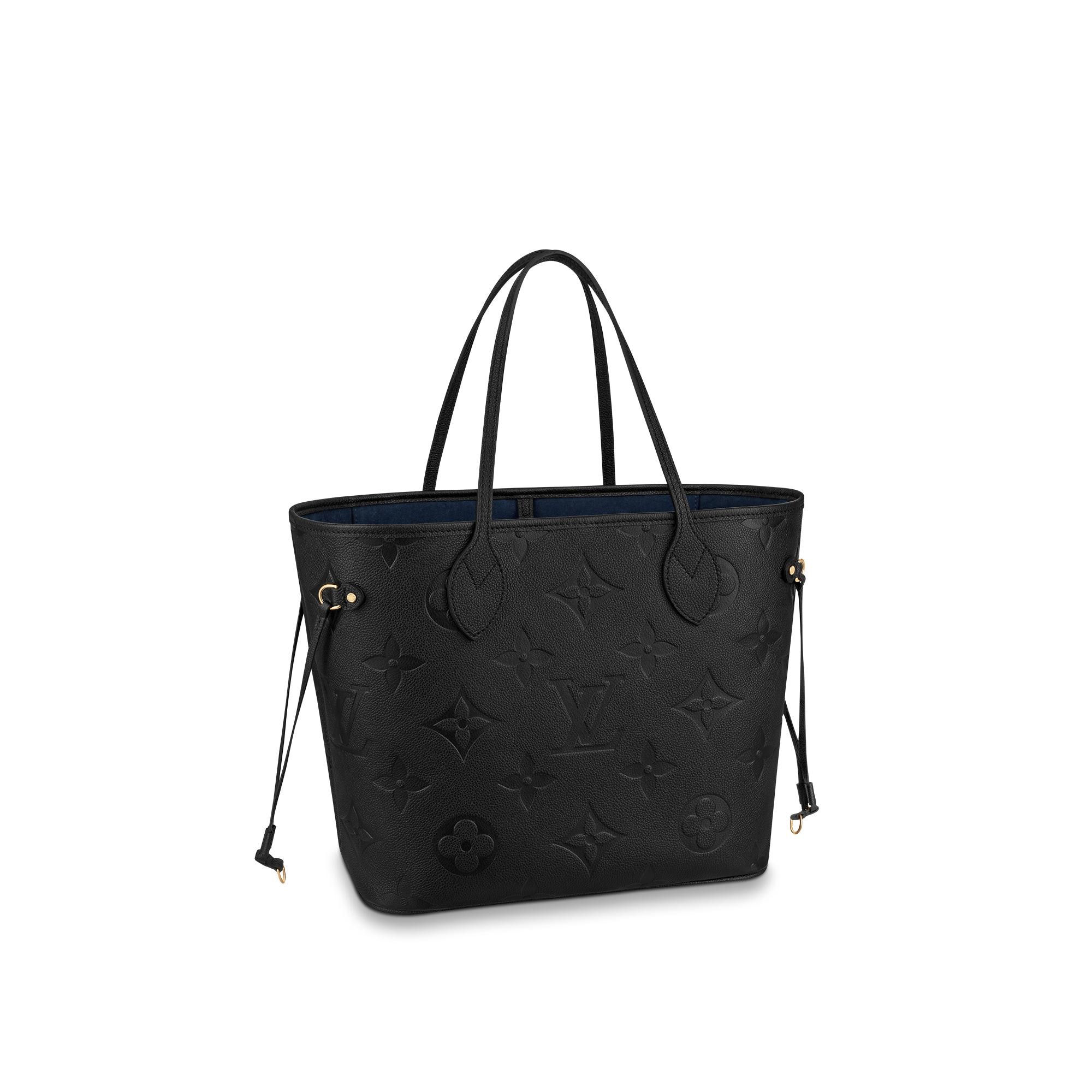 Empreinte is one of Louis Vuitton's luxurious leather pieces. Made out of supple embossed calfskin, this leather is billed to give your life a new grace and great functionality.
This is how to clean your Empreinte leather:
Empreinte doesn't demand so much care, just make sure you don't place it on abrasive surfaces.
Store your bag away from sunlight that might streak in from the windows or glass doors. Put them in d safe closet.
When you wear an Empreinte leather bag as a crossbody bag, the embossing will flatten out over time and the Louis Vuitton sign will grow dull and flat. This is the only drawback of Empreinte leather.
This is How you Clean Louis Vuitton's Exotic Leather Bags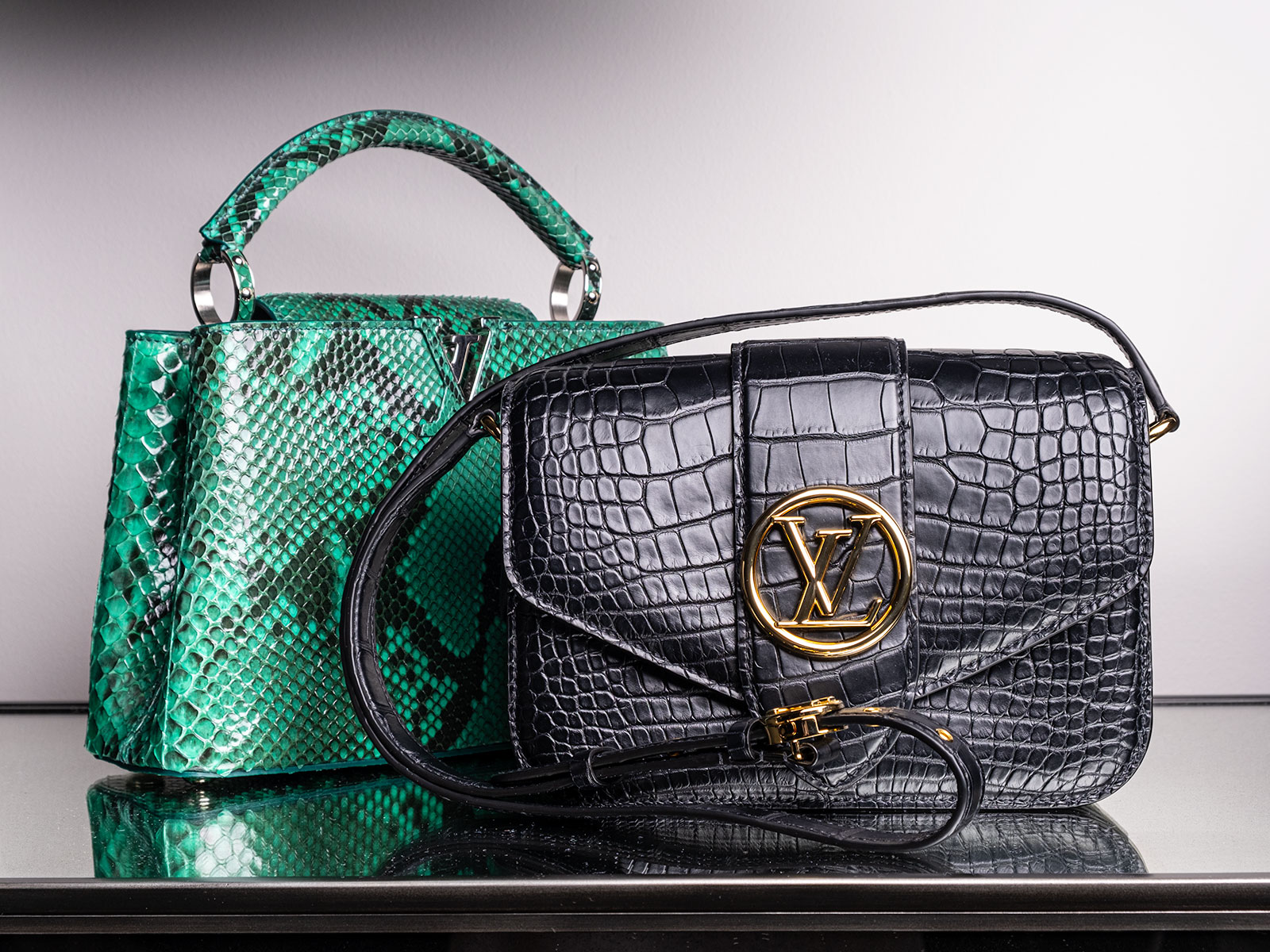 While exotic leathers are really delicate, the beauty of their design often elevates them to the top of the shelf where fashion lovers who desire an exotic accessory are concerned.
If you want to maintain the pristine condition of your bag, avoid all contact with water and liquid of any kind. If your bag accidentally encounters water, blot the affected area gently with an absorbent, lint-free cloth. Light-colored clothes are best.
Do not expose your bag to sunlight, it could cause the colors to fade
If your bag includes any form of metallic leather, feathers, beading, printing or sequins be sure to give it special attention. Cleaning should be done using a light-colored, soft, lint-free cloth.
Cleaning Printed Louis Vuitton Leather Bags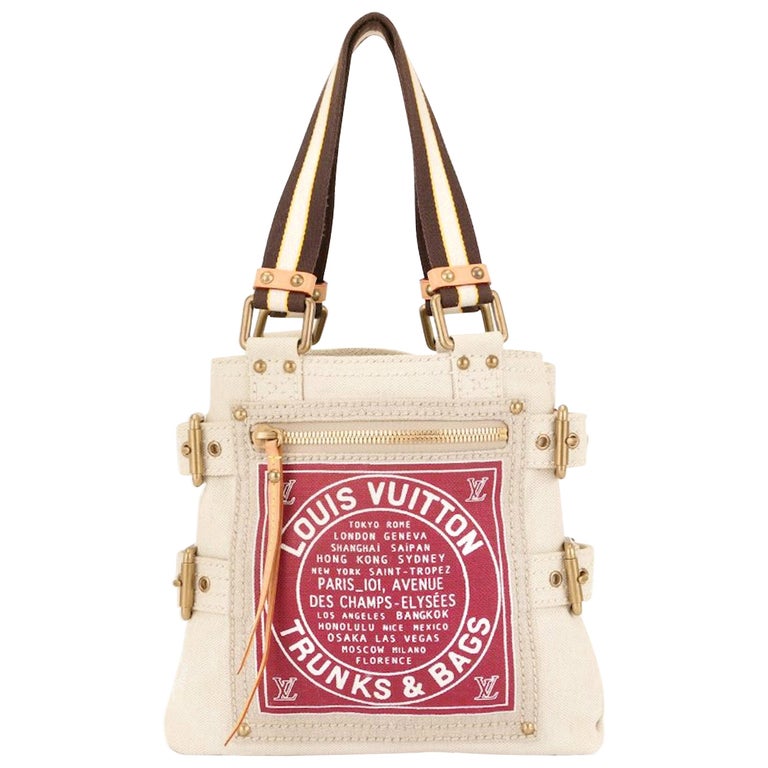 Keep printed leather bags away from all materials that may transfer color pigments onto the printed pieces. Go for a black bag always, this way you will not have to deal with color transfer.
With Printed Louis Vuitton bags, the most common signs of wear can be found in the frayed corners but you can handle this using the paint which we spoke about in our video.
Cleaning a Louis Vuitton Speedy Bag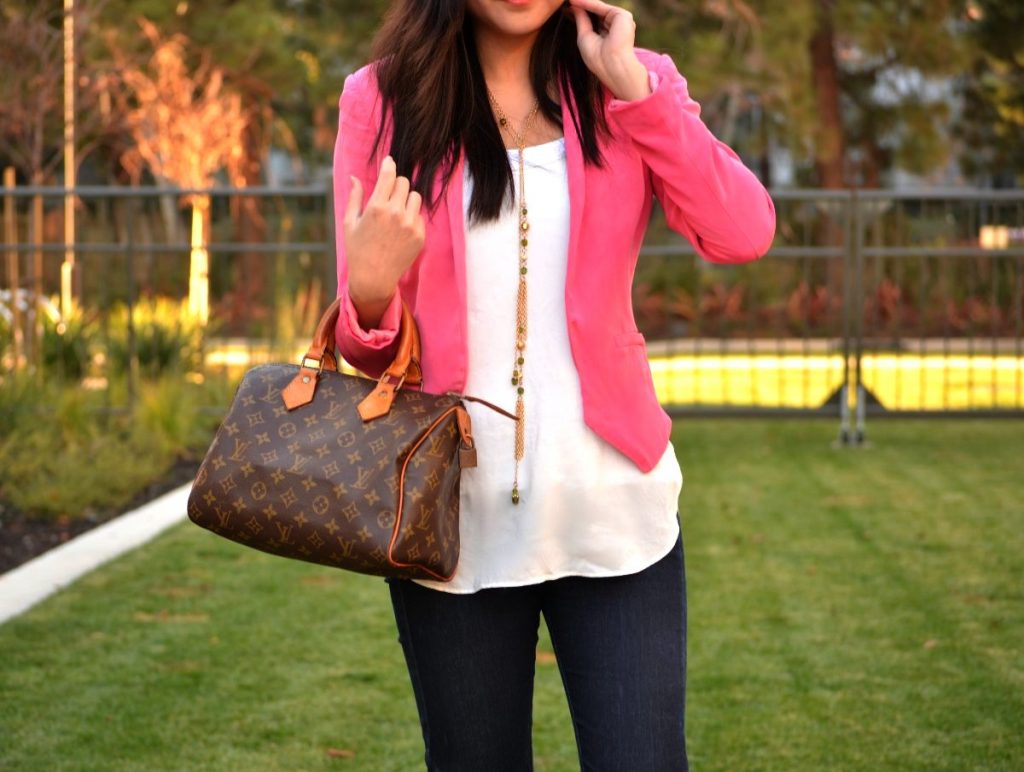 Get a saddle soap, it will help remove any patina on your Louis Vuitton Speedy bag.
You can use a damp cloth or baby wipes to remove stains
If ink stains your bag, you can remove that with a hairspray
Use a cleaning agent like Brasso or Wenol to restore the hardware of your bag.
Cleaning Louis Vuitton's Neverfull Bag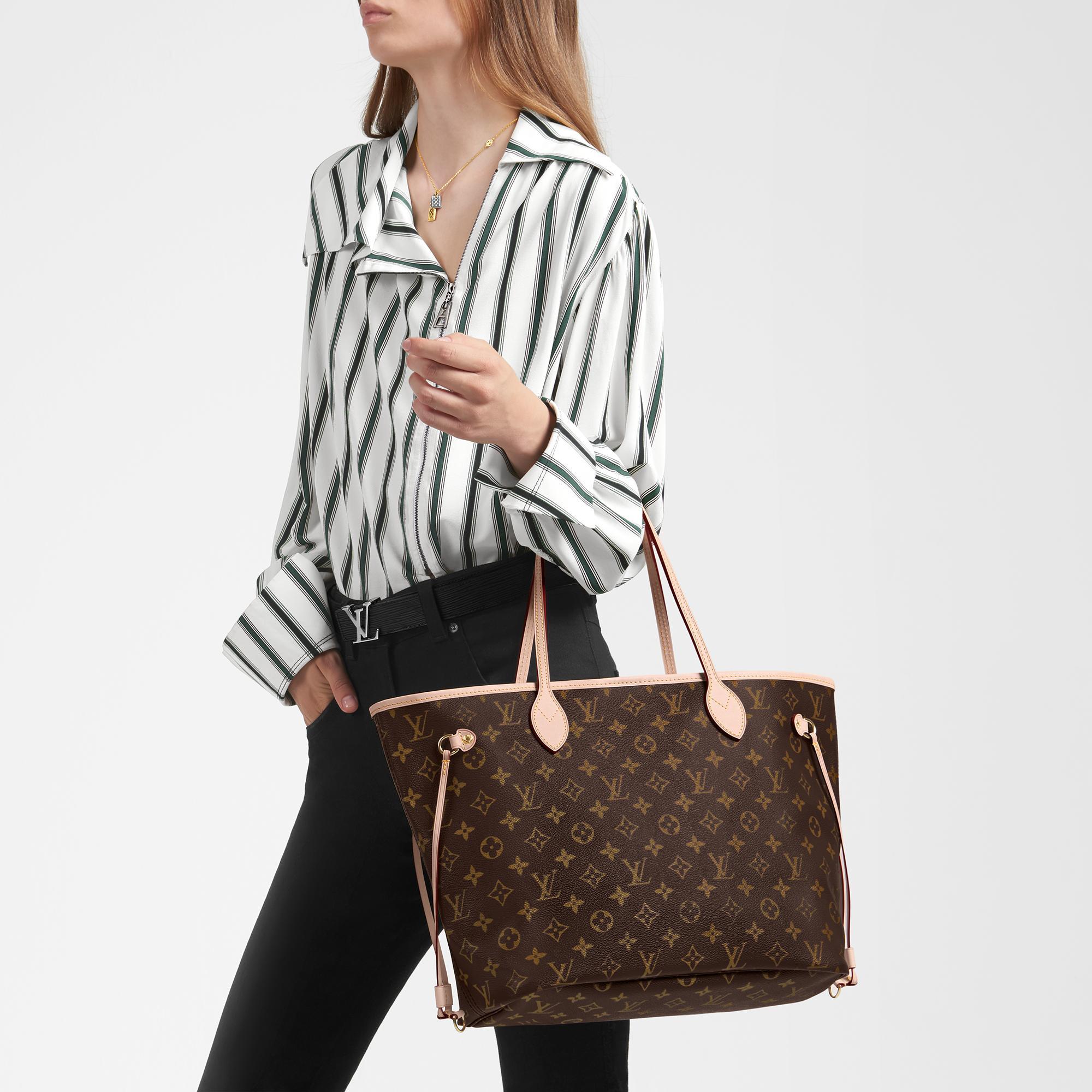 Louis Vuitton's Neverfull Bag is made of a supple Monogram canvas material, sporting s natural cowhide trim. This means you can simply follow the tips for cleaning a Louis Vuitton Canvas leather already discussed above.
Cleaning the Interiors of a Louis Vuitton Bag
– The first thing to do when you think you need to clean the interior of your Louis Vuitton Bag is to wipe down the interior of the bag using non-scented baby wipes.
– If there is an ugly ink stain within the interior of your Louis Vuitton bag, this is the best way to either remove it completely or make it invisible. Put a little hairspray on the top of a cotton swab, when it is wet, clean the stain using a pulling movement of your hand. Continue to repeat the process if necessary. If you find that the hairspray isn't effective in cleaning the mark fully, apply a stain remover.
Here are some methods that could help you remove smoke odor and other unpleasant smells from the interior of your bag:
Put coffee beans in a jar, then let them stay in your bag for some time.
Another option is to store your bag in a ventilated place, this will help the smell to go away.
If you've tried the above and the smell persists, wash the bag's lining and let it dry off.
How to Wash and Dry a Louis Vuitton Bag Safely
If your Louis Vuitton bag happens to get wet accidentally, clean it carefully with a towel then use the hairdryer on it for a few minutes. Put the hairdryer on low heat inside the bag to ensure that you do not put it on the radiator. To maintain the bag's shape, put some paper towels or a clean white cloth inside the bag. It will look good as new after a few days. PS: this refers to water stains and not stain from other liquids.
If the liquid that wetted tour bag is milk or juice, get the whole bag wet. This will help the bag to patina evenly and not look like a bad blotch. Follow the process discussed above afterwards.
Don't put your Louis Vuitton bag in a washing machine, something will likely fall off or break loose from the bag. Authentic Louis Vuitton bags are handcrafted and very delicate, do not risk them!
This is How to Protect and Care for that New Louis Vuitton Bag you Just Acquired
When we get a new Louis Vuitton piece, we try our best to ensure the leather doesn't darken or have watermarks on them.
If you want to protect your new LV bag, apply Apple Garde Spray. After application, dry off the bag with a dry cloth. This wouldn't make the bag completely water-resistant, but it will make the leather less absorbent
You can purchase Apple Garde here:
Cleaning an Old Louis Vuitton Bag
Use a saddle soap if the leather of your bag has a very dark shade. Wet the saddle soap and put it in your hand, then wipe the dark places gently. Be very careful as the soap can dry the leather. After cleaning, put Mink oil on the leather to keep it moisturized.
If you Want to acquire saddle soap, here's the link:
If you're looking for mink oil, click here;
Note that you will not be able to lighten the leather of your bag once it goes dark
To clean the hardware of your bag, which is either brass or gold-toned metal hardware or a combination of both on Louis Vuitton bags, use a paste Wenol. While this product may have a pungent smell, it is quite effective
You can find Wenol here:
If your Louis Vuitton bag is so old and you don't like the looks of it anymore, you can repair some of the elements of the bag at the Louis Vuitton service. We have listed some of their services below
The Cost of a Louis Vuitton Repair Service
If you've tried cleaning yet you don't like the looks of your bag, visit a Louis Vuitton store and get some of the elements of your bag repaired or replaced.
You'd find the price list of Louis Vuitton's official repair service below;
| | |
| --- | --- |
| Elements | Cost |
| Handle Replacements | $150 per strap |
| Small Straps | $150 per handle |
| Pocket Replacements | $200+ |
| Hardware Replacements | $50+ |
| Piping Replacements | $250+ |
| Lining Replacements | $350+ |
| Large Straps | $250 |
| Zip Replacements | $180+ |
Storing Louis Vuitton Bags
If you want your bag to retain its shape, avoid breaks and cracks then you should learn the best storage practices
Store your Louis Vuitton bags within the original cloth bags. If the cloth bags are not available, store them in a pillowcase. Please, do not store your LV bags in a polythene bag, the polyene can transfer its prints onto your LV bags. Be particularly mindful of canvas and epi leather bags.
Be sure to air your bag's at six-month intervals whether you use the bag often or not.
If you want the bag to maintain its original shape, stuff the interior with soft materials like crushed stuffing papers.
Do not store your LV bags in humid places. Humidity accelerates the Patina process.
Every tip discussed in this article has been tried on Louis Vuitton bags and we have found the result to be excellent. We hope this article has been of great help to you!