Finally, here is a post on the biggest size of the Neverfull – the Neverfull GM.
One of the most viewed posts on this blog to date is about the Neverfull MM which was published some time ago. After a while of using the Neverfull MM which is darker in color, the lighter colored Damier Azul model of the Neverfull came in as a Christmas gift last year, signaling a time to take a break from the Damier Ebene.
The intention was to get a GM size in order to provide a large tote bag as an addition to the medium, but due to oversight, another MM bag got delivered at the end of the day.
To be clear though, Louis Vuitton is always a pleasure. However, having two exact sizes of the same bag is absolutely unnecessary. So since the lighter-colored bag had already seen much use, the obvious decision was to sell the other one in order to purchase a second-hand GM size.
We'll be covering a few issues in this article, so let's get to it.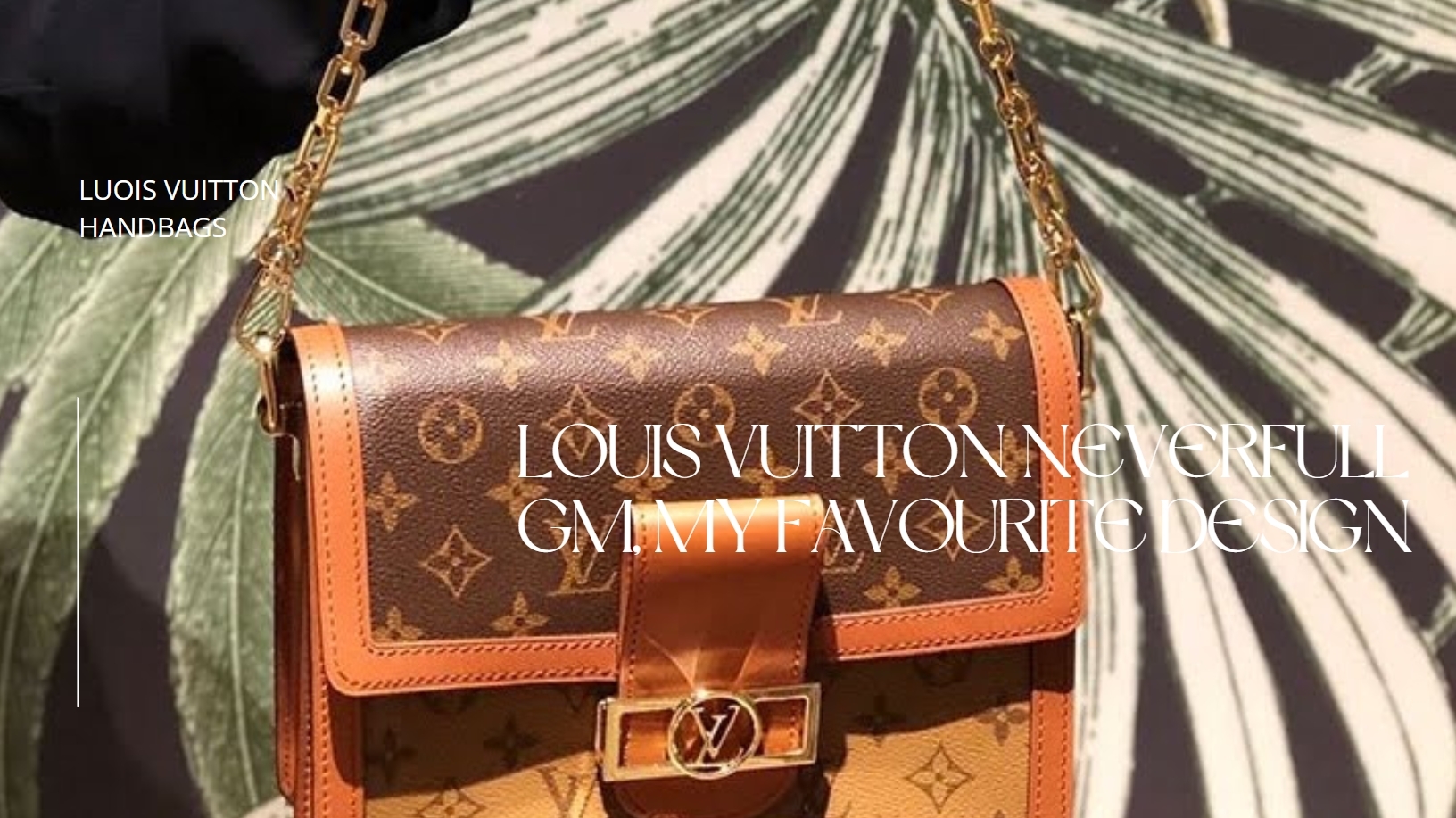 Is the Louis Vuitton Neverfull a Worthy Investment?
When it comes to buying expensive items such as luxurious handbags or makeup, the question of whether or not it is "worth it" is always tricky to answer, mainly because what is "worth it" for one person may not be worth it for the next person.
But to be clear, the Neverfull is pretty much worth its price. It is excellently made and is durable. Yes, there are so many tote bags from different brands which you can easily choose from, but in terms of quality, none of these can be compared to the Neverfull. Sincerely. So it is not surprising that several years after buying it, some people get to sell their bag online and end up getting back most or even all of their money. It's insane.
Nevertheless, buying a brand new one isn't really necessary. You can read some of the blog posts about buying second-hand, but it is impossible to emphasize just how incredible it is to shop preloved. To start with, it helps to reduce waste. You may not know it but most of the refuse in the landfills are from textiles. Apart from eco-friendly shopping, buying second-hand actually saves you a lot of money.
The price of the Neverfull GM on Fashionphile is $1,100 plus tax and shipping.
A brand-new Neverfull is sold for more than $1,500 plus tax. It's only fair to mention that sales tax in California is high, but still, you get to "save" $400. That's the grocery budget for a few months. That's also many exciting trips to Sephora. It's always nice to be able to save a little cash whenever possible.
The Neverfull bags can be used as frequently as every week. They are great for wearing to work and on trips. You won't have any regrets about including this in your collection.
Which is the Best Neverfull Color?
The Neverfull is available in three kinds of coated canvas prints. The Neverfull is also available in alternative materials and seasonal prints but this post will only focus on the three regular coated canvas models.
Monogram
For some, the monogram print may be an unpopular choice for this bag. Some people prefer this print on smaller handbags or smaller accessories. A good designer trademark print is always nice, however, LV all over may be too flamboyant for some people.
Damier Ebene
Damier Ebene is considered the most popular colorway. The rich shades of brown are not the only attraction here because the Damier Ebene model features treated leather trims, which means there won't be any issues with patina or the raw leather getting stained as the Damier Azur and Monogram models do.
Damier Azur
Damier Azul Neverfull is no doubt a great bag. But to be truthful, it stains easily. The last thing you want is to be bothered about your brand-new white bag getting dirty, so a preloved bag is honestly a better option in this case. It is advisable to only purchase this bag preloved.
Comparison Between the Neverfull MM and GM Sizes
There is certainly a significant difference between the Neverfull MM size and the Neverfull GM size.
The Neverfull MM measures 12.6 inches in length, 11.4 inches in height, and 6.7 inches in width, while the Neverfull GM measures 15.7 in length, 13 inches in height, and 7.9 in width. Basically, this means the GM is longer by a full 3 inches, taller by 2 inches, and wider by 1 inch. Upgrading to the GM model means that you get plenty of space.
Which Neverfull Size is Best?
The whole story here is that while the Neverfull MM is ideal for use any day, the Neverfull GM is more suitable for traveling and for a busy workday (going to the gym after work, going for drinks after work, and so on). Anyone who owns both bags will find that there is no preferring one over the other. Both sizes are great for different days according to whatever activities you have lined up.
Is the Neverfull Excessively Huge For Petite Ladies?
No, certainly not. Even if you're 4'11, you don't have to worry about getting lost under your bag when you buy a Neverfull GM.
The bag doesn't look ridiculous on petite women and even if it does, it's really not a big deal because this is an extremely functional bag. For reference purposes, you can see for yourself how the bag looks on a petite woman in the photos attached to this post.
What Is Fashionphile?
It's great buying bags as pre-owned – there's an entire post about it here. Of all the most popular online preloved stores, Fashionphile offers the most incredible deal for the Neverfull GM.
Fashionphile is an online store where you can purchase pre-owned designer items and put yours up for sale too. Fashionphile prices are quite competitive when compared to the price offerings at other online stores.
Is Fashionphile Safe?
Most people are concerned about the safety of the site when shopping on any online preloved store.
Fashionphile has been confirmed to be 100% safe and reliable. They authenticate every item and if you have reasons to doubt the authenticity of your item (this hardly ever happens), Fashionphile will let you return it.
One of the finest things about Fashionphile is its return policy. Most online preloved stores are final sales but at Fashionphile, you are allowed to send back your goods within a set period if you have any reasons to do so (just ensure that you leave the pink tag intact).
To be sincere, the best place to go if you intend to purchase preloved designer goods is Fashionphile. You will have an amazing experience shopping there.