When buying a Louis Vuitton bag, it may have taken you a long time to save up to afford it. A few years down the line, you find a bad zipper, a loose stitch, or worse still, a cracked canvas.
At this point, what can you do? Should you send it to Louis Vuitton for repairs?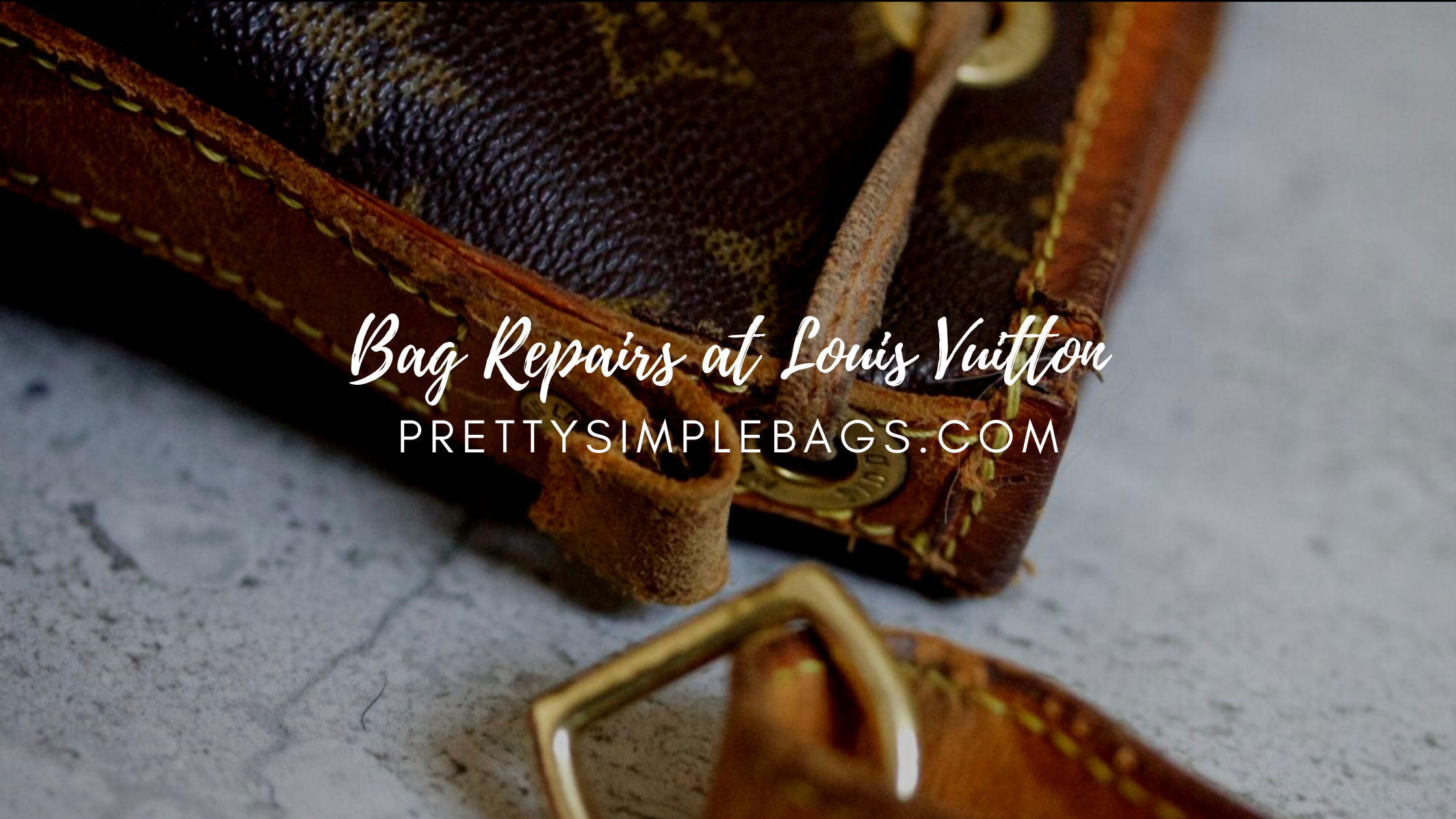 The most famous and coveted brand is the Louis Vuitton Canvas. It keeps flying off the shelves as fans can't get enough of it.
Unfortunately, some very severe problems such as cracks are associated with this same highly desired material.
Will Louis Vuitton Fix My Bag?
Flaws in products are not unusual or unexpected, and they could be caused by a lot of reasons.
Over the years, Louis Vuitton has worked with different kinds of canvas, and some of these were durable, however, the current canvases being used are more prone to getting cracks.
These cracks may be a result of carelessly handling the bag, as well as the structure of the bag and how sharp the edges are.
It is important to properly care for and store your Louis Vuitton bag to prevent these cracks. Avoid the use of any cleaning chemicals because they will lead to cracks on the canvas.
When a crack occurs, Louis Vuitton is not obliged to have your bag repaired because the only possible thing to do to a broken canvas is a cobbler fix.
However, since Louis Vuitton offers a 2-year warranty on their products, you may be able to get your bag replaced after the crack is further assessed and it has been confirmed that you were not the cause.
Now What?
So your Louis Vuitton bag is cracked and you are not sure how to get it fixed. Here are a few tips:
1. Go to a Louis Vuitton Branch Office near You
If you walk in there, someone will be available to discuss the problem with you and guide you. They have always admitted that poor canvas is used in making some bags and if your bag falls in this category, you may be given a replacement.
To qualify for a replacement, Louis Vuitton must verify that your bag is defective. In most cases, you are required to have the receipt, and the bag should not be more than two years old.
In case you want to know whether you are eligible to get a replacement, look at the date code on your bag, and if it is not more than two years old, you are qualified for a replacement. However, they reserve the right to that privilege.
Apart from a replacement, you may be offered a credit amount of the value of the bag to choose a different item from their stock.
2. Repair it Yourself Using Cyanoacrylate Glue
Buy a very strong glue such as cyanoacrylate.
Apply some glue to the tip of a needle and place it in the crack so that all the flaws can remain underneath.
Join the two sides together to have your bag looking like new again.
3. Send It to a Cobbler
While canvas is different from leather, it can be repaired by attaching a bit of leather that is the same color as your bag to cover the crack.
Cobblers should easily be able to decide the right thing to use so you don't need to be worried about any further damages to your bag. As a matter of fact, their repairs turn out to be excellent.
By the time he's done, you may be unable to identify the cracked area.
What Is The Cost Of a Louis Vuitton Repair?
You are obliged to pay for any repairs you require, except in the case of bags with a particular manufacturing defect. The prices are different in different locations. No reliable standard charging system exists as the prices depend on each particular case. You would need to reach out to them via a phone call or walk into a shop to lay your complaints.
Another inconvenience greater than the price of having your designer bag fixed is that based on the degree of the damage, it may be necessary to send your bag overseas for several weeks unless a local fixer is available to outsource the job.
The prices below are not the exact figures from Louis Vuitton but they are close enough, so use them as a rough estimate.
| | |
| --- | --- |
| Required repair | Cost in USD |
| Hardware replacement | 50 |
| Zip replacement | 180 |
| Pocket replacement | 200 |
| Piping replacement | 250 |
| Lining replacement | 350 |
| Small straps | 150 per strap |
| Large straps | 250 per strap |
| Handle replacement | 150 per handle |
Final Note
Like all other products that come with a warranty, you have access to Louis Vuitton repairs within that period. But this comes with its limits and conditions.
You will be required to send your bag over for assessment after which Louis Vuitton will decide whether it is a case of careless handling or a real manufacturing defect.