Do you want to sell Louis Vuitton bags on the internet? WP Diamonds is the quickest and most secure option to sell designer handbags for top dollar. We pay cash for your designer bags and don't charge any fees or commissions.
In as little as 24 hours, you can complete our free service, and you can choose to be paid in cash or store credit (for an extra 10 percent). If you wish to know the price value of your Louis Vuitton bags on the second-hand market, click the button below.
What is the Worth of My Louis Vuitton Bag?
The value of your Louis Vuitton bag is determined by several things. Although the prevailing trends for the particular style, and also interest in preloved fashion all affect the value, several elements can help you determine the worth of your bag.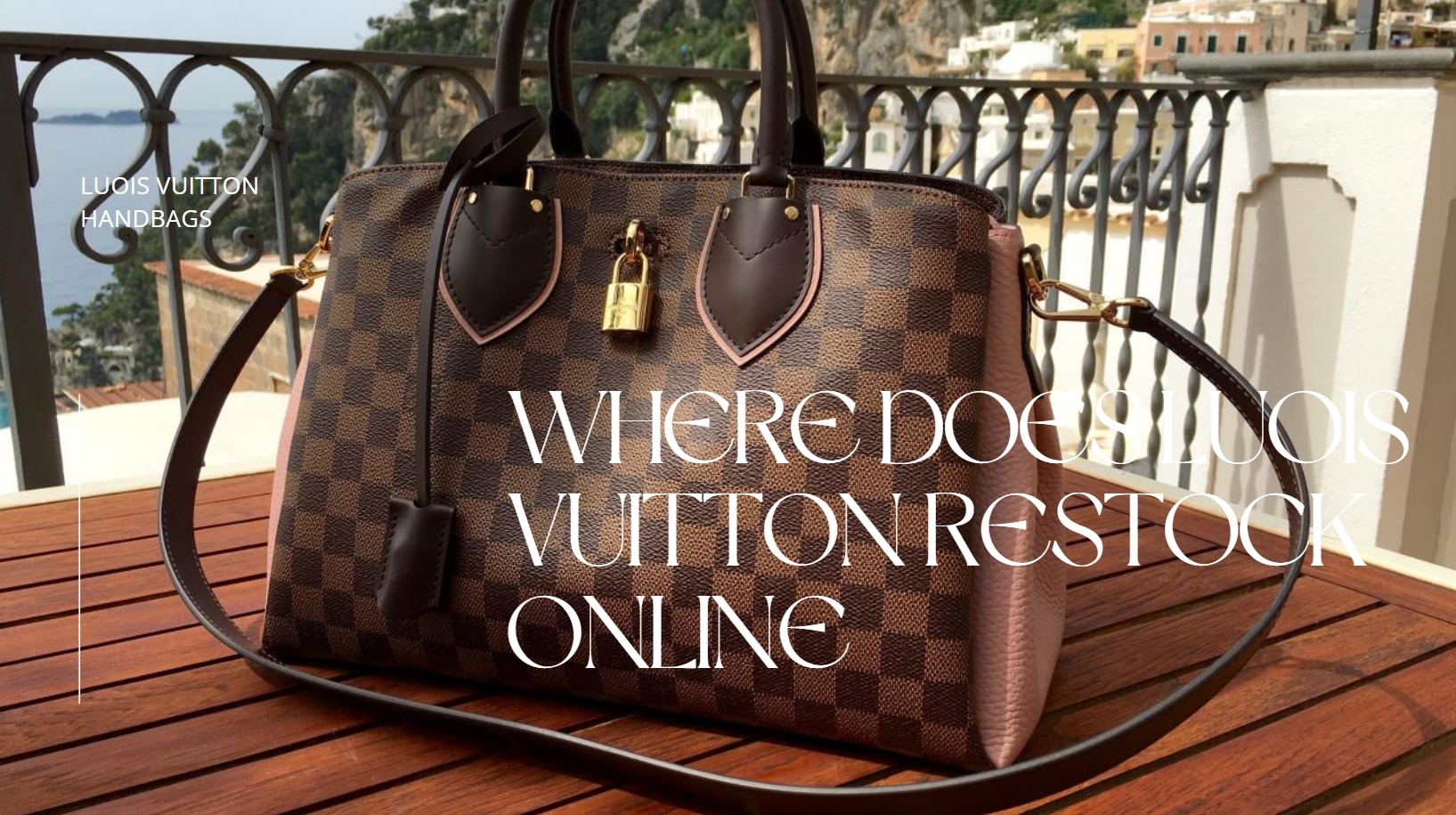 Key determinants of LV resale value
Age, uniqueness, material, and condition are the main criteria that influence the resale value of your Louis Vuitton bag. The more versatile designs are usually worth more, as vintage bags are usually purchased for use and not just to add to a collection, and classic designs like the Alma or Speedy have a high resale value.
Limited Editions
The most costly Louis Vuitton bags are usually the special orders or limited editions, which means that they are manufactured in very small quantities and are only available to a select group of influential individuals, such as celebrities. Because of the rarity of these items and the slim chance of another becoming available, the value of such a bag if sold would be extraordinarily high.
Trend Pieces
Trendy items that have been highlighted widely in publications, on social media, or powerful persons often tend to sell for nearly the original cost price. It is vital to keep in mind that the bag's condition is highly significant. When you purchase a luxury handbag,  properly preserving and maintaining it should be a priority. Finally, all the receipts, authenticity documents, and the original bag and box should be kept safe.
For example
On the official Louis Vuitton website, Classic Capucines BB bags presently go for $4,800 to $30,500, but you can get them for $2,600 and higher on the online secondhand market, depending on their quality, color, condition, material, and availability of papers and dustbag. (However, if you want to sell, keep in mind that most firms who buy and resell designer products will take a portion of the sale price and/or charge a selling fee.)
What Is The Best Way To Sell Louis Vuitton Bags?
It is our understanding that most sites make online selling to be time-consuming and confusing, therefore, we've created a straightforward, simplified method for you. If you want to securely sell your Louis Vuitton bag in as little as 24 hours, follow the instructions below.
1. Use our online Price Quote Tool to provide information about your Louis Vuitton products.
2. A pricing quotation will be sent to you by phone or email.
3. Ship your products to us for free, safely, and completely insured.
4. Our specialists will contact you with a final quote and instructions on how to get paid.
Which Louis Vuitton Handbags Can I Offer for Sale?
We purchase a variety of genuine Louis Vuitton purses, shoulder bags, totes, and travel bags, including but not limited to the following:
SPEEDY
The Speedy, aside from the original monogram canvas, is one of Louis Vuitton's most iconic bags. It comes in a range of sizes and materials (currently, there are 40 versions of the Speedy). The Speedy is still one of Louis Vuitton's most prominent bags, despite its almost 90-year-old introduction in 1930.
NEVERFULL
The Louis Vuitton Neverfull, which presently has about 24 various models in the collection, is another incredibly popular design. Because of its many uses and more informal and utilitarian style, the Neverfull is a popular choice. It's also highly popular due to its bigger size, which makes it the ideal work or travel bag.
ALMA
Due to their great combination of traditional and unique styles, classic designs like the Alma are the most commonly used designs for collaborations with artists and limited edition items. Since its introduction in 1991, the Alma has been a Louis Vuitton best-seller.
CAPUCINES
The Capucines Bag is a considerably more contemporary design, yet it has a timeless and distinctive Louis Vuitton feel about it. With LV letters in a metal and leather combination on the front of the bag, the Capucines is a tribute to the Louis Vuitton tradition and Paris' rue des Capucines where the business started.
What Are The Requirements For A Louis Vuitton Bag To Be Acceptable?
Are you uncertain if your LV bag is in sellable condition? The following chart will serve as a guide:
| | | |
| --- | --- | --- |
| | Accepted | Declined |
| Structure | Minor creasing or indentations | Heavy loss of shape |
| Exterior |  Minor scratches, discoloration, or marks | Heavy scratches, discoloration, or staining |
| Interior | Light scratches, wear, or marks | Heavy scratches, stains, or tears |
| Odor | Light (perfume) | Heavy (cigarettes, storage) |
| Corners | Minor wear | Heavy wear, exposed piping |
| Hardware | Discoloration, Minimal scuffs | Discoloration, tarnish, heavy scratches |
About Louis Vuitton
When it comes to the fashion and luxury products industry, Louis Vuitton is a renowned brand. It's synonymous with French flair and is recognized for its classic and refined designs. With its similarity with French style and popularity for its classic and elegant design, it's no surprise that Louis Vuitton has weathered the test of time and is still one of the most important fashion firms in the world.
Louis Vuitton, a 33-year-old box-maker from Anchay, in France, founded the Louis Vuitton brand in 1854. Louis Vuitton began his company in Rue Neuve des Capucines in Paris. In 1959, the firm developed its trademark monogram canvas after having begun as a travel-goods business, which sells travel bags and leather trunks.
It engaged Marc Jacobs, a well-known American fashion designer, as its artistic director in 1997 and began providing both men's and women's clothing. Although Louis Vuitton now makes clothing, leather products, accessories, and perfume, it is still best recognized for its gorgeous bags.
Even though Louis Vuitton has substantially increased its choice of patterns, materials, and prints, many of the bags made today still include the traditional Monogram (LV) and Damier (checkerboard) patterned canvases—sometimes with limited-edition modifications.
For instance, the Damier pattern was released in 1888 and was commemorated in 1998 with the Damier Ebène. Damier Azur, Damier Graphite, and Damier Infini have all been created since then.