The leather satchel has always been the perfect marker of the classic man.
It elevates your appearance, giving you a timeless appearance. You will understand, from the moment you unbox it that the best leather satchels can make for lifetime companions.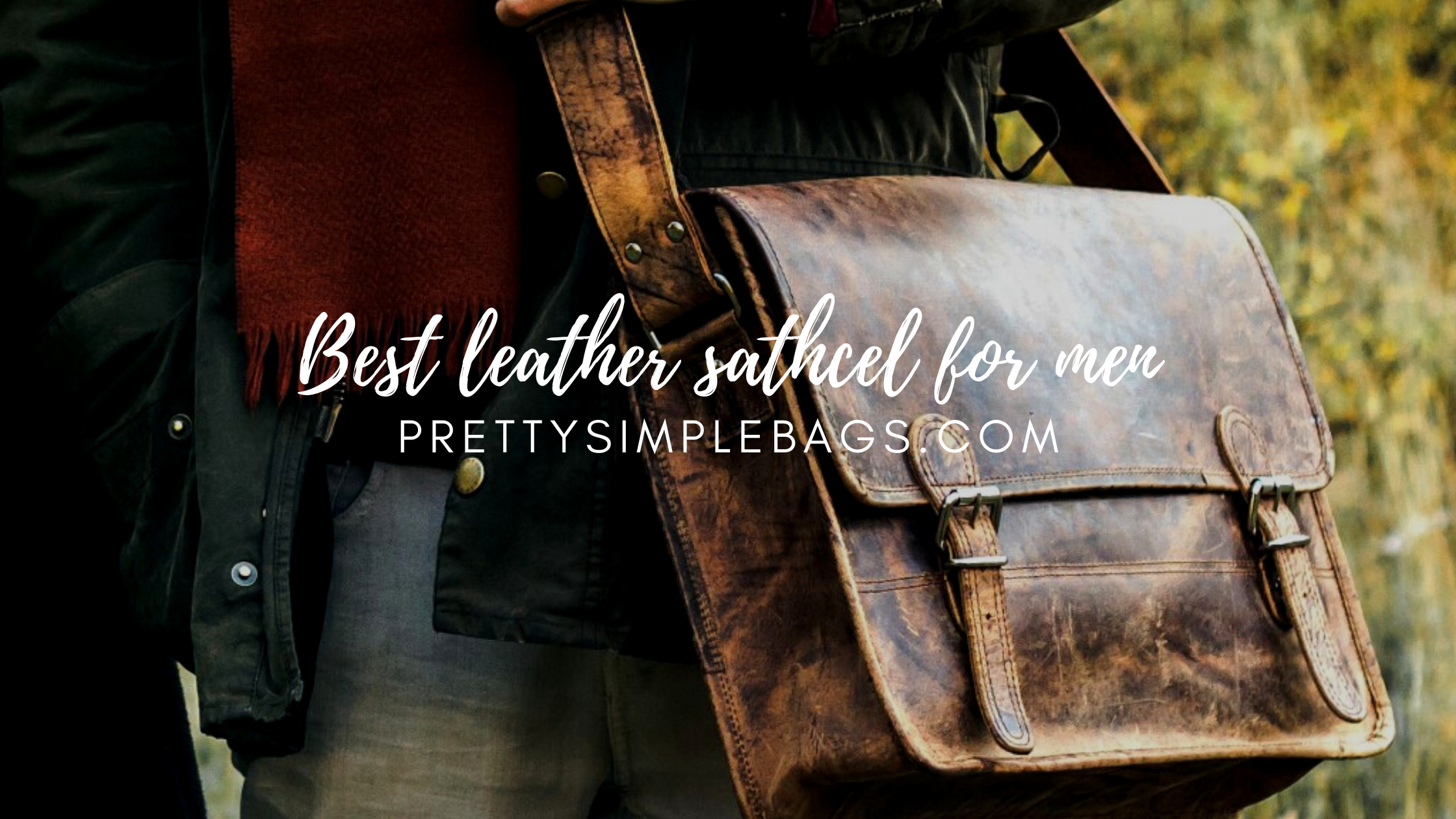 That said, what are the features of a great leather satchel?
What are the markers of a rugged and durable leather satchel?
But most importantly, how do you know that a specific leather satchel is a great fit for you?
We have compiled some of the most important things to look out for when acquiring the best leather satchels for men. Towards the end of this guide, we have made a list of the top seven leather satchels for the year 2021 to guide you as you shop.
Understanding the nature of a leather satchel
The leather satchel refers to a real leather crossbody bag that serves as an accessory for men. It is designed to help you hold your daily gear including your tablet, cell phone, and papers. Some of them are larger and can hold your laptop, files, and books.
People with good taste will be looking to acquire a leather satchel made from the highest quality of leather. The majority of leather satchels come in the full flap design but you will find some that sport the messenger bag design and some others that have the appearance of a briefcase. Keep reading to discover what these different styles offer.
What are Full Flap Leather Satchels?
Full Flap leather satchels are the most common design out there. It offers a sleek, minimalist appearance and does not leave any buckles or fasteners on display.
This design is often seen among urban, city-going people. The design is often compact and can be built to take your 13 or 15-inch laptop computers. We recommend a leather satchel made out of top-grain or full-grain leather mostly because the satchel is usually the only thing protecting all of your gear.
The personal choice comes in when you are to decide whether you desire the distressed or premium look. Ultimately, the leather will become distressed with time but you must decide how you want it at the beginning; distressed or premium.
What are Messenger Leather Satchels?
The Messenger leather satchels are typically larger than full flap leather satchels. These are designed to hold about 15-inch laptops and may have fasteners or buckles on display.
The design is mainly a return to classic leather craftsmanship. The appearance is usually retro and if you were to tell someone that your messenger satchel is about a decade old they would swallow it hook, line and sinker.
This is the best option for anyone looking for something that offers that classic retro look with more space than a full flap leather satchel.
What are Briefcase Leather Satchels?
If you aim to get a leather satchel with that smart appearance suitable for an office setting, then the briefcase satchel is the way to go.
These are considerably larger and some can even hold up to 17-inch laptops.
The design sports fasteners and clasps. Some might even come equipped with secure locking mechanisms.
This is the best option for anyone looking for a leather satchel that can take everything needed for the long day. Leather satchels can be slightly on the heavy side so ensure that you pay attention to the weight. The weight might be particularly surprising for anyone who hasn't used a real leather bag before now.
What's the right size for you?
I've got to tell you, this is one of those occasions where size is of paramount importance.
As stated above, leather bags are usually heavier than you'd expect if you haven't used them before now. Of course, you will need a bag that takes all the gear you need for the day but be sure to avoid the temptation to go too big, you don't want to log a needless extra weight around.
We suggest you get the measurement of your laptop, then find a leather satchel that it can fit perfectly into. If you have a laptop that measures 15 inches diagonally, (measure the same way you would a television) then you should find those laptops that claim to 'fit laptops up to 15 inches in size'
Take a look at the inside before purchase. We love those leather satchels with hidden inside zippers or a compartment system that took some thought to design. The best are those that can hold your laptop in a padded sleeve while still offering compartments for your wallet, cell phone, papers, files, and books.
Understanding the types of leather available
You will find three main types of leather out there. Your choice of leather will determine a lot of things for your satchel including the cost, appearance, and style.
What is full-grain leather?
Full-grain leather is the type of leather that simply comes off the animal and goes directly into the making of your satchel. It is considered to be the topmost layer of the hide and completely natural. This is why it is in high demand, no chemical processes go into the production of full-grain leather.
Full-grain leather is very difficult to work with. It is so because no chemical processes are allowed in its preparation but that same reason is also why it is the most expensive leather out there.
Full-grain leather is known to be very thick and heavy. It is 100% natural skin which means it will come with some blemishes and imperfections, a lot like the human skin.
This type of leather will last longer than any other because it does not allow any chemical process.
What is top-grain leather?
This is another leather gotten off the top layer of the hide. It is regarded as premium quality leather and only differs from Full-grain leather because it allows chemical processes and finishes.
It is easier to work with because of the chemical processes and every imperfection or blemish is cleared out completely. Leather bags made out of top-grain leather always sports a perfect finish. You should go for top-grain leather bags if you desire something smoother and without blemish.
Top-grain leather is usually the main fashion choice which is why most satchels out there are made of top-grain leather.
What is Genuine Leather?
This is the leather gotten after the top hide has gone into full-grain or top-grain leather.
It is real and the appearance is real as well but it is not as durable as full or top-grain leather.
It goes through some of the chemical processes undergone by top-grain leather and the price is affordable since it is the least desired leather.
Do you feel like you know a little more about leather satchels now?
You will find below, the top seven leather satchels for men in 2021.
1. The Prime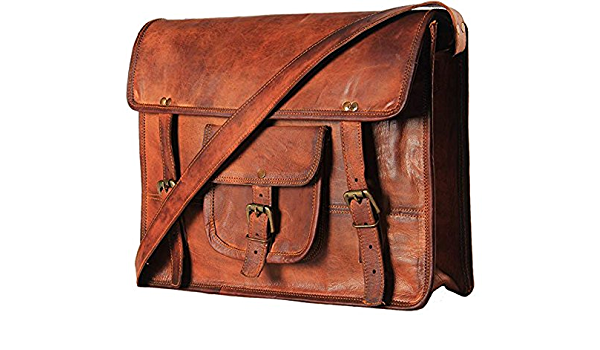 This is the undisputed prototype of the leather satchel and will give you all you desire from men's satchels. The leather is full-grain and the compartments can take a laptop of up to 16 inches. We noticed that our customers loved the prime more than any other since it was launched.
2. The Messenger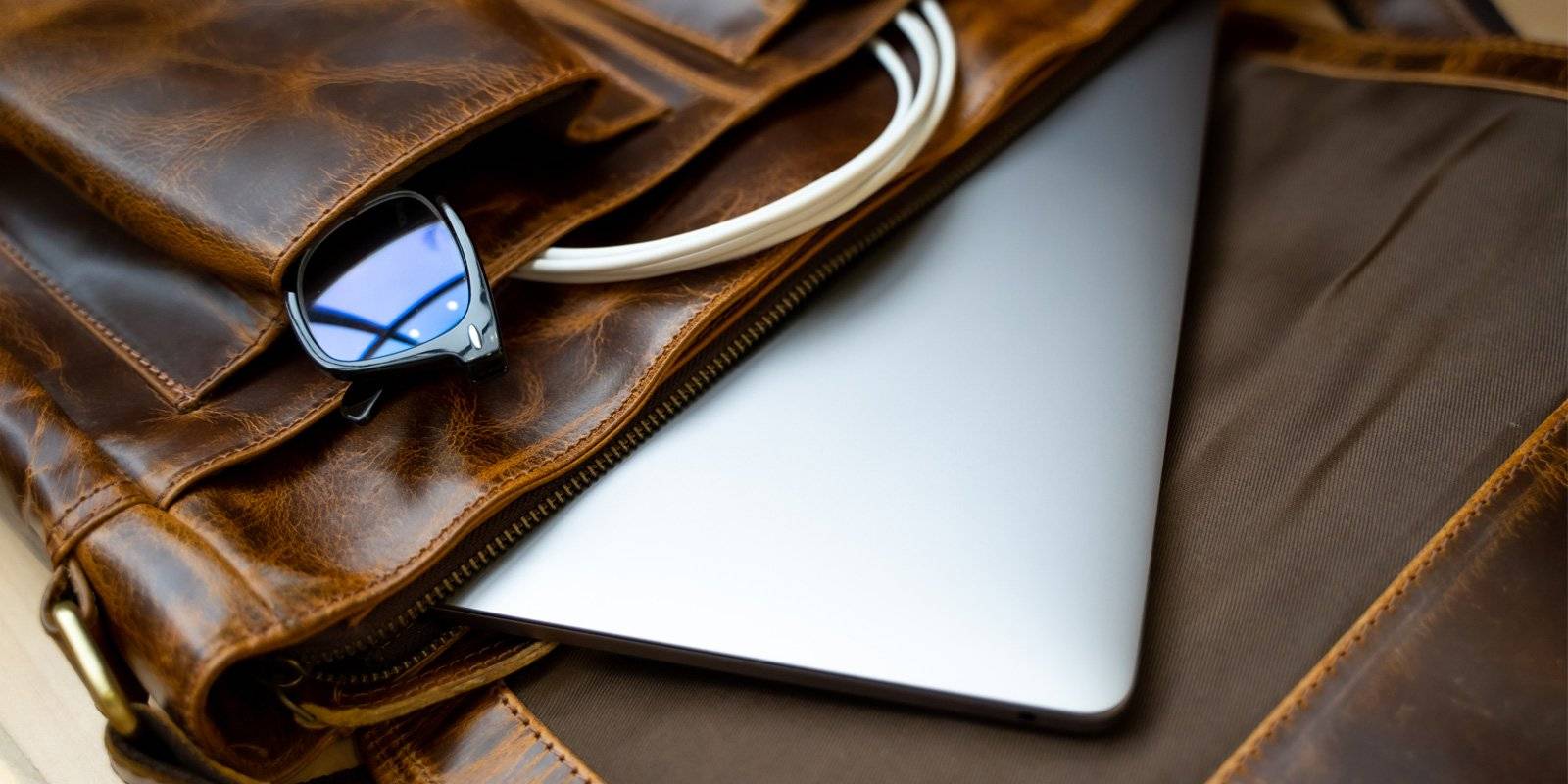 If you want your satchel lighter and with a little more color, The Messenger is the one for you. It is made out of top-grain vegetable leather and sports a great finish. It comes with a well-designed flap and offers a padded laptop compartment designed to house a laptop with a 15-inch screen display.
3. The West End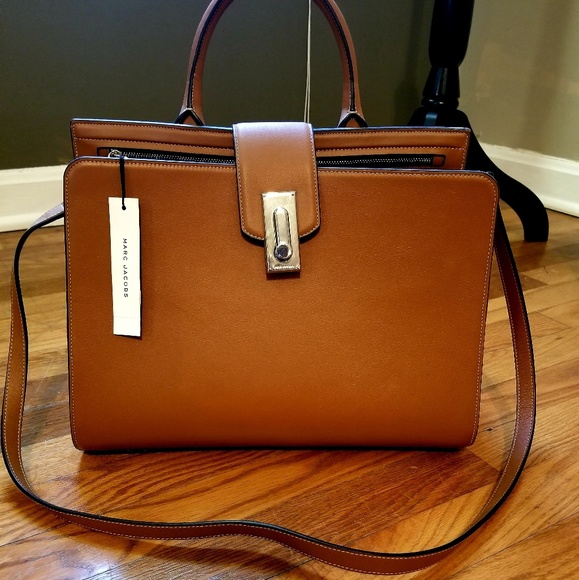 The look of The West End is unique and is bound to make you stand out. It comes in a tan color and is made out of full-grain cowhide leather. It offers multiple inner compartments for your convenience.
It sports a very lightweight design that can be carried with ease. It can also comfortably take 15-inch laptops
4. The Buffalo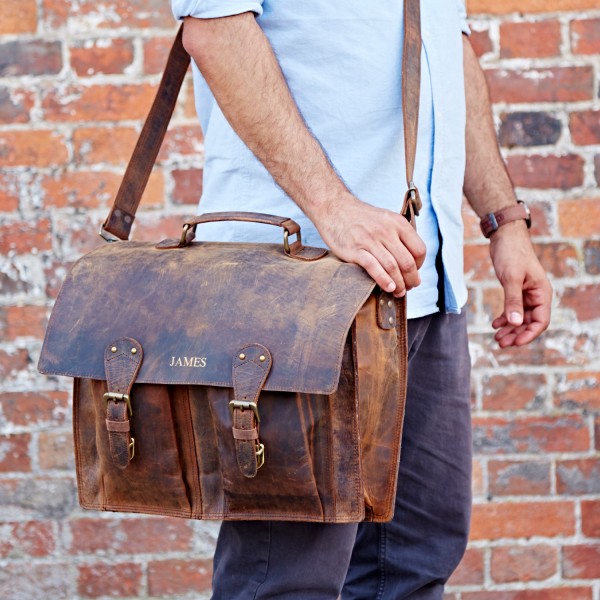 The Buffalo is a blend of the messenger and full flap satchel designs which makes it a unique satchel. It is made out of top-grain buffalo leather which makes its appearance a striking one. It offers some convenient outer pockets.
The design can hold a 15-inch laptop in one of its inner compartments. This satchel is just the perfect daily companion you need.
5. The Kasilof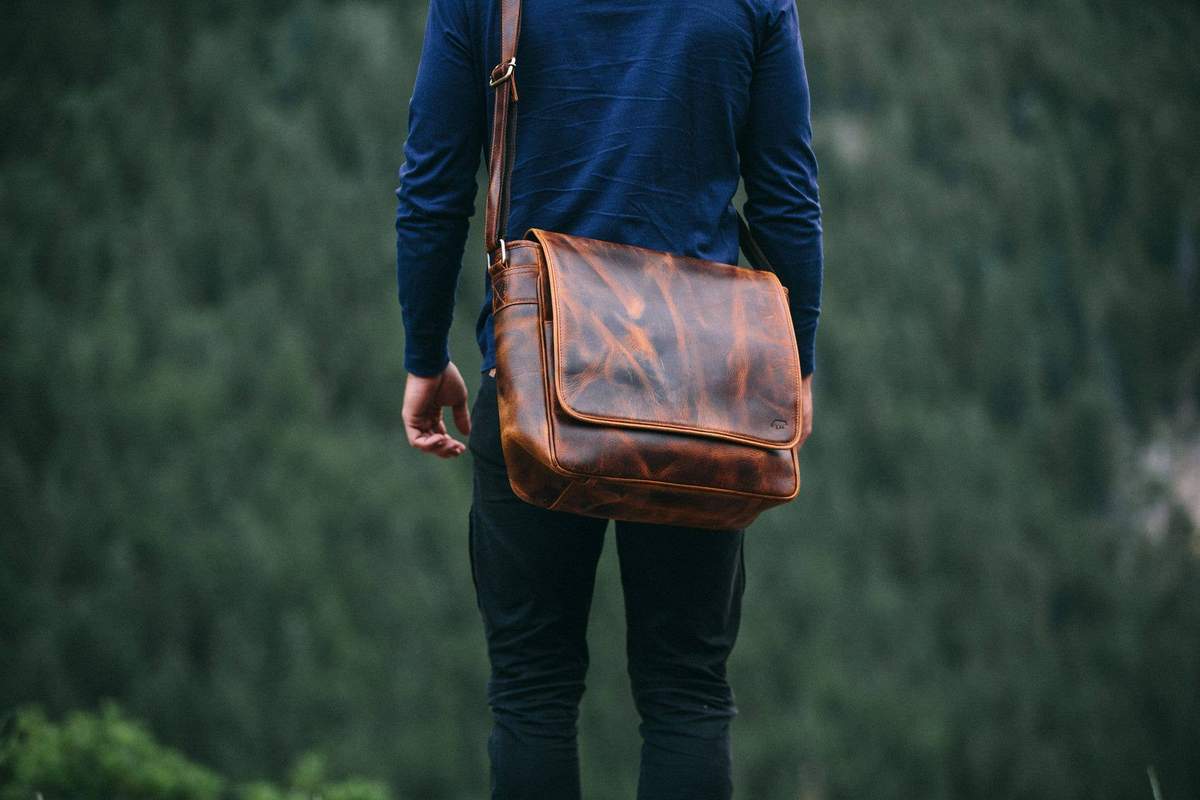 The Kasilof is a full-grain leather satchel built to hold all your gear for the day. The Kasilof comes to the rescue on those days when you need to get a lot in your satchel. The leather is premium top-grain water buffalo leather. We are sure that this satchel will stand the test of time.
6. The Daily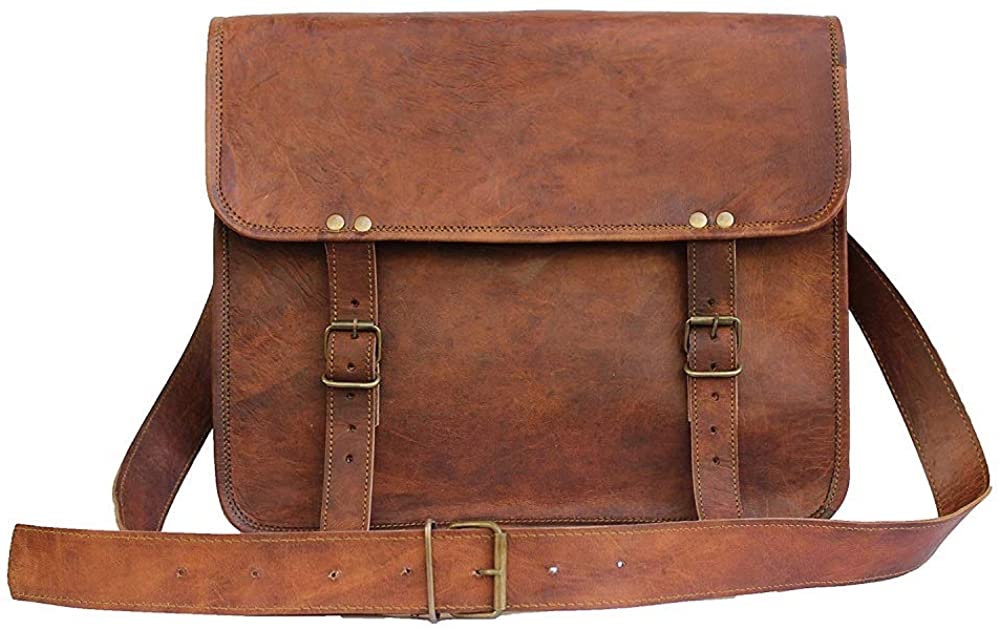 The Daily became a classic immediately after it was launched. It comes in the design of the messenger satchel sporting some outer buckles and zippers which gives it that vintage appeal.
It is built from top-grain leather and will take a 15-inch laptop. If you desire something different from the traditional full flap satchel, this is for you.
7. The Jones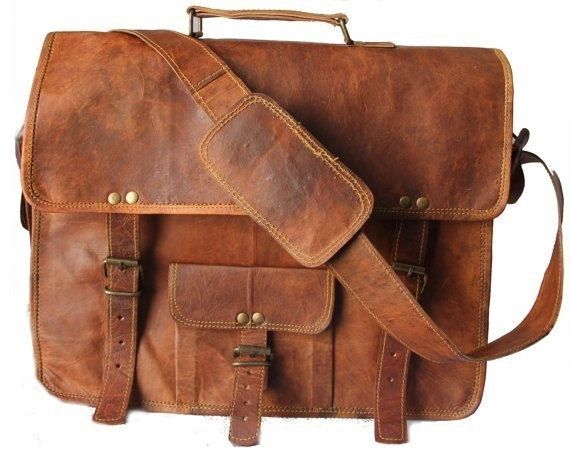 The Jones spots a design close to the briefcase satchel. It is not specific to the rugged outdoors, casual day out, or the office, it is the satchel for all occasions. What's more, this satchel is also big enough to hold all you will need for a weekend trip away.
It offers multiple interior pockets and can fit a 17-inch laptop. It is designed to serve does who go hard from dusk till dawn.
There you have it folks, our list of the best leather satchels of the year 2021. Go through carefully and find that one satchel that fits your profile and your needs whether it is a Messenger, briefcase, or the simpler full flap satchels. Do not neglect the sizes and weight and above all, choose your leather wisely.
If you follow our tips, you are on your way to becoming the satchel expert and won't make any mistake when choosing a satchel that will stand the test of time.