Looking for a serious everyday bag?
No doubt a good men's leather briefcase would be the ideal everyday companion.
A big social step-up, a leather briefcase lets the world know that you have really arrived.
The only problem is the numerous options to choose from. How can you tell the one that suits you best? We believe that the ideal leather briefcase should serve a man for a long period. We believe it is important for careful consideration to be given to such a purchase.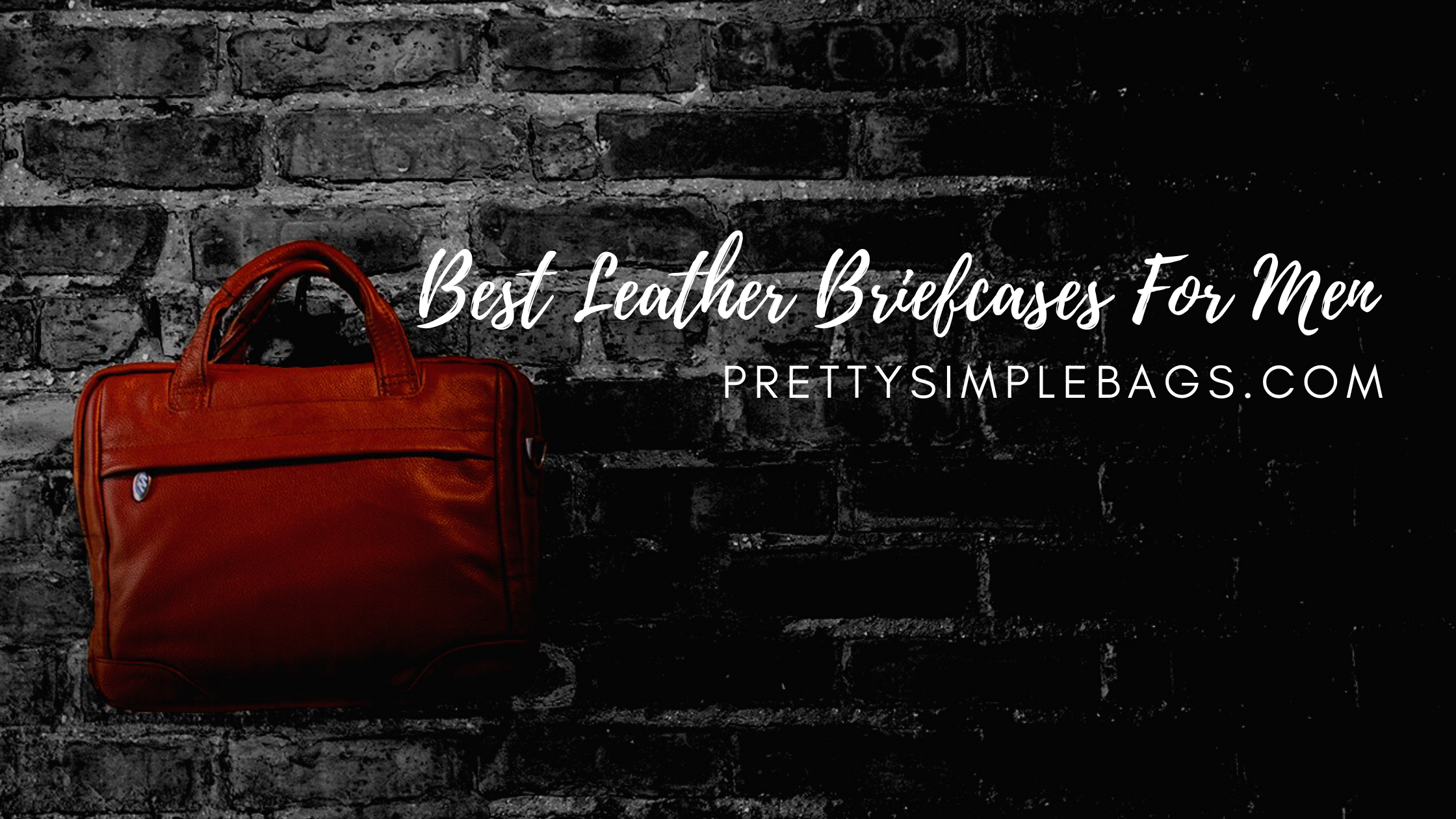 There are questions you need to answer like: what laptop size do I need it to fit? Should I go for one with a combination lock? Should I go for one that has a shoulder strap? These are a few of the vital questions to think about.
Leather briefcases for men come in four major types and our guide will get you familiarized with them. Go through it carefully and ensure you choose the best leather briefcase.
Leather Attaché Briefcases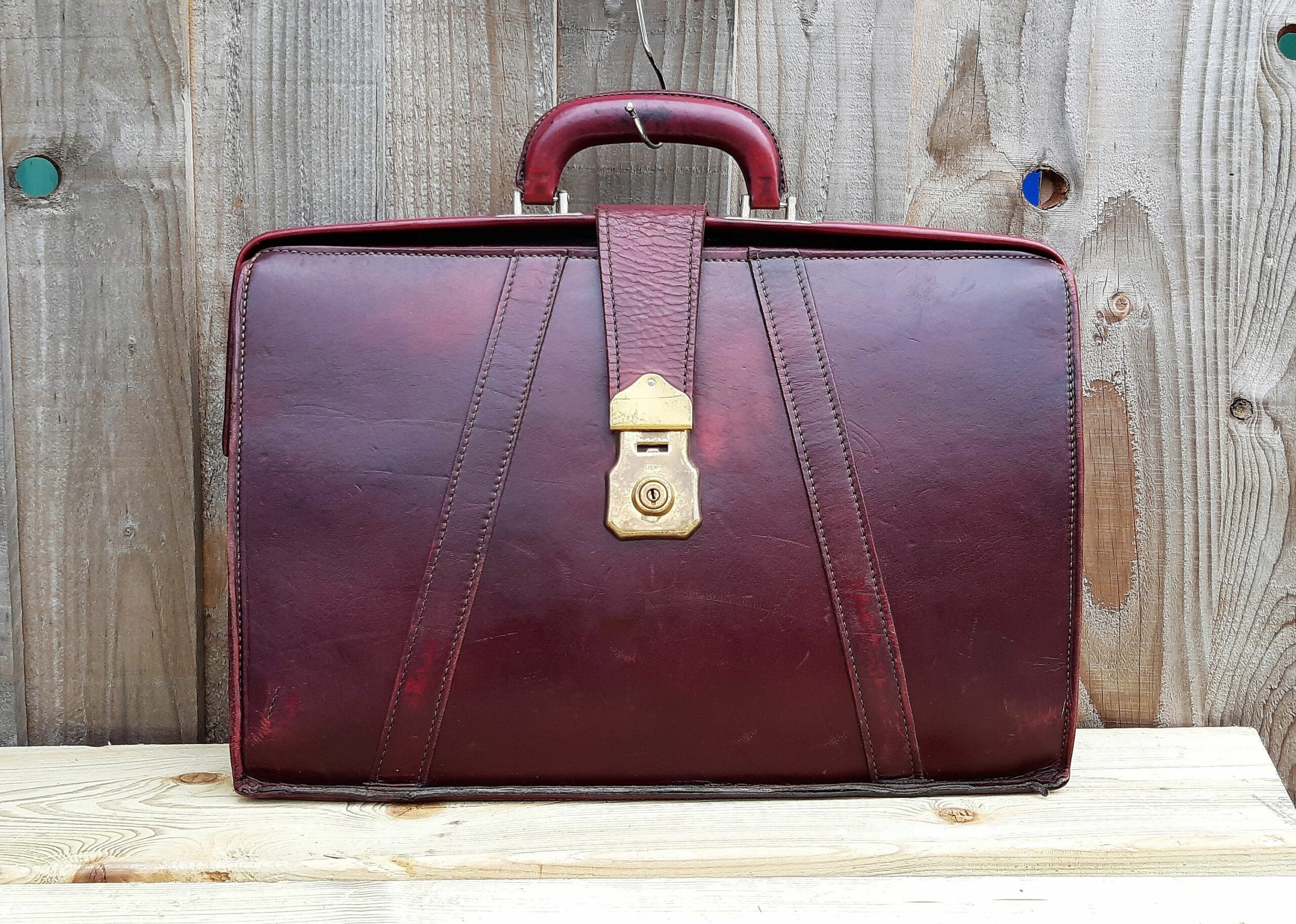 These are the good old leather briefcases as you would have probably guessed at first.
Leather attaché briefcases have a reputation for their classic design and are the ideal choice for men who want a classic, elegant style.
These briefcases were traditionally made to carry files and documents. Many briefcases in this category come with several file compartments and are built to carry piles of A4 documents, as well as folders, pens, and business cards. They are a perfect option for you if you often deal with papers and documents in your profession.
These briefcases typically have a thicker, heavier build because they were originally made for carrying papers and other light materials.
The best leather attaché cases for men usually come with combination locks. They will be a great option if you are in need of a bag for sensitive documents. However, consider this carefully because it may imply that you take more time before you're able to access items that you need often.
If you need a bag in which you can also carry your laptop, tablet, and any other gadgets, remember to check the inside carefully and find a men's leather attaché case that comes with a special compartment for a laptop or tablet. Attaché briefcases were not made for the computer age initially, however, there has been an evolution of many modern briefcases that can carry modern gadgets.
Remember that most attachés do not have a shoulder strap and tend to be heavier when carrying files, laptops, and tablets. Carefully consider the distances you may be carrying an attaché with heavy stuff in it.
Leather Laptop Sleeves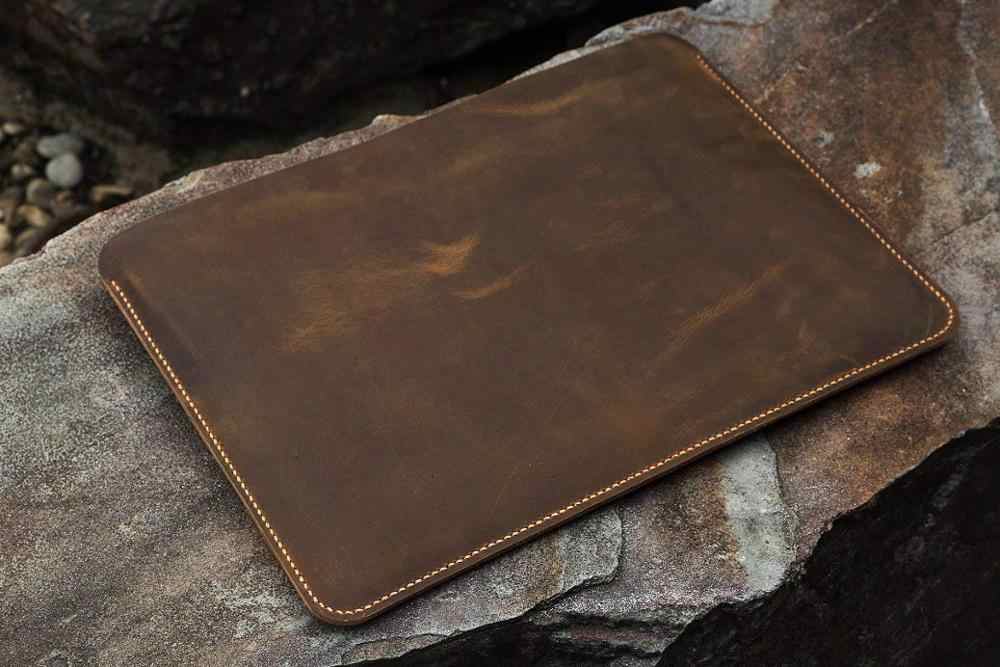 Leather laptop sleeves are perfect for those who like to carry only the exact items they need, hence, a perfect option for many people.
For briefcases in this category, you should go for something that is a perfect fit for your laptop. Take the diagonal measurement of your laptop screen and choose a corresponding laptop sleeve for the same size. They are usually 13, 15, and 17 inches.
Most of these bags are designed to carry your laptop, along with a few accessories such as your charger, a few documents, and maybe a few other small accessories. If you want to travel light but with a bag that is stylish and vintage, you won't go wrong with leather laptop sleeves.
They have a light build and are easy to carry around. We recommend you choose one with a detachable easy shoulder strap.
Note that if you don't have any experience using a real leather bag, you will likely find a leather laptop sleeve to be a bit heavy compared to a canvas sleeve because of the weight of natural leather skin (about 1-2lbs).
For even more benefit, some laptop sleeves also have a luggage strap so that the bag can be attached to a rolling suitcase by the handle and fit all your luggage at a time!
Leather Laptop Briefcases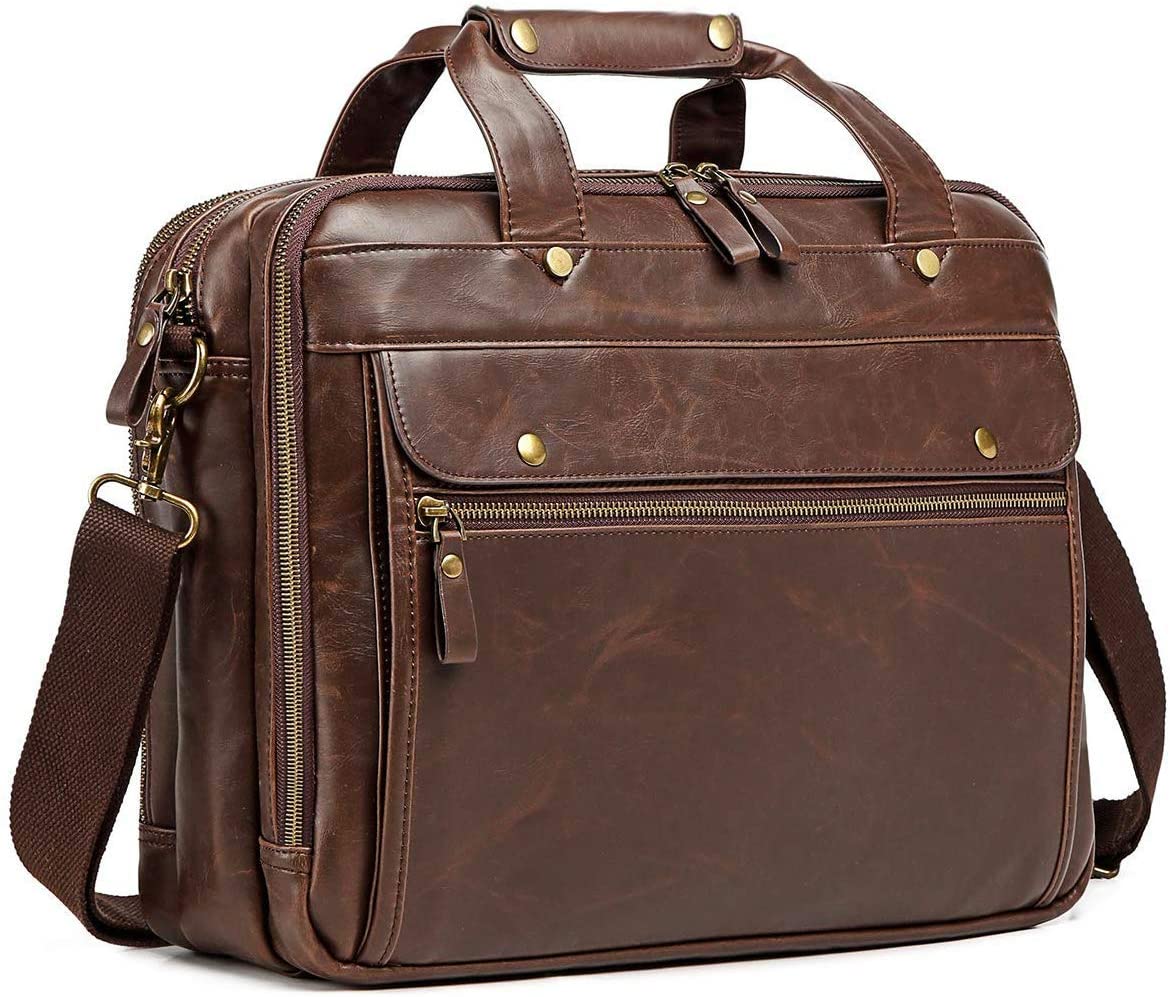 A modern remake of the good old briefcase, a leather laptop briefcase is designed to hold all the items that today's professional needs, only in a bag that's convenient and portable.
A good leather laptop briefcase will be able to carry all the items you need. Everything from several laptops, documents, files, folders, e-readers, tablets, pens, business cards, chargers, and so on. Though they come in various types, the very common ones will contain all your items, whether you're carrying stuff home from the office or going to spend a week on a business trip.
Most of these briefcases have been designed to hold bigger laptops and are used by big-shot business professionals.
Pro tip: check out briefcases with several compartments, zippers, and pockets. Chances are you'll be carrying plenty of items in your briefcase, and you want one with different compartments in order to have easy access to whatever items you may need. Find one that has a special compartment for a laptop and tablet, then other separate compartments to hold your documents, files, and chargers.
Though these bags tend to have a heavier build, many of them should have detachable heavy-duty shoulder straps. One with luggage straps to attach to rolling suitcases is also an advantage as it comes in very handy when you have to travel.
Leather Messenger Bag Briefcases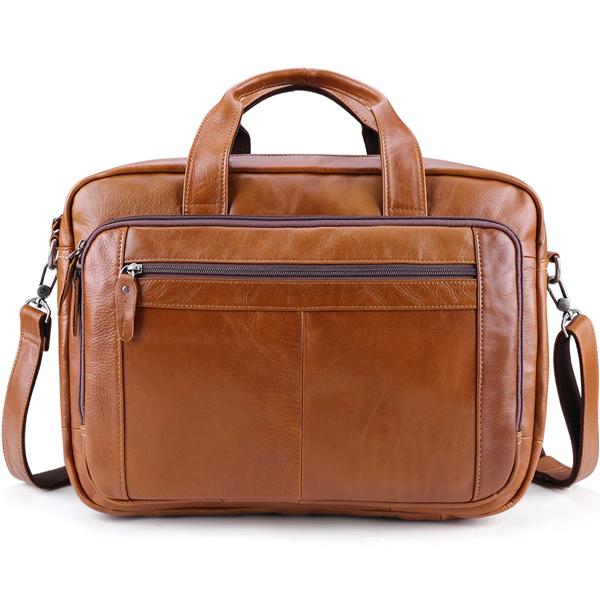 Do you want a more of a little business casual style? Leather messenger bag briefcases are a more casual way to display your classic style. They are still made to hold all your stuff and won't be out of place in a typical business setting. They are also appropriate for time out with friends and family and for weekend trips.
Leather messenger bag briefcases usually have several pockets on the outside and are made to keep all your accessories in compartments so that there's room for your clothes, laptops, chargers, and other devices.
Carefully consider whether a more professional carry such as a laptop briefcase or the best leather attaché cases for men is more of your style, or a more casual but refined leather messenger bag suits your personality better.
Check out the weight and dimensions to be sure it fits your laptop. Maybe also note any available return policies so you can confirm it fits all your items well.
And that's about it. Messenger bags, laptop briefcases, sleeves, and attachés. We hope that with the help of this guide, you're clear on what style you want and what is most suitable for your needs.
General tips for every type- make sure you take your laptop measurements and take special note of any specified weight, you may find real leather to be heavier than your expectations.
We suggest that you carefully consider what your use of a new leather briefcase will be. Go for something that's ideal for you.