As you likely will have known, purchasing designer brand bags can be somewhat costly and to your surprise, you've spent beyond what you expected. Goodbye to this month's salary.
The allure of a beautiful leather clutch or a very practical tote is true! So we've put up a summary of our best designer bags under 1000, all for you! We all know that every designer bag you buy is an asset so you have to be smart when doing that.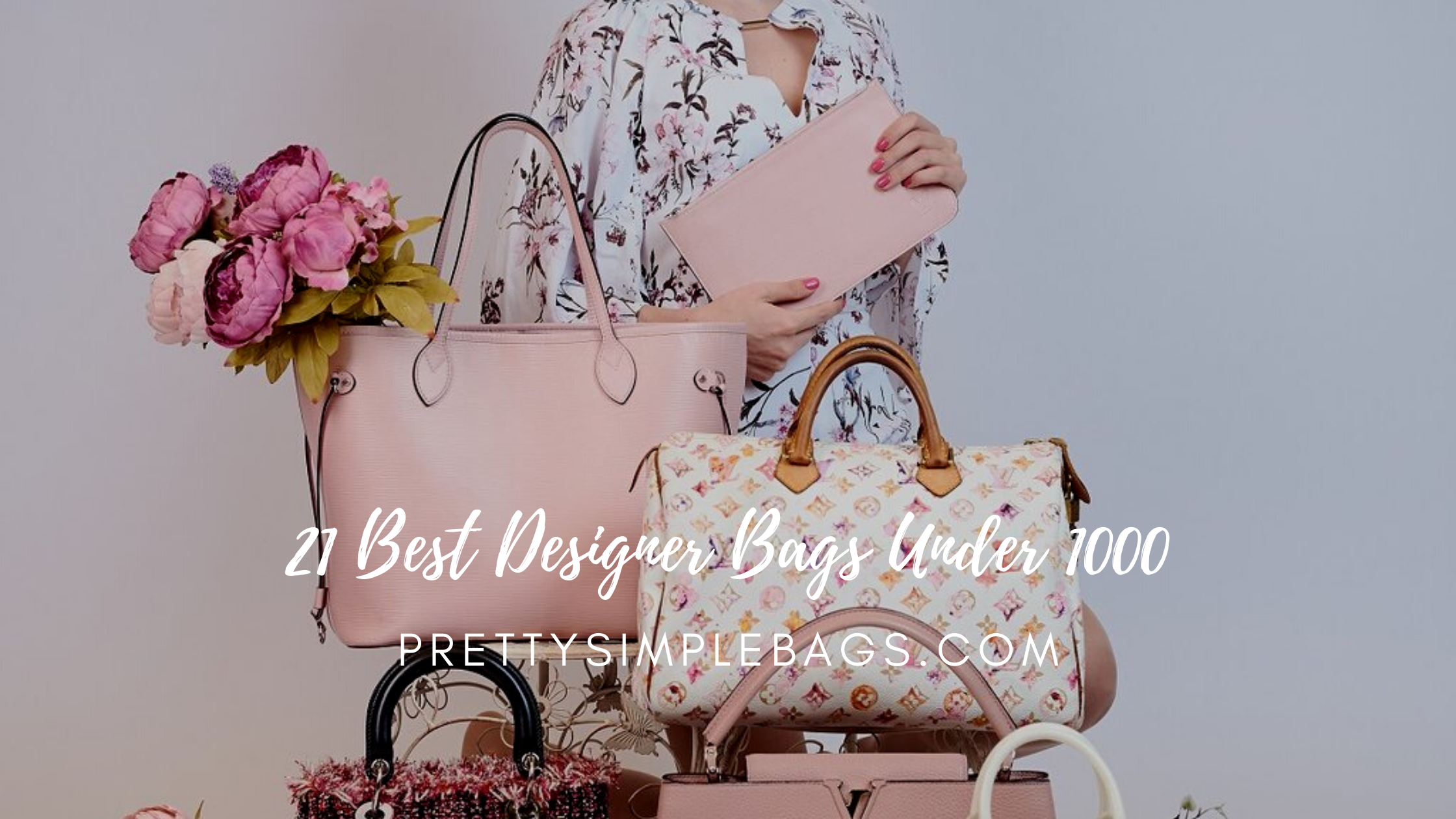 The choice of bags is perfect for people who want to buy designer handbag collections – you may choose to start from a small place and work up to more pricey bags as you go.
The Finest Designer Bags Brands Below 1000
Before we go into our list, we think we should let you know the kind of designer brands to watch out for that often have bags for sale at a cost below the $1,000 mark – particularly if you're procuring pre-loved:
Mulberry
Balenciaga
Stella McCartney
Gucci
Prada
Louboutin
Chloe
Alexander McQueen
Saint Laurent (also YSL)
Louis Vuitton
Most times, you may realize that bags below $1,000 are produced from canvas or other non-leather textiles – this is particularly true for bigger bag designs. Canvas bags remain very desirable and are highly durable if you want practical bags which you can wear often and would like to use for a long while.
1. The Toiletry Pouch from Louis Vuitton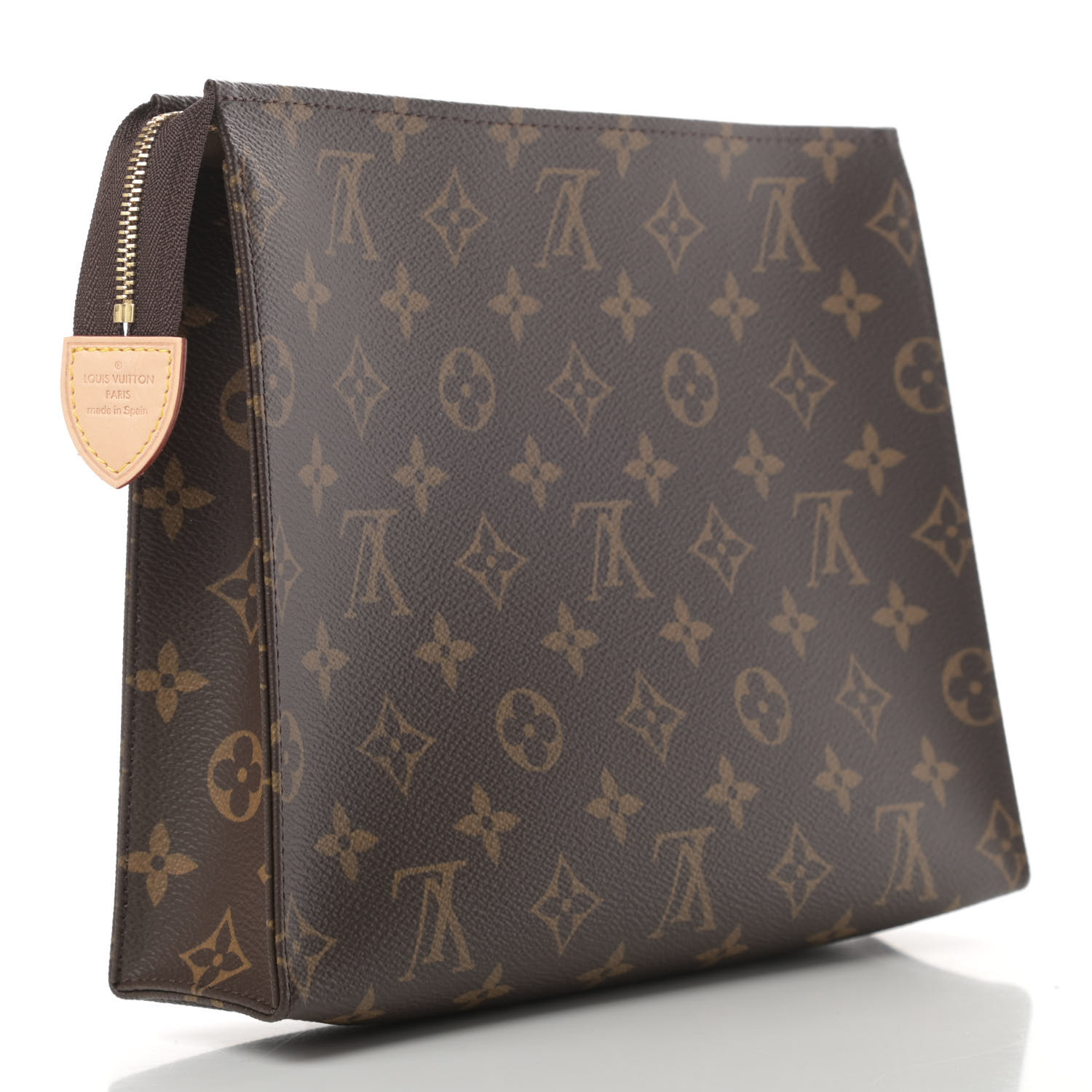 Even as it is being labeled as a purse for toiletries, the design is fit for a clutch bag! Otherwise, you can work with this conversion kit and make it a crossbody bag that can be worn conveniently. The size 26 of the Louis Vuitton Toiletry Pouch is the biggest of 3 (there are pouches in sizes 15 and 19), such that it is a brilliant size for the essentials during a night out or to go for small errands.
It is produced from Louis Vuitton's signature monogrammed canvas, the smaller but well-fashioned bag, which is a remarkable choice for people beginning their use of designer bag collections. The Toiletry Pouch 26 has a roomy interior, gusset edges, and a strong brass zip closing to keep your items safe.
2. Louis Vuitton Speedy Bag
Louis Vuitton's Speedy Bag is the ideal bag for daily use or short weekend trips. It is made from Damier Azur canvas with checkerboard patterns and is available in sizes 25, 30, and 35 (width of the bag in cm).
This particular LV design was created back in 1930 and was motivated by the demand for quick transit and travel items. This is how the name Speedy originated along with the influence of a plain, yet very practical bag for traveling! The LV Speedy Bag has a cowhide leather trim, an internal zip pocket, 2 strong rolled leather handles, and beautiful gold-color hardware. A timeless and undeniable profile!
3. The Blogger Bag by Saint Laurent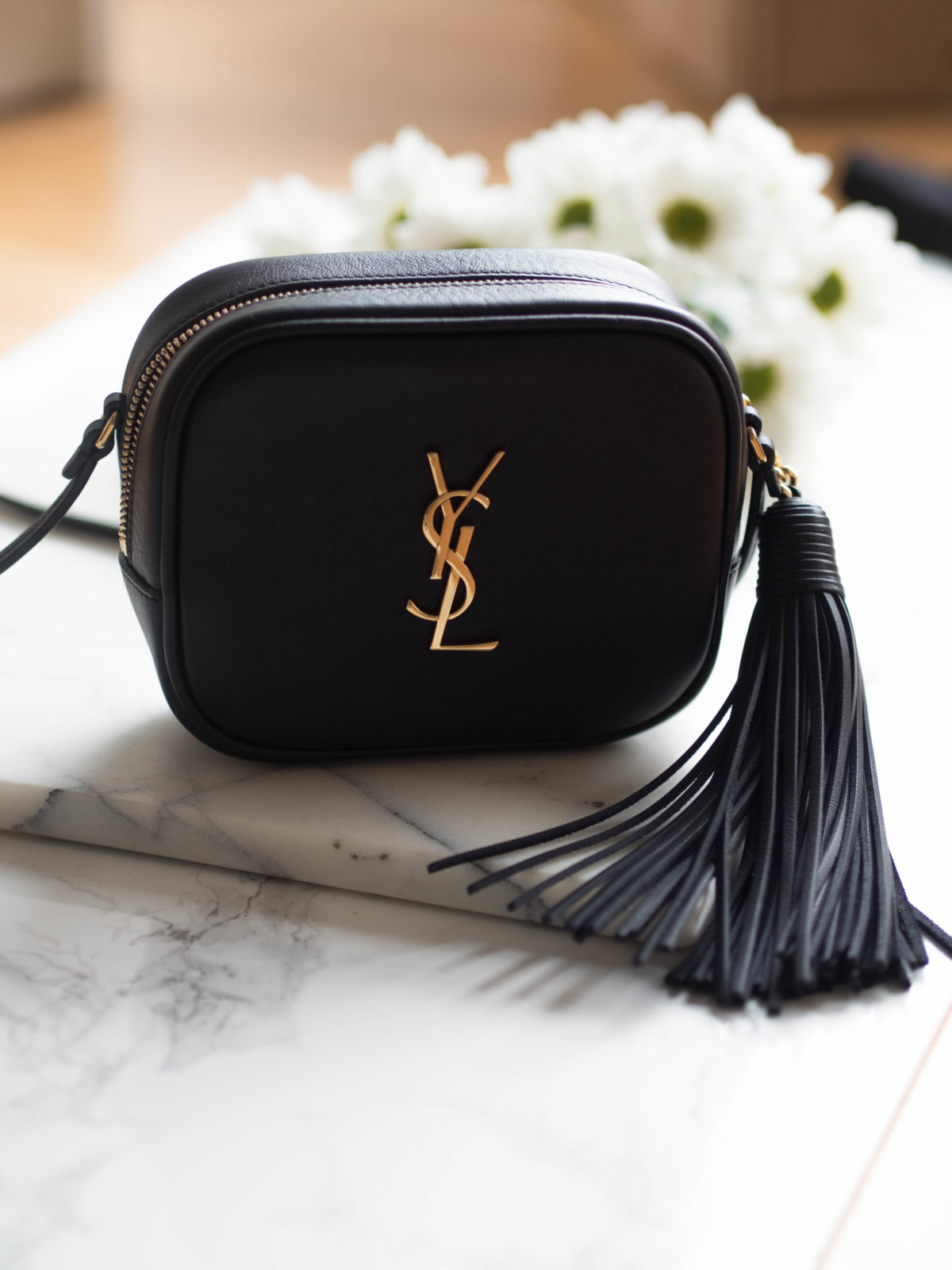 This small cutie made by Saint Laurent is the ideal small bag for times you just choose to travel without much load – the right option to take out for drinks or a meal. The leather bag features a long removable chain and leather strap that allows it to be adorned as a crossbody or shoulder bag and contains a zip closure over the upper part of the bag to protect your items from falling off.
The funny named "Blogger" bag is known to have been Hedi Slimane's style of making fun of fashion bloggers who were usually spotted wearing YSL emblazoned bags derived out of their more price-accessible pieces not used on fashion week venues. Truly, we adore the blogger bag and its fame still lives on today!
4. See by Chloe Hana Bag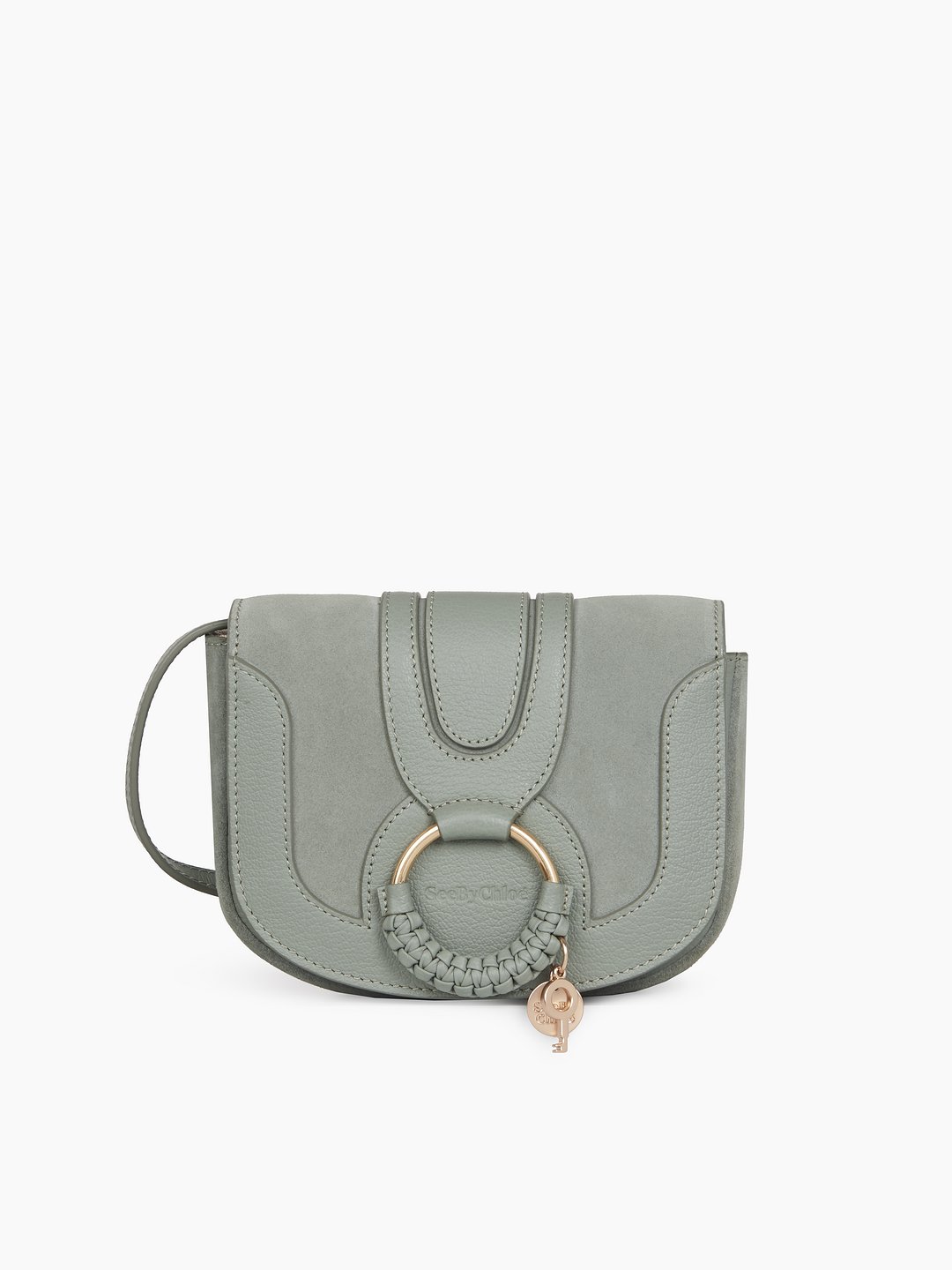 If you want a bag with a truly bohemian allure, this textured leather bag made by Chloe could be exactly your best fit. This is a crossbody bag ideal for daily wear having an accordion-shaped design with 2 compartments set apart due to a slim middle slip pocket – that helps to keep your gear in place.
You can wear this designer handbag as a crossbody, shoulder bag, or possibly as a clutch as the flexible strap is completely detachable. An iconic gold-tone metal ring sits at the rear of the bag and is adorned using woven leather trim as well as a key and disc pendant. The bag's light beige color keeps things neutral so it can be worn easily while the press stud closure provides a practical means of keeping everything safely inside.
5. Stella McCartney Falabella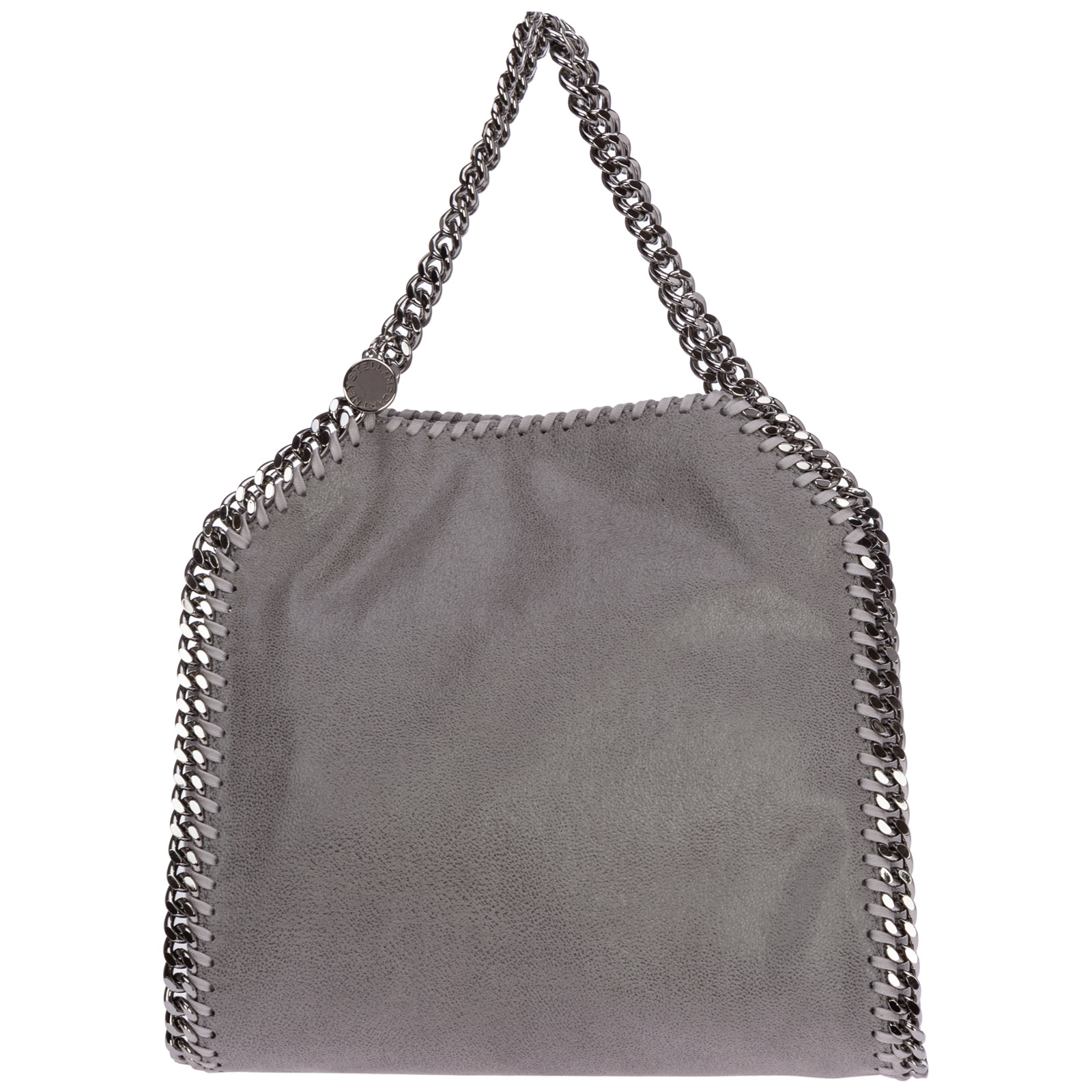 We would pardon you when you get a little tongue-tied when pronouncing the name of the new faux suede bag produced by Stella McCartney – the Falabella. Even though it's not yet available for sale at this time, this beautiful mini shoulder bag is the ideal evening bag when you just need a series of important items for your daily errands and will be well-suit to virtually any outfit.
The Falabella from Stella McCartney has a big silver curb chain strap that you can wear as a shoulder bag or push inside so it is used as a clutch. Everyone loves versatile bags! The comfy, rough faux suede fabric along with the recycled polyester lining all sit perfectly with the brand's ethos and the environmentally friendly position of this vegetarian brand. The slip pocket within and the Falabella's magnetic closing will hold your properties securely while ensuring that you and your outfit look well put together!
6. YSL Quilted Clutch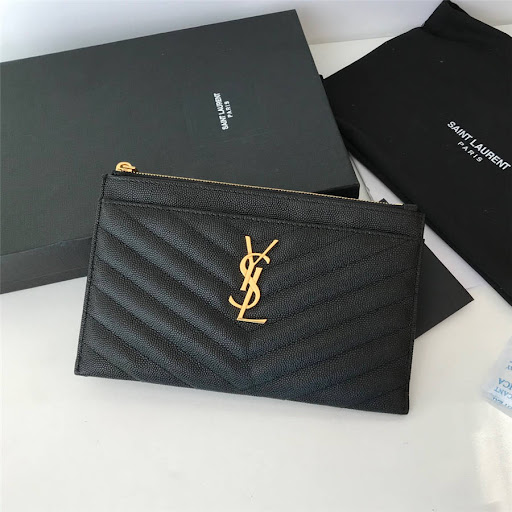 This crocheted leather clutch is a YSL brand! It began in 1961 and was designed by Cassandre, a graphic designer. This plain yet elegant bag is still popular as we speak because of its timeless and fashionable design. The YSL quilted clutch is the ideal evening bag and will bring ten up any outfit.
A leather wristlet is not just a beautiful complement to this pouch but it offers a reliable way to put on your clutch without mistakenly misplacing it while the flap closure protects all your belongings from falling off. Pretty gold hardware along with a YSL logo plaque contributes a little pop of detail to the elegant and very stylish clutch bag.
7. McQueen Skull Crossbody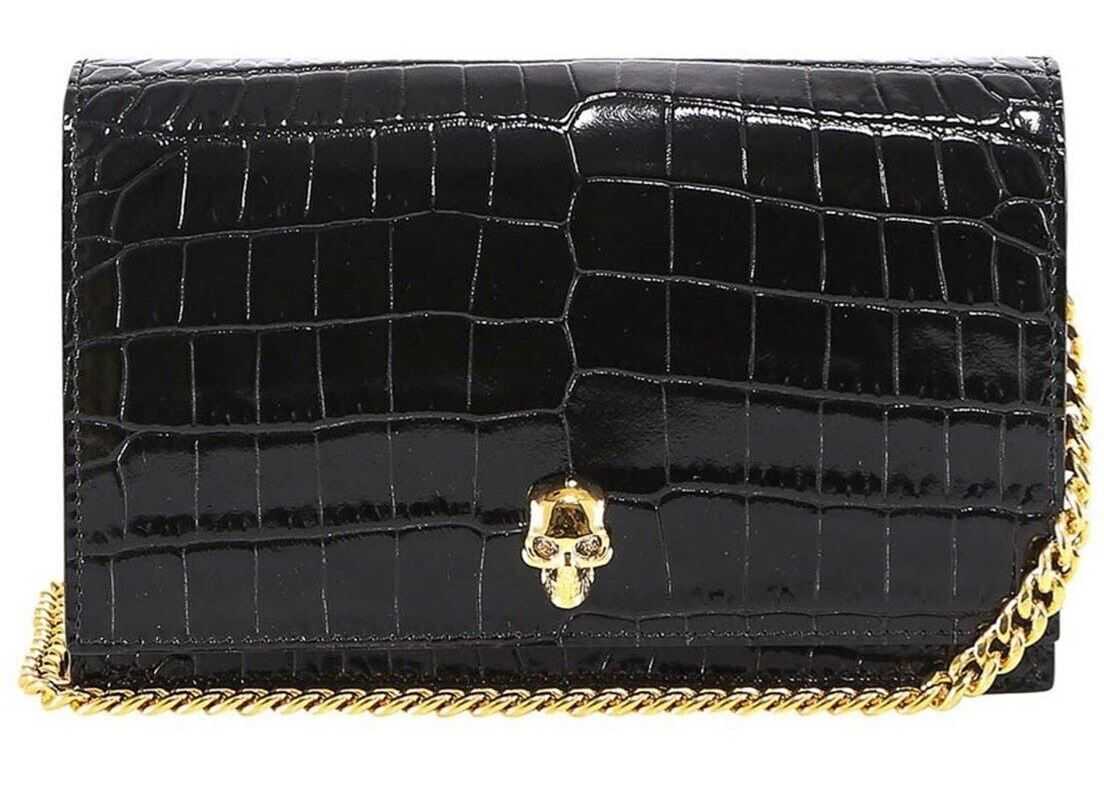 It won't be Alexander McQueen if not for that little amount of edge – the skull-attached, croc-effect leather bag is plain but makes a statement even at that. Real leather and fantastic gold is a combination made in heaven when we're talking about designer evening bags, thus this McQueen crossbody should meet your expectation!
The leather-lined bag is the perfect size to carry your night-out basics with a slot made particularly for your credit card – isn't that perfect?! It encloses only a magnetic fastening, the framed crossbody can be carried as a clutch too, by just tucking the chain strap inside the bag. Anyhow, you put on your McQueen, you will of course make a statement!
8. Saint Laurent Shopper Tote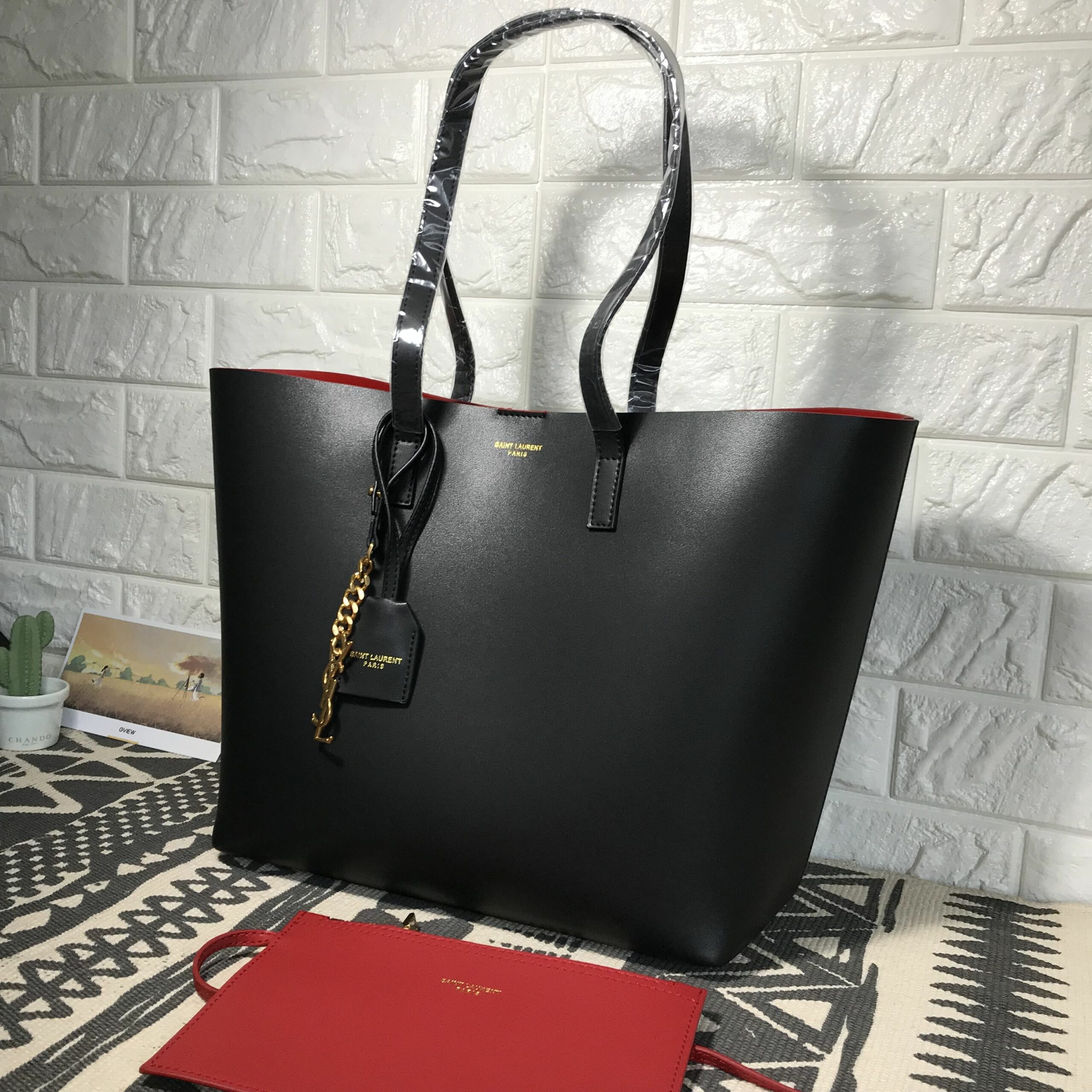 Buy 2 bags at the price of one (well, something of such… you receive a matching envelope pouch that fits) and you'll still have change out of your $1,000 budget! The shopping tote from Saint Laurent is the ideal everyday bag for people who aren't used to traveling without much load. This roomy, unstructured bag would be ideal to carry to work and the unpopular styling indicates that you can wear it with on any dress and its flat top straps are the right length to carry on the shoulder, in your hand, or inside the crook of your arm.
It is designed from pretty grained leather having a gold charm attachment, YSL leather, and fashioned with a tiny gold hot-stamped logo. The  Saint Laurent tote is probably among the very versatile designer bags under 1000 when you want to match it with outfits in your wardrobe.
9. Louis Vuitton Alma BB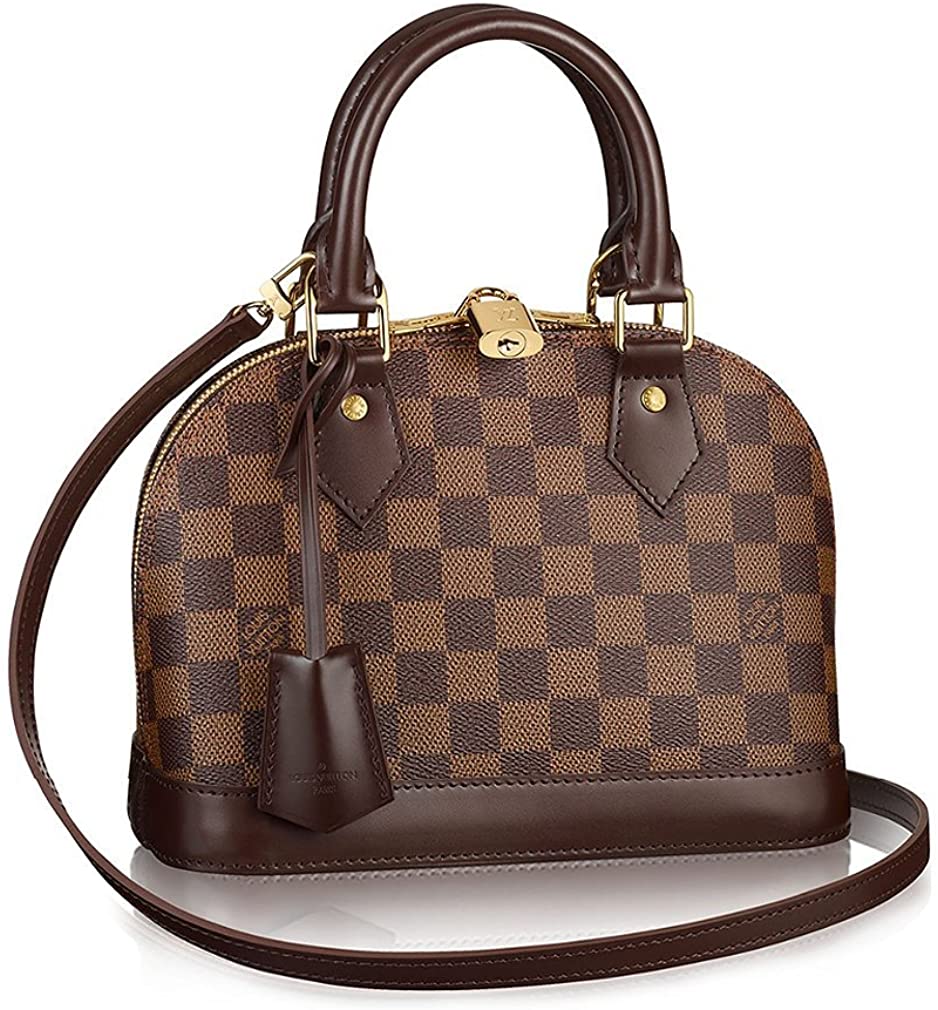 The Alma BB is another LV bag on this list. This beauty was first launched in 1934, the reason for the Art Deco inspirations in its design along with the practical and classic profile. Carried by both rolled leather handles or simply by adding the strap to make it hands-free, crossbody wear – the right size to shop or taking out to brunch along with friends.
The BB is the least size in the Alma category (other sizes are PM and MM), and the monogrammed canvas version is available at about less than a grand. The fantastic little bag has a brass padlock with keys, double zip closure, cowhide leather trim, a key bell, adorable Toron handles, and four protective metal bottom studs.
10. Prada Saffiano Crossbody Bag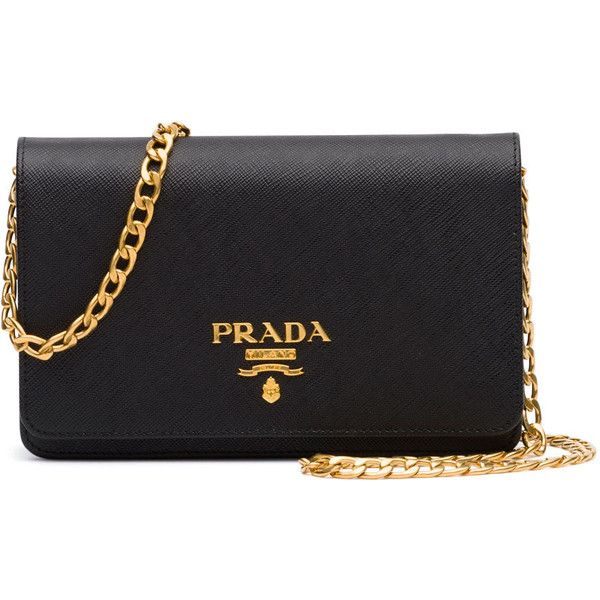 This beautiful Saffiano leather bag made by Prada is small but ideally formed and fits to be worn as an evening bag or little everyday bag. Because of its removable strap, this bag can work as a crossbody as well as a clutch and consists of slots for 3 credit cards and a pocket too for holding your keys.
The Prada Saffiano comes in a variety of colors for you to choose the hue that reflects your personality the most – maybe Sunny Yellow for a true statement pop, or pretty Bluette for a timeless-without-being-black appearance. Every color has splendid gold hardware & signature Prada lettering, so you can't mistake your designer bag to be a traditional leather crossbody.
11. Small Gucci Marmont Camera Bag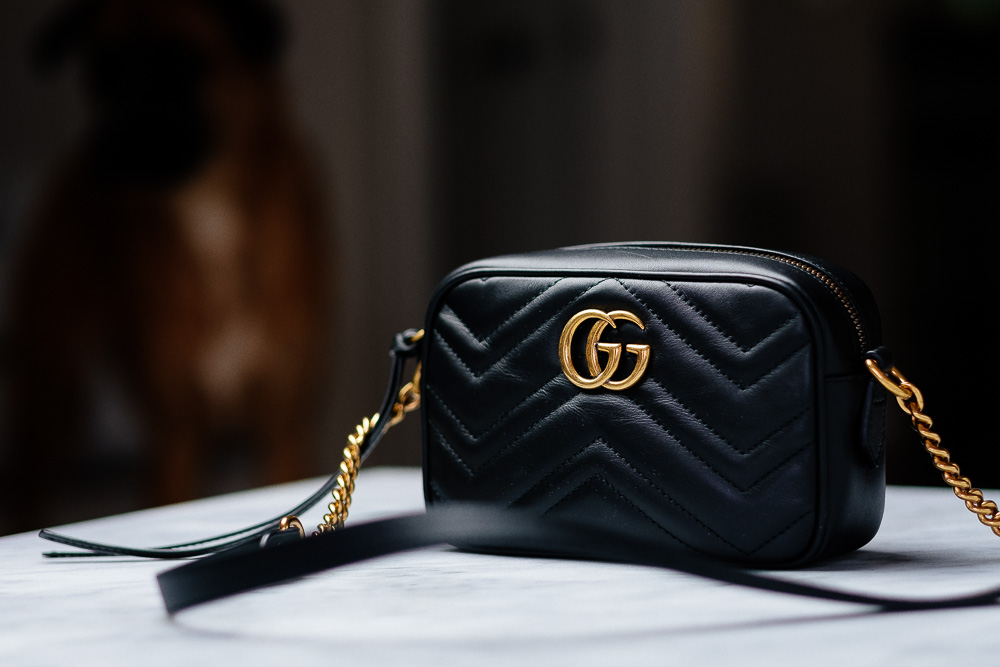 Designed in Italy with quilted leather. The bag is also elegant and practical – particularly in the beige-pink colorway. Even though it is small, the GG Marmont is ideal to take on errands and should take in your main items and keep them organized with the aid of the internal slip pocket.
Embellished with a vintage gold GG plaque, a leather strap, and a matching chain, this bag is classic and is a great first-buy for people who just started their designer bag collection. The little, clean camera-silhouette bag can be worn crossbody or across the shoulder and features a zipper closing for extra security.
12. The Ophidia Supreme Crossbody Mini from Gucci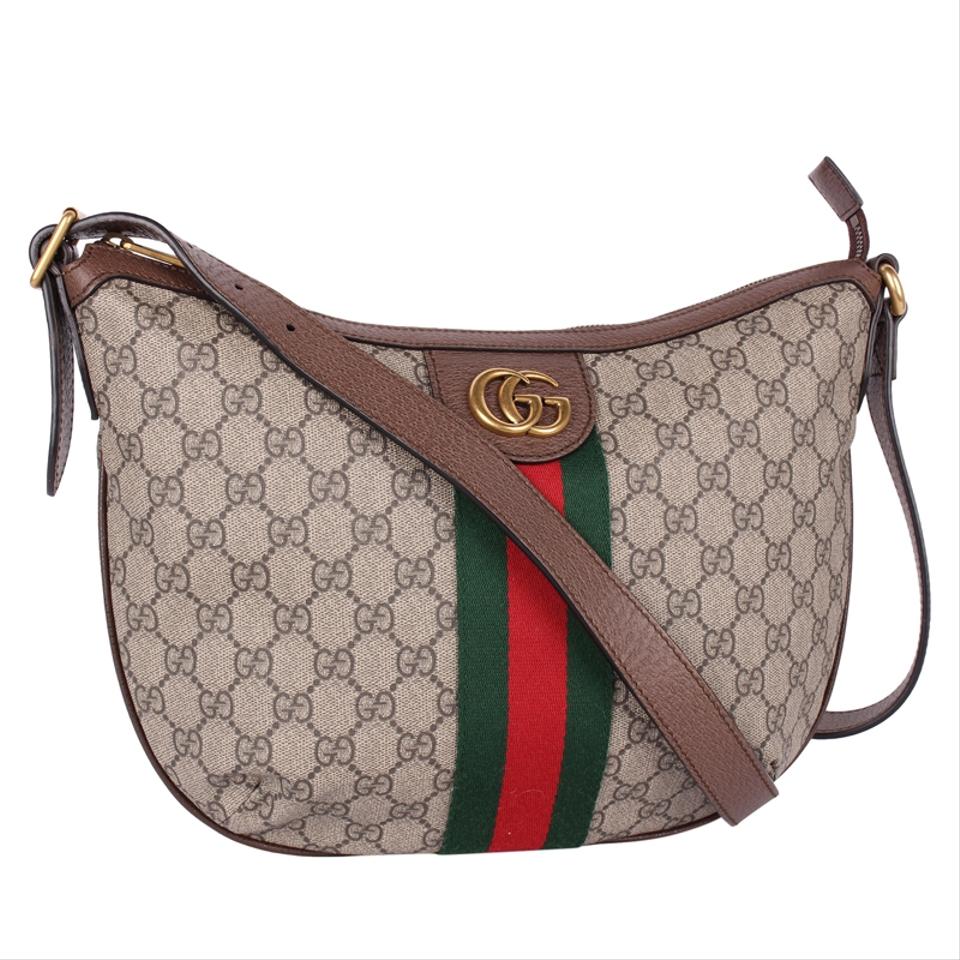 The Ophidia Supreme Mini is one of the entries from Gucci. The bag might not look as multipurpose as GG Marmont, but it combines a host of features when it relates to portraying Gucci's style. The GG printed canvas as well as the red and green Web stripes are the most evident features of its design. The mini bag is the perfect size to go shopping with or to take to the local sounds and sights and sounds of your newest holiday destination.
The Ophidia Mini has a flexible strap that allows it to be worn crossbody or like a shoulder bag with a front zip pocket giving it extra space to put your items. Its brown leather trim with sig GG Supreme canvas is well set off using gold-tone metal hardware along with the very important GG plaque.
13. Gucci Supreme Canvas Tote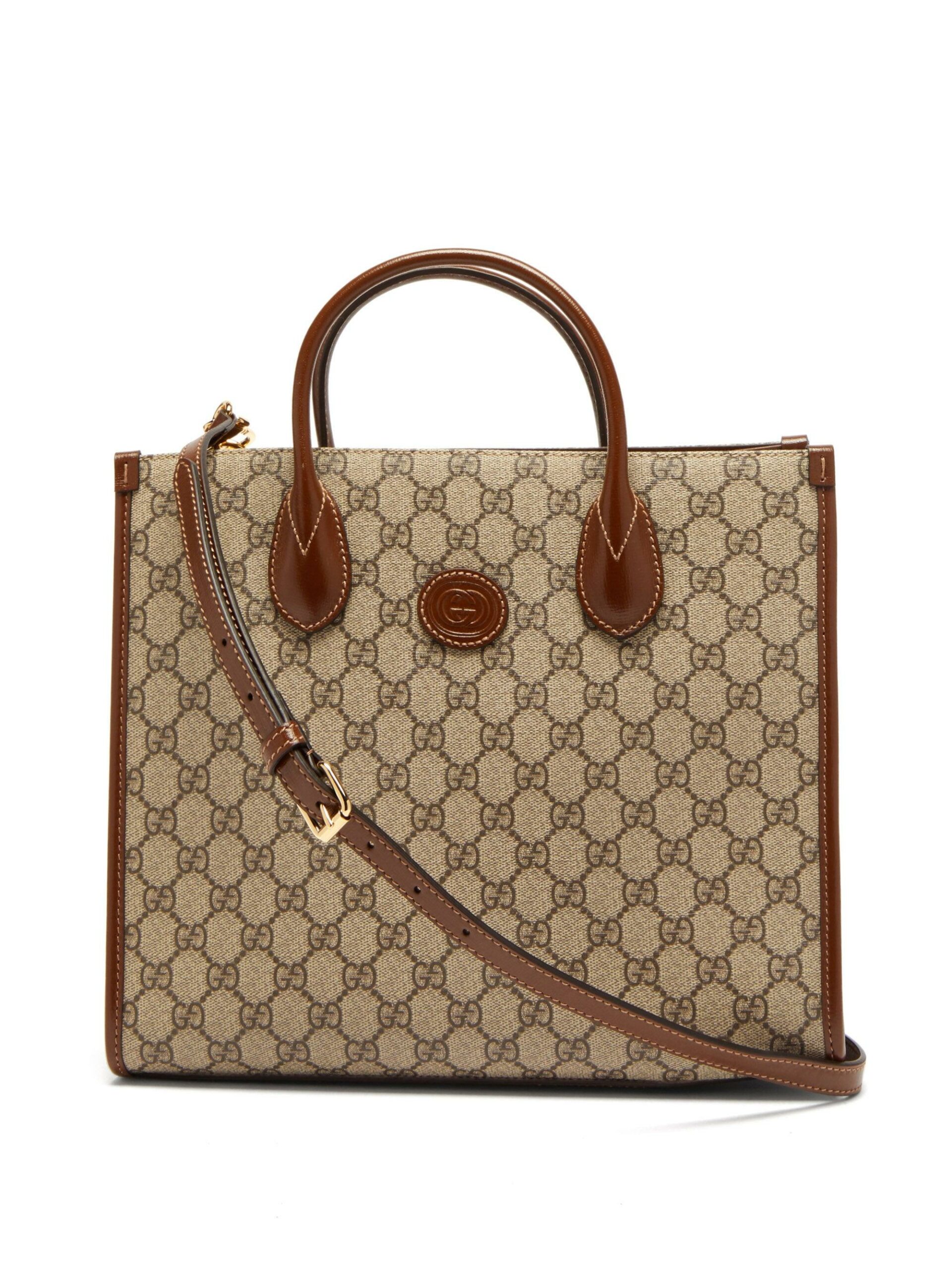 If you adore how the Ophidia Mini Supreme looks but prefer to convey a bit more with you and maybe get a designer bag under 1000 you can carry to work, then Gucci's monogrammed Supreme Canvas tote is your best bet. The medium-sized, very resourceful shoulder bag has a similar red and green Web stripe in addition to the signature GG canvas and extended handles so it can be worn easily.
For sure, a Gucci Ophidia bag will not sit well without an amount of gold hardware, which is the very iconic double G logo. There is a zipped pocket within the tote that offers added security organization and you'll find a central magnetic fastening that will ensure your bag stays closed.
14. Saint Laurent Rive Gauche Tote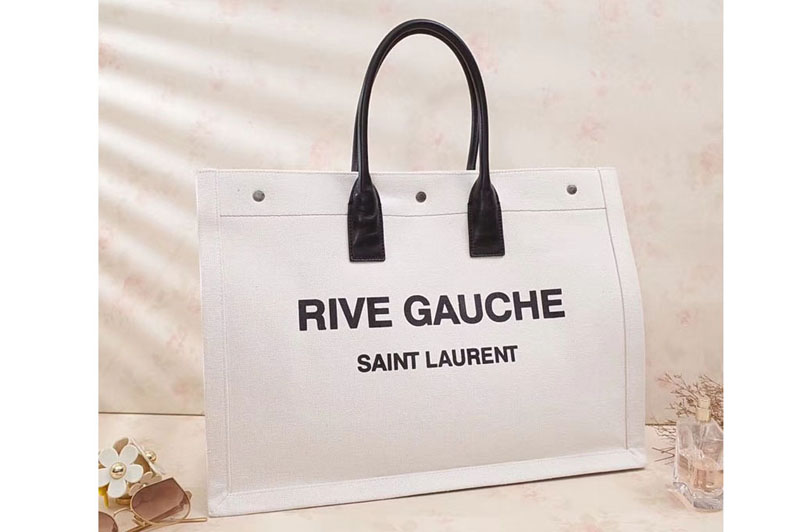 This designer bag is for people who want more space for their important items – the Saint Laurent Tote is the ideal everyday bag, and perfect for taking to work. Printed on it are the words "Rive Gauche", the bag gives salutation to the owner's first-ever boutique address.
It is produced from top linen canvas fabric. It is a strong boxy-shaped bag comprising leather handles, three silver snap closures, and an inner zipped pocket that guarantese your items remain safe inside. This is a functionality we cherish of this tote as several others have big gaps even when fastened.
15. Balmain B-Army Crossbody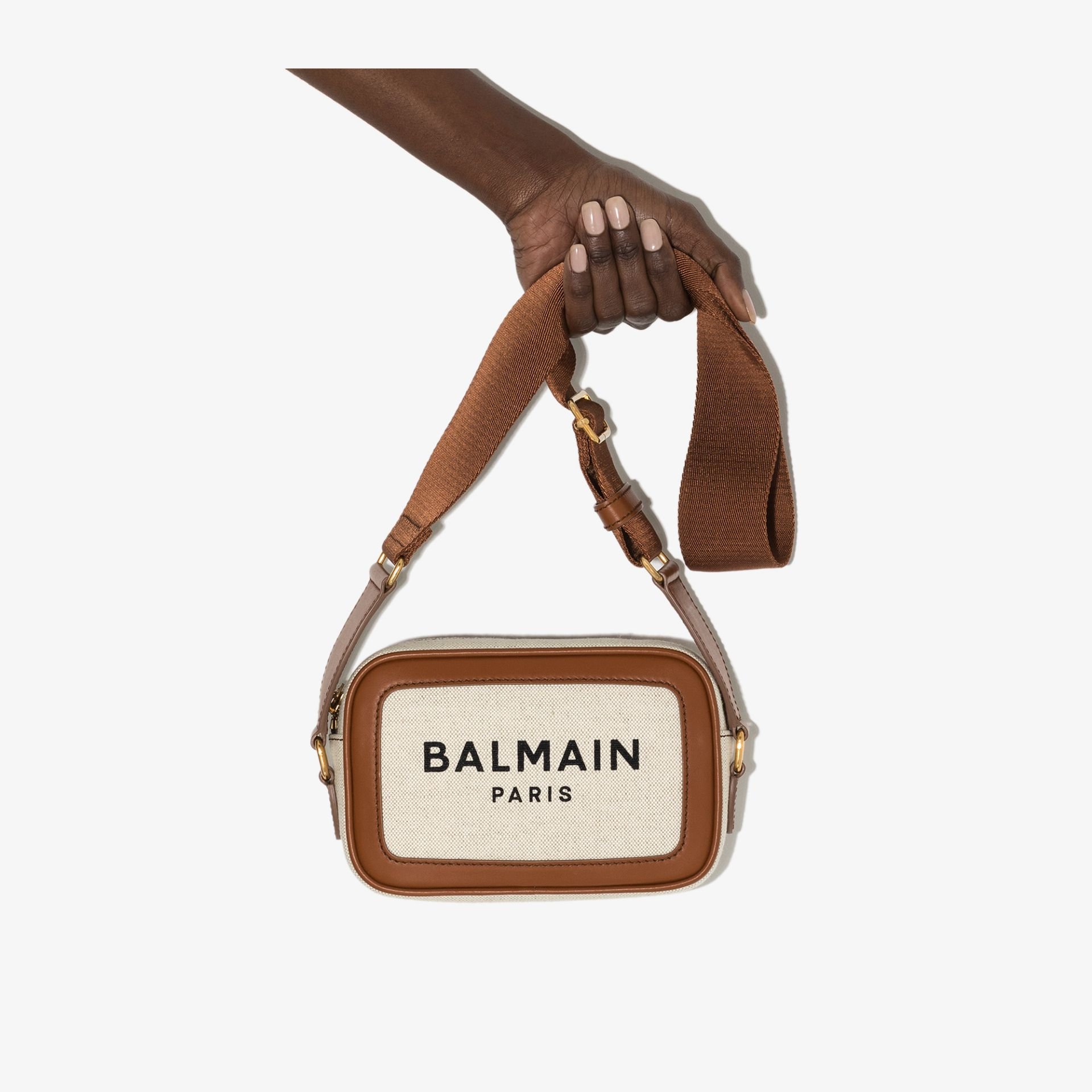 If you value versatility as a criterion, then Balmain's B-Army Small Crossbody bag is the right option for you. The flexible strap enables the bag to be worn crossbody or across your shoulder. The plain color palette has a tan leather trim which will enhance any wardrobe style.
16. YSL LouLou Toy Bag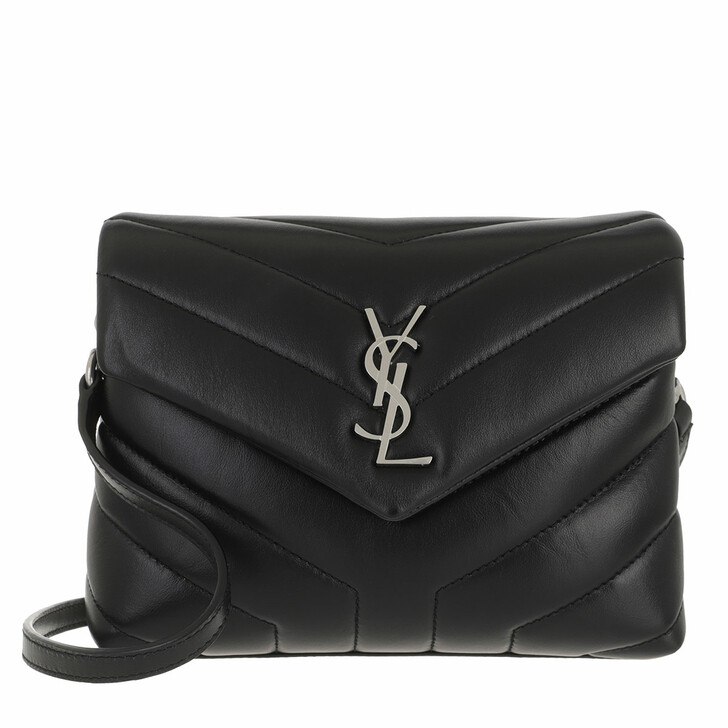 This YSL handbag is truly on the edge of $1,000 but we couldn't remove it from the list because it is a very cool small bag that is ideal for almost any outing. The straight black quilted leather makes everything simple so it can be matched with your outfit night or day.
The elegant chevron quilting is worn with a shiny black iconic YSL plaque – a statement and is not OTT! Internally, you'll find a zipped & slip pocket that will hold all your items safe, clean, and neatly. All you need do is pop shut using the magnetic fastening and that's all, either you put it on across the shoulder, crossbody, or clutch style.
17. Gucci Soho Disco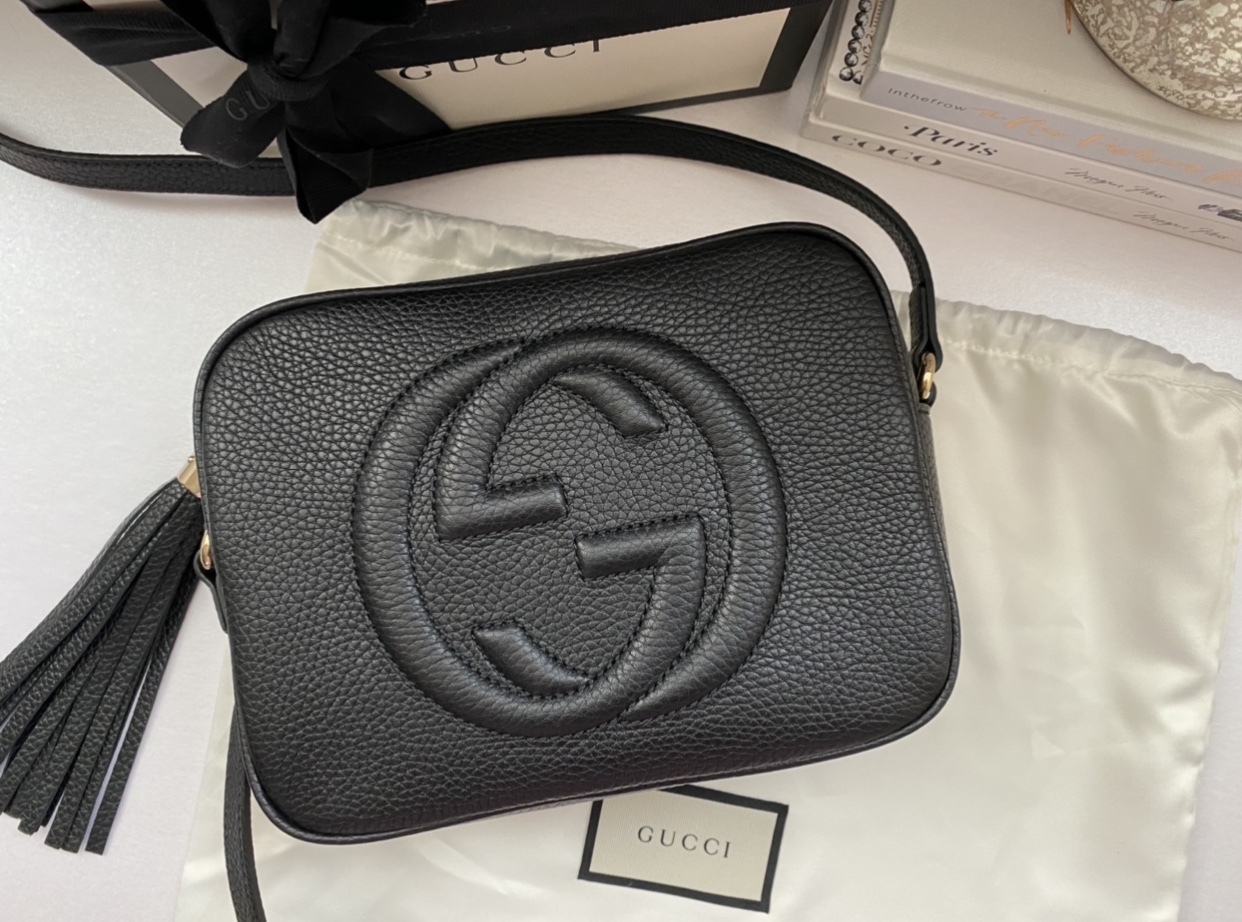 If you want a deep, brilliant, timeless, all-around designer bag, then Gucci's Soho Disco is a brilliant option. This grained leather crossbody (or shoulder), and GG embroidered bag is ideal for virtually everything you may need from a bag and will be useful anywhere you take it – for shopping, island hopping, night out… the world is yours!
The Gucci Soho GG small has a quilted GG motif, flexible leather strap, and irregular coordinating leather tassel zip area making a very distinct but ultra-versatile design that does appear fabulous after every season.
18. Louboutin Small Cabas Tote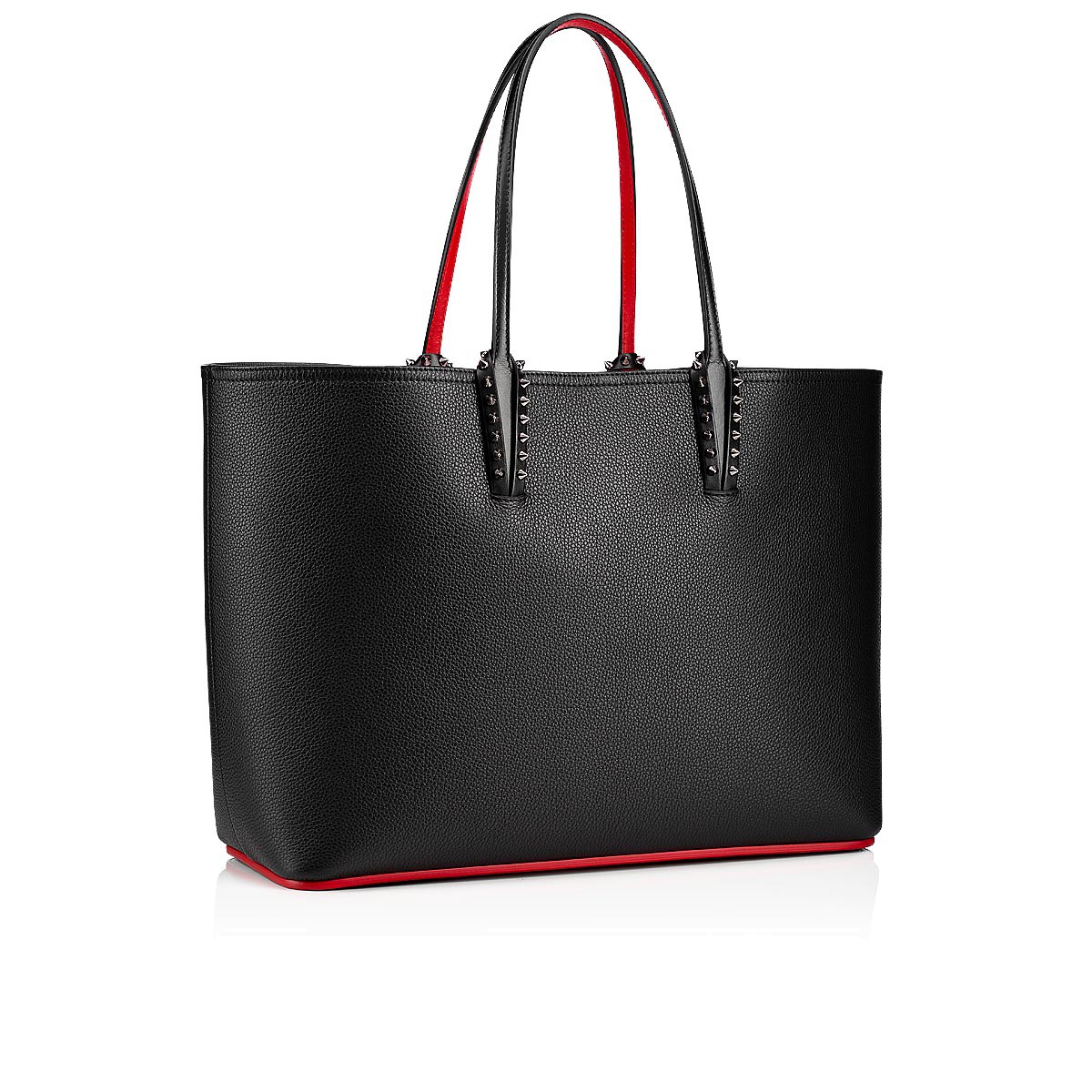 If a large part of your designer budget has been spent on some pretty Louboutin shoes and you need a designer bag selling below $1,000, why not go for the Small CabasTote from Louboutin? This fantastic black leather Cabata bag is different from the practical tote having statement studded loops gracing the lower part of the handles. Very roomy for everyday use and a remarkable option for people who want to add an edgy feel to their designer handbags.
Definitely, the signature Louboutin red features prominently in this tote and can simply be seen by looking at the lower part of the straps, plus the whole of the lining is red leather as well. A removable shoulder strap indicates you can decide if you want to wear the Cabata tote on the crook of the arm or across your shoulder.
19. Prada Nylon Tote Bag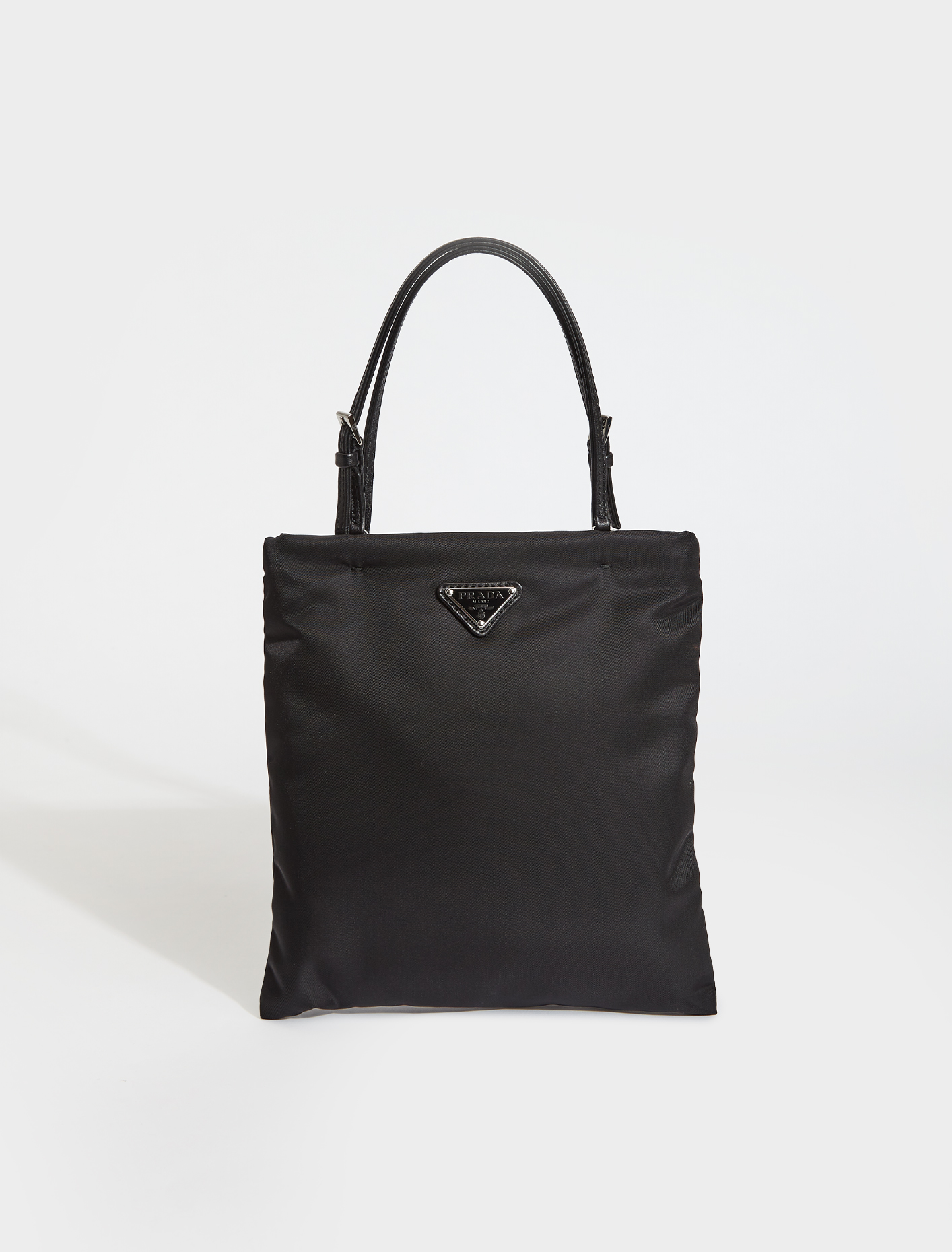 The Nylon tote bag made by Prada can be worn with a lot of dresses and is ideal for daily wear. It is a bit more casual when compared to some of the other bags on this list, however, the archival Prada logo truly gives a nice touch to what we can describe as a plain black tote. You won't receive much balance from your $1,000 investment, but you will buy a bag you will use for many years down the line.
Roomy and safe, this medium-sized bag with a zipper-top is perfect for people who are always traveling with the bonus of zipped & slip pockets inside for more organization. Flat handles made from leather handles are why this tote can be worn easily in the crook of the arm, across the shoulder, or in your hand.
20. YSL Lou Camera Bag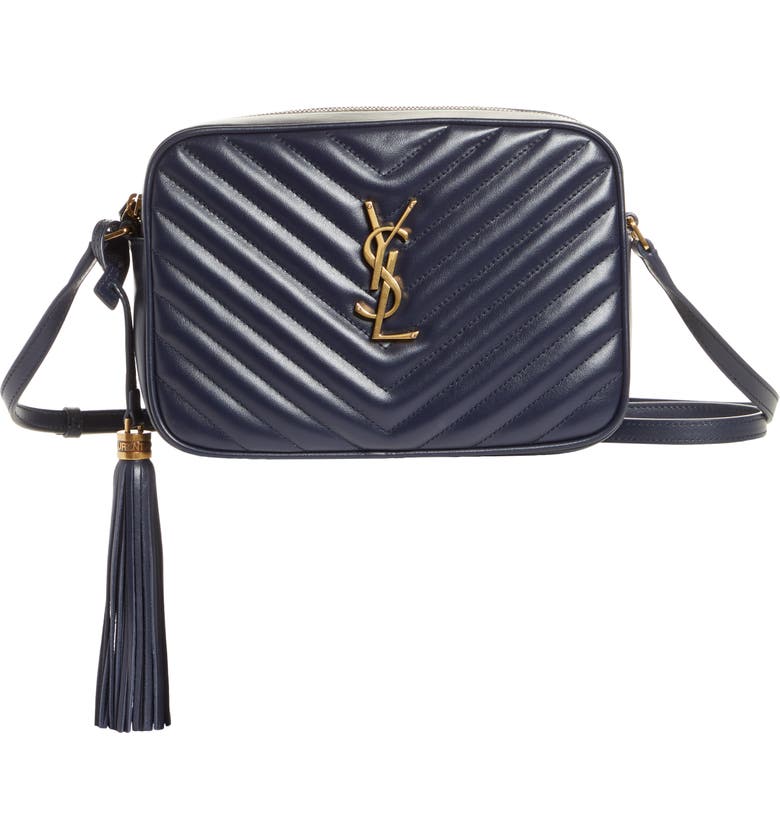 The ideal bag for shopping, running errands, or simply an everyday bag for people who travel light. The Lou Camera bag from YSL is a pretty chevron-quilted suede bag that can as well be adorned crossbody to give a different look and also offer better security!
A zipper closure bag with no pockets within, the Lou Camera bag is small enough to hold every item firmly. We adore the adjustable leather tassel that gives a touch of bohemian to this timeless rectangular bag and, definitely, the classic 1961 YSL logo plaque with a colorful vintage gold coloring.
21. Mulberry Bayswater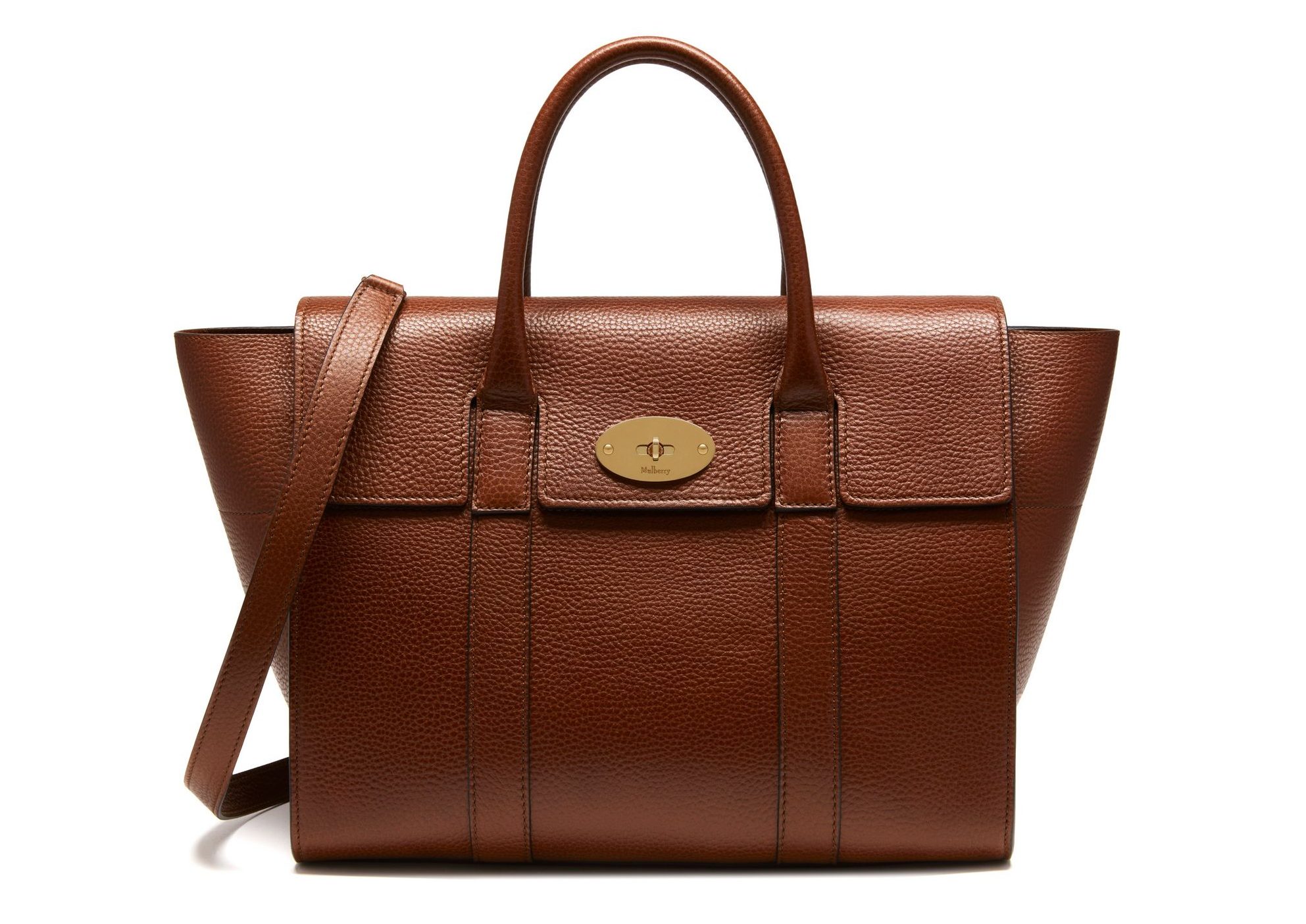 Elegant, timeless, and very practical, the Mulberry Bayswater is a perfect everyday item or work bag. There is a lot of space inside this microfibre-lined handbag where you can put in all you need and maybe even more – particularly when you work on the sides of the bag to provide more space. The Bayswater comes in a variety of neutral leather colors, ideal to wear with any outfit (we can't blame you if you want one in all the colors).
The Bayswater has brass hardware like a signature postman's lock as well as a Mulberry logo charm. Your money and keys are safe within the internal zipped pocket and by using the extra slip pockets to hold those items you want to have at your disposal. Properly structured leather handles mean you can adorn this bag in the crook of your arm, across your shoulder, or convey it with your hand.