Being one of the world's top luxury brands with the most famous monogram patterns, Louis Vuitton bags are iconic and more than $10 billion is generated by the global brand every year. Their handbags are generally priced around the thousands, but a number of limited and special edition models can be sold for the tens and even as high as hundreds of thousands of dollars. We give you the priciest Louis Vuitton bags and discuss the reasons for the huge price tags they command.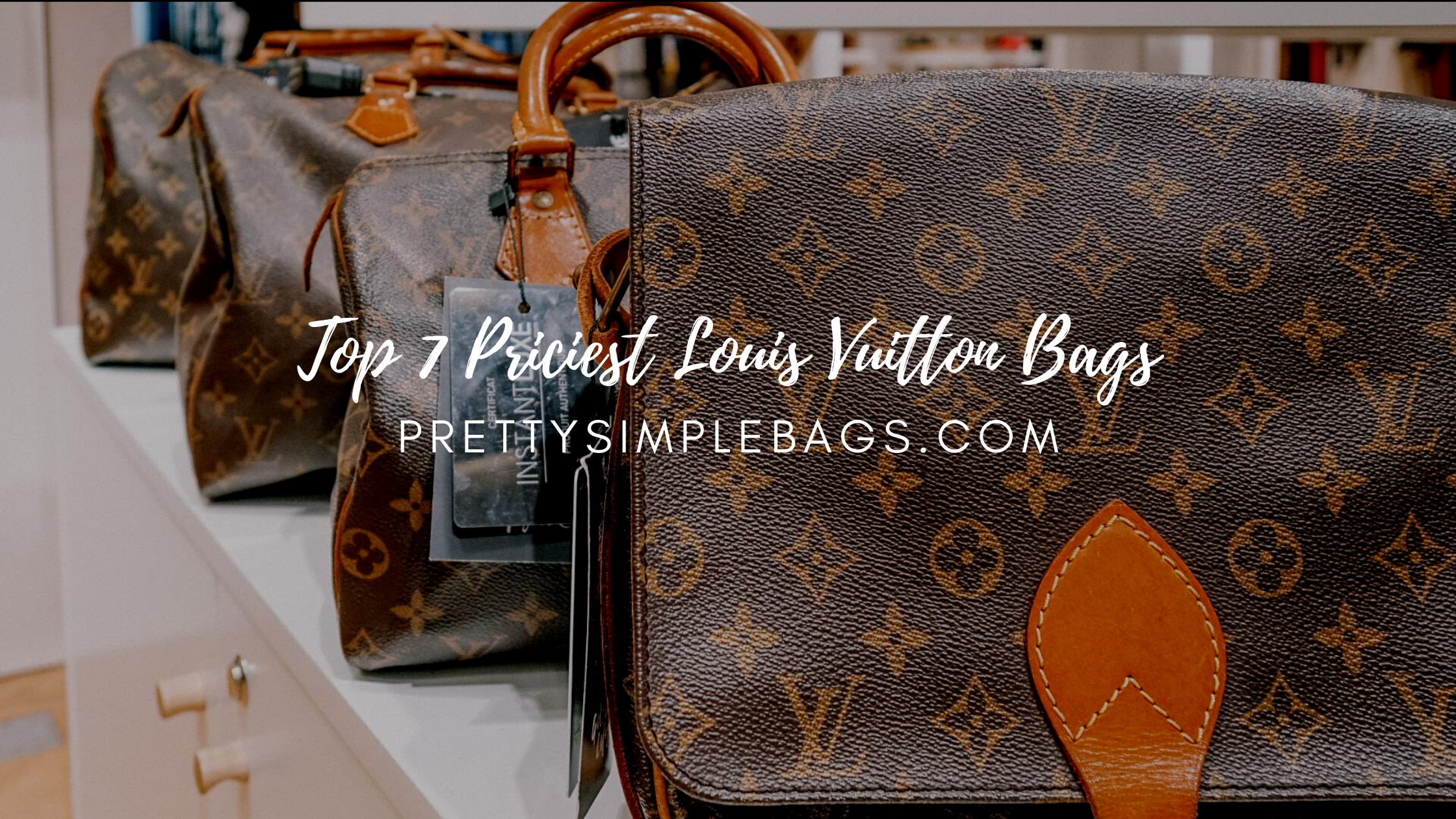 The company was established in 1854, and its original scope was luggage.
WHAT ARE THE 7 MOST COSTLY LOUIS VUITTON BAGS?
Airplane Travel Bag – $39,900
The $45,000 Tribute Patchwork Bag
The $54,500 Crocodile Lady Bag PM
The $55,500 Crocodile Skin City Steamer Bag
Coquille d'Oeuf Minaudiere – $101,000
The $133,430 Kusama Pumpkin Minaudiere Jewel
Urban Satchel at $150,000
1. AIRPLANE TRAVEL BAG – $39,900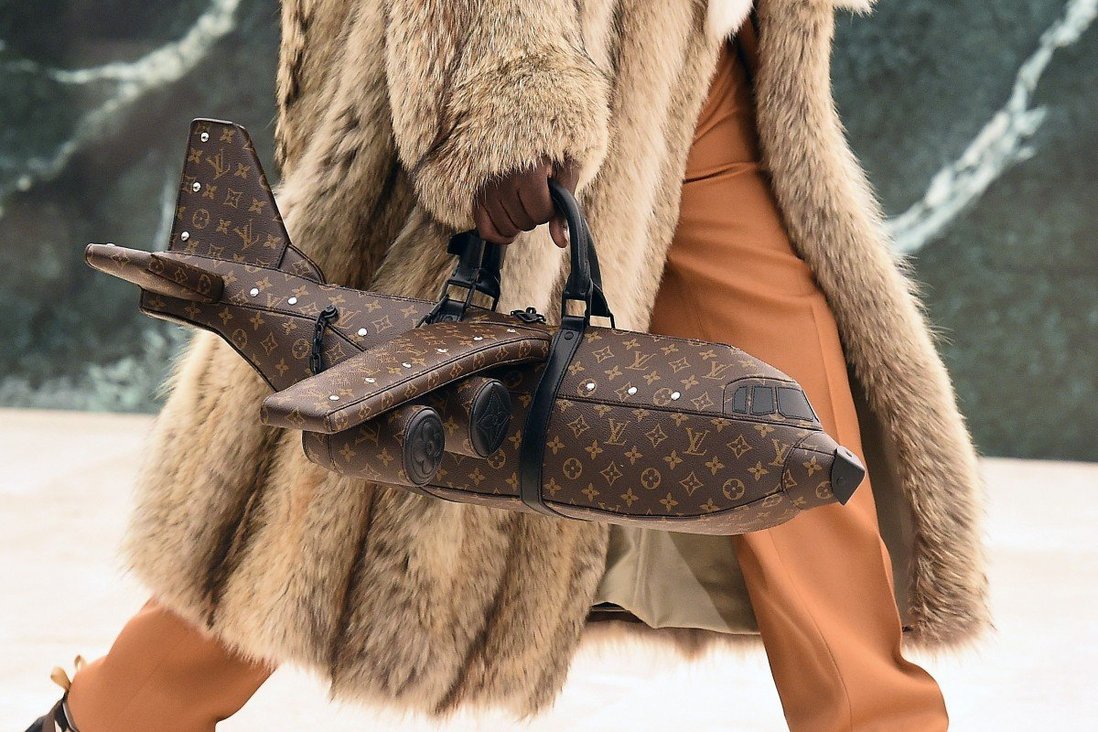 First on the list of the priciest handbags from Louis Vuitton is the Airplane Travel Bag that debuted recently in the Fall/Winter collection of 2021. A creation of Virgil Abloh, the bag is a literal airplane shape made out of the classic Louis Vuitton monogram. Many social media users have talked about how buying this bag is more expensive than an actual airplane.
Though the bag is yet to be released, we are looking out to see if any famous person will be spotted carrying this bag soon!
2. TRIBUTE PATCHWORK BAG – $45,500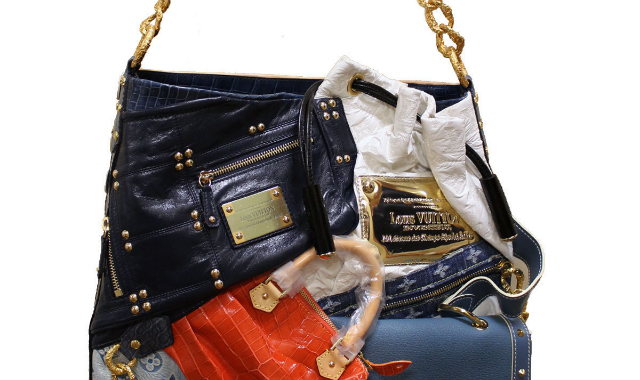 Created by Marc Jacobs and released in 2007, the Tribute Patchwork bag is the first bag on this list to be available for sale.
During that time, Marc Jacobs, who was Creative Director, was bringing new inspiration to the brand. His idea for this bag involved bringing fifteen famous Louis Vuitton bags together to form one… literally. True to patchwork design, this bag was created by cutting up fifteen bags and sewing them together, producing a curious combination of buckles, zippers, and handles.
It was named one of the most 'hideous' bags by critics, but Beyonce, Rihanna, and other style icons clamored to buy one. Only 24 pieces of this bag exist, and its current value is higher than what it was worth 14 years ago.
3. CROCODILE LADY BAG PM – $54,500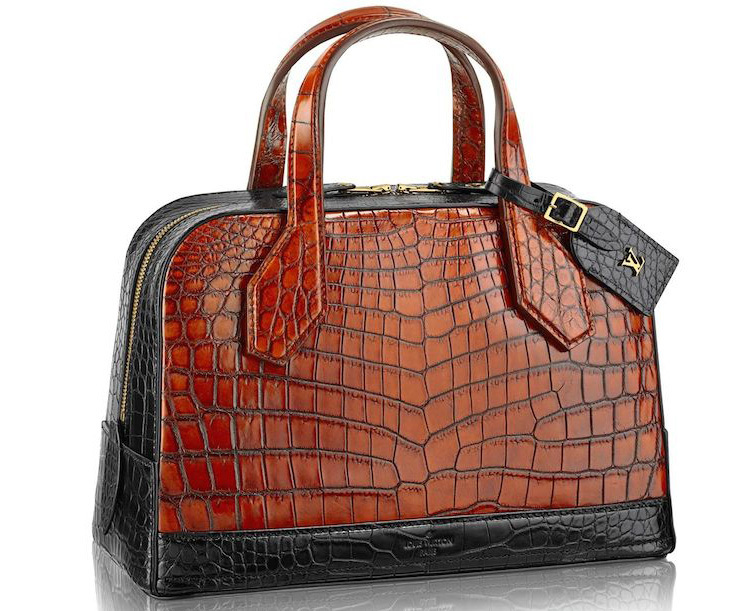 This bag can be compared to an everyday bag in terms of appearance, however, it is worth more than an average car!
The huge price tag of the bag is due to the material. Covered completely with beautiful crocodile leather, it was the most costly bag in its category in 2014 when it debuted. The bag was in high demand even though the branding on it is subtle. With such limited availability, it would be an ultimate find in the resale market.
4. CROCODILE SKIN CITY STEAMER – $55,500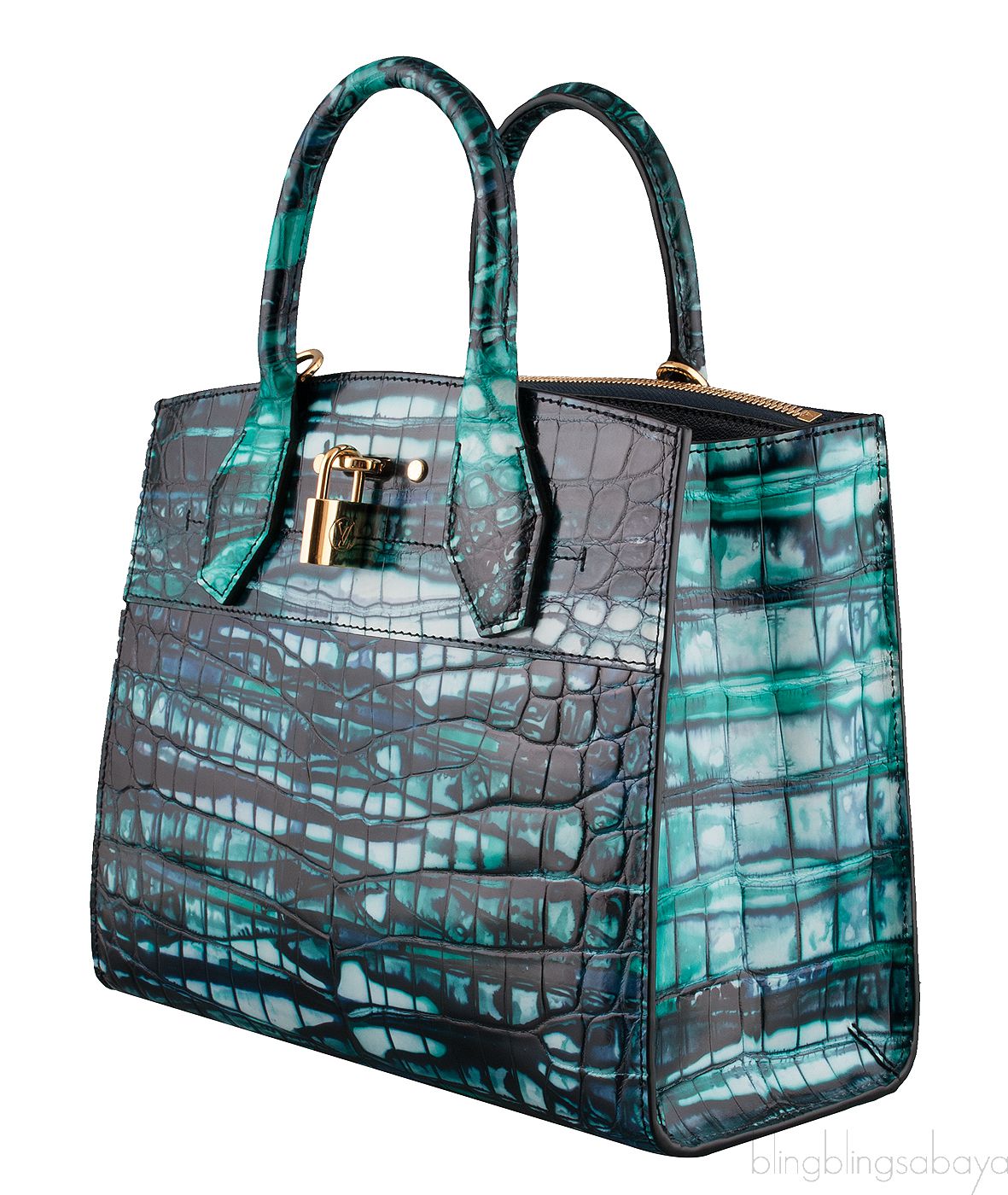 This incredible nude-colored crocodile skin beauty was released as a major upgrade to the classic bag style. Only a handful of lucky fashion insiders and celebrities got access to it. Fortunately, production of this bag style is still on, so you can purchase one for yourself in any print or color for less than $5,000, which suddenly sounds like a fair price, unlike $55,000!
5. The $101,000 LV COQUILLE D'OEUF MINAUDIERE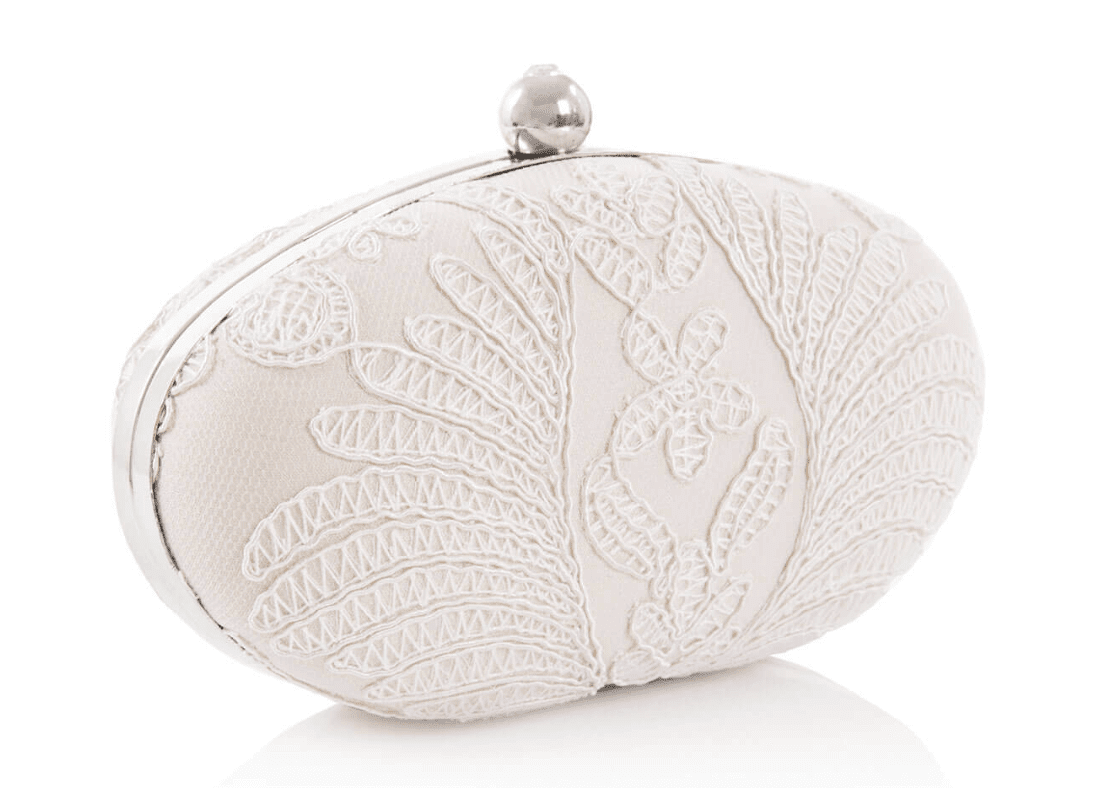 Don't let the small size of this bag fool you because it has a heavy price tag reaching up to six figures.
It is both a clutch and a work of art as more than 600 hours were spent assembling it and it consists of more than 1200 pieces of eggshells, which were assembled expertly to make this unique bag. It is not an exclusive item but this bag is a rare find because of the hours spent making it, even as its 10th anniversary of release will be coming up next year.
6. The $133,430 KUSAMA PUMPKIN MINAUDIERE JEWEL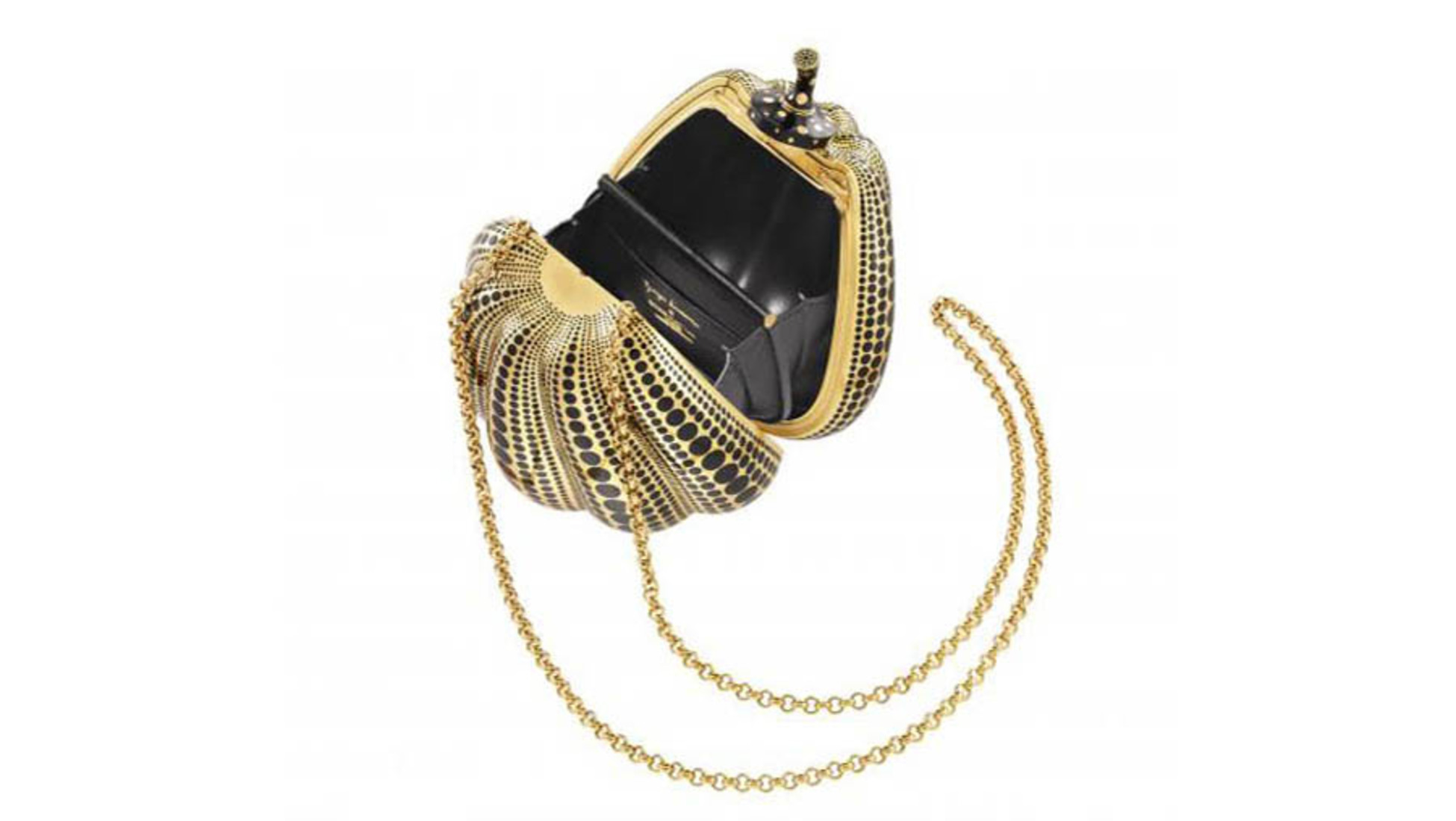 When fashion and art come together, the result is a purse such as the Pumpkin Minaudiere. This bag is the product of an exclusive partnership with Yayoi Kusama and is more than a mere bag because of the Kusama trademark. The stylish evening bags from the 1930s are the inspiration for this refreshingly unique Louis Vuitton bag.
Only five of these bags exist, making it the collector's ultimate find made of black resin, pure gold, and some of the finest metals in the world. It has been called the 'holy grail' of Louis Vuitton purses by many critics and we are not surprised why!
7. URBAN SATCHEL – $150,000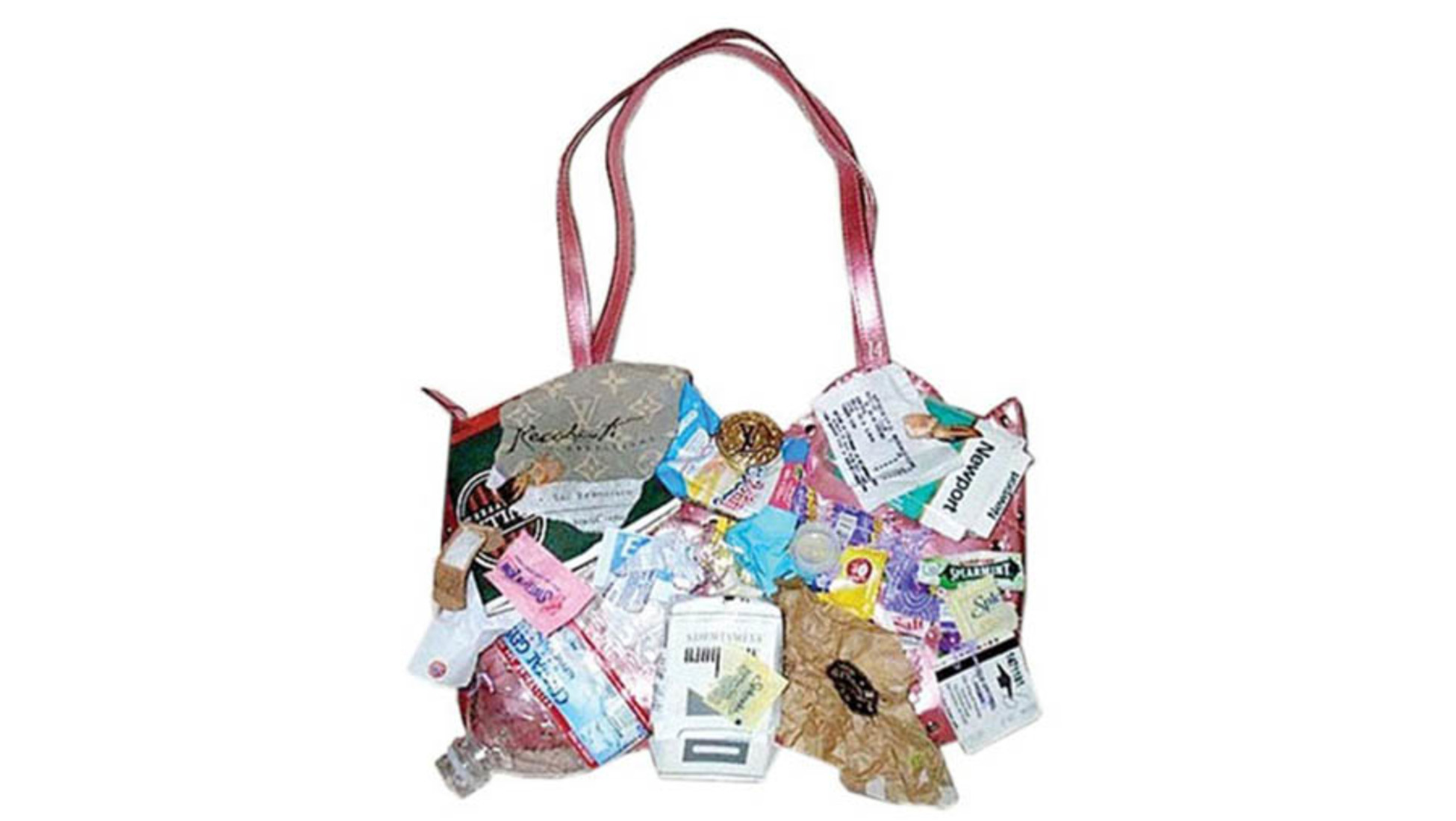 The Urban Satchel has controversial similarities with the Tribune Patchwork bag because it comprises different items. The bag is made of premium Italian leather as well as chewing gum wrappers, cigarettes, and recycled water bottles, making it a curious blend of materials.
Released in 2008, it was inspired in honor of the urban lifestyle and sustainability. Rumor had it that celebrities like Victoria Beckham and Anna Wintour were looking to buy it, and Ashley Olsen got a multi-million dollar contract to model this bag for VOGUE ads. Priced at $150,000, this is the top bag in our list of the priciest Louis Vuitton bags ever sold.
SELLING YOUR LOUIS VUITTON BAG
Many of us don't own any of the pricy Louis Vuitton bags in our wardrobes, but that doesn't mean we don't have any valuable items! WP Diamonds have an easy and swift process to help you know the exact worth of any items you want to sell.
We have earned our reputation through honesty, transparency, and best-in-class service. We purchase your designer handbags directly, and it takes as little as a day to sell your Louis Vuitton bag, without any deductions in form of commissions or fees from the final price. The Better Business Bureau gives us an A+ rating and hundreds of satisfied customers have given us A+ ratings.
Fill the online form to get a price quote and book an appointment (in the UK, Tokyo, Hong Kong, and New York) or take advantage of our fully insured, free shipping. Our luxury experts will provide you with a final price: agree with our final offer and get paid or we send your items back at no cost.