Do you want to buy a leather messenger bag for you or a beloved one in 2021?
Before buying one, you must be certain that you're purchasing the right type of messenger bag. Leather messenger bags should not offer you only the look you prefer but do what is required of them also. These are the kind of questions and requirements you should consider before buying a messenger bag:
Does it hold my 15-inch laptop?
Is there space for my gym kit?
Will it occupy beneath the seat ahead of me on an airplane?
Is the bag going to be much heavier to convey along longer distances?
Based on the kind of messenger bag you pick, the answer to the above will be different. So to get what you'd like from a leather messenger bag, it's necessary that you understand the differences between the kinds available. Read on to find out our best leather messenger bags for men in 2021.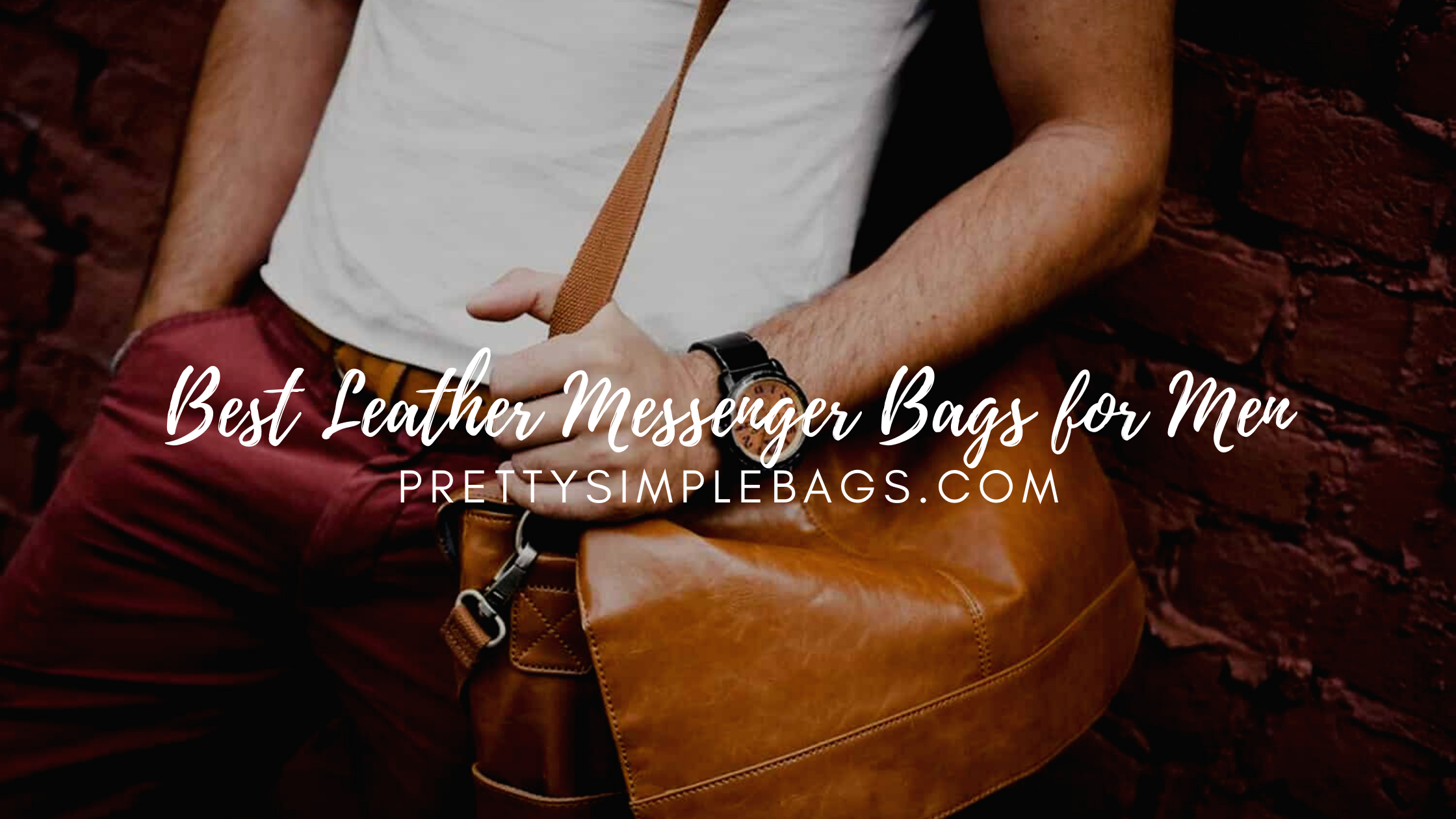 Classic Messenger Leather Bags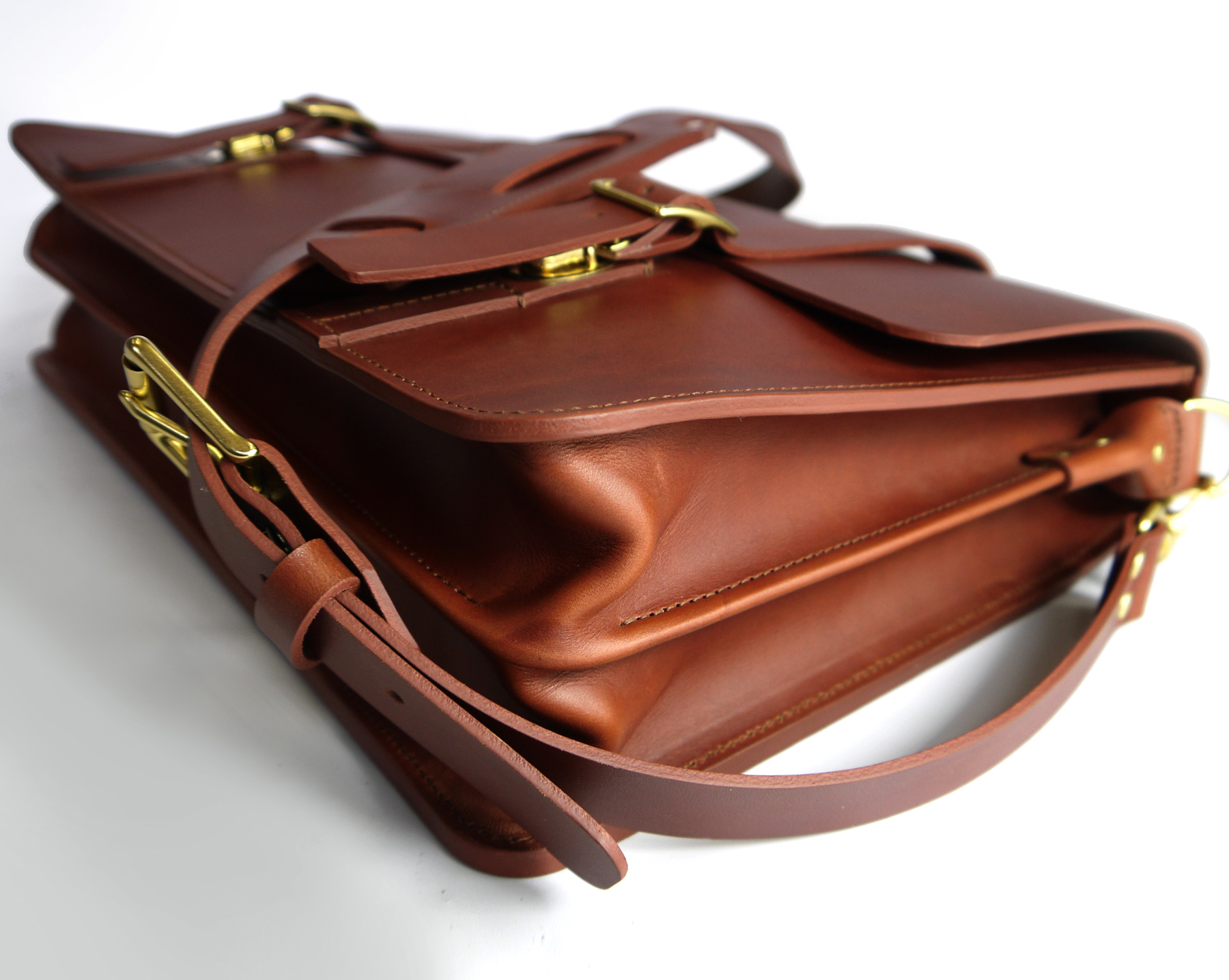 These are tried and approved bags. Basically, any bag that has a flap cover and a crossbody strap can be referred to as a messenger bag.
Messenger bags are usually the biggest variants and maybe up to 18 or 20 inches in length. If you're thinking about a bag from this selection, consider carefully what you choose to put into your bag as these variants can become heavy. They are a remarkable choice for people who want to keep all their daily gear in an elegant, albeit practical bag.
If you want a fusion of high-class designs with true practical interior space, take a look at The Sitka buffalo leather messenger bags. If you want something a little tougher and ready, The Distressed classic leather messenger bag is a remarkable choice.
Briefcase Leather Messenger Bags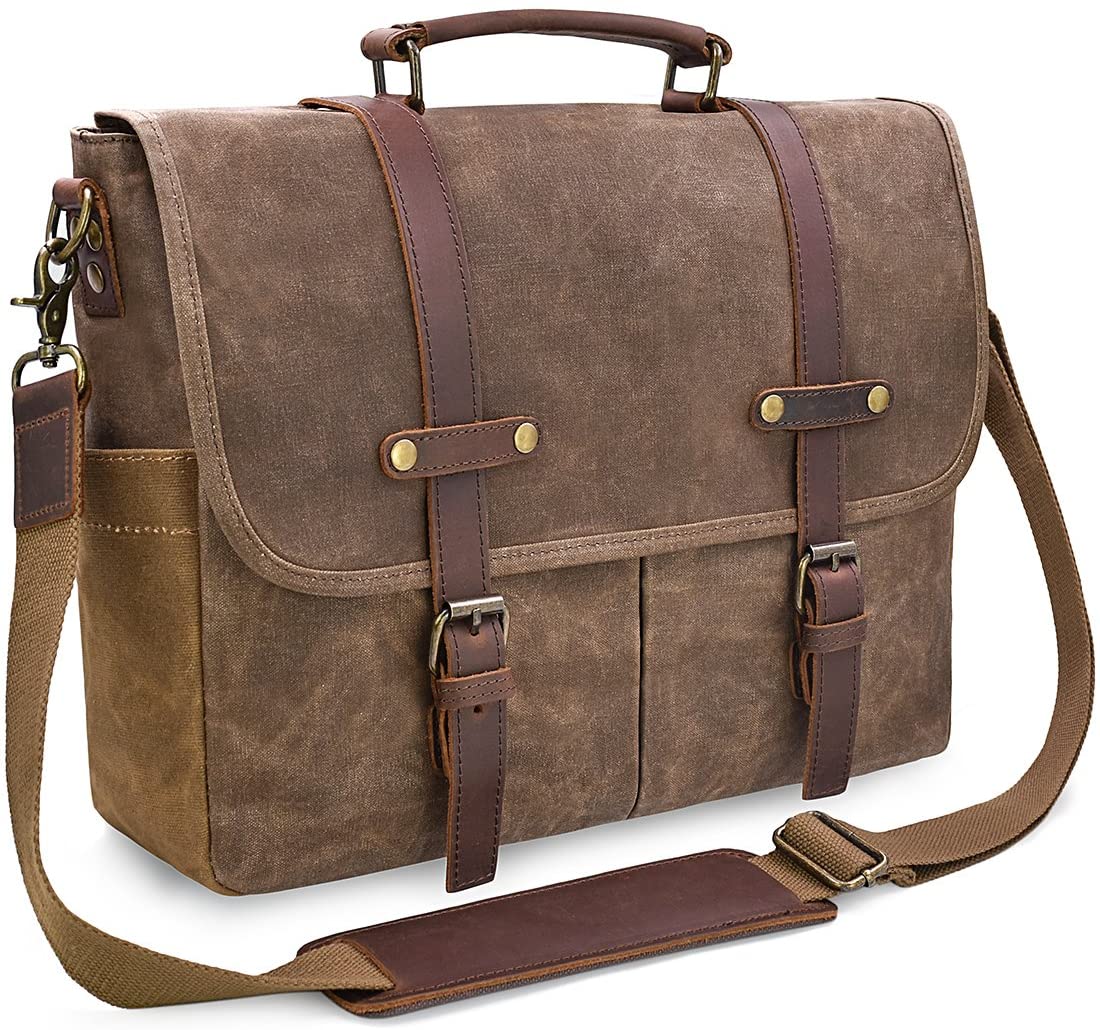 The highest in leather elegance, briefcase messenger bags are ideal for making the best first impression. Is it your first day at a new job? Did you just get promoted or meeting new clienteles? Leather briefcases are perfect for making the best first impression each time.
These items are meant to hold bigger files and laptops in addition to pens, cables, business cards, and anything else professionals these days need.
You have two options with using leather briefcases. The smaller leather briefcases such as The Bridgeport is easy to handle, light, and can normally carry your laptop and a few more files. These are perfect for outings to business meetings.
The next option is a bigger leather briefcase such as The Morgan. It will hold enough items during a busy day while going to the office and coming back. These are are a bit heavier but will guarantee that you carry every gear that you need.
Laptop Messenger Leather Bags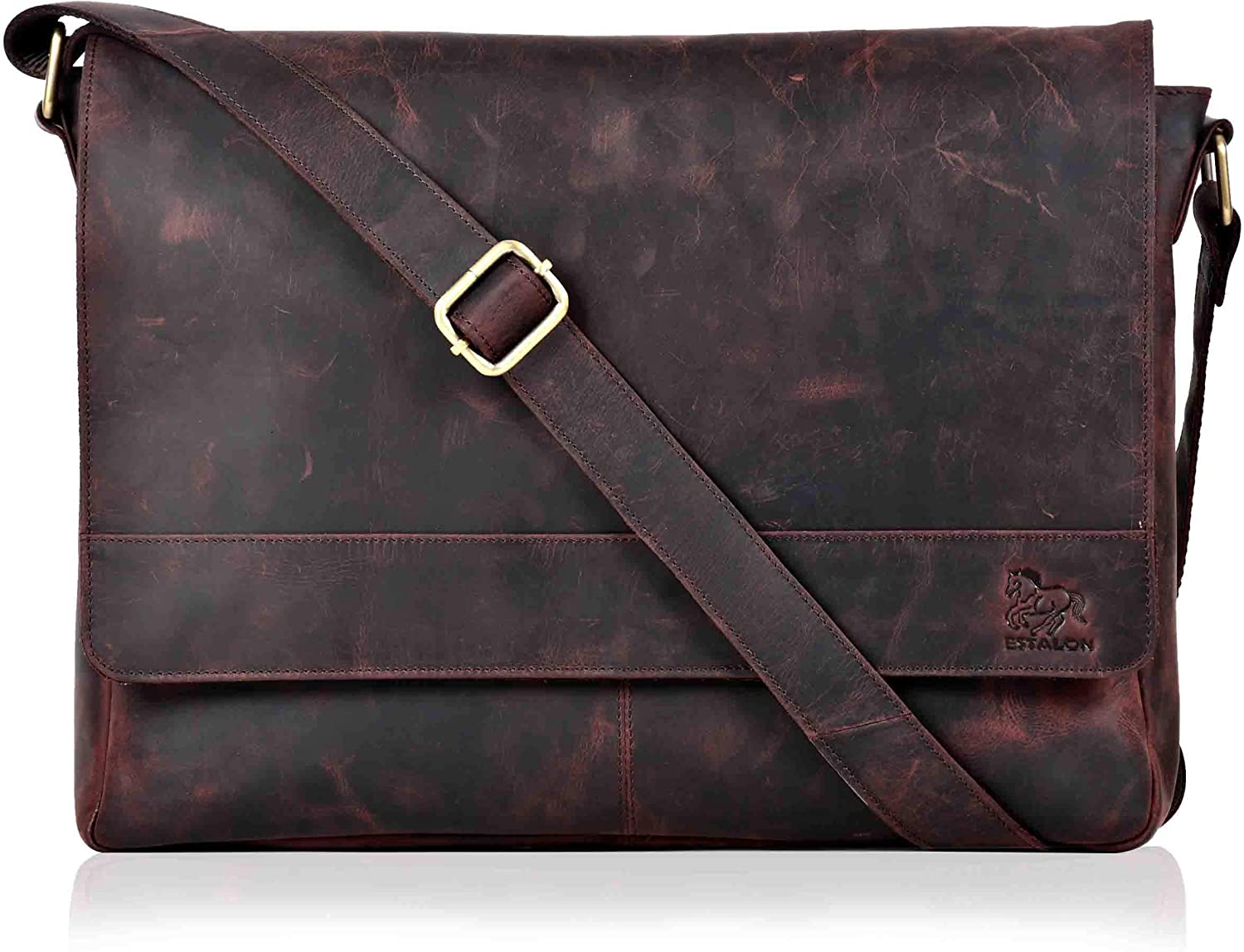 Usually slightly smaller, these bags are meant for keeping and safeguarding your laptop. Typically, they are designed more for work purposes than leisure and might allocate sections for pens, papers, and business cards. It is perfect for a working week and they can be the ideal Monday to Friday companion.
If you choose to make use of these bags, see to it that you look for a messenger bag that has a padded laptop section and check the sizing very cautiously. Most online stores will display the laptop fit using a diagonal screen measurement – make sure you have a tape measure handy.
If you want something like these, we can confirm that this is a laptop leather messenger bag that is well suited to laptops, even though it's tiny enough for a comfortable daily carry.
Satchel Messenger Leather Bag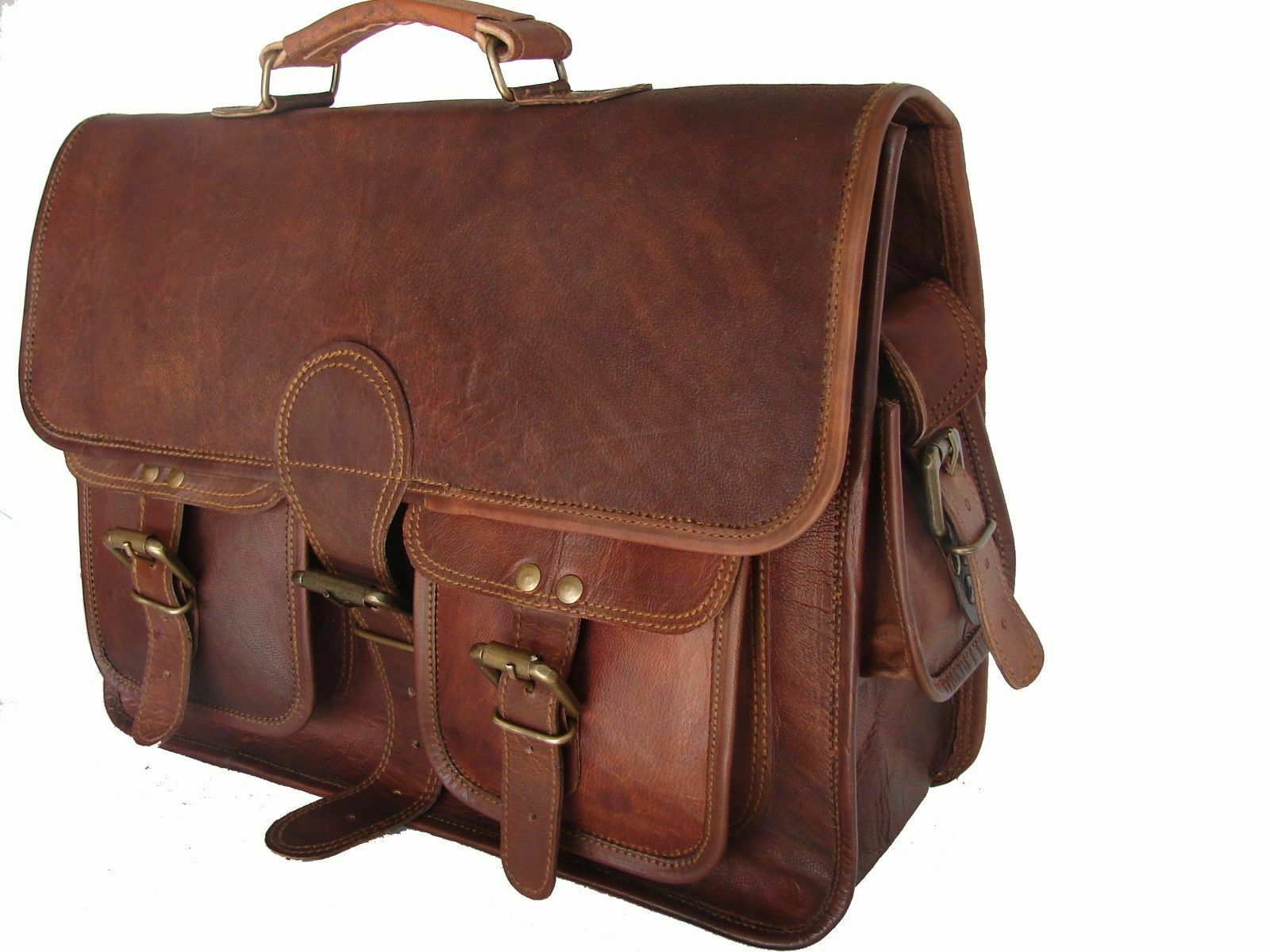 The Satchel leather messenger bag is great for holding just the basic items. Built to be compact and perfect for traveling, satchels are ideal if you just plan to take a book as well as a laptop for an airplane trip.
These leather messenger bags are elegant in their simplicity and usually come with a neat and simple, full flap design. Make sure that you still check for the measurements as you might want to put your laptop into any one of these. From our findings, The Prime leather satchel is remarkable for people who want this type of bag.
Make sure you choose the type of leather messenger bag that's perfect for what you intend it for. Look for a bag that is not the style you're looking for alone, but is practical as well. By finding the time for this, you just might discover that your leather messenger bag is your daily companion even into the future.