Do you want a backpack that is a little more rugged?
What of one that can withstand more than just bashing around?
Leather backpacks are usually a brilliant option for a bag that's simple, durable, and also offers a very nice look.
Although, if you're just starting the use of leather, it's very possible that you still have doubts about what to go for. Appropriately-made, genuine leather backpacks are not as inexpensive as their nylon or fabric equivalents, so you need to see to it that you're buying something you'll use for years and on.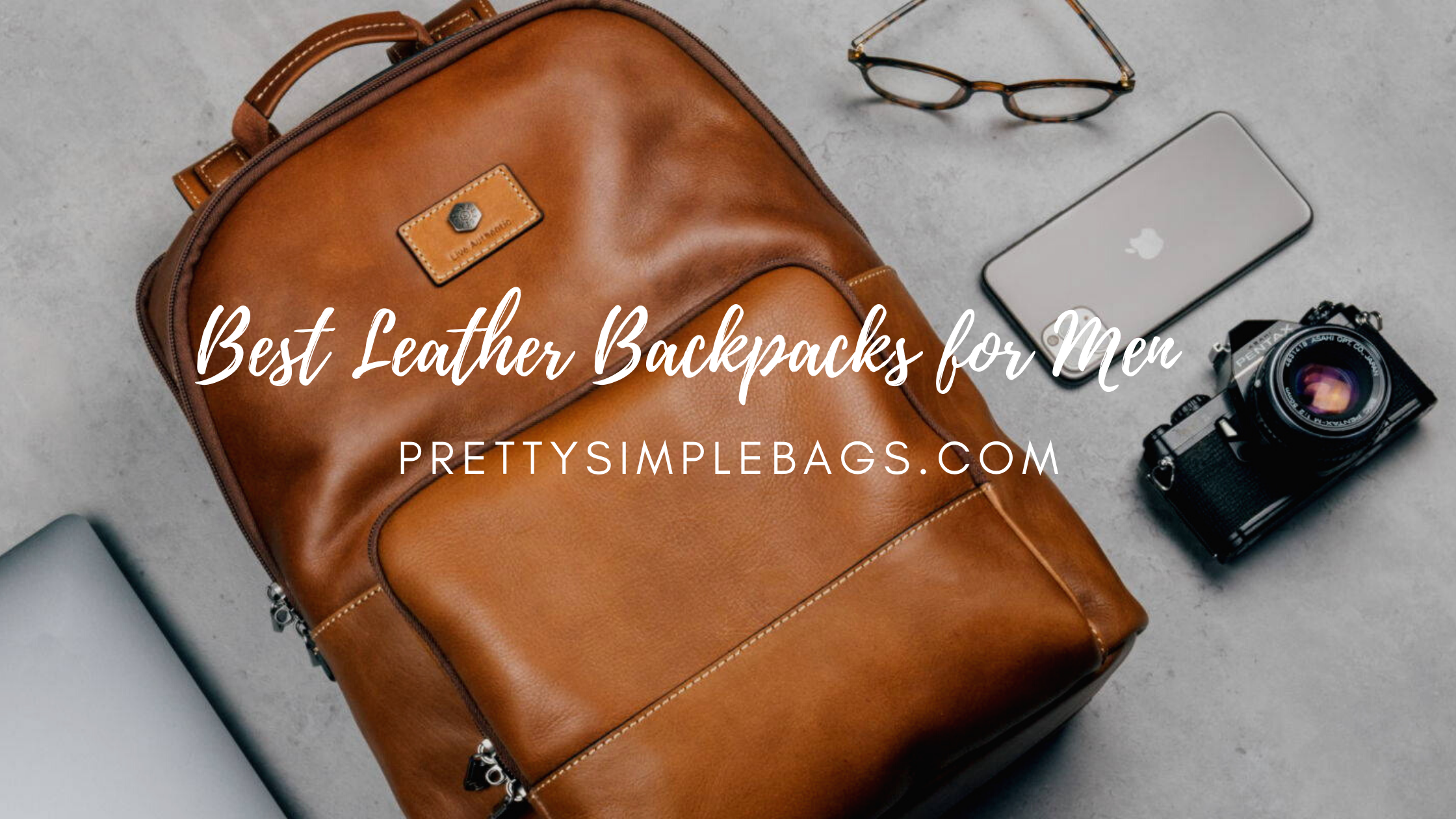 Questions like:
Should I opt for top grain or whole grain leather?
What sizes should I choose from?
Should I buy a rolltop leather backpack?
As with other things, it's smart to think about it before you go ahead and buy it.
In this guide, we'll outline what we believe to be the main things you should consider prior to acquiring a men's leather backpack, then we'll give you a review of our 5 favorite best leather backpacks for men in 2021.
Types of Leather
There are three basic kinds of leather you'll want to know of when purchasing a leather backpack. The kind of leather selected not only affects the price but the wearability and the appeal of your bag as well.
Full-Grain Leather
Full-Grain leather comes right from the skin of the animal onto your bag. It is the uppermost layer of the animal's hide, so highly demanded and as natural as it can be. Chemical processes of any kind are not allowed.
As no chemicals are allowed, the leather is very hard to work with – making it the costliest.
You'll find that this kind of leather is very thick and may be quite heavier than you expected. This leather is all from natural skin, so you'll probably see some imperfections and spots – just like on human skin.
Because no chemical processes are needed, full-grain leather will often be the most durable leather type for your leather backpack.
Top-Grain Leather
This kind of leather remains the upper layer of the hide and is of very high quality. However, in this case, chemicals and finishes are added to it.
It makes it more convenient to work with and indicates that whatever flaws and defectiveness present can be cleaned up. You'll realize that top-grain leather bags usually have an ideal finish. If you want a smoother and spot-free bag, top grain leather is a more dependable choice.
Many leather backpacks available for sale are top-grain leather – it's usually the go-to fashion choice.
Genuine Leather
Genuine leather is made from the hide left immediately the top layer of the hide has been employed in making full and top grain leathers.
It's still considered real leather and will look so, yet it's probably going to be used for long like full or top grain.
Chemical processes are often applied to provide a look just like top grain leather and because they're not in high demand, it is typically the most budget-friendly variant.
Picking the Right Style
Though this one is very personal, it's important to know at least 3 main categories you can place leather backpacks inside. Consider carefully the style you want to take around.
If you opt for a piece made of full grain or top grain leather and you care for it properly, your leather backpack can likely be used for years still to come. Thus, be sure you consider what style future you might prefer as well.
Vintage
Often the most famous, antique leather backpacks are a remembrance of a time when quality was the most important factor. They were commonly styled to look very old, and you think people will assume they are just that.
Typically, these types of bags will be completed with buckles and clasps rather than the more contemporary zippers and velcro. You're probably not going to see much in the way of modern additions or design, but that's not should not be what you aim to see in a vintage bag. They're remarkable for storing items that have been with us for decades like a water bottle, clothes, your purse, and more. These are things Indiana Jones might have liked.
Modern
In recent times, more contemporary designs of leather backpacks have come on the scene. It is now very possible to mix that vintage-style leather material with contemporary backpack designs that have space for your smartphone, tablet, laptop, and more.
You'll see that these bags have several pockets and compartments for every gear you own and there may even be secret pockets for your valuable items.
Velcro and zippers can hold your gear tight and make it very accessible.
Rolltop
The Rolltop leather backpack is one other design that is a bit unique but is worthy of mention.
These leather backpacks based on findings have engendered different opinions. A few love them, while others, not that much. They're built to expand and contract according to the quantity of stuff you're carrying. Therefore, if you've just got a small number of things to carry, you can just roll it up and that makes the backpack to appear much smaller. Vice versa if you're carrying a huge amount of load.
They truly offer you so much flexibility and are a brilliant option for people who want a leather backpack they can carry daily but can be used on the weekend also.
Choosing the Appropriate Size
The first thing to keep in mind is that leather backpacks have more weight than you're used to. You want to see to it that you have room for all your items, but perhaps be careful that you don't buy one that's too big or heavy for what it's intended.
We suggest you measure up your laptop and get something that it lies within it perfectly. If your laptop has a 15 inches diagonal length (how you'd measure a Television!), find a leather backpack that states it fits 'laptops up to 15 inches in size.
Make sure you check inside the bag prior to going ahead to purchase it. We always recommend that your leather backpacks have hidden pockets inside zippers or a well-thought-through compartment system. Buy one that can hold your laptop within a padded sleeve, but also might have areas for your wallet, papers, files, pens, cell phone, and books.
Top 5 Men's Leather Backpacks 2021
1. The Rucksack
The Rucksack, an old classic, is one of the most prominent leather backpacks on our list. It is joined with clasps and retro buckles and is meant to hold a large bunch of gear.
2. The Mahi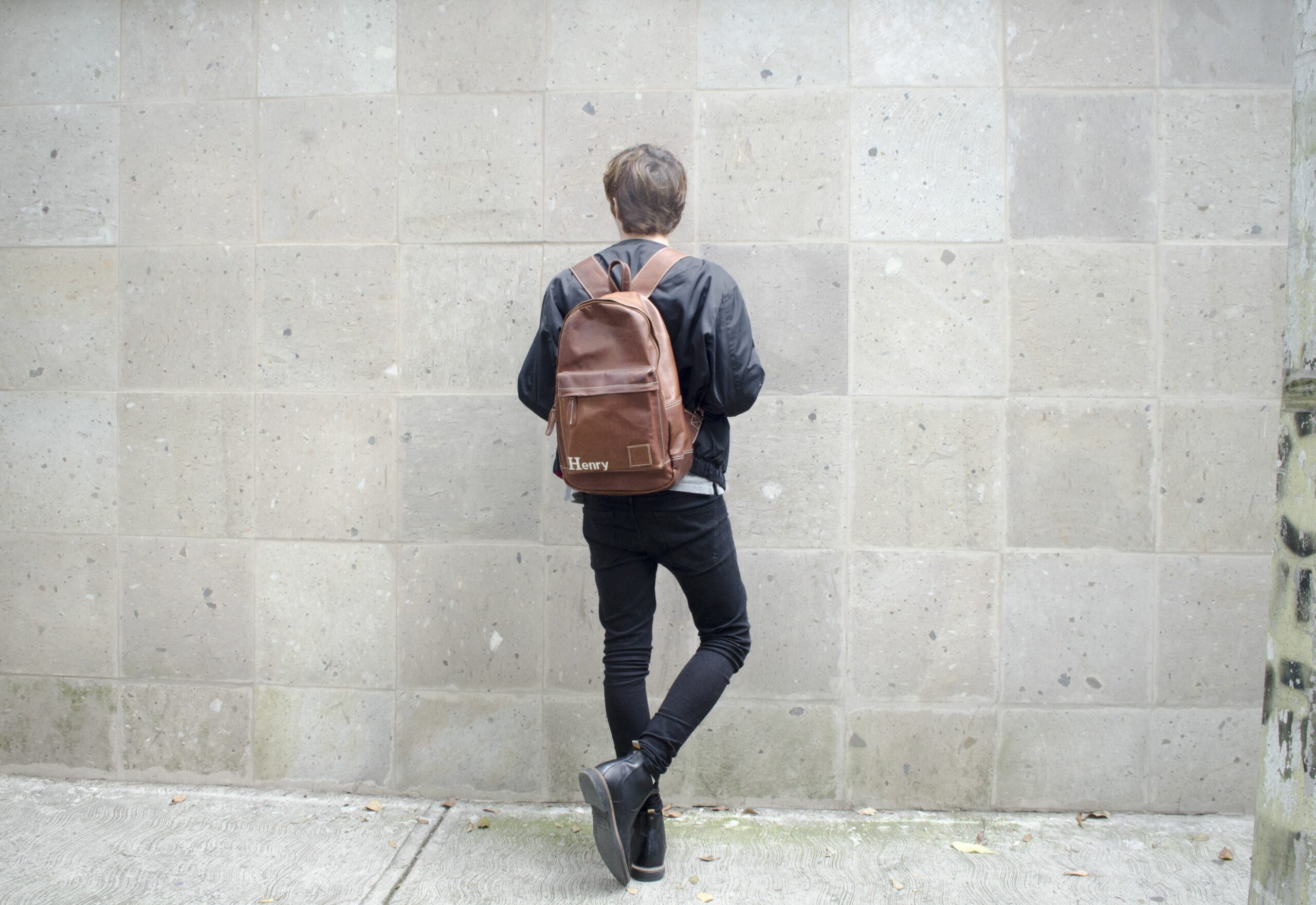 A very popular design, the antique leather backpack is loved both by women and men. With a zipper at the upper, this backpack has been well planned out.
3. The East Side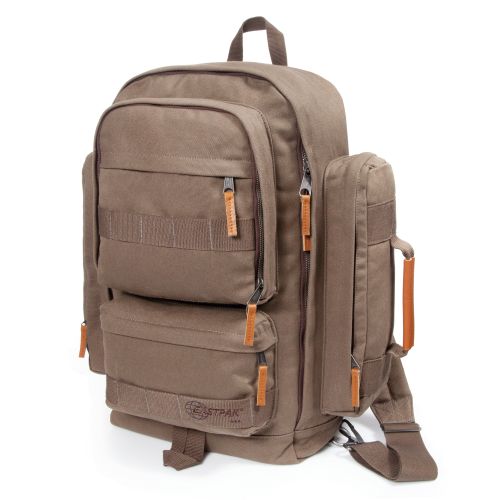 A contemporary spin on the classic leather backpack, The East Side makes use of premium leather but is meticulously worked using zippers to provide a brilliant minimalist look.
4. The Urban
Another contemporary spin, The Urban is a remarkable daily use backpack. It is crafted for the safe keep of every gear and gadget and the backpack will occupy your 15-inch laptop in either a black or brown color.
5. The Rolltop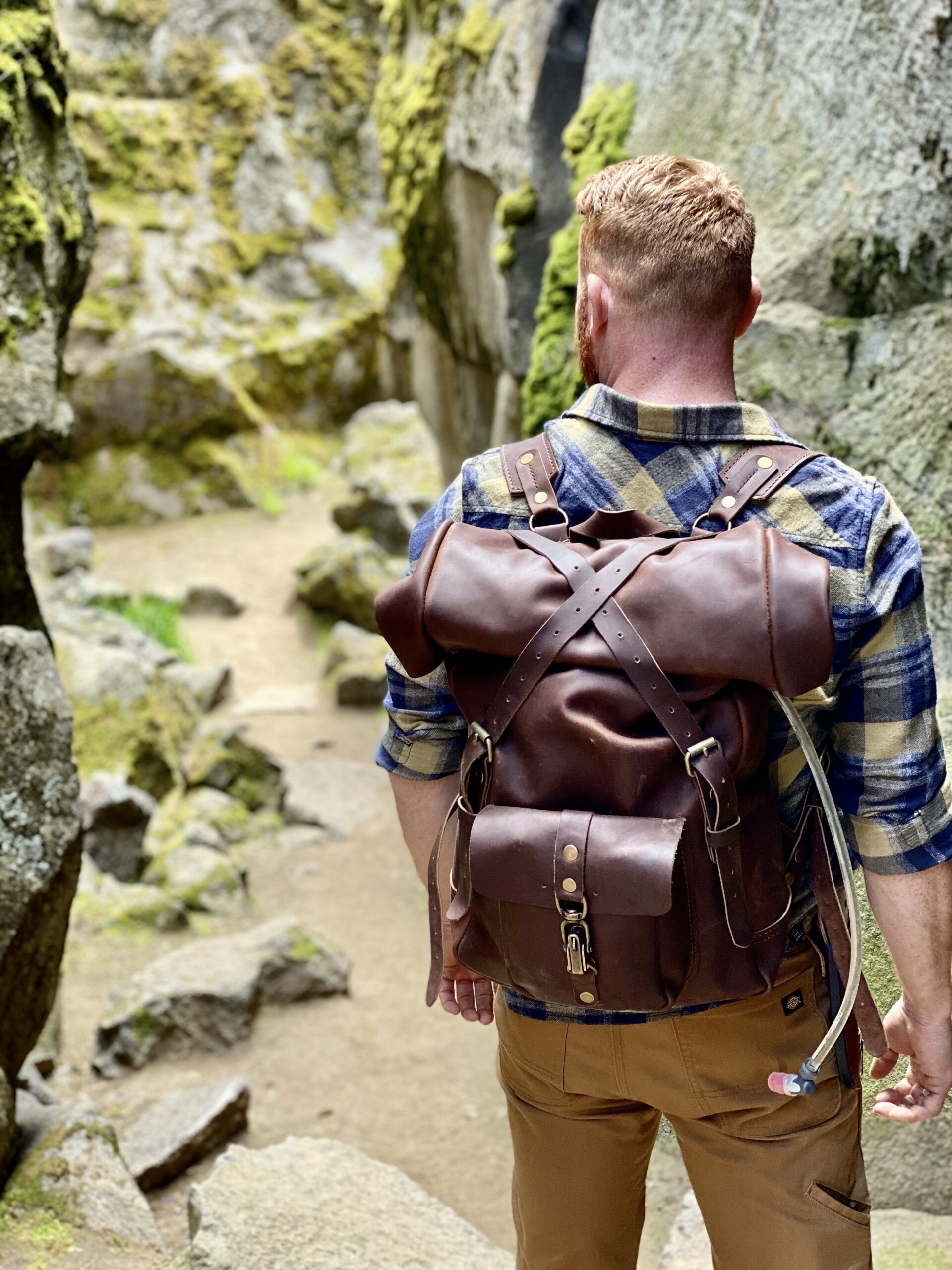 Quite standoffish, the Rolltop is ideal for any gathering. Either you're venturing on a long trip, or just a day out in the office, you can maximize or contract the backpack to fit as much as you can.
So this is our review of the best leather backpacks for Men in 2021. As a final note, we suggest you consider buying things that you (or a beloved one) will probably want to use for long.
Think carefully about how to get a backpack of real quality that has exactly the ideal mix of antique style and convenience.