This question comes up all the time! With the increasing number of Saffiano bags showing up in different designer label stores, it's about time we do some research to find out what Saffiano leather really is and what we should expect to get when we buy one of these.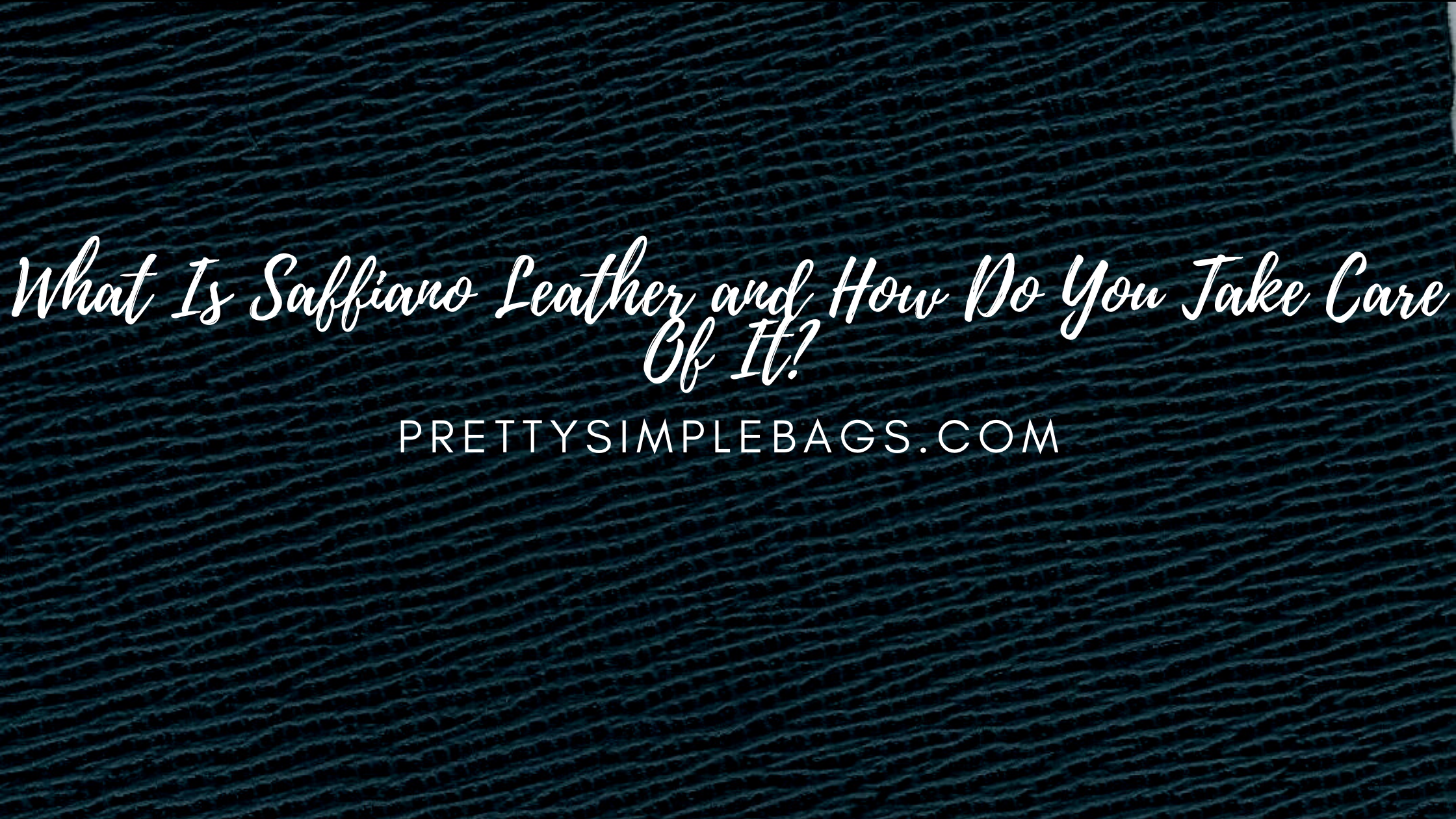 Introduction to Saffiano
Saffiano leather was originally produced in one of the most popular tanneries in Italy and was a patent and signature of the legendary design brand Prada. Premium calf leather was originally used to produce Saffiano leather. The name Saffiano was originally derived from the cross-hatch print which was pressed on the wax coating on the leather. It is designed to be water-resistant or even waterproof and with a vegetable-tanned base.
This famous print is applied to different kinds of leather and PU-coated splits today. The cross-hatch pattern is used by many factories, and the end product is called Saffiano. Just as there used to be clear technical and geographical definitions for Cordovan, Moroccan, and Russian leather, there are now many countries producing Saffiano leather in different ways.
So while the same Saffiano print is what we see in all the designer brands currently, what actually lies under the surface may be nothing more than ordinary cheap split leather with the 'Saffiano Leather' cross-hatch design simply printed on the surface coating.
How to Maintain Saffiano Leather
Want to protect your Saffiano leather and extend its longevity without stepping out of your home? Use the exclusive Dermo Protect product from The Handbag Spa to keep away problems like everyday staining, and dye transfer.
A water-based protector spray for handbags, Dermo Protect helps to prevent the damage of finished and unfinished leather by everyday staining, sunlight, liquids, oil, ink, dye transfer, and so on.
Can Be Applied On: Full Grain, Finished and Unfinished Leather, Calfskin, Lambskin, Ostrich, Exotic, Vachetta, Epi, and Saffiano Leather.
How to Apply
Simply spray a light layer consistently on a piece of clean lint-free cloth.
Test on the inside, bottom, or another inconspicuous area.
Wipe the panels one at a time.
Let it air dry.
Apply every month to ensure you get maximum stain guard protection!
NOTE: None of the products from The Handbag Spa will have any effects on the feel, appearance, or finish of a leather handbag.