Recent news about the launch of the Hermes mushroom leather bag is a good indicator of the growing popularity of vegan designer bags. You know something is about to shake up the fashion world when Hermes jumps on the trend.
Wondering which designer bags bear the vegan tag? We have drawn up a list of some of the best fully vegan designer handbag brands. We have also outlined some vegan options from some of the major designers in the market.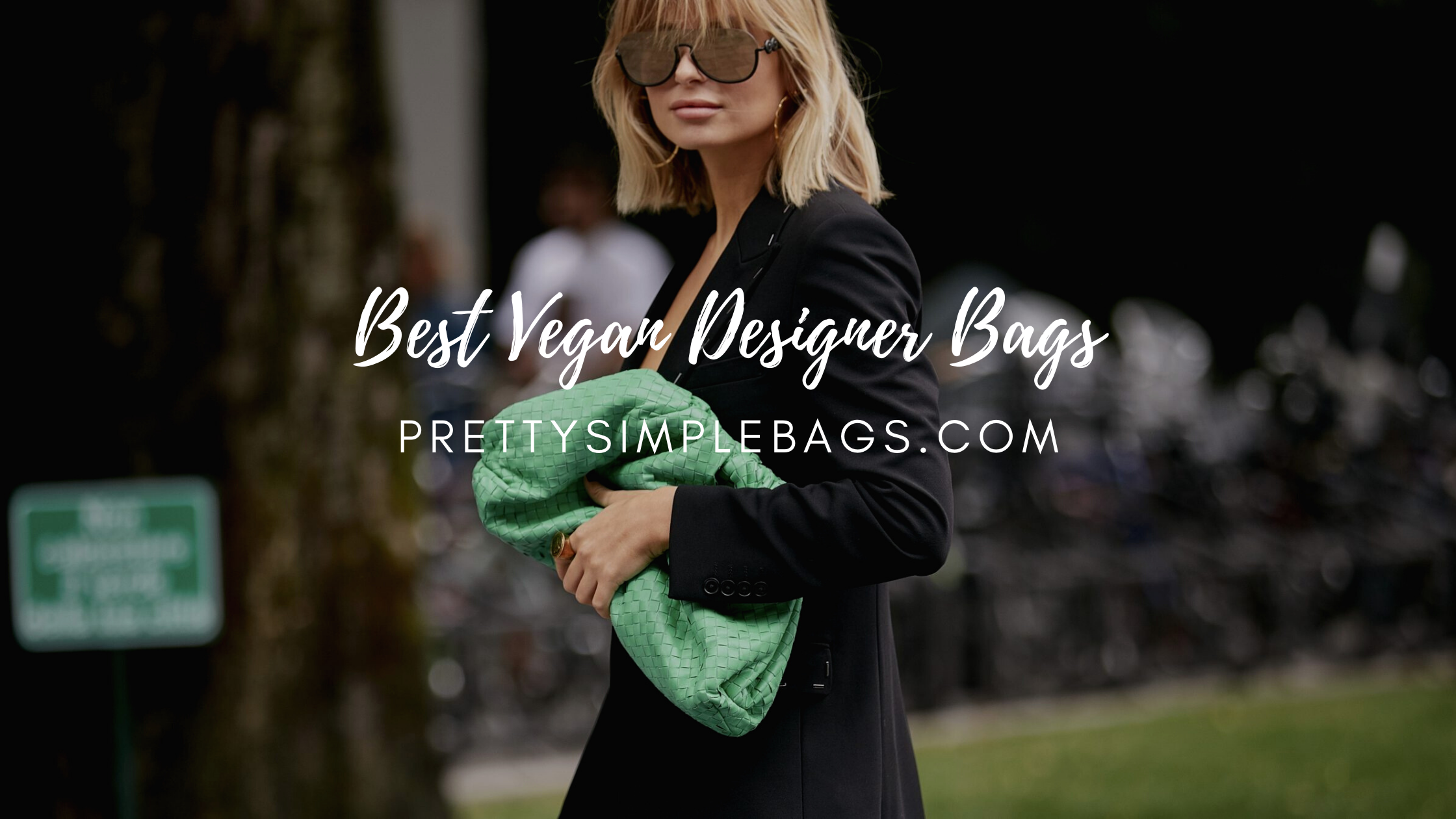 Below are some of the designer vegan bags we will be including in this discourse:
Luxtra
Six Realms
Jill Milan
Stella Mccartney
Alkeme Atelier
Svala
Telfar
Watson & Wolfe
Mashu
THEMOIRe
Nanushka
Angela Roi
1. Luxtra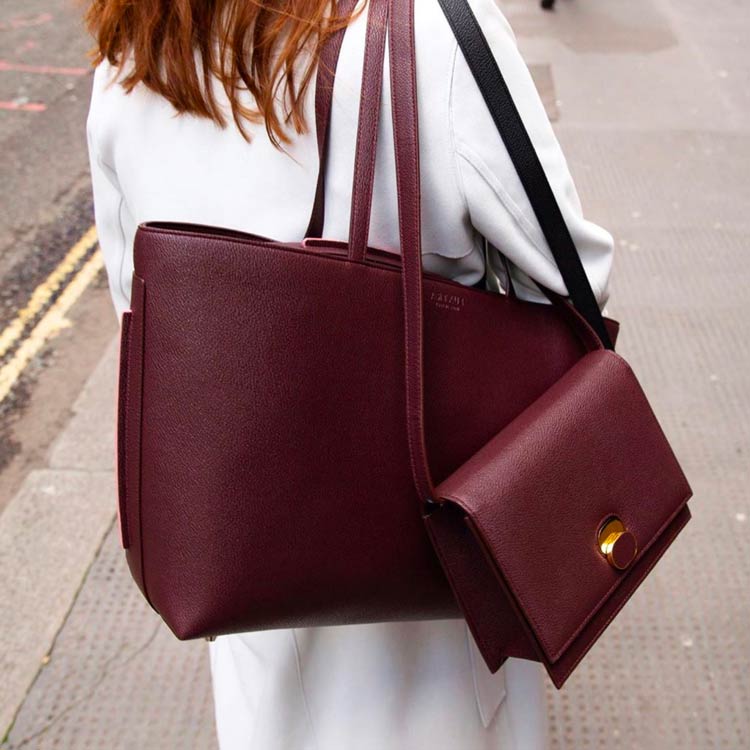 Features: Sustainable Materials, Fully vegan.
Best: Zaha apple leather vegan purse
Luxtra is short for "Luxury Transformed. The company prides themselves on their ability to create designer purses from such sustainable and innovative materials as cactus leather, Pineapple leather, apple leather and mango leather which is produced from waste coming out of the food industry.
The Zaha bag is the best of the Luxtra bunch. You can wear this accessory either as a crossbody bag or as a belt. This makes it easy to segue between running daily errands and stepping out in style. The materials used in the production of the Zaha bag include eco-friendly apple leather and waterproof Italian Vegan leather. It has an interior compartment that can fit the largest iPhone. It comes in different shades, including pink.
You can get yourself Luxtra's Silver Pinatex Crossbody bag if you are looking to add extra spice to your outfit.
2. Six Realms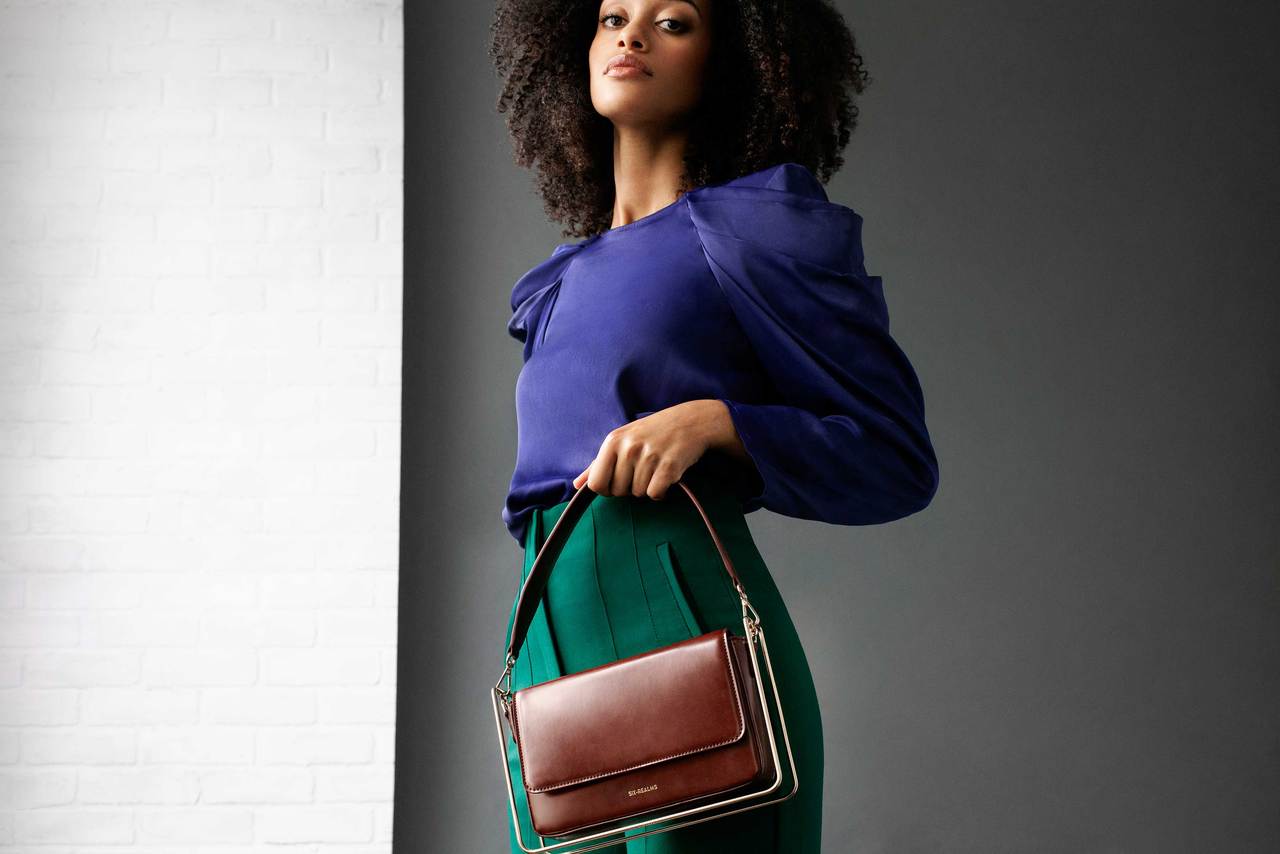 Features: unique and unlimited designs. Fully vegan
Best: Satori Moon
Six Realms create limited-edition bags. The fact that they are only making 99 pieces of each color of the Satori moon bag gives you a clue to what we are saying.
Their production process is akin to an artisan's. This means they only produce limited-edition goods.
The satori moon bag is handcrafted in Spain and is made out of Italian vegan leather. The metal frame that goes into the design is produced locally in Canada. The bag sports an appealing design. There is a floating quality to the bag. Looking at the image, I wonder how they managed to give it that floating quality.
If you desire a bag that is unique and grabs attention, get Satori Moon.
3. Jill Milan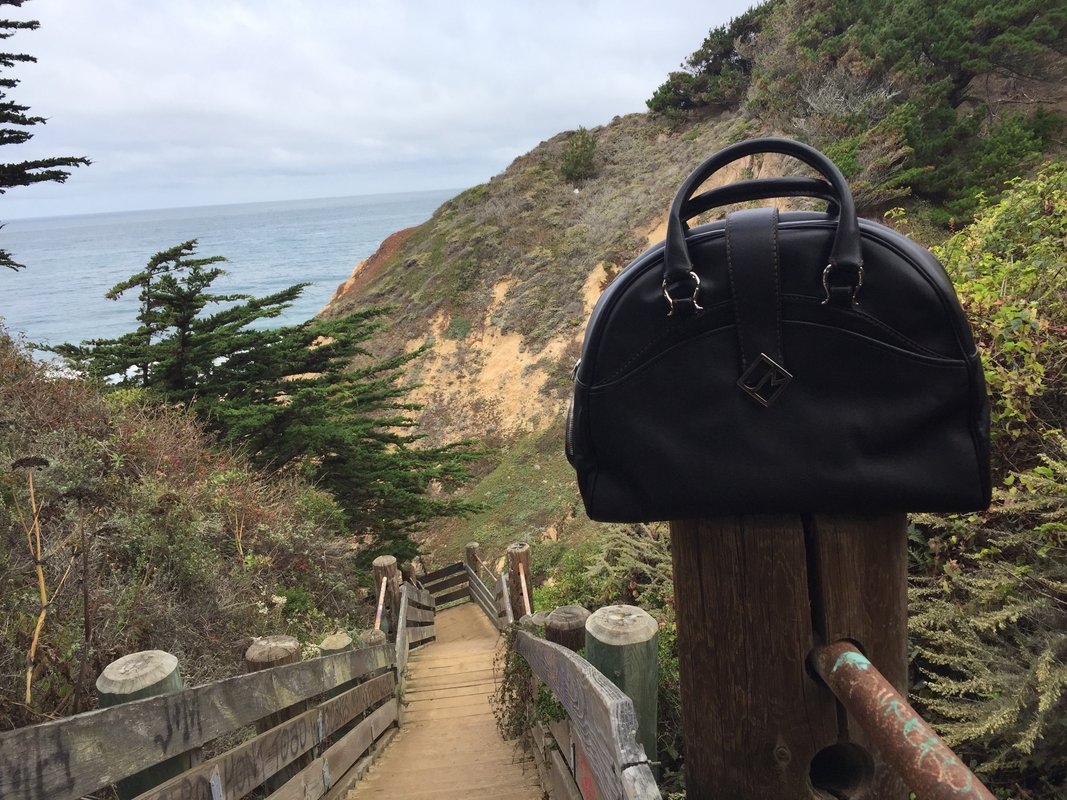 Features: Handmade in Italy. Fully Vegan
Best: Art Deco Clutch
Jill Fraser and her partner Milan Lazich started the company in 2010. The company was borne out of their years of frustrating search for classic vegan handbags.
All of Jill Milan's bags are completely handmade; the bags are hand-sewn while the metal hardware is handmade. All of their products are produced in Italy in an atelier that can boast of making luxury bags over many generations.
Jill Milan creates classic designs that are carefully made and a lot of their products are very fashionable.
The exquisite Art Deco Clutch is the best from Jill Milan. It is handmade in Florence with Italian stainless steel. The Art Deco Clutch was voted "Most wanted by W magazine. If you pair it with evening wear, it will give a pretty classy appearance.
4. Stella McCartney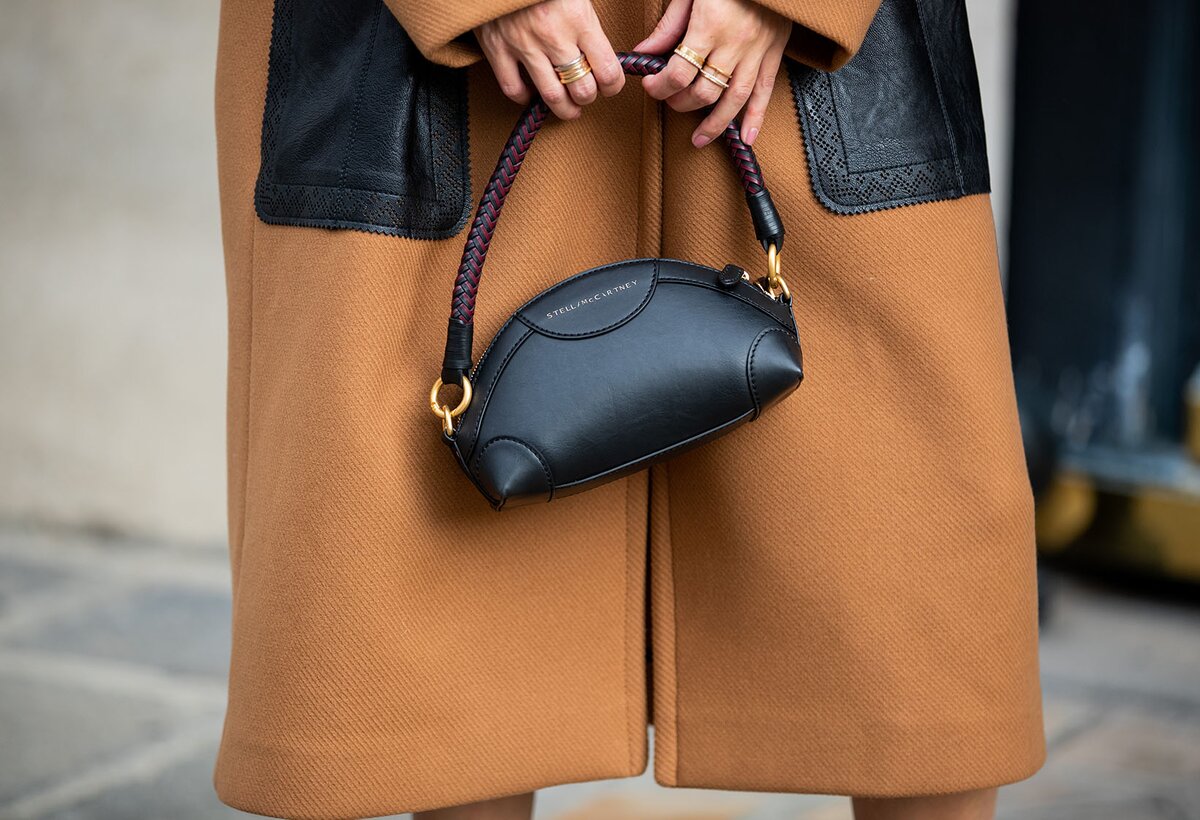 Features: Vegan-friendly company
Best: Falabella fold-over tote
Stella McCartney is arguably the biggest mainstream designer who tries to keep off leather. When you hear Stella McCartney, you hear vegan designer bags.
All of Stella McCartney's products are not vegan, some are made out of wool and silk. That notwithstanding, all of the bags and shoes produced by the company are vegan. They are produced using cruelty-free vegan leather. All of Stella McCartney's vegan handbags naturally command hefty prices because they are made with a combination of excellent craftsmanship, luxury, and vegan consciousness.
The best of the Stella McCartney bags is the iconic Falabella bag. It is a shoulder bag that gained the classic tag very quickly and has been sported on the shoulders of celebrities like Anne Hathaway, Rihanna, and others.
Falabella is a vegan bag produced with vegan leather with a lining made of recycled polyester. It sports the Stella McCartney signature diamond-cut chain strap. You will find several variants of the Falabella vegan tote bag but we fell completely in love with the fold-over tote which you can either wear as a tote bag or a vegan leather clutch.
5. Alkeme Atelier
Features: Fully Vegan. Materials are sustainable.
Best: Water Moon Satchel
Alkeme Atelier designs luxury bags that are both beautiful and completely healthy for the planet. They produce their vegan leather designer bags using eco-friendly faux leather including bamboo, grape leather (this is produced with waste from the wine industry), and cactus leather.
Alkeme Atelier even produces their own leather, Alkeme vegan fiber which is produced with 70% recycled materials. It weighs a third of what real leather would weigh and is scratch and water-resistant.
The best from Alkeme Atelier is the Water Moon Satchel. This bag sports an appealing fan design with gold-toned circular handles. It comes with a zipper closure and a useful interior pocket. You will find this in eight different colors including yellow!
6. Svala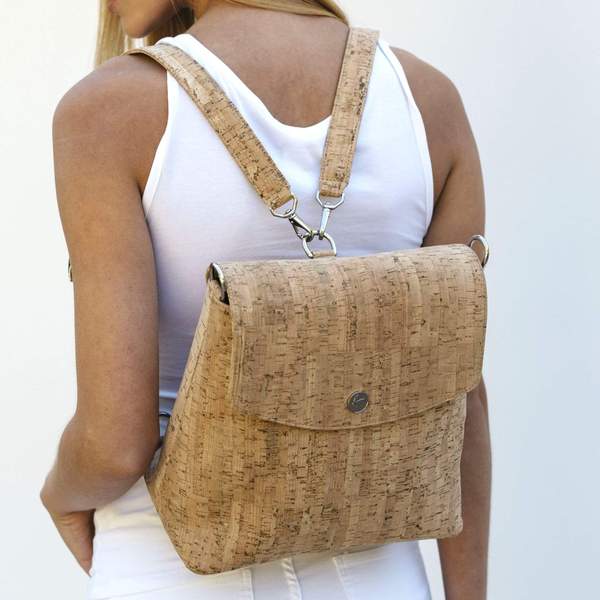 Features: Fully Vegan made in LA bags
Best Choice: Didi clutch in cream python
Svala's cruelty-free designer bags are made using European vegan materials. They produce in Los Angeles and ensure that all workers receive fair treatment. They produce classic vegan purses that are unlikely to go out of style. All of these are made with cotton and recycled polyester lining.
The best of the Svala bunch for us is the Didi clutch in a python vegan leather bag. You can use this either as a shoulder bag or a clutch due to the presence of a detachable strap. It comes with an interior pocket where you can store your IDs and other cards. The designer comes with hidden magnetic closure.
7. Telfar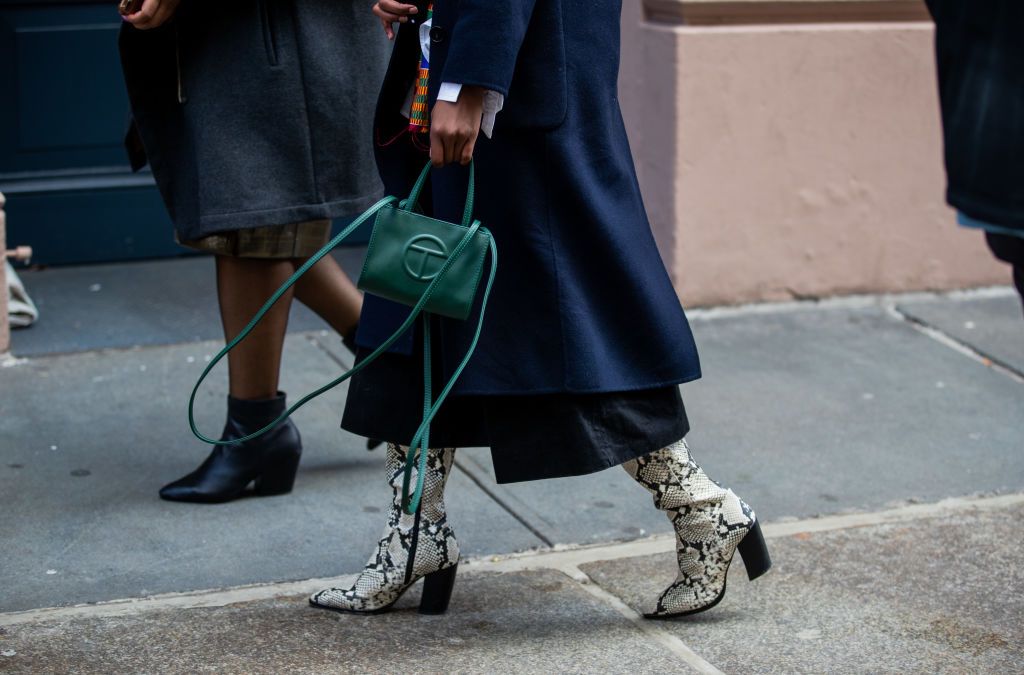 Features: vegan Products
The Guardian has compared Telfar's vegan leather shopper to the "it" bag of the decade. Telfar is a black-owned, unisex fashion house. The Liberian-American designer, Telfar Clemens said the aim of creating the vegan shopper is "genderless, democratic ad transformative."
Telfar's vegan leather shopper is designed using the dimensions of a shopping bag, more specifically, Bloomingdale. It comes with lots of handles and straps which makes it easy to carry anything. The description on the strapline perfectly describes the bag as "the everyday bag for everybody." It is made out of vegan leather.
8. Watson & Wolfe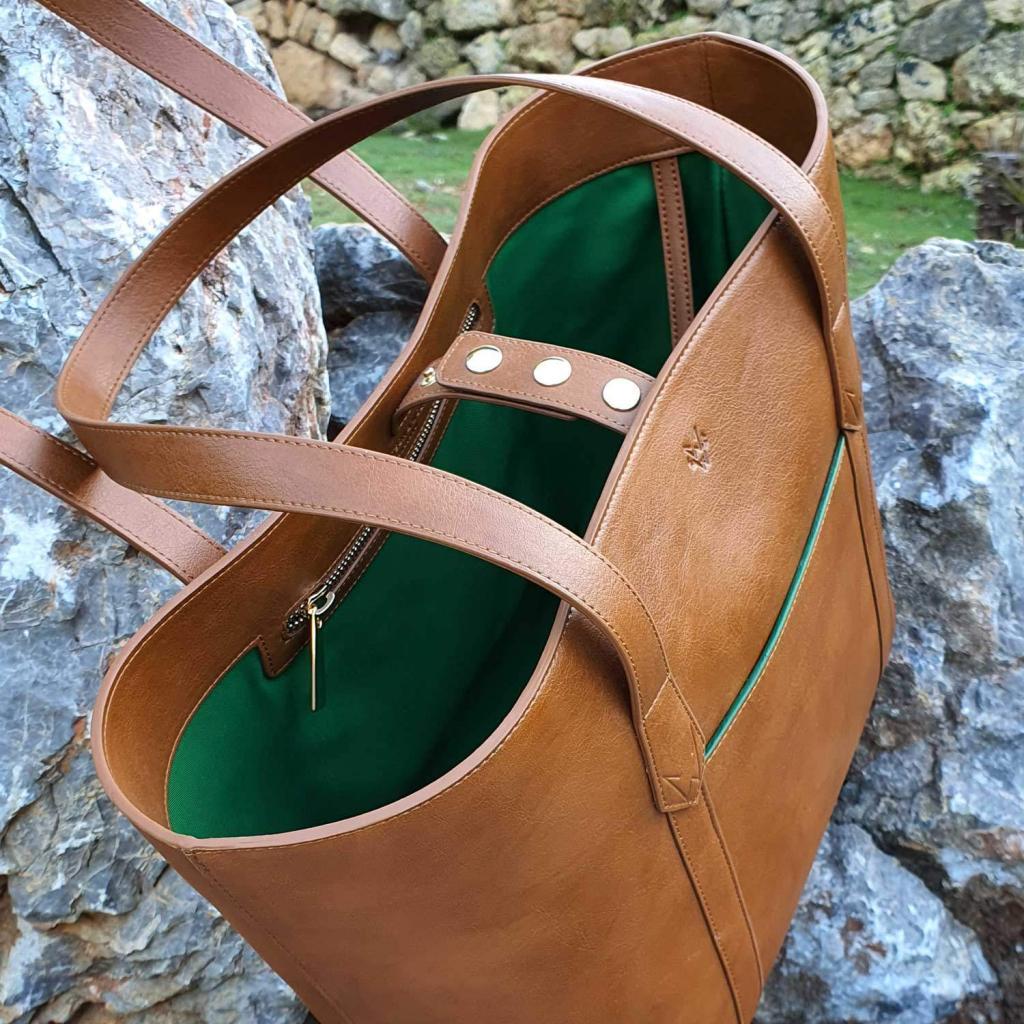 Features: Fully Vegan
Best: Maddox vegan leather tote
Watson & Wolfe produce classic-styled non-leather designer bags. Anyone who has ever desired a high-end vegan bag that will remain perpetually in style, while blending with virtually any outfit, will find Watson & Wolfe very appealing.
The best from Watson & Wolfe is the Maddox tote, specifically the black one with cobalt blue accents. Its size is perfect for a work bag because it can take a 15-inch laptop. The leather used in its production is premium Italian vegan leather. The fabric lining on the Maddox tote is made out of recycled plastic bottles. It comes with an exterior slip pocket and an interior zippered pocket.
9. Mashu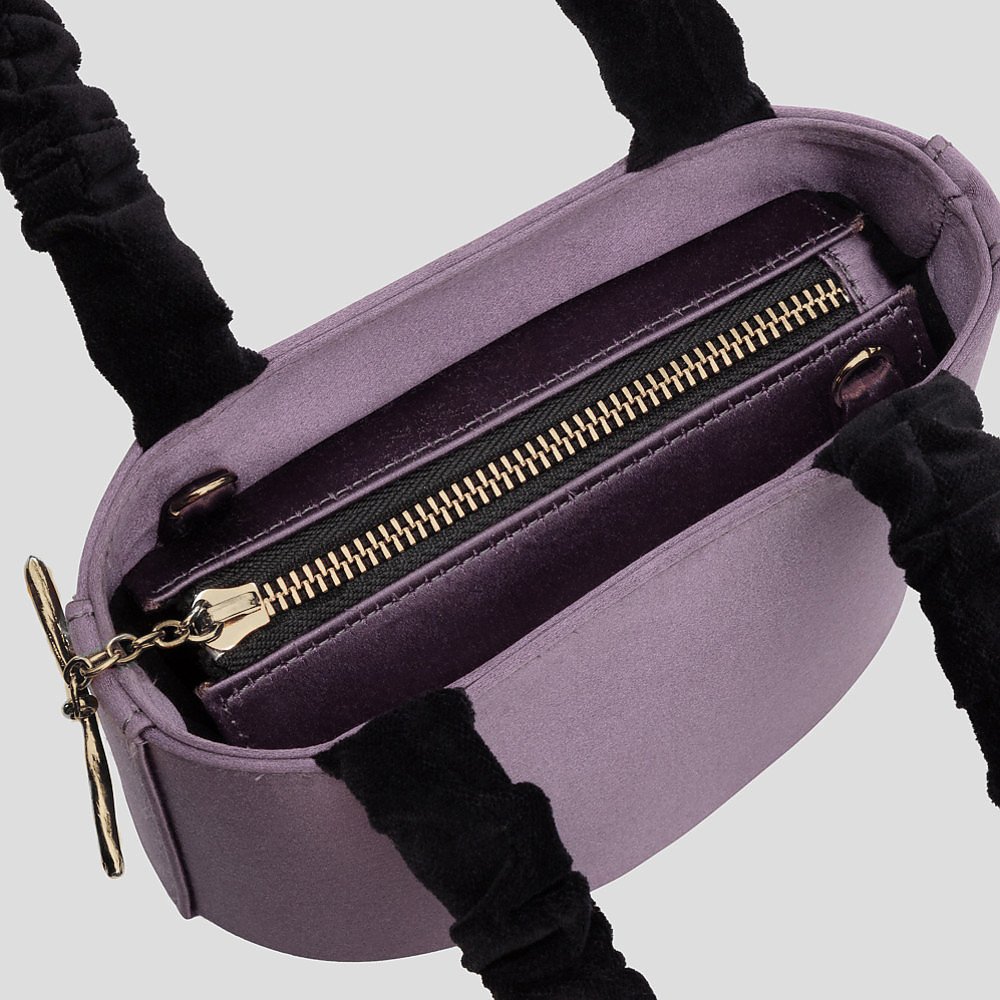 Features: Fully Vegan
Best: Cassiopeia cork and white
Mashu handbags are cruelty-free and handcrafted in Greece. They use 100% eco-friendly materials to produce their vegan designer bags.
The best from Mashu is their latest masterpiece, created during the lockdown. The Cassiopeia cork and white, which is very sustainable is produced from cork and cactus leather. The Mashu vegan suede lining on this bag is made out of reused plastic bottles as well as recycled polyester. The bag's handle is unique, the design is inspired by the shapes of the natural world. It also has a removable interior zippered pouch that can conveniently hold your valuables. It also offers a removable crossbody strap.
10. THEMOIRe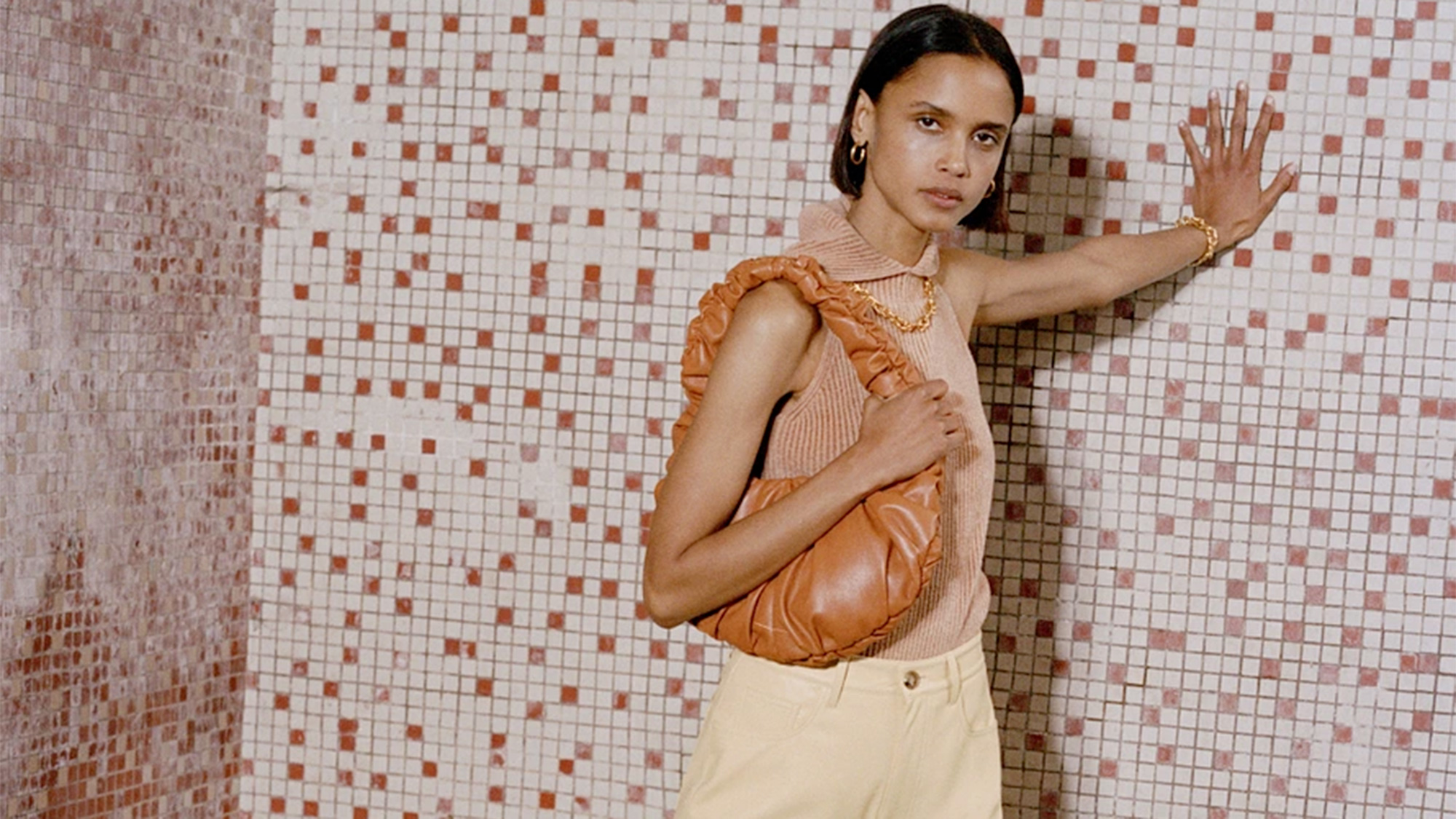 Features: Vegan Company
THEMOIRe prides itself on its ability to produce vegan designer bags using eco-friendly methods. To maintain their commitment to the planet's survival, THEMOIRe plants a tree for every bag they sell. They are innovative in their use of materials as exemplified in their use of paper in making the Bios paper bag.
The best from THEMOIRe is the Bios gold cork bag. Cork trees are low input trees since they don't need much water or fertilizer which makes cork a very eco-friendly option especially since it can be harvested with zero damage to the tree. The Bios bag comes in an appealing gold color and would serve perfectly when paired with evening wear.
11. Nanushka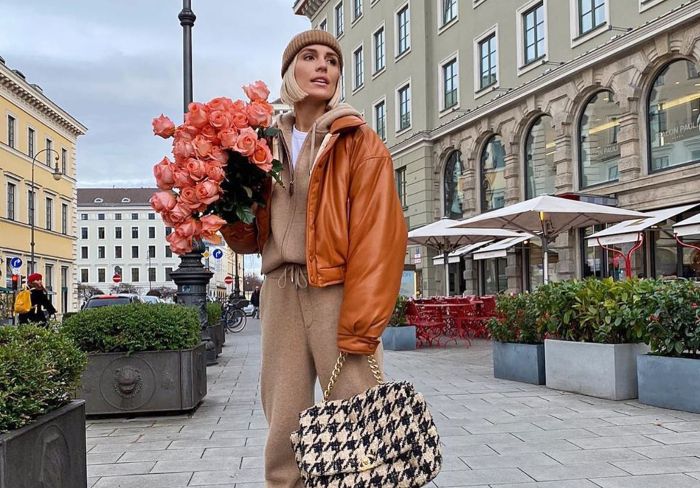 Main Features: Vegan products
Nanushka has been producing leather luxury bags since its inception. Added to their collection of luxury bags are leather trousers and dresses.
Many people will love their Anja Baguette ruched bag and the deep purple Trapeze.
12. Angela Roi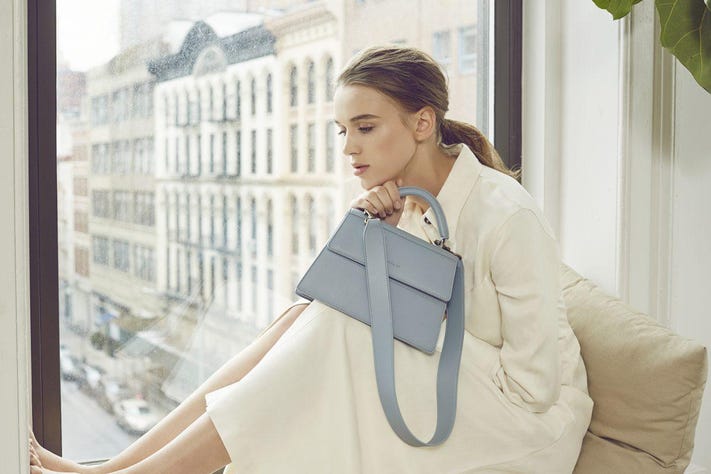 Main Features: Fully Vegan
Best: Cher tote
Angela Roi is a company that helps you maintain your style while keeping your values.
They offer the Cher tote bag which is a timeless tote bag in black pebble surfaced vegan leather. It has an interior zippered pocket and a magnetic closure.
You can pair the Cher tote with any outfit, whether you're going to work or a casual outing.