Bags are an essential aspect of our lives. We use them not only to carry our everyday essentials but also to enhance our outfits and in a way handbags are a symbol of the financial class.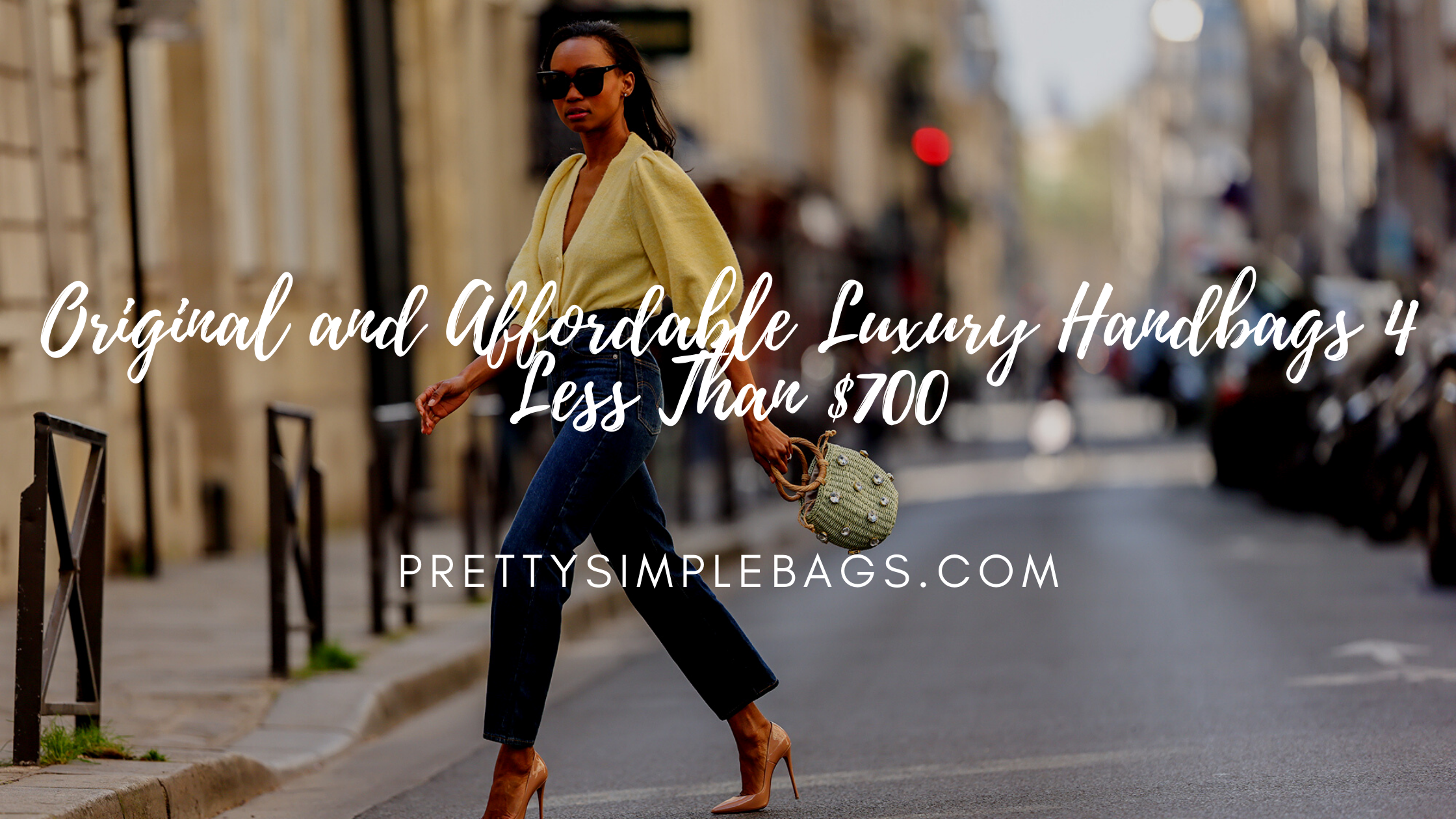 Let's learn about where to purchase original affordable luxury handbags for even less than $700!
Are Luxury Bags Worth It?
You may be wondering if buying designer bags is really worth it. Why does everyone desire them? Here are some things you should know:
High Quality and Durability
The first and foremost reason to purchase a luxury handbag is because of the high quality of materials used. They are made using the best leather and hardware materials. This is why brand handbags are highly durable and they will maintain excellent condition even with several years of use!
As soon as you acquire your first designer bag, you will instantly appreciate its high quality and durability.
Good Resale Value
Purchasing a designer bag is an investment. If you become bored with your handbag and would like to buy a new one, you can always resell the previous one. Designer handbags are constantly in the trends.
Economy
Though you may find this unbelievable, designer bags are economical. How can this be true when they are so expensive? You can always buy a nice luxury bag from even a big-name brand for under a thousand dollars. And since they last a long time, you don't have to spend money over and over again on cheap bags that you can only use for a short time.
Beauty and Uniqueness
In addition, you may desire a luxury handbag because it is a perfect addition to your closet, gives you a sense of luxury, or makes you feel happy.
If you are convinced at this point that owning one luxury bag is better than several cheap and inferior bags, you might want to know how to afford designer bags.
Here are a few tips:
4 Tips on How To Afford Luxury Bags
1. Cut down Your Spending on Little Things
You would be surprised by how much money you will be able to save if you avoid wasting it on unnecessary things. You can save your budget by simply letting go of a few unnecessary things. Make a list of things that are important to you and another list of needless items. And always refer to this list whenever you are thinking about buying something!
2. Choose The Right Thing
You should choose what kind of bag is right for you. If you are looking at handbags from a particular brand, browse through their pieces and go for the one that best suits you and your lifestyle. Go for a neutral-colored bag so that it fits different outfits and is still stylish for several years. You should avoid bags that are very trendy but expensive. To help you choose wisely, ask yourself if you would still want to wear the bag in a year. Be selective about your purchase.
3. Try Second Hand
As we have previously established, luxury handbags are made using high-quality materials and they can last for several years. So, you can also find second-hand bags in great condition and they will cost you less money than a brand-new bag.
If you decide to go for pre-owned bags, I recommend that you be careful about choosing a shop. It is important to verify the authenticity of an item, and you can only get a 100% guarantee of that from a reputable retailer.
I personally advise you to check the information below to make sure the bag is an original before paying for it:
The original packaging
The original receipt
The tags that come with the product
4. Buy On Sale
The most iconic and classic luxury bags are only on sale once in a while, however, there may be a miracle if you are patient and you may be able to buy your dream bag for a lower price!
Four Tips to Choose an Affordable Bag
There are some designer bags that are not so costly but still chic and of high quality. What are the things to consider when looking for the right luxury bag?
1. Comfort is Very Important
To be sure that a bag is right for you, you have to try it on, imagine how it will sit on you, what outfit you will wear with it, and how it makes you feel. I advise that you check how heavy or light the bag is, look for the interior and exterior pockets as they will be useful for keeping all your items in order.
The bag shouldn't fall off your shoulder easily. If there is anything about the bag that makes you uncomfortable with it, don't buy it.
2. Consider Your Way Of Life
This is also an important factor when purchasing a bag. The bag should be suitable for your lifestyle. If you need to go to work every day with all your essentials in your bag, it's a good idea to choose bigger bags, and if all you take is a phone, cosmetics, and keys, you can always choose a neat small or medium bag.
To avoid ending up with the wrong size of the bag, take out the items you carry in your old bag such as mobile phone, keys, perfume, makeup, snacks, and try to fit them all in your new bag.
Anyway, unless you're very tall, I wouldn't advise you to go for very large handbags even if you always carry many items in your bag to avoid looking ridiculous. On the other hand, taller persons should shy away from micro-bags because they make the difference between you and the bag more obvious.
3. Rationality
If you're buying a bag for everyday use rather than for special occasions, ensure that the color is a match for most of your outfits. I advise you to go for colors that are neutral and common such as black, brown, grey, beige, blue, and red. It should also add to and harmonize your style. However, if you are outdoors most of the time, go for dark colors such as grey to avoid dust and prevent the visibility of dirt on your bag.
4. Attention to Detail
If you are buying a pre-owned bag, take note of rubs, cracks, scratches, and any other defects. You will get more use from a bag with minimal wear.
Affordable Luxury Handbags Less Than $700
If you have decided to purchase a designer handbag, you may find it difficult to choose one because there is an endless variety of models and designs.
To help you in your decision when looking for the perfect handbag, check out the top 10 original affordable luxury handbags that can save you money.
1. GG Canvas Jackie Bag by Gucci – $175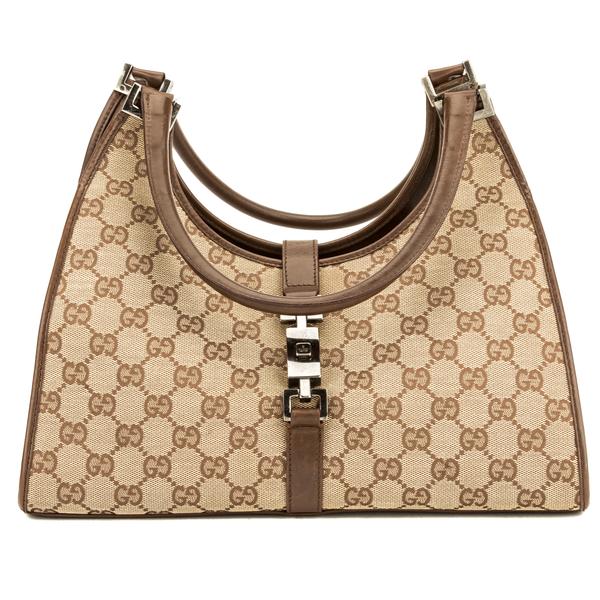 You can never go wrong with a classic black Gucci bag. The bag has a simple design but is still stylish at the same time thanks to the Gucci monogram on the material and the silver-toned hardware. Made out of gentle canvas, the Jackie bag is priced at $175.
2. Vintage Black Leather Bag by Versace – $199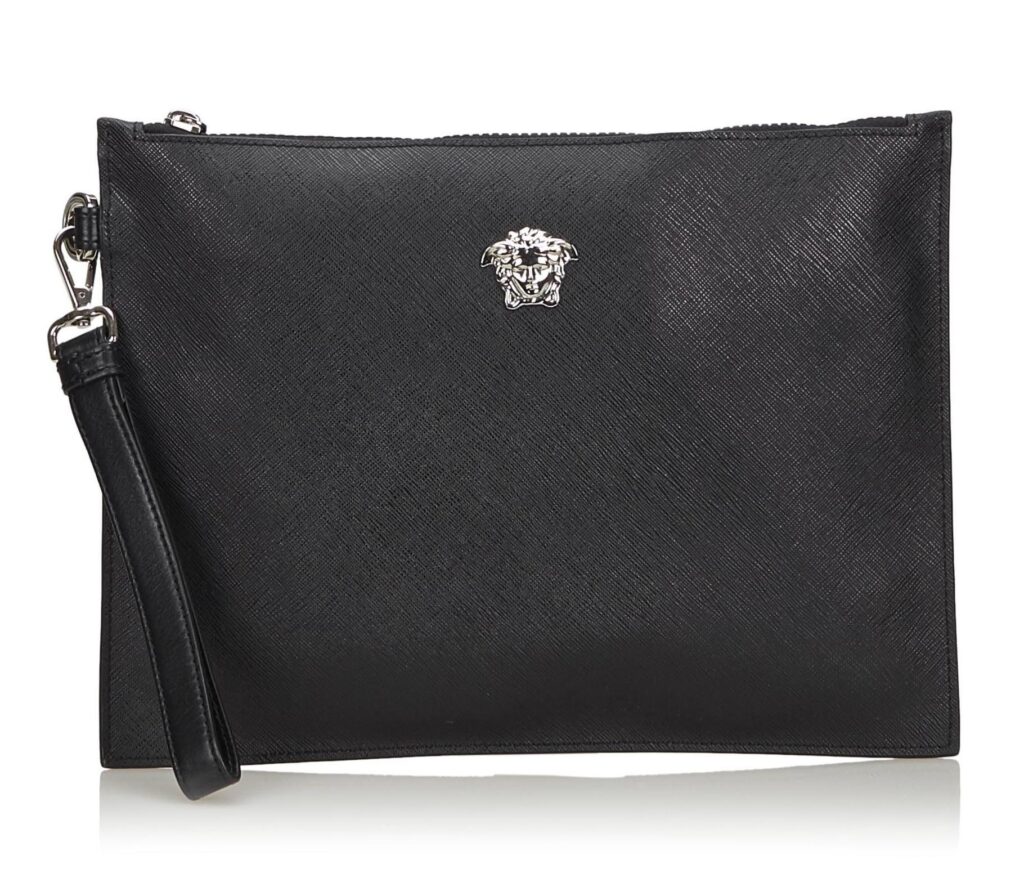 This is a very chic and irreplaceable original vintage Versace bag. Every woman should own at least one black Versace bag! It is a perfect handbag with gold-toned hardware and soft natural leather.
3. White Goat Leather Large Handbag by Dolce & Gabbana – $199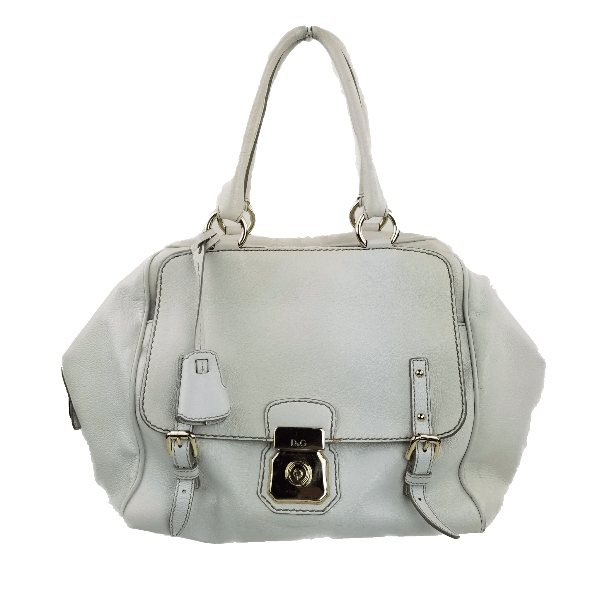 The White Goat Leather Bag does not look like much at first sight but its premium white goat leather, soft structure, and beautiful finish are totally an attention grabber! You definitely won't go unnoticed when carrying such a handbag.
4. Quilted Lily Glam Leather Bag (Light Grey) by Dolce & Gabbana – $209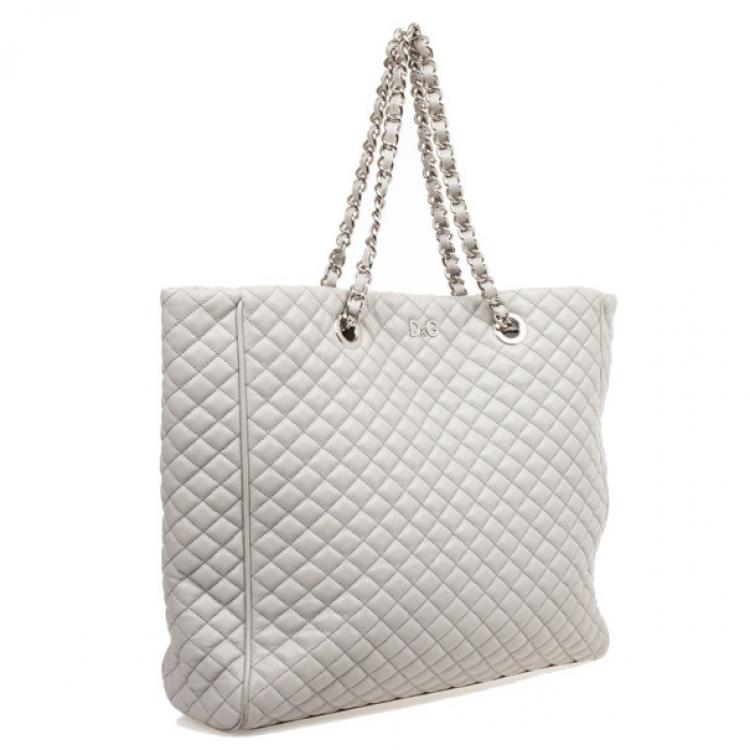 Show off with this modern D & G Lily Glam Bag in subtle color. It is made out of quilted leather and comes with leather handles, a silver-toned logo across the front, and a snap closure. With this fancy handbag, you have the perfect addition to your daytime or evening wears.
5. Lock Medium Bag by Valentino – $377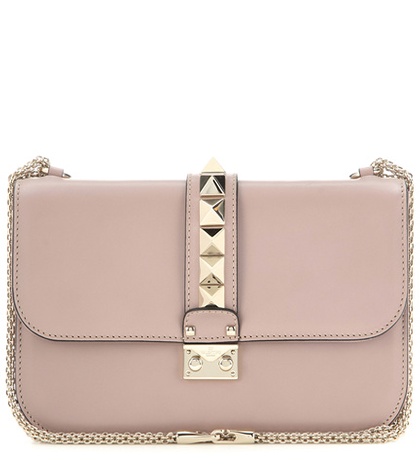 This Valentino lock bag is a total icon. The incredible beige bag is quite elegant with its luxurious calfskin and shiny flap closure decorated with signature studs.
6. Beige Macadam Boston Bag by Céline – $471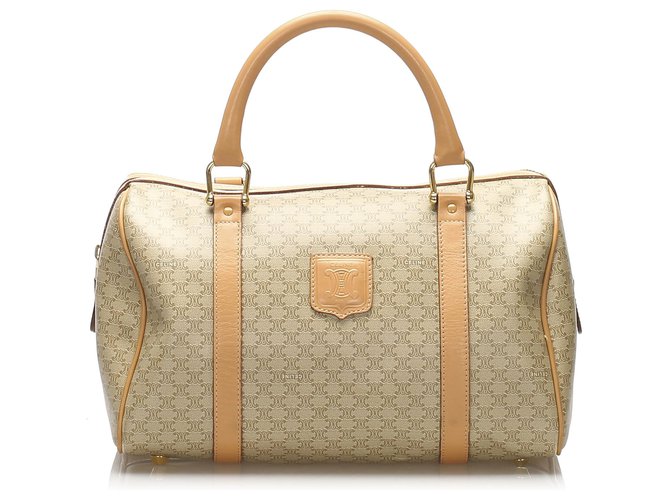 You can pull off an urban look easily with this Celine bag. The bag looks sophisticated thanks to the beige edging and the brown leather and PVC. Celine shows that you are fashionable with your choice of accessories.
7. Black Logo Crossbody Bag by Prada – $505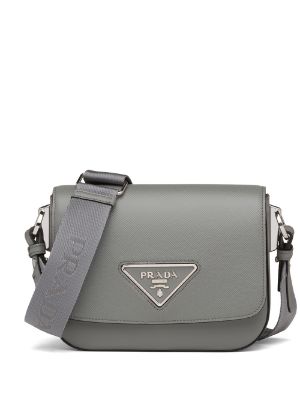 Made of black saffiano leather, the mini shoulder bag is an excellent choice for dates and outings with friends.
8. Monogram Canvas Estrela MM Bag by Louis Vuitton – $599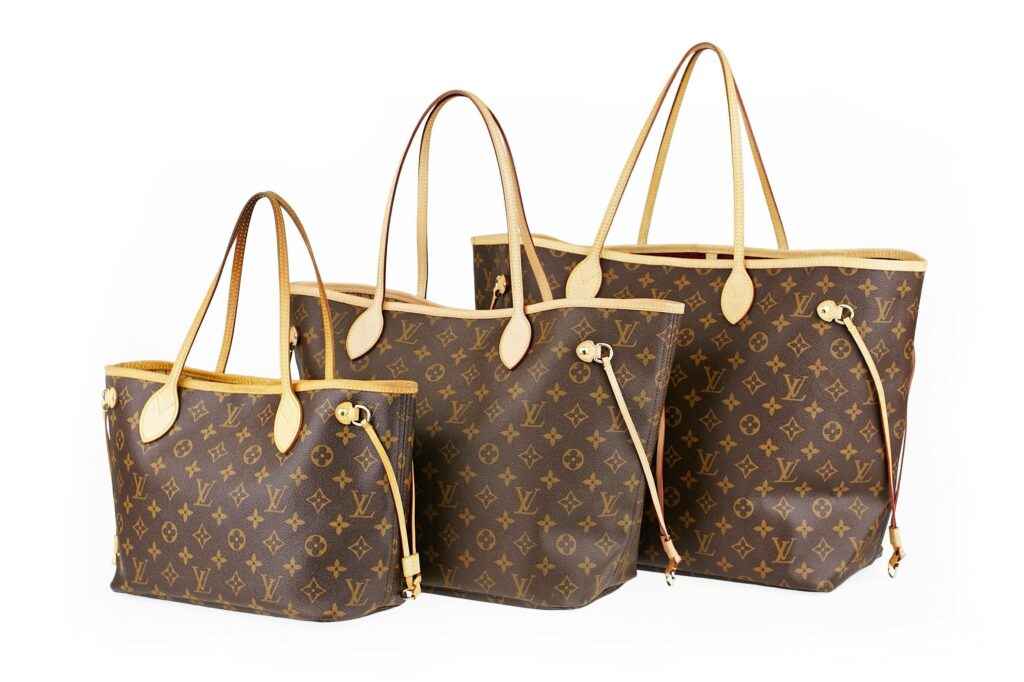 The elegant and sophisticated Monogram Canvas Estrela MM Bag is a very roomy everyday bag that lets you carry all your everyday essentials. This bag comes in a classic tote style, canvas material with beige trim, and a removable shoulder strap which you can either wear across your body or over your shoulder.
9. Small Cabas Crossbody Bag by Yves Saint Laurent – $599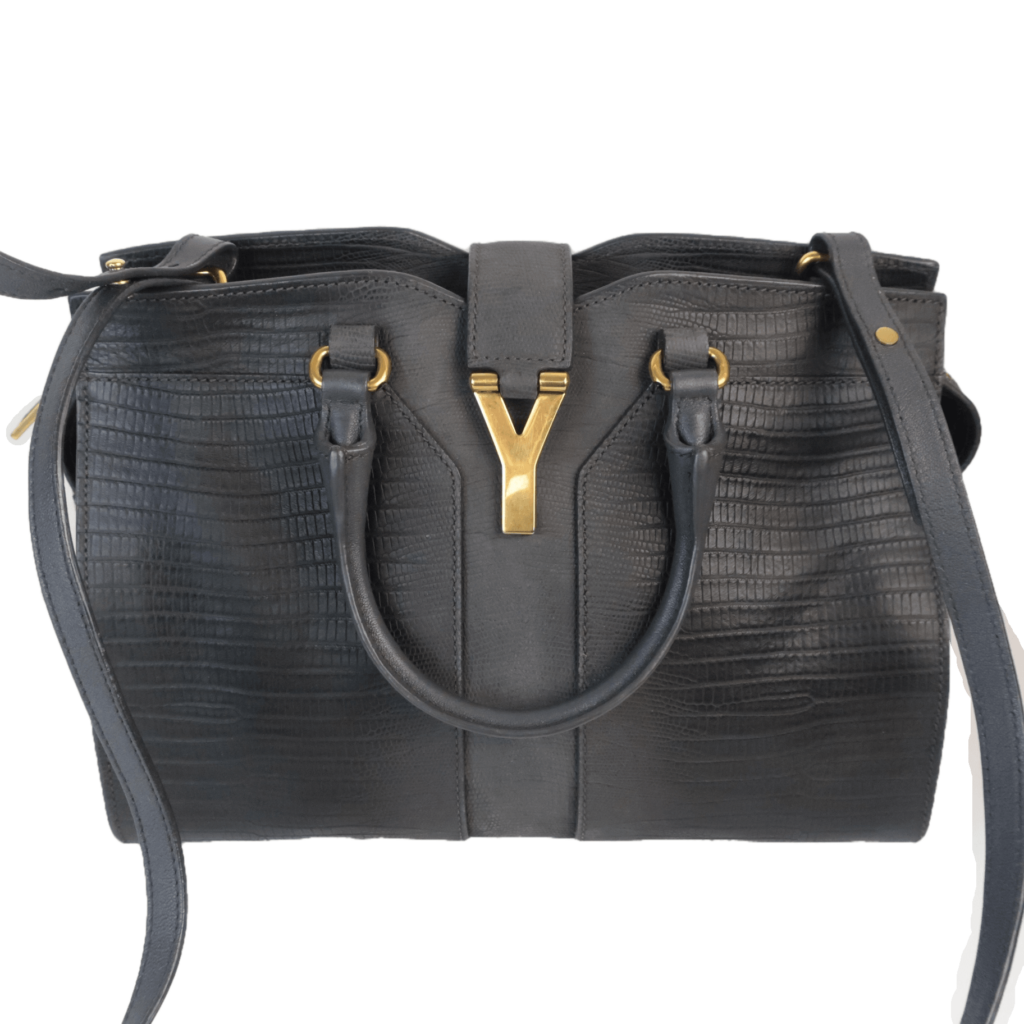 Thanks to this incredible crossbody bag, you can now wear a small piece of Saint Laurent to any place you go. This small accessory is made out of natural black leather and is suitable for use day and night.
10. Beige Intrecciato Woven Nappa Bag by Bottega Veneta – $699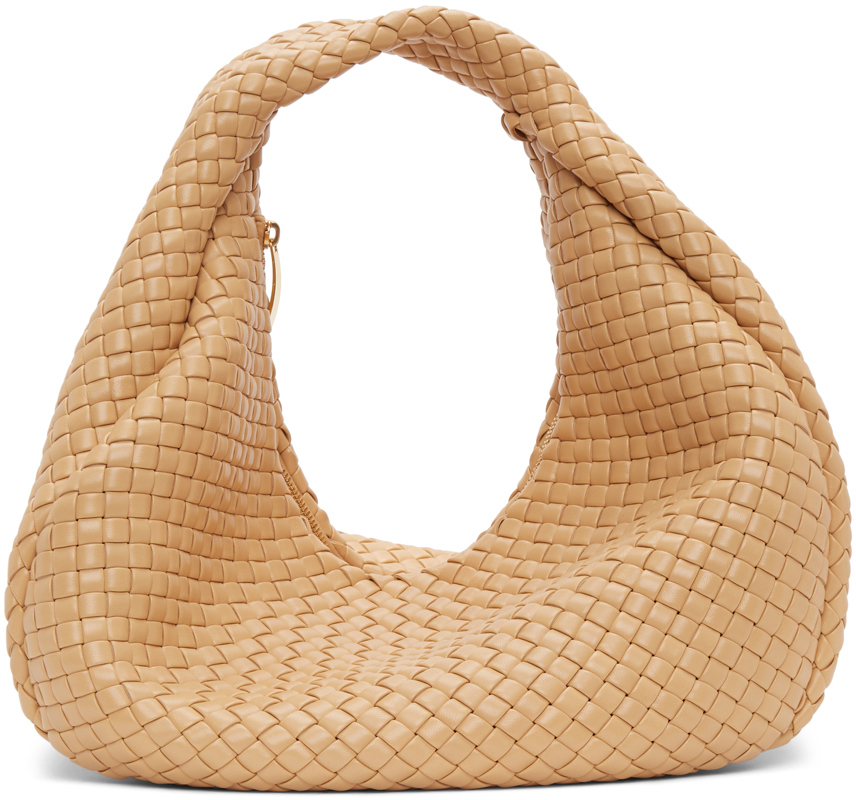 Made from durable Nappa leather, the Bottega Veneta bag is an absolutely fashion-forward and urban handbag priced at $699. The beige color gives a hint of sophistication and adds an elegant touch. This accessory can't be mistaken for another due to the signature Intrecciato weave pattern.
Best Place To Purchase Luxury Bags: Online or Physical Store?
If you are unsure about whether an online store or a physical store is the best place to purchase a luxury bag, we have the answer!
Some brands have offices while others don't.
It is definitely cheaper to buy a designer bag online because the owner of a store includes the cost of rent, payroll, fixtures, and electricity in your purchase.
When shipping online, you have access to all the available styles and colors to select according to your preference, unlike at a store where you are restricted to what they have in stock at that time.
But note that if you're purchasing a bag online, you are unable to feel the bag and look inside as you would do at a store.
Whichever option you are going for, whether buying online or at a physical store, I recommend that you check the bag for authenticity.