You often never think of practicality when you go a-hunting for designer bags. This is even truer when you get your eyes on all the beautiful options out there. We do think a practical designer bag is something you should have in your collection of designer bags and what's more practical than a crossbody bag? They can serve utility purposes from day to day and even more.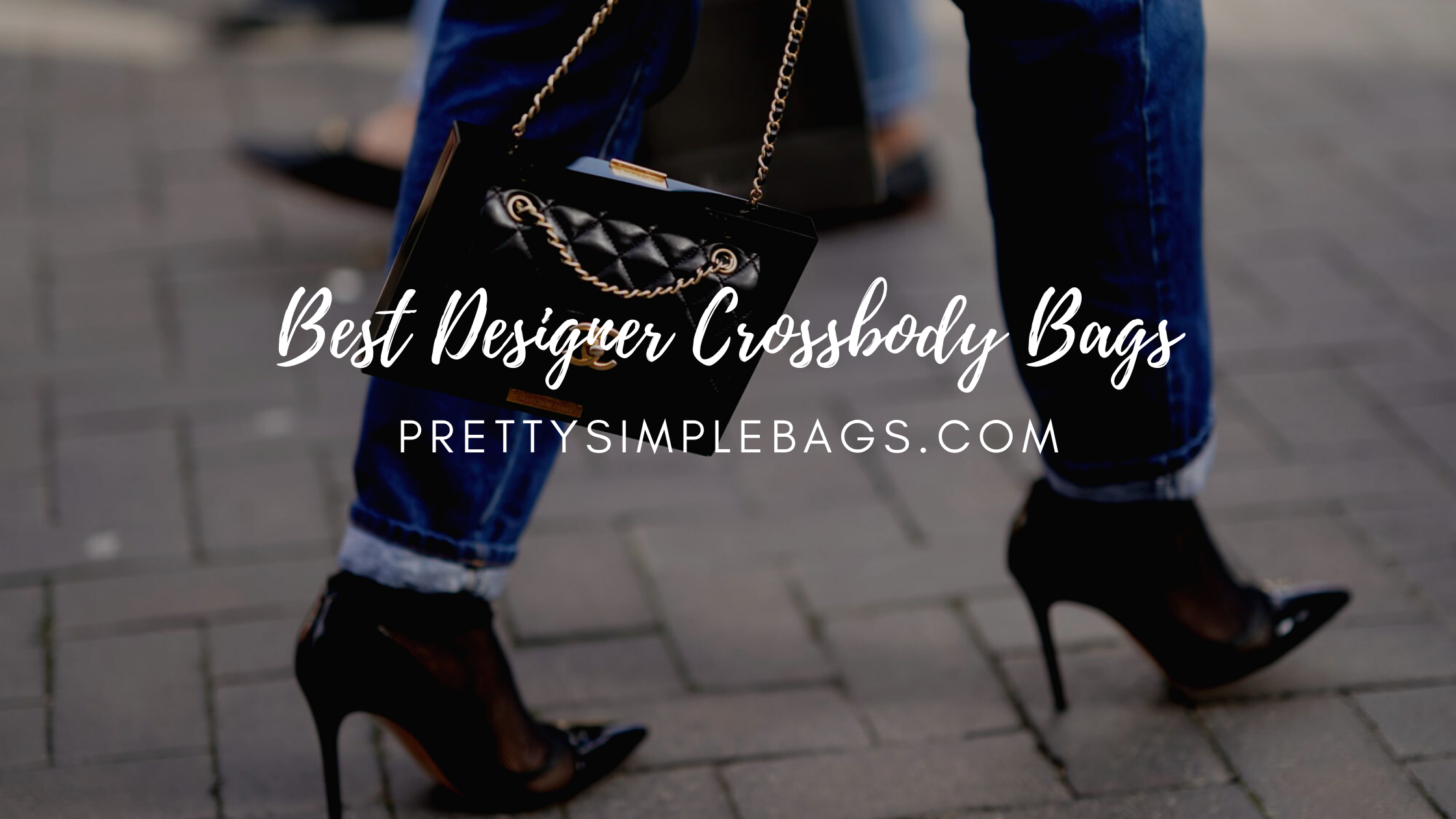 What are some of the best Designer bags out there?
While you run through your daily to-dos, you will want to have your hands unencumbered by your bag. You will want those hands free to be able to carry those purchases, pick up things and open your car door. This is why you will need a bag that leaves your hands free.
Crossbody bags are designed to lie unobtrusively across your chest and over your shoulder. Your belongings can be held in perfect safety while remaining easily accessible but most importantly, it leaves your hands free for other things. Below are thirteen of the best crossbody designer bags out there.
1. Louis Vuitton Pochette Metis Crossbody Bag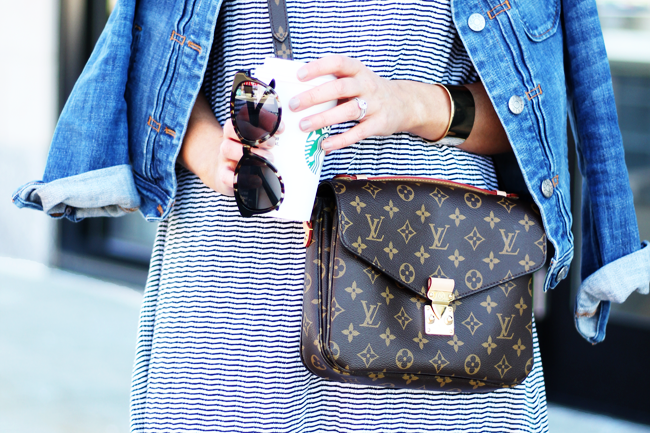 Louis Vuitton makes some of the best designer crossbody bags and the LV Pochette Metis is one that we love. It comes in a compact size for everyday use. This design defines practicality with two compartments, an internal slip pocket, and an external zipped pocket behind, there is nothing more practical than this.
You can only get the LV Pochette Metis in one size but you can choose between the canvas and leather options. With both offering a variety of colors, you can pick what works best for you. If you are looking to save a little money, go for the slightly cheaper monogrammed canvas version.
The Pochette Metis offers a timeless design due to its simplicity and elegance. You will be sure to get a lot of use out of this crossbody bag.
2. Louis Vuitton Odeon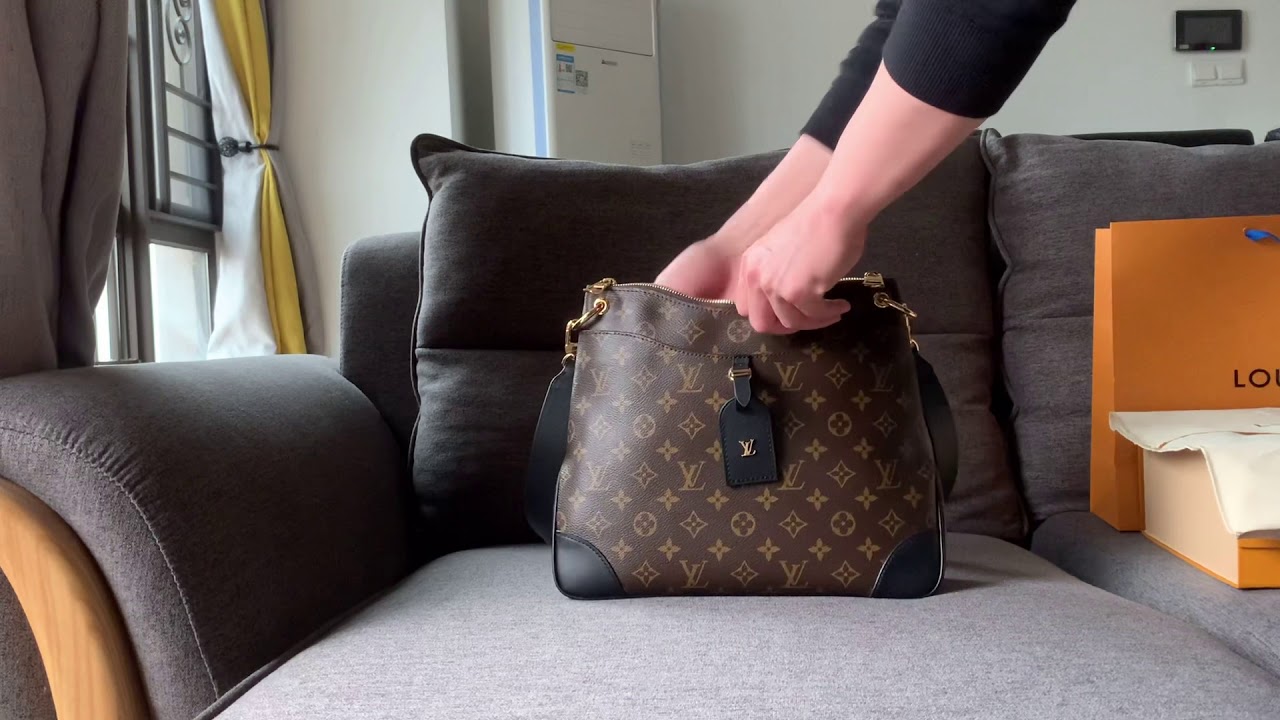 Louis Vuitton went for casual vibes with the LV Odeon which makes it a perfect fit for everyday use. It comes with a zipped top which should assure you of the safety of your belongings as well as ease of access. It also sports a slip pocket with a hidden magnetic closure around the front. This slip pocket can hold any of your smaller belongings that you may need to access very quickly. The LV Odeon offers an internal slip pocket as well.
The Odeon bag has a tapered shape which means it can be comfortably worn on the hip or over the shoulder. It comes with an adjustable strap that can be tweaked to fit all body types. The leather strap is detachable and can be strapped onto other bags using handle loop attachments.
With the laid-back design of this crossbody designer bag, it offers a cool appearance that can blend perfectly into all your everyday outfits. We understand you might find it difficult to choose between the Louis Vuitton Odeon and Pochette Metis since they are both excellent crossbody bags.
3. Louis Vuitton Speedy Bandouliere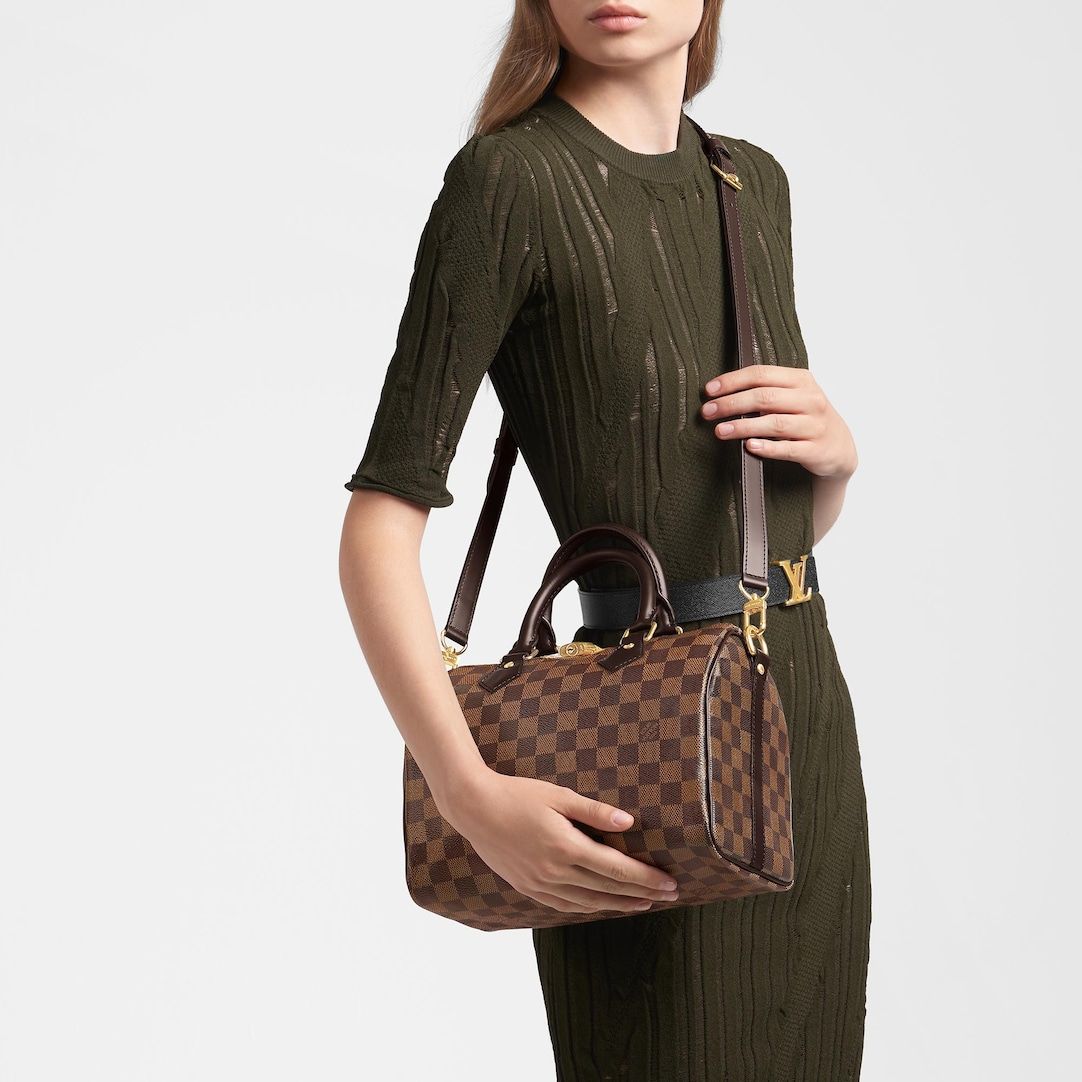 Louis Vuitton designed a crossbody or bandouliere version of the LV Speedy which we rate highly. It is versatile and doesn't discriminate when it comes to locations; you can rock it to just about anywhere. Be assured that this bag will hold all your stuff in its spacious interior while the zipped interior pocket will provide all the security you need.
You have options of sizes 25, 30, or 35 so you can make a purchase based on how much you want the bag to contain. You should note that the sizes mentioned above show the bag's dimensions at its widest point. The Speedy Bandouliere is likely to get less comfortable around your waist through the day if it is on the large side and with all your essentials inside. We would go for the Speedy's 25, it is compact and perfect for shopping and for handling small errands.
4. Louis Vuitton's Passy Crossbody Bag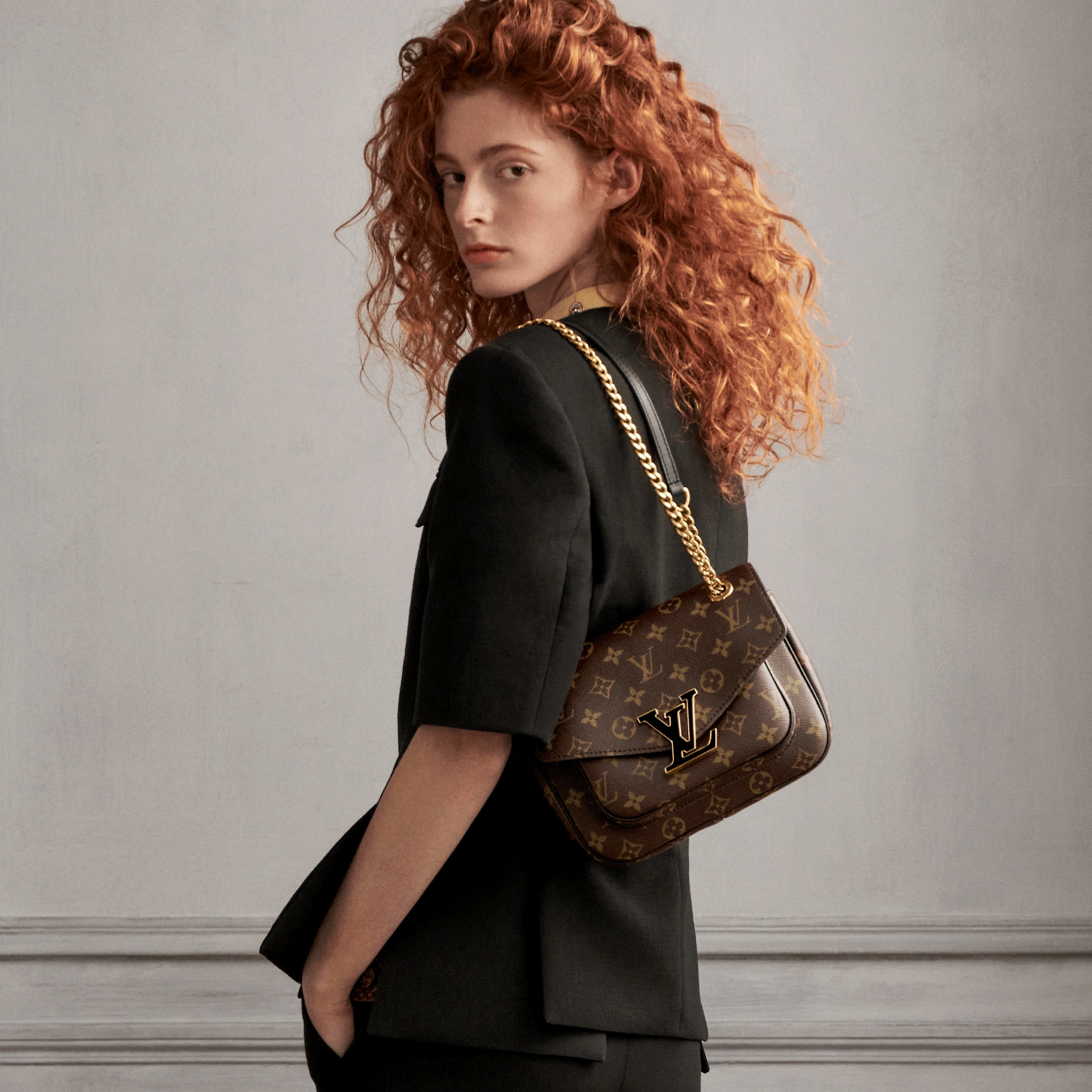 The Louis Vuitton Passy Crossbody Bag is the perfect option for those who admire Chanel 19's chunky chain strap but aren't willing to shell out the hefty price attached to it. It is very wearable and can be styled as a crossbody bag or worn over the shoulder. What's more? It segues easily from day to night fashion styles thanks to the glossy LV hardware positioned in front.
There are two compartments within the Passy with one of the compartments zipped to ensure security. You will also find convenient slip pockets behind and in front of the Passy, both of which can hold your phone or purse. The Passy is compact and will serve you well if you are just looking to move with your bare essentials.
5. YSL Toy LouLou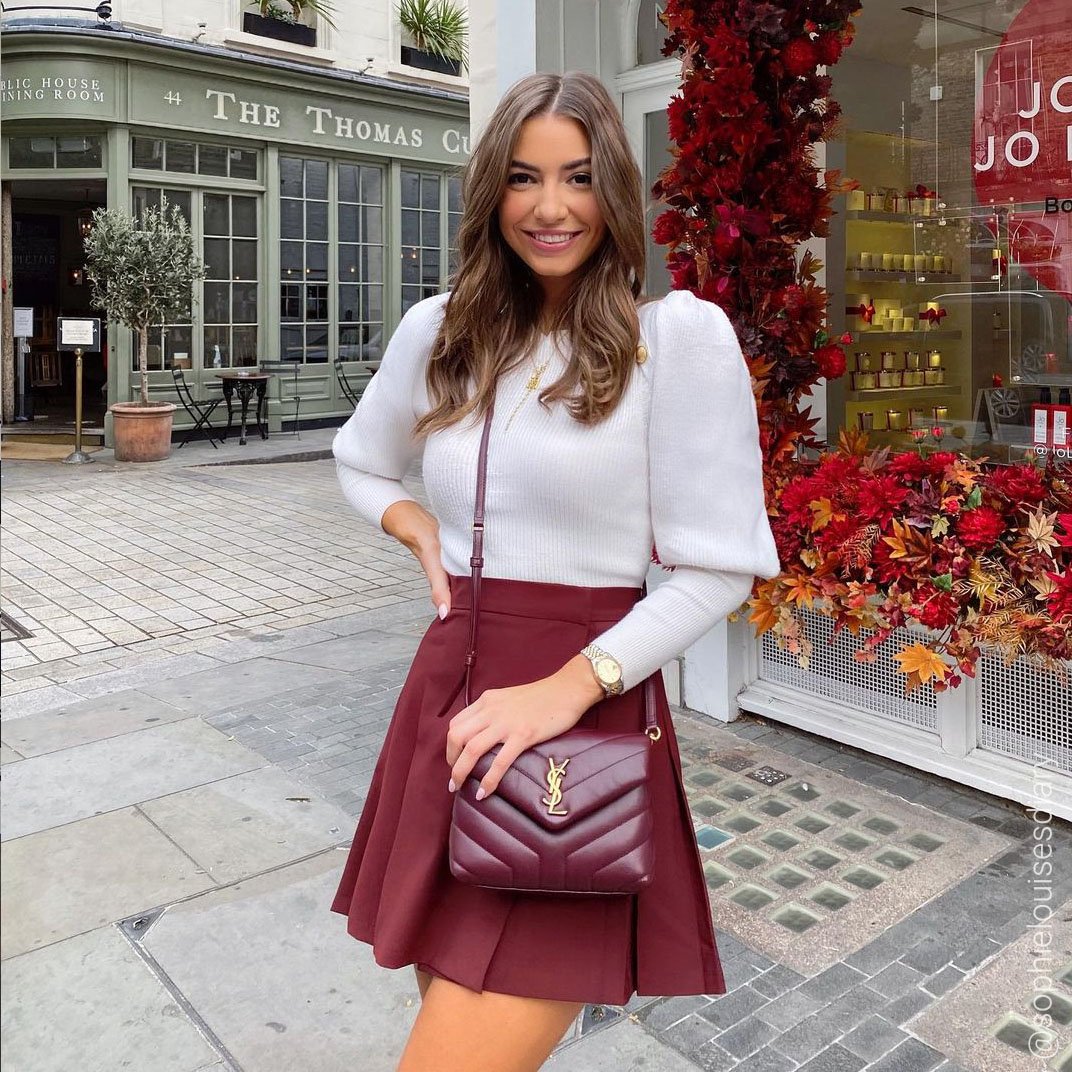 The YSL Toy LouLou sports an envelope-like design with the lux quilted texture and the statement logo hardware giving it evening bag vibes. The YSL Toy LouLou is designed by Saint Laurent and you shouldn't pay any attention to its appearance, it might look small, but it is spacious. It offers more than enough space for when you want to enjoy a night out.
It has two interior compartments with a central slip pocket situated between the two compartments. It sports a zipped pocket that can hold a bit of cash and your keys at the back with a small slot that can hold your bank cards safely. The leather strap is detachable and can be adjusted to fit your height. It is also comfortable to wear.
The style and design make this more of an evening bag. It can also blend well with any of your wears considering the simplicity of the design. The YSL LouLou is available in Toy black Matalasse leather with silver or bronze hardware for £945 or with chic, matte black YSL hardware for £1, 000. If you desire a little extra and still want your best designer crossbody bag in black, then you can go for the quilted patent LouLou Toy for £1, 035.
6. YSL Sunset Crossbody Bag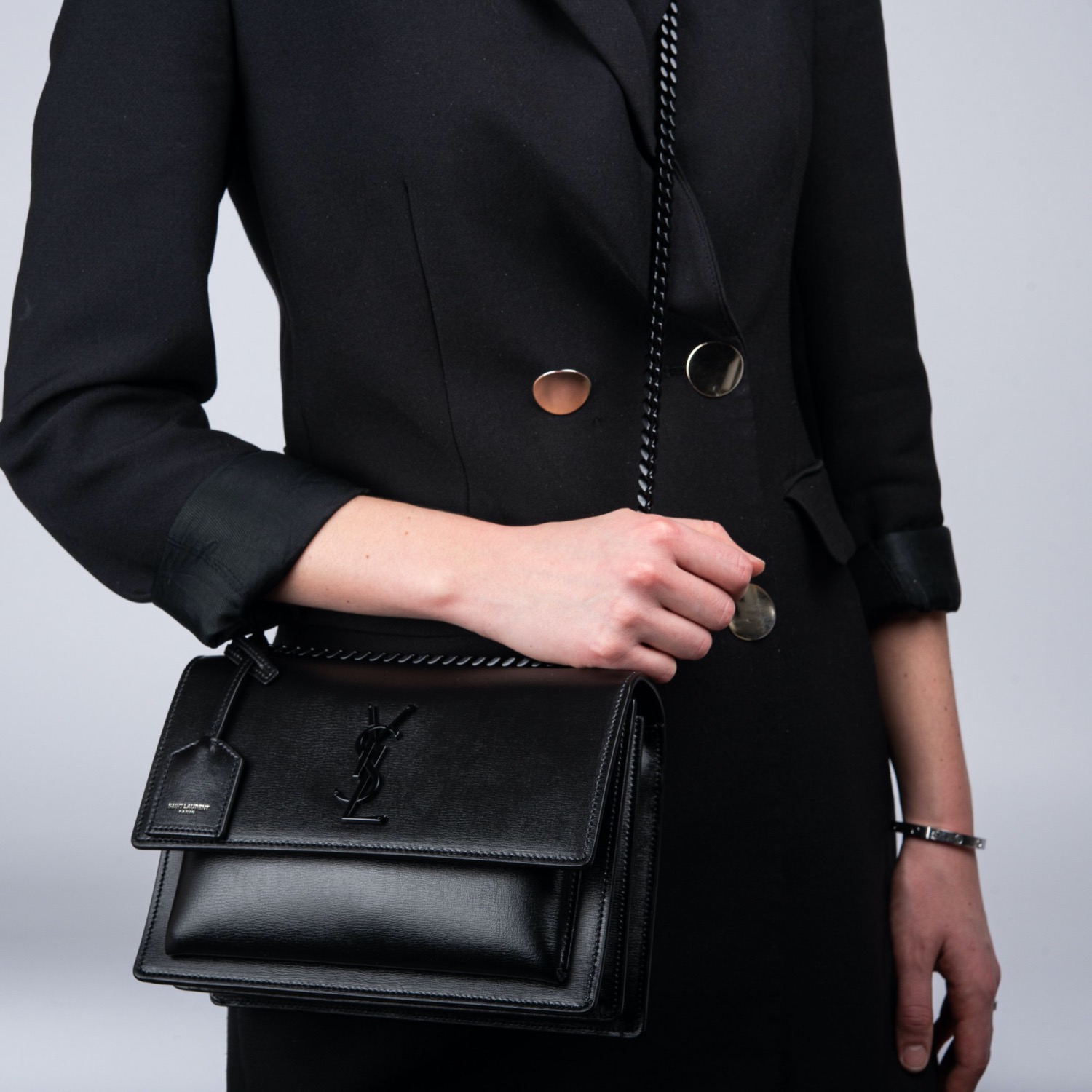 If you are looking to get to the pinnacle of a classy LBB (Little Black Bag), you can do that with the YSL Medium Sunset crossbody bag. It sports clean straight lines, calf-skin leather, and a boxy curb chain. You can get the bag in a variety of classic colors and some finishes. You can get the catchy suede for £1, 795, the croc-embossed leather for £1, 760, and the smooth or grained leather for £1, 700. The variety it offers allows you the freedom to choose your best style.
If you are looking for a bag that helps you to keep your things well-organized, this is a good choice. It has two open compartments and three slip pockets; one in front, another at the back with a third smaller internal slip pocket at the back. You won't lack room for your phone, car keys, purse, or even a bit of make-up. It can hold everything you need for a girl's night out.
7. Chanel 19 Crossbody Bag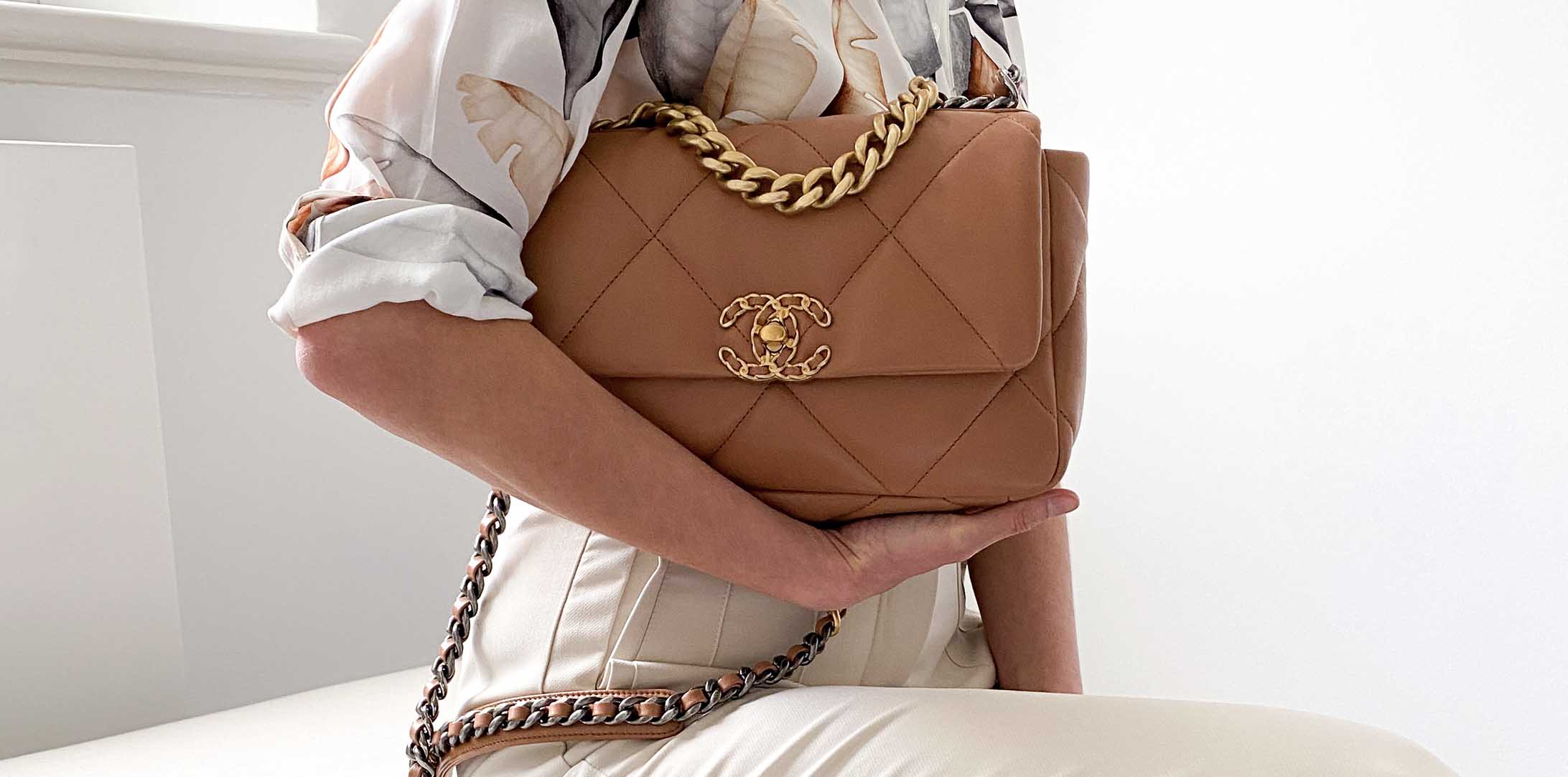 Chanel 19 is one of the more costly designer crossbody bags in this catalog. It is very versatile and comes in a simple style with Chanel's signature CC logo twist clasp and flap closure. You can have the Chanel 19 in a variety of colorways, styles, and fabrics which allows you to find a style that suits you perfectly. Of course, the cost is quite considerable, this beauty will take about £4,000 off you.
Chanel 19 is not chunky when worn across the body, yet it offers plenty of room. It sports an external slip pocket at the back which is perfect for your phone and a zipped pocket behind the main compartment which will hold your money and cards well. You may want to invest in a handbag liner to allow yourself more pockets for organizing your stuff because there is only one big compartment in the bag. The liner will offer some extra advantages including protecting your bag's lining and maintaining the structure.
You can also get the Chanel 19 flap bag in a larger size if that's what you are looking for.
8. Chanel Boy Bag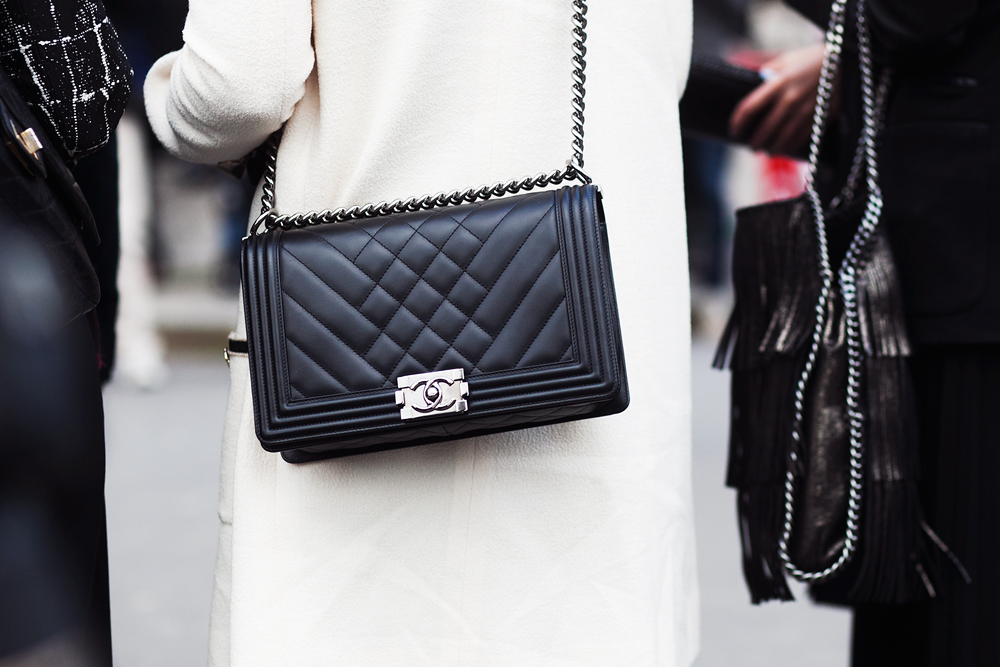 The medium-sized Chanel boy is the quintessential everyday crossbody bag. It offers enough room for your phone, small purse, keys, and a few items of makeup which makes it perfect for handling your daily errands. We should also mention that the Chanel Boy lacks depth which is why we prefer the Chanel 19 (or the bigger Boy bag) which is a much practical Chanel crossbody bag.
The Chanel Boy sports a well-structured design and its versatility make it extremely amenable to most everyday outfits. You can pair a black or neutral-colored Chanel Boy with just about any outfit.
Read on for more budget-friendly options if you are on a budget but would still love to own one of the best designer crossbody bags out there.
9. Gucci Soho Disco Bag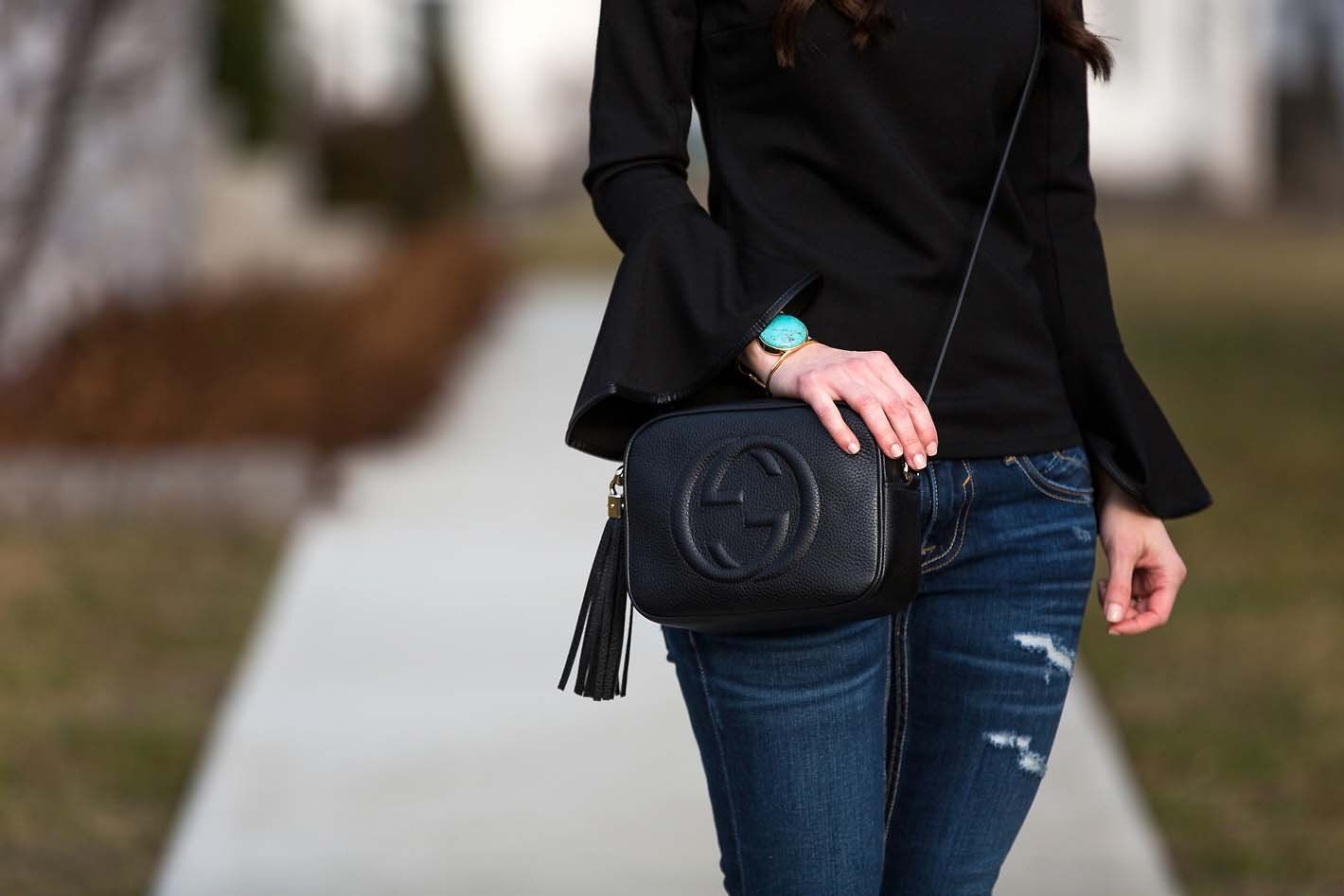 Gucci Soho Disco is the bag for you if you are in the market for a budget-friendly and very simple designer crossbody bag. The Gucci Soho sports very lovely edges which take the shape of the embossed GG logo. It has a bohemian lean to it with the leather tassel embellishment which contributes to making it a really lovely bag. This is the perfect bag for those days when you feel like traveling light while leaving your hands free.
This bag has a very casual feel and could become your everyday bag if you let it. Compared to other bags on this list, the Gucci Soho is quite small but it might beat most for practicality. It comes with one zipped compartment and a small internal slip pocket at the back which offers lots of space to hold your phone, purse, sunglasses, and keys. You can even get a bit of makeup in too. The bag also sports a thin leather strap that can be adjusted to fit.
10. Gucci Marmont Matelasse Bag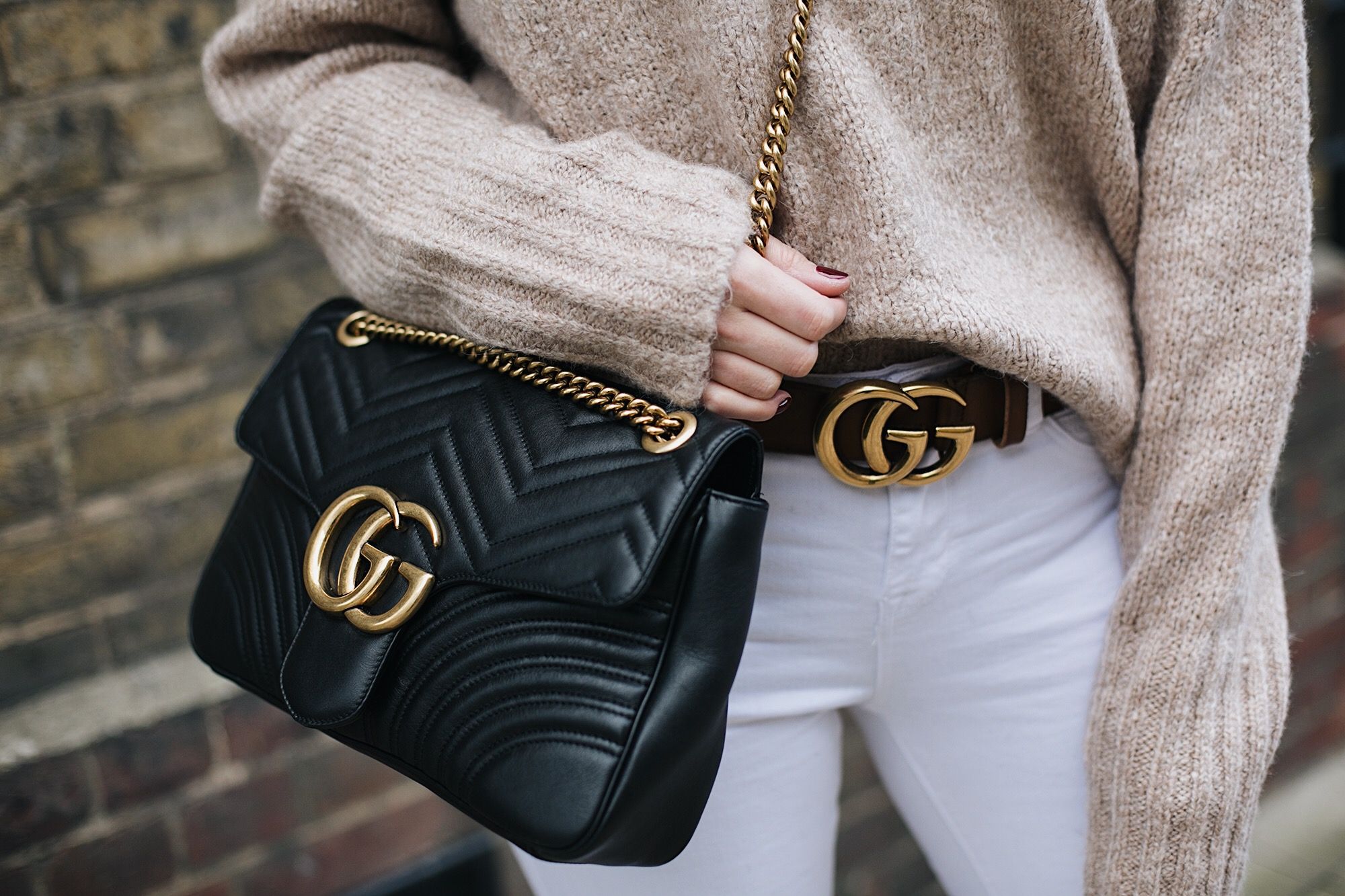 Gucci's Marmont Matelasse has a shape that looks a lot like the Soho Disco's. They are both camera-style bags but the metallic GG hardware elevates this towards an evening bag. We feel the Marmont Matelasse has the potential to be an excellent all-rounder particularly when you get a small size (and not mini) and in a more neutral color tone.
It has a part-chain, part-leather strap which is not adjustable. This means it won't fit everyone perfectly depending on individual height. It is 60cm long, something you should pay attention to before you make the purchase especially when you are looking for an everyday bag. The Marmont Matelasse comes with a single compartment with a slip pocket behind it. The mini doesn't offer a lot of space but it will hold all you need for a night out.
11. Givenchy Antigona Mini Bag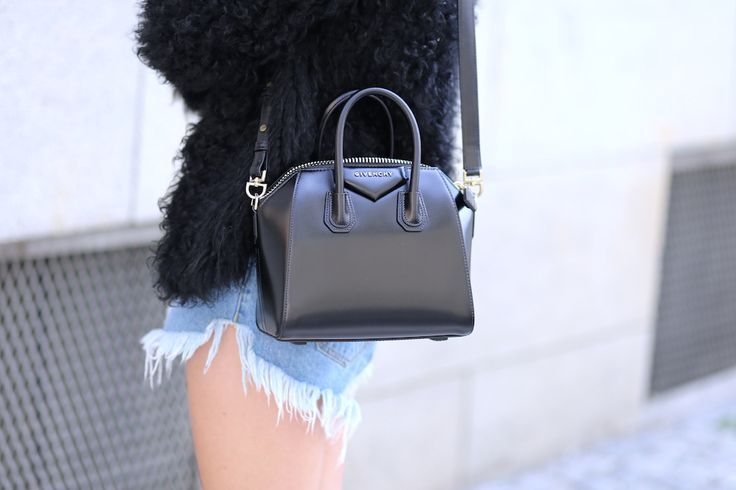 If you love a well-structured designer crossbody bag that holds up its shape and can serve everyday wear purposes, the Givenchy Antigona Mini is a perfect choice. Besides the mini, the Antigona also comes in small, medium, and even large sizes but these larger sizes can't be worn as crossbody bags. Click on this link to check out our Antigona size comparison, you might be love one of the bigger sizes for a work bag option.
You can get most of your stuff into the mini including your phone, keys, purse, and a bit of makeup. You might even be able to get your iPad mini into this little bag with the rest of your stuff if you need to work on the go. The Antigona has top handles and an adjustable shoulder strap which means you can style it in several different ways to suit your different outfits.
12. Prada Cahier Crossbody Bag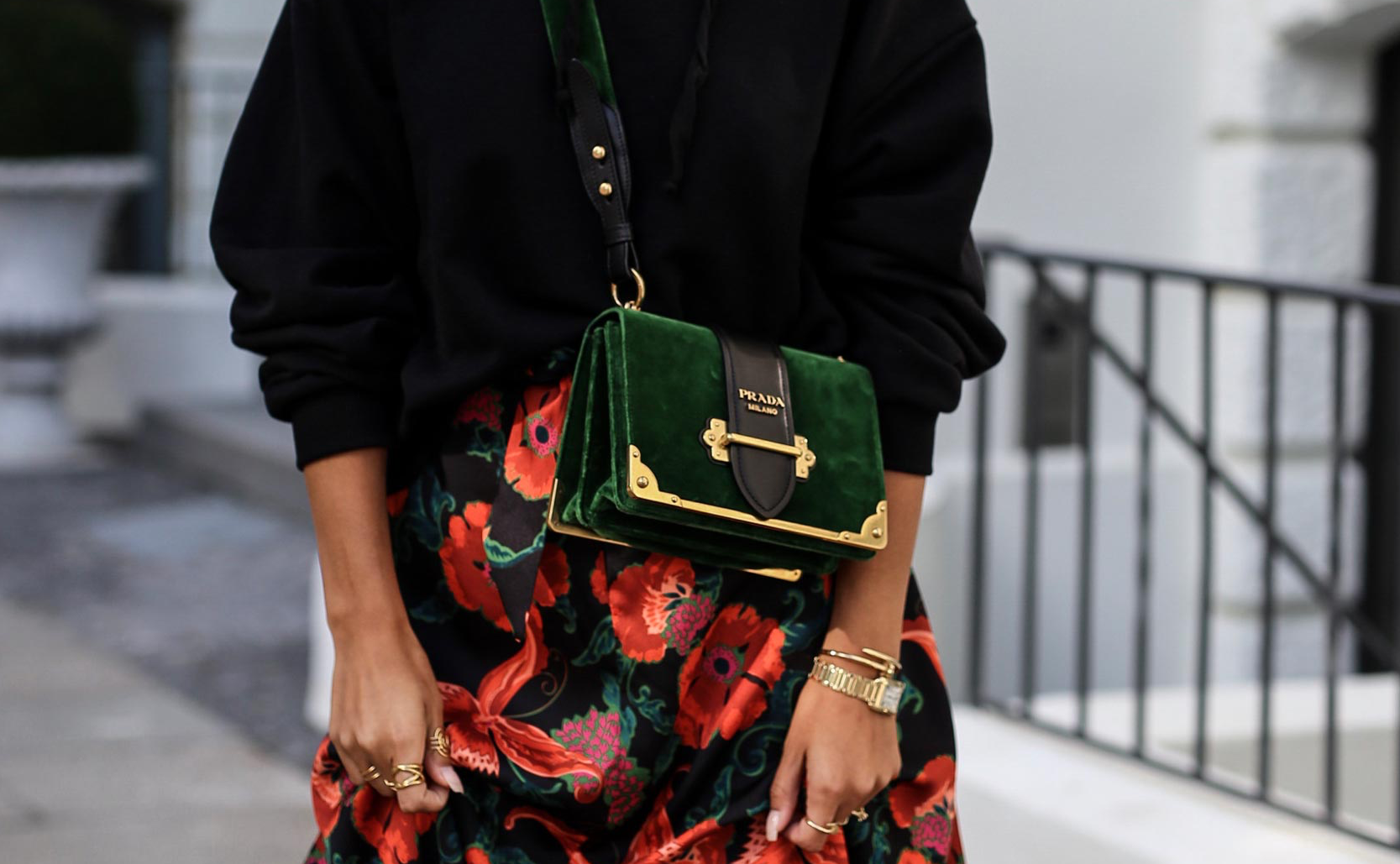 The Prada Cahier could be a good alternative for those who love the appearance of the Chanel boy but can't meet the budget. The Cahier has a funky, boxy styling which elevates this casual LBB into a statement accessory, it packs an even bigger punch when you opt for the bejeweled floral version.
The Cahier offers an adjustable strap that offers enough width which can be adjusted to if you want to wear this as a crossbody bag or a shoulder bag. It sports unique hardware which is reminiscent of the edges of an antique book cover. This hardware safeguards the corners of the bag while giving it an edgy appearance with a whimsical bent. The metallic edging adds a bit of weight to the bag, making it heavier than one would expect for a bag that size.
The Cahier is a little smaller than most people will like. You could use it simply as an evening bag or for such events that require an easy wear bag while ensuring that you have your hands free to make all those handshakes and network with ease. It comes with two inside compartments and two small slip pockets that can hold your cards.
13. Prada Camera Crossbody Bag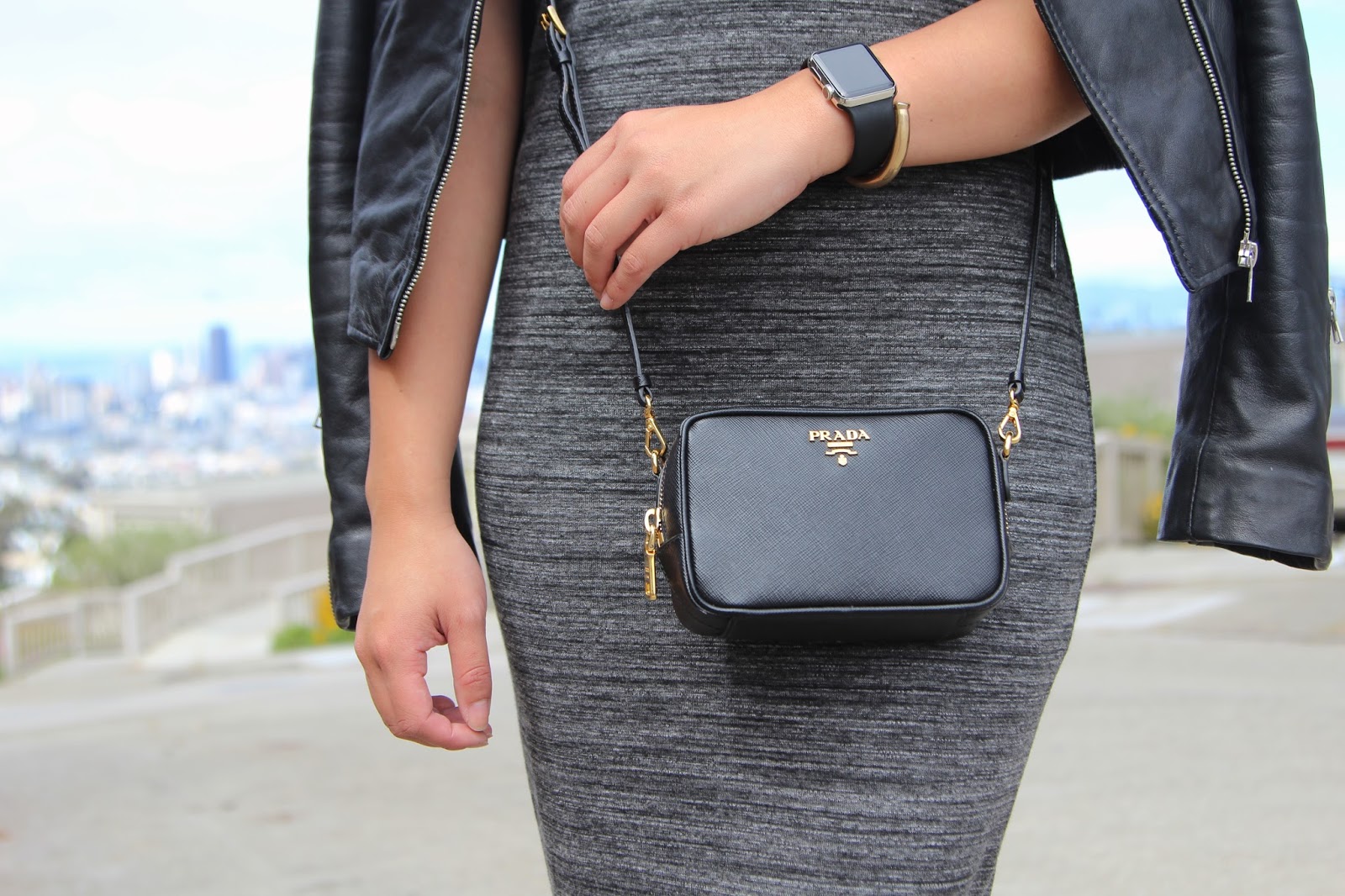 The last designer crossbody bag on our list is Prada's Camera bag. It is a very simple but elegant bag which you can wear with just about anything. It can be worn in the evening, or earlier in the day whether you are going for casual or a more dressy appearance. It is small in size and perfect only for the days you feel like traveling light.
It comes with one zipped compartment, a slip pocket (capable of holding a small purse or phone), and some convenient card slots. The strap is flexible and makes it easy to wear this bag as a crossbody bag or over the shoulder at a convenient length. Generally speaking, this bag may look small, but it is an excellent designer bag for your collection. It is the bag for all seasons.