The Michael Kors brand is highly sought-after across the world for its soft leather and premium metal hardware, letter logos, and charms. Whether you're looking for a comfortable and chic backpack or a stylish hobo bag or a crossbody tote bag, there is something for you from Michael Kors. Michael Kors offers luxury purses and bags in different price categories, so the odds are high that there is a Michael Kors bag that is affordable for you, irrespective of your budget.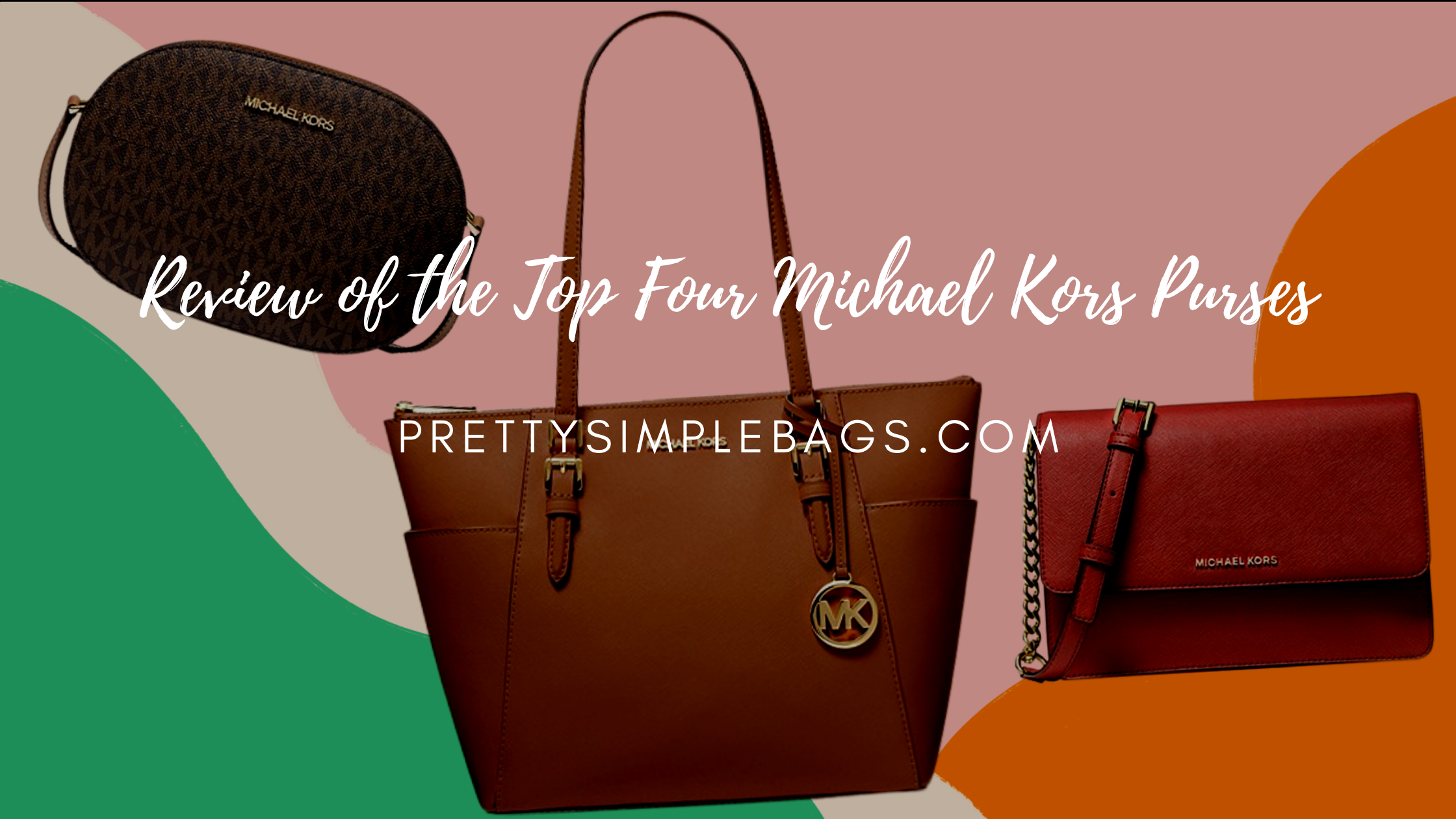 Michael Kors purses and bags are simple, chic, highly functional, and unique, which is why their luxury products are in high demand. Because of the high cost of Michael Kors purses compared to regular purses, it may be overwhelming to go through all the available options. While we don't mean that you should deprive yourself of the cash, you should be fully aware of what you're doing if you're spending so much money.
If you intend to purchase a Michael Kors purse, we can guide you in picking a purse that will serve you very well. We have a carefully compiled list of the top Michael Kors purses that contains the best of Michael Kors.
The Top 4 Michael Kors Purses
It is always smart to invest in an item that works for your needs instead of impulsively buying an item just because it tickles your fancy. The right purse for you to purchase is one that has a balance of fashion and function in adequate proportions. Let's check out the best Michael Kors purses which we believe will be a worthwhile addition to the wardrobe of anyone.
1.
Jet Set Purse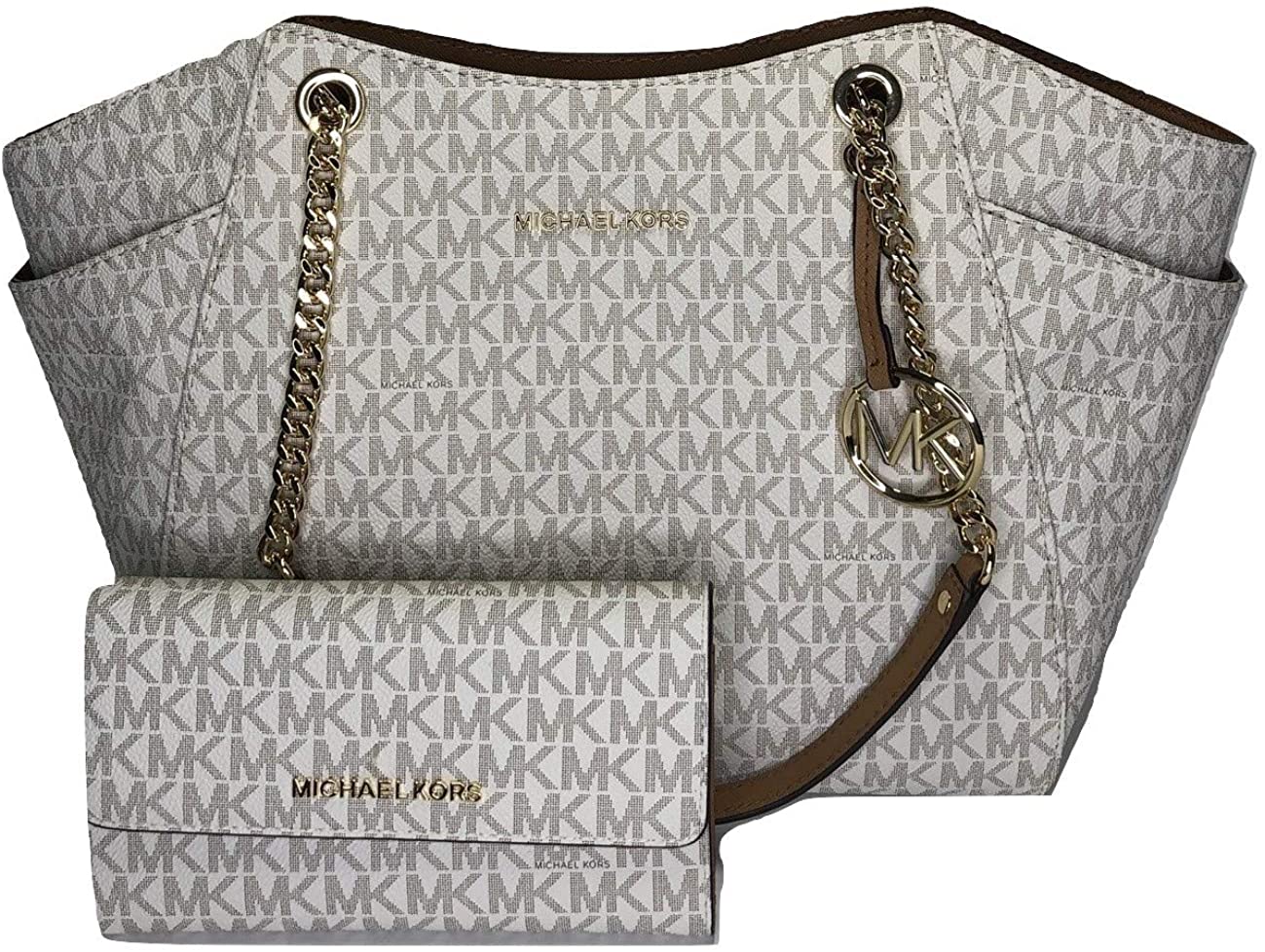 If you are constantly on the move, the Michael Kors Jet Set Tote is one to keep in mind. A highly sophisticated and versatile tote bag, it is the ultimate travel companion. It is made out of premium Saffiano leather and with its crosshatch leather texture, it is a sight to behold as well as a highly durable purse to purchase.
It features two pockets on the outside, a phone pocket, three slit pockets, one zip pocket, as well as an interior key fob. The multiple pocket feature helps to maintain the organization of your belongings. A top zip closure is also present to keep your items safe and secure.
Thanks to the crosshatch leather combined with premium gold metal hardware, this bag is one of the best purses from Michael Kors to consider adding to your wardrobe immediately.
Pros
Durable
Chic and attractive
Excellent organizing
Spacious
Adjustable shoulder strap
Secure zipper closure
Cons
The stiffness of the purse makes it difficult to retrieve items from the outside pockets.
2. Riley Leather Crossbody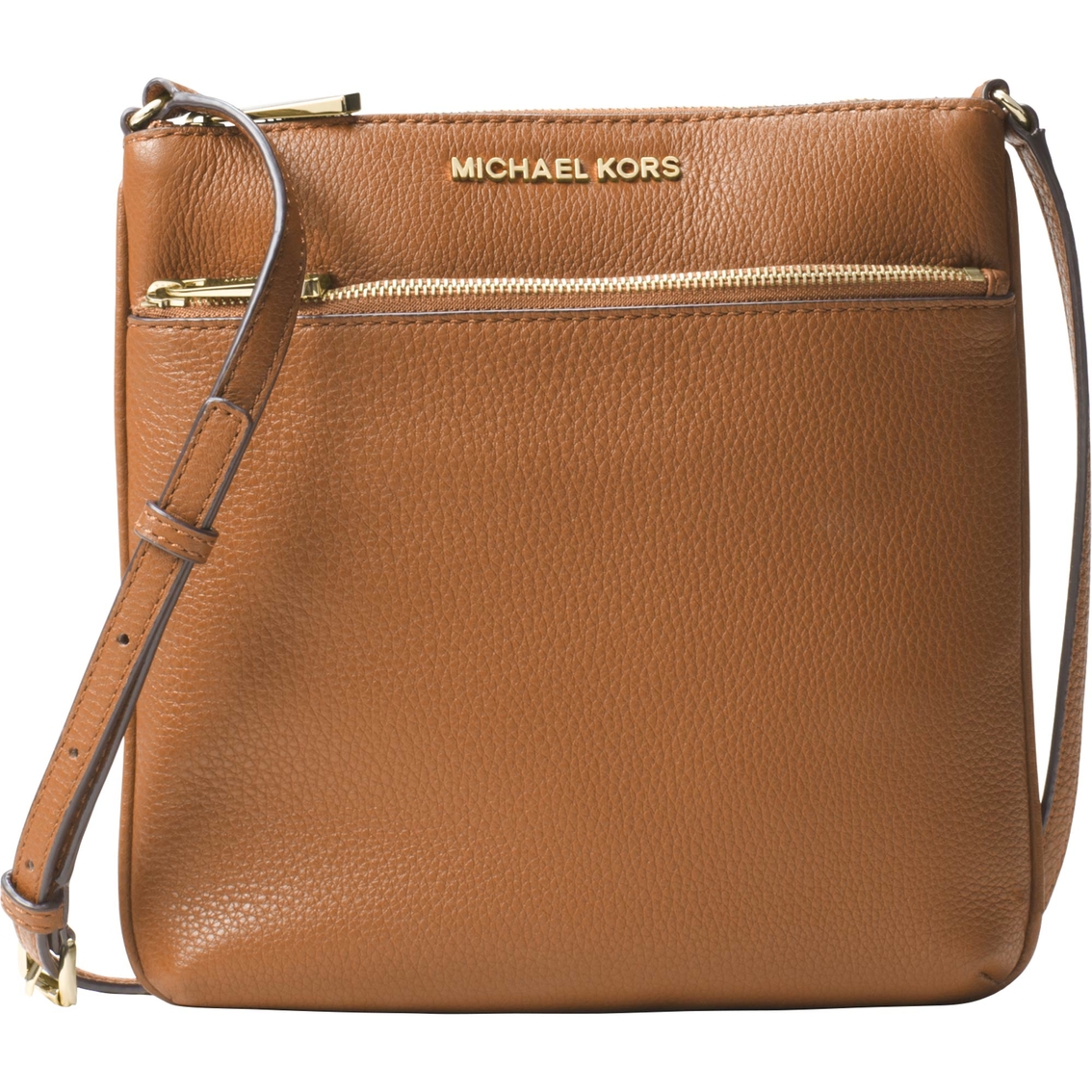 If you want a Michael Kors purse to carry around while you go on your errands, travel around the country, or go out with your friends, then what you want is the slim Riley Leather Crossbody bag from Michael Kors. This purse is particularly the best option for you if you would like your hands to remain free because of its slim profile.
The Riley Leather Crossbody is worth every penny with its 100% pebbled leather, elegant gold hardware finish, and Michael Kors signature lettering.
The interior open pocket and outer pocket provide adequate room so you can carry all your essentials on the go always, with a zip feature present to keep your items safe. The length of the strap can be adjusted to your preference thanks to the adjustable drop.
The Riley Leather Crossbody has a wear-anywhere vibe that earns it a spot in our list of the top Michael Kors purses.
Pros
Easy to carry
Durable
Convenient
Secure zipper closure
Adjustable strap
Cons
Not spacious enough, only has room to carry your phone, wallet, and keys.
3. Selma Medium Satchel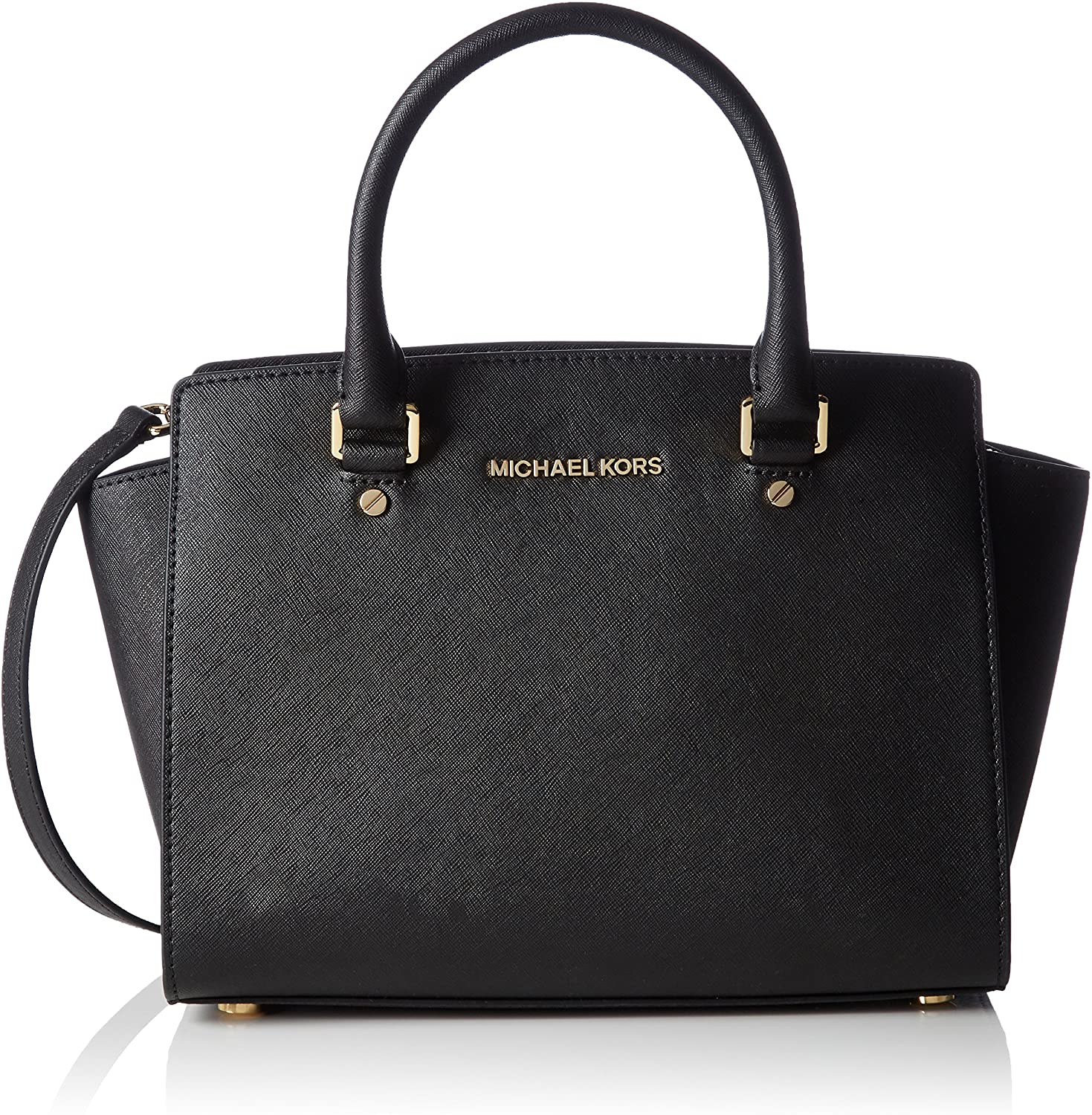 The Selma Medium Satchel is a suitable Michael Kors purse for anyone who wants a satchel bag that is very roomy. The purse has three pockets in the main compartment that has enough room to accommodate your items and keep them organized.
The Selma Medium Satchel by Michael Kors is made out of premium Saffiano leather and will definitely give you the classy and simple Michael Kors vibe. The top zipper helps to keep your items secure.
There is a spring-lock keychain on the interior so that you can reach your keys without any struggle. The adjustable straps help to keep you comfortable when you're on the move. With incredible comfort, great functionality, and simple elegance, the Medium Satchel earns a spot on our list of the top Michael Kors purses.
Pros
Elegant and chic
Durable
Adjustable strap
Great organization
Secure zipper closure
Spring-lock keychain
Cons
This purse may be uncomfortable because it is quite stiff.
4. Ciara Medium Messenger Bag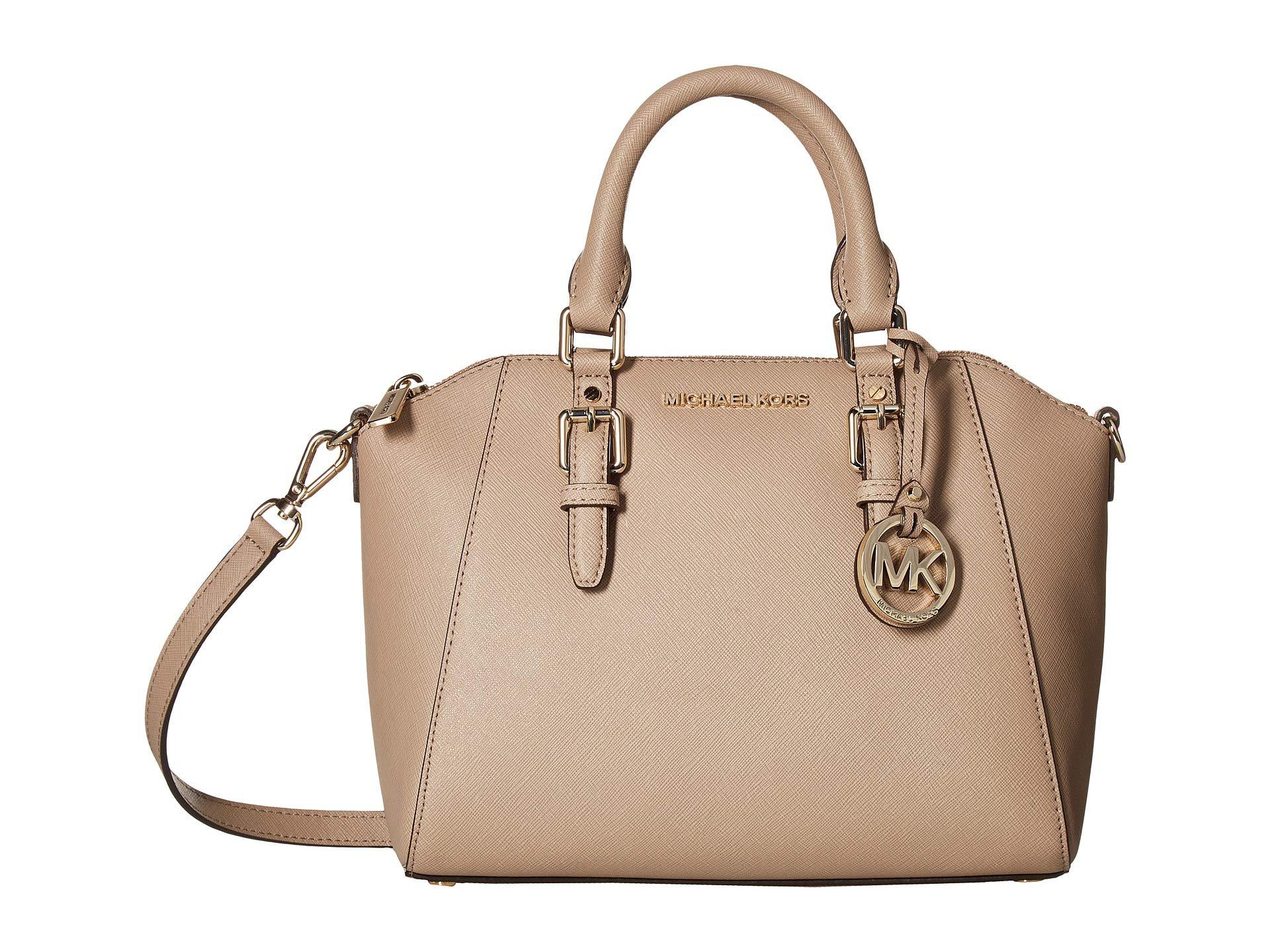 If you want something as sophisticated as it is fancy, you should consider investing in the Michael Kors Ciara. It is an elegant studded messenger bag that will provide that glam to your look. Luxuriously combining gold studs and the best Saffiano leather, this Michael Kors purse is the right accessory to wear with your beautiful evening outfit.
The Michael Kors Studded Clara is convenient in every way. The outer slip pocket is useful for carrying your phone so that you can check your notifications and answer calls quickly and easily, while the slip pocket and zippered pocket on the interior helps to keep other items organized.
It comes with a double stand handle as well as a long leather strap which you can adjust to your own comfort. It is one of the most valuable Michael Kors to buy because of its multiple wearable options.
Pros
Excellent organization
Secure zipper closure
Attractive
Adjustable strap
Protective feet
Cons
It has limited space
Things to Look Out For In Michael Kors Purse
There are some features that can help you identify a real Michael Kors purse from a fake one. Before paying for a bag, ensure that you examine it for the following features:
Price
The prices of Michael Kors purses are between the mid-hundreds and several thousand dollars. Any Michael Kors purse that is sold for less is most likely a fake.
Trademark
It is easy to identify a real Michael Kors purse from the trademark square fixtures and buckles. Irrespective of the size or style of the bag, the signature buckles and fixtures are always present.
Material
Michael Kors purses are excellently crafted out of very quality materials. An original Michael Kors purse can be easily recognized for its high-quality material and its flawless finish.
Stitching
A Michael Kors purse will have straight and consistent stitching that is perfectly aligned with the seams. Large, uneven, or loose stitching on a Michael Kors purse is a red flag that it is a fake.
Interior
An original Michael Kors purse will be lined on the interior with soft fabric that feels like canvas and has leather trimmings around. The trims, zippers, and seams will be stitched neatly and evenly.
Hardware
Real Michael Kors purses will feature silver and gold-tone hardware that feels solid, sturdy, and shiny.
Conclusion
Michael Kors is a leading purse designer and this brand releases purses that are ahead of others in their class. They have a line of different purses that anyone will want to have. We have provided a list of the top Michael Kors purses, with fashion and functionality in mind. Picking a purse from any of those on this list means you have a lifetime fashion accessory.