There seems to be a surge in consumer interest in accidentally vegan pieces. I am one of many shoppers who are very interested in the vegan options offered by Louis Vuitton, Gucci, Versace, Valentino, Prada, Dolce and Gabanna, Alexander McQueen, and other regular luxury brands. At least once in a season, I check out their website to see what is available. And once in a while, I give myself or someone special a treat.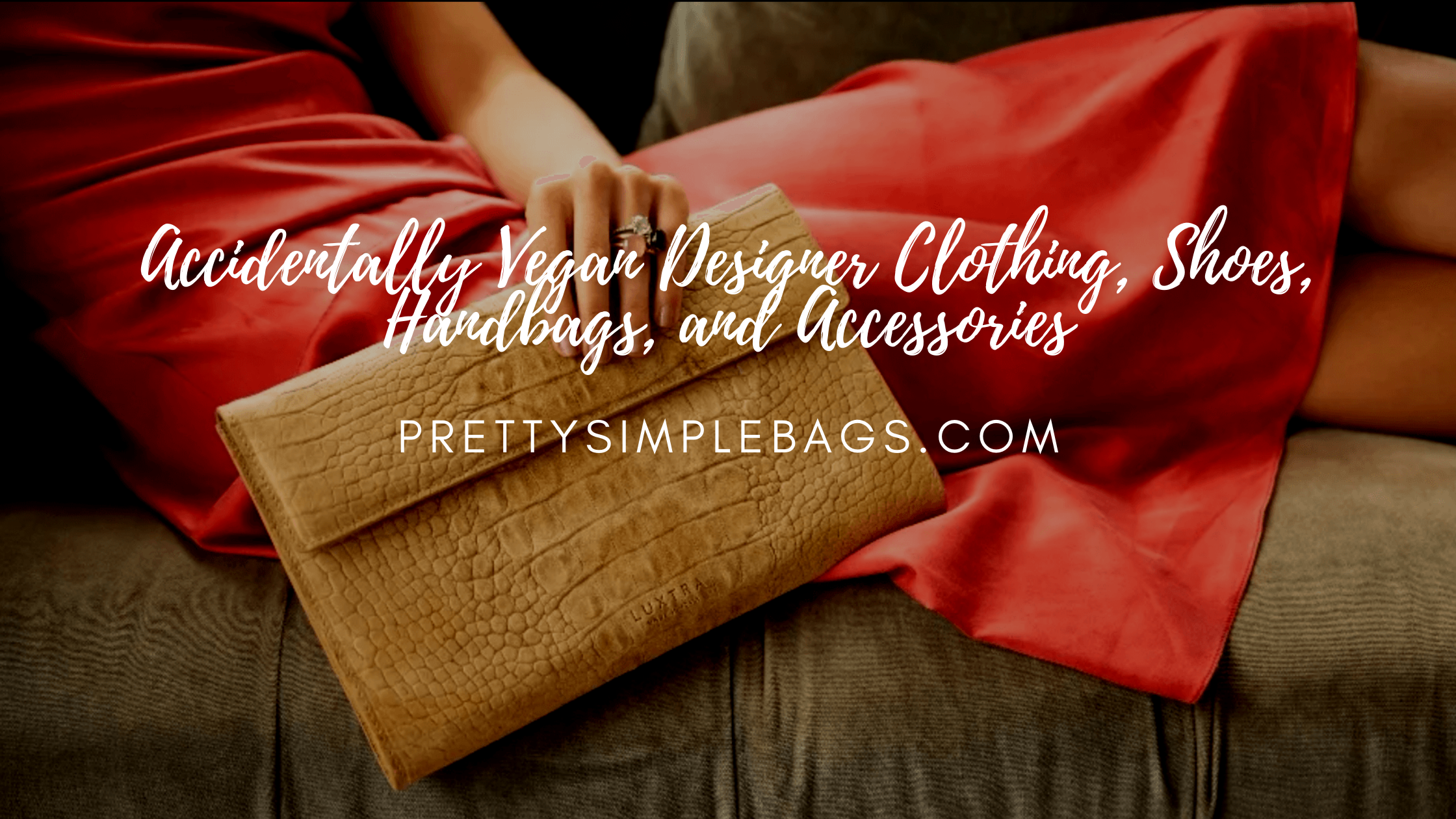 Below is a compilation of 'accidentally vegan' pieces that are available at Alexander McQueen, Prada, Gucci, Louis Vuitton, Dolce & Gabanna, and Valentino.
General Guidelines and Things to Look Out For
There is always a fashion jewelry and sunglasses collection at almost all high-end fashion brands. These are generally a good place to begin your search. If you're looking for footwear, there may be vegan canvas or rubber shoes. Most denim wears and t-shirts are vegan. For tops, bottoms, jackets, and dresses, it is common to find options that are 100% made of viscose, cotton, polyester, or linen. But look out for items that seem to be vegan at first sight, but with a random wool-blend, silk lining, leather trim, or animal skin label.
One Designer Who Does a Remarkable Job with Luxury Vegan
I would strongly recommend that lovers of shoes and handbags check out Stella McCartney, the original vegan luxury designer. Her line is completely vegetarian (no fur or leather), however, she uses wool and silk in some of her clothing. Stick to her shoes and handbags for some fantastic vegan designer items.
What Is 'Accidentally Vegan'?
'Accidentally Vegan' means items that are vegan even though they were not intended to be. It is what happens when an item is created by a non-vegan brand without harming any animals or insects.
Vegan vs Ethical vs Sustainable
Before we proceed, we need to establish the fact that the 'vegan' term does not ultimately imply that it is produced using ethical techniques or is in any way good for the environment. 'Vegan' only means that there are no animal or insect parts present.
Vegan fashion products and accessories do not contain any:
Animal or insect-based fibers such as silk or wool.
Fur, feather, or skin
Secretions from animals or insects.
Adhesives obtained from animal sources
Insect-based dyes.
Animal horns or bones
Any other parts from animals or insects
Shopping vegan is synonymous with shopping ethically, however, it does not suggest anything related to sustainable, environmentally friendly production practices (such as natural dyes or organic farming). Also, it does not imply ethical production (such as the absence of child labor or fair working wages).
Vegan Designer Denim, Dresses, and Suits at Alexander McQueen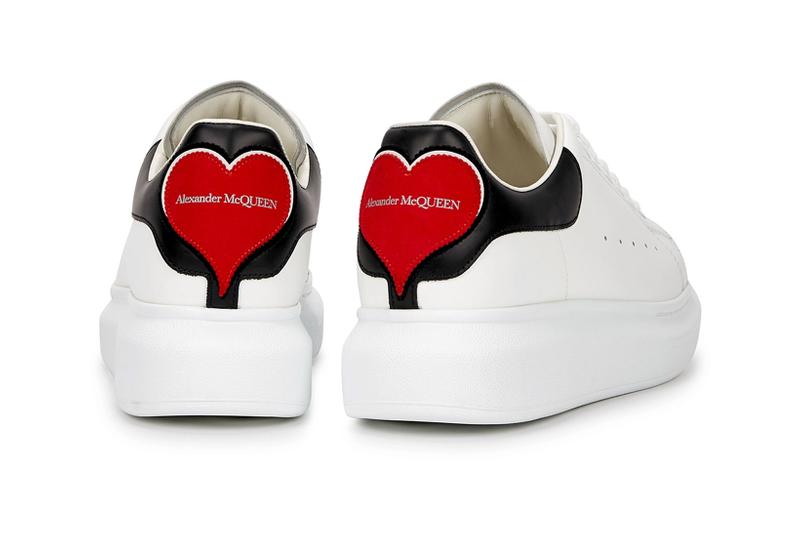 Known to be rather grimmer than many designer brands, Alexander McQueen never hesitates to go beyond the boundaries of design. Surprisingly, the brand boasts of an incredible range of vegan-friendly designer items as well. Along with funky t-shirts and statement jewelry, McQueen also boasts of a wide variety of denim wears that interestingly have no leather labels. There are also the gold/silver sneakers charms which I haven't come across anywhere else!
Let's not forget the tailored pieces from the brand. Alexander McQueen is famous for its flawless British tailoring proficiency. You can also find more classic, less funky designs here as well if that is your preference. There are tons of vegan blazers, trousers, and dresses here, suitable for people who like to wear a suit without any wool! I want to also mention that the tailoring of Alexander McQueen is more curve-friendly than most labels in this list. Alexander McQueen may not be as publicized as designers like Gucci or Dior, but they have indisputable quality and a formidable collection of 'accidentally vegan' designer wears.
Dolce & Gabanna's 'Accidentally' Vegan Statement Bags
Of course, D & G designers have had it going rough a few times in the last couple of years. But in the last couple of years, they have come out with some statement micro-bags and clutches that are accidentally vegan. We are looking at tiny lucite, crotchet, or metal bags that could be regarded as jewelry. Also, Dolce & Gabanna introduce bags made of plant-fiber materials such as straw, canvas, or cotton occasionally. Unfortunately, these otherwise ethical designs usually come with some totally unnecessary pieces of leather attached. For real, did they really need to add the baby cow skin? Why not Pinatex, Apple leather, or Corn leather?
As is the case with other brands, a selection of vegan statement sunglasses and jewelry is always available, as well as the non-leather watch occasionally in stock. Check out their skirts, jackets, dresses, and other wears for 100% viscose, linen or cotton designs. Simply double-check the Care and Details or Description of each garment you are about to purchase.
Gucci's Vegan Shoes, Accessories, and Clothing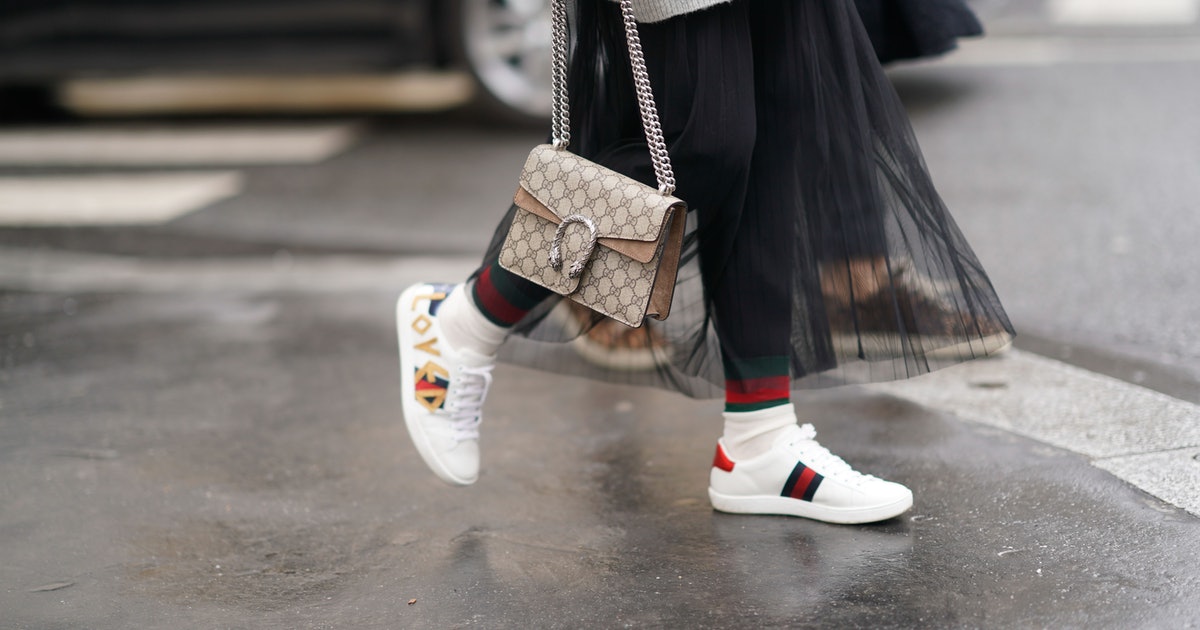 Gucci always has a vegan selection of t-shirts, watches, fine jewelry, fashion jewelry, and wristwatches. Gucci also has rubber slides, vegan hats, and canvas sneakers, depending on the time of the year. Check out their jackets, skirts, tops, and pants to find any that are wool, silk, or leather-free.
Note: The following phrase can occasionally (not always) be found on Gucci's product description pages: "This product has not been made using materials of animal origin." Be on the lookout for it to be sure that an item is vegan!
Gucci Décor has a collection of luxury home goods in stock, including folding screens, small tables, incense holders, and decorative paraffin wax candles. After the release of the Gucci Off the Grid collection, I was really hoping that some sustainable vegan products would be included. Unfortunately, no, as even the canvas accessories come with leather trims.
Some Vegan Accessories at Louis Vuitton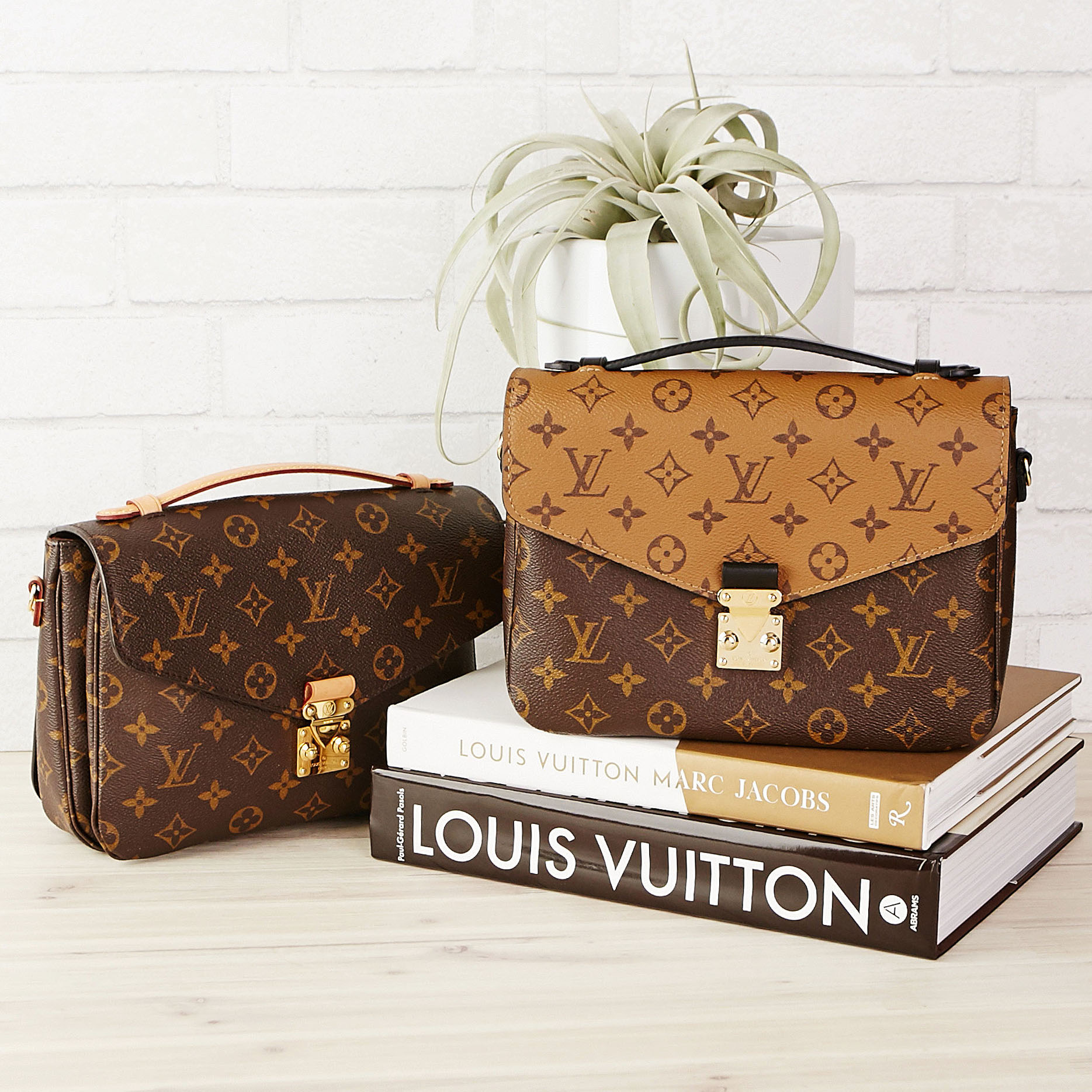 Like the brands above, Louis Vuitton also has vegan bag charms, sunglasses, and fashion jewelry. There is also a limited edition UNICEF collection for people who would like to do a little charity with their purchase. Just browse around for the UNICEF logo. Personally, it is rather frustrating that Louis Vuitton always uses coated canvas for the signature monogram, and they still include leather accents most of the time. Why really? This luxury brand has released tons of designs that could be vegan if they simply used something ethical in place of their 'accent' material. Perhaps, the heritage history of the brand as a leather goods maker is the reason why they are reluctant to let go of animal skin materials.
The Fairly Vegan-Friendly Re-Nylon Collection at Prada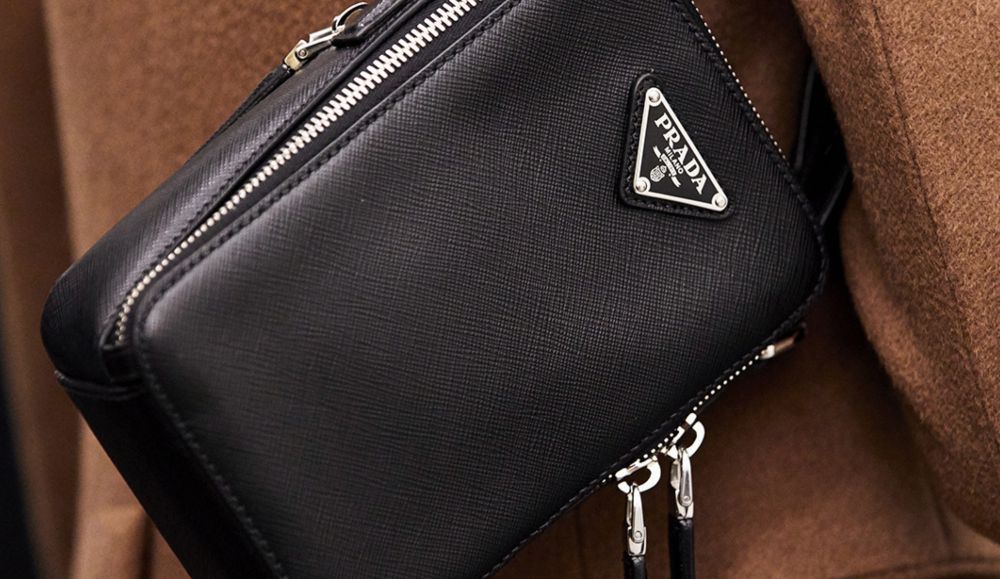 Some years back, Prada made a quiet announcement on their Re-Nylon collection. With the aim of sustainability, this collection brings out the brand's famous sturdy nylon using recycled old material. There are many Re-Nylon items on the stock that are vegan such as backpacks, petite pouches, and jackets. You can also browse through the jewelry, sunglasses, and small accessories at Prada for vegan accessories. Did you know about the Prada water bottles? No? Me neither! But they are included in the Re-Nylon collection too. Just ensure you look out for leather labels or trims!
Accidentally Vegan Accessories and Rock Studs at Valentino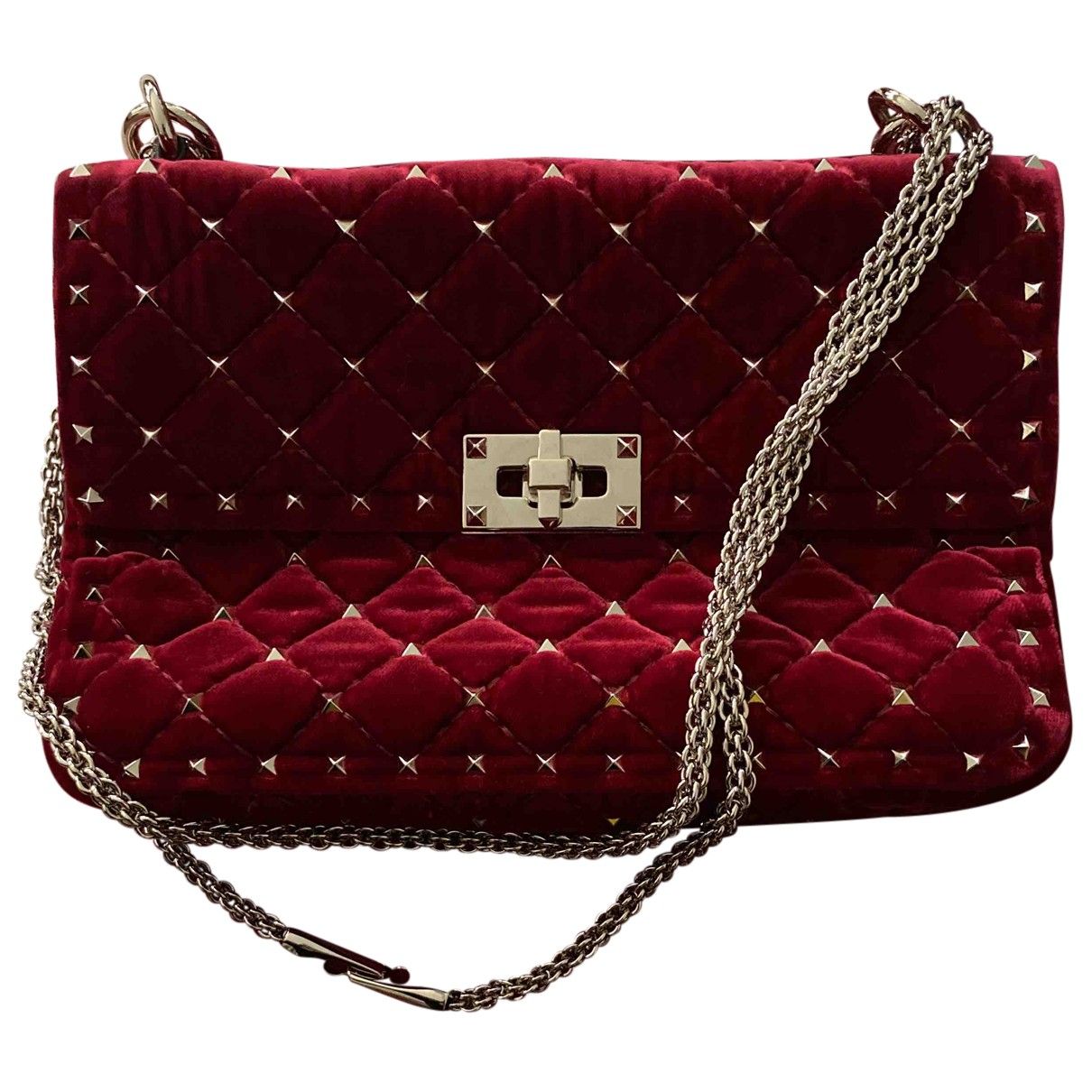 The Valentino rain boots (fall/winter collection) and rubber Rockstud sandals (spring/summer collection) are my top accidentally vegan products from the brand. There were no Rockstud rain boots in stock on Valentino's website as of Feb 16, 2021. These may be available towards the start of Fall or during winter. For now, we can't get over how cute the vegan rubber Rockstud sandals are. Valentino continues to release this style again and again, which means they must be getting a good response from customers.
Other vegan choices from Valentino include jewelry and sunglasses. Valentino is famous for its elegant dresses. It's great that many of these designs are available with vegan materials. Vegan puffer coats and trench jackets are occasionally available, depending on the time of the year.
Versace's Small Goldmine of Accidentally Vegan Luxury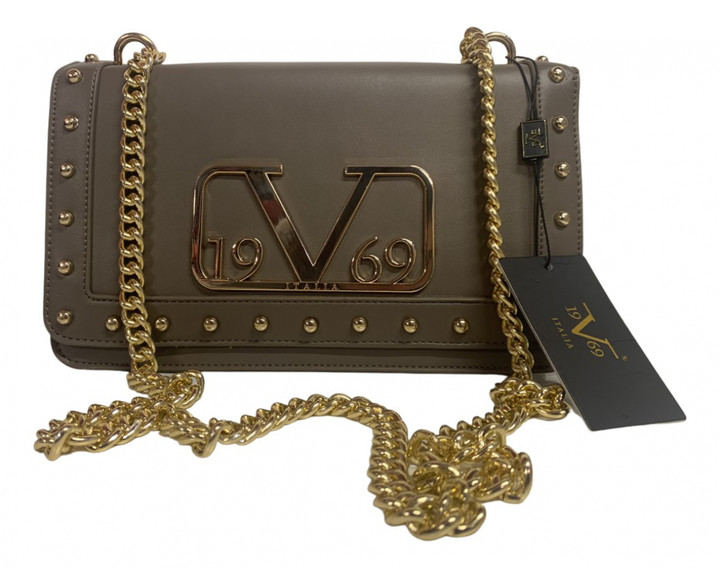 I must say, I'm somewhat a Versace fan girl. I've always been fond of this Italian luxury design house and as a petite pear-shaped girl, I find their designs more curve-inclined compared to a lot of other high-profile brands on this list. So, I spend more time checking out Versace than other brands on this list. However, there seem to be tons of accidentally vegan pieces from them often. Remember that apart from Stella McCartney, Donatella was among the first luxury designers who declared "fur is over". She also has sustainable capsule selections to her name. I'm anticipating that Versace begins to experiment with vegan leather substitutes in the future.
The general vegan-friendly tips also apply to Versace: start looking from sunglasses, fine jewelry, and fashion jewelry. There are always Medusa slides, viscose dresses, lux bathrobes, edgy cotton t-shirts, home slippers, and swimwear too. They also have a very luxurious 100% vegan home collection which includes kitchen items, decor, towels, and stock linen