Are you looking to acquire some name-brand diaper bags? We have cataloged some of the best and fashionable diaper bags with some directions to the best deals you can get out there.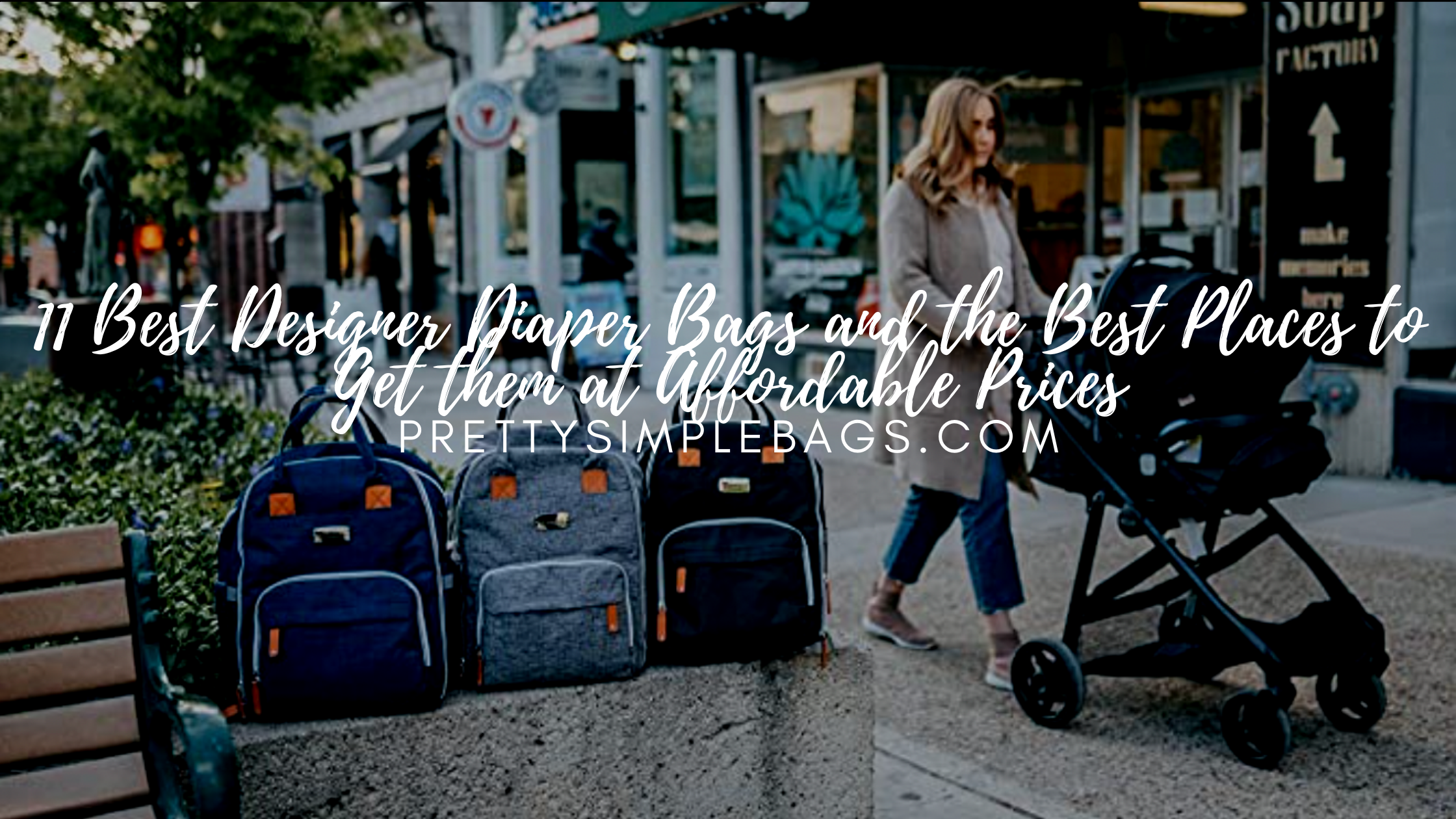 Considering the functional nature of diaper bags, can one expect such bags to be fashionable as well? If you want to own a carry-all that holds all your baby essentials while remaining stylish, go for designer diaper bags! Most name-brand diaper bags are not cheap, but there are some very affordable ones out there. Either way, consider these bags an investment since they pay for themselves through the practical usefulness they offer you daily.
Besides utility purposes, name-brand diaper bags are designed to stand the test of time with premium materials and A-class craftsmanship involved in the production. This article will show you some of the best designer diaper bags available in the market and the best places to purchase them at affordable prices.
The Best Designer Diaper Bags in the World
You will get functional value like bottle insulators, changing mats, and spacious compartments without missing out on the fashionable aspect when you get yourself some of the best designer diaper bags out there.
1. Dagne Dover Diaper Bag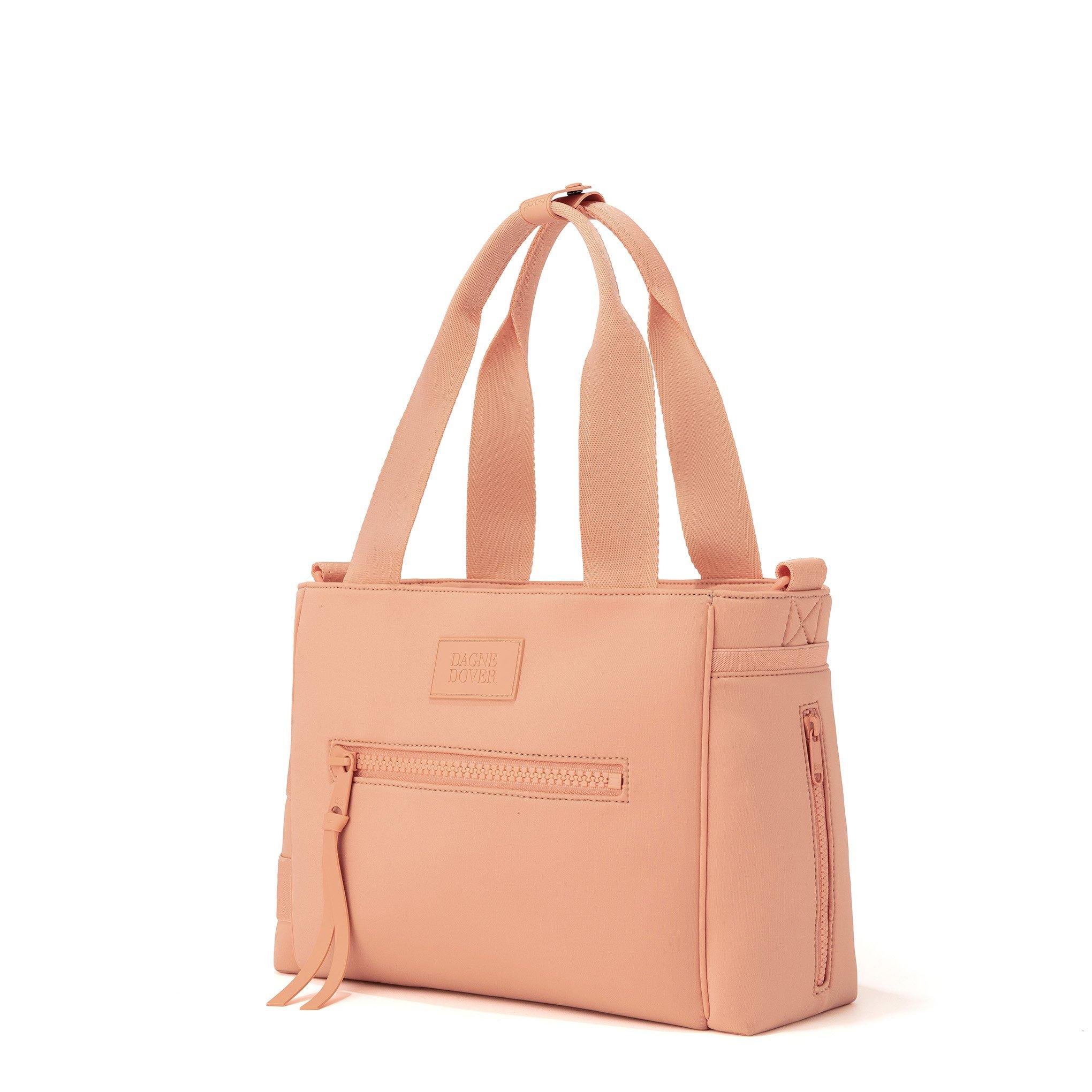 Dagne Dover stands out amongst the best designer diaper bags out there and it's one that the Bump editors love very much. It is a unisex bag designed in the fashion of a trendy backpack that you are sure to love. What's more? This bag offers a functional aspect that makes it a must-have. It has a spacious interior with lots of pockets including an easy-access wipe compartment and a laptop sleeve. It is lightweight thanks to its neoprene fabric which also means it is water-resistant and easy to wash. You can hook this up to a stroller or slid-over suitcase for easy movement.
2. Kate Spade Diaper Bag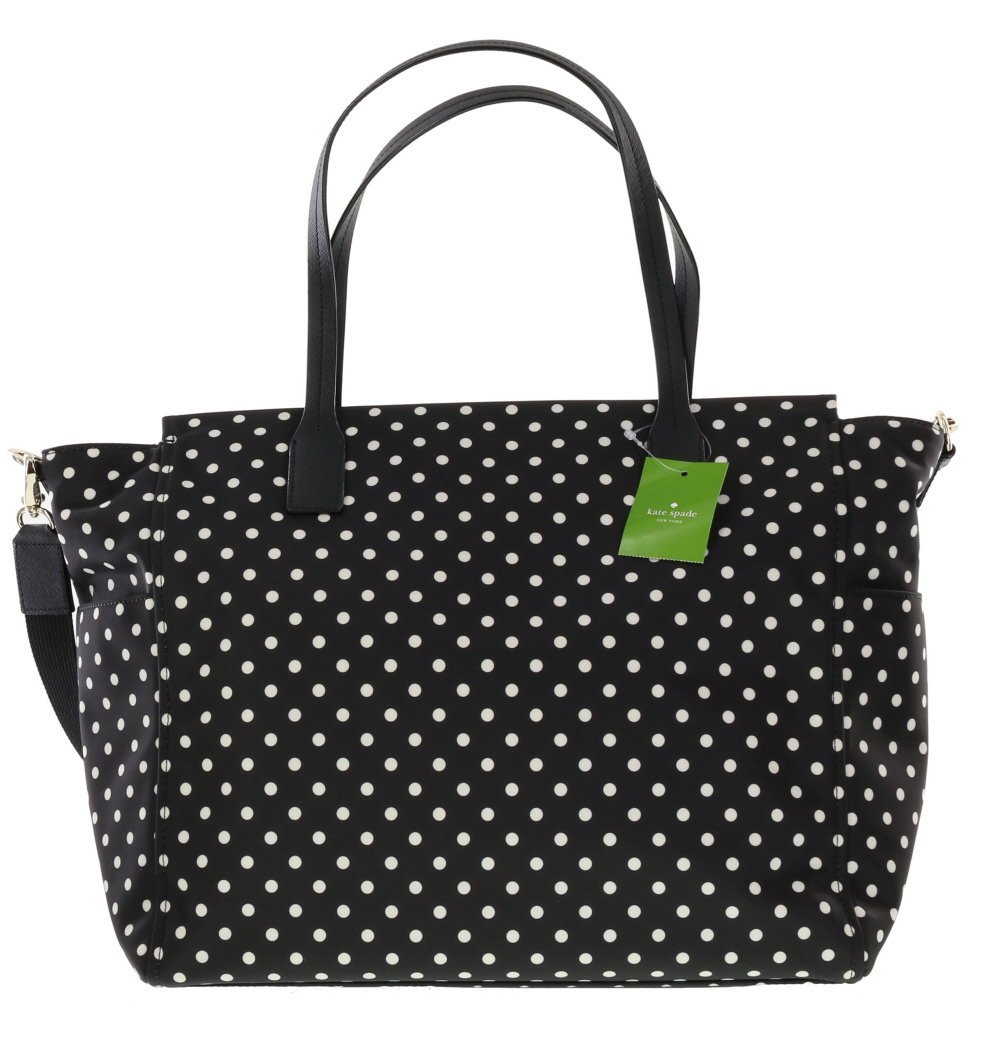 The Kate Spade Diaper Bag is very fashionable while remaining practical. It comes with a top-zip closure, wipeable changing pad, side pockets, and a spacious interior. If you are a new mom and fashionable, this is the best designer diaper bag for you.
3. Burberry Diaper Backpack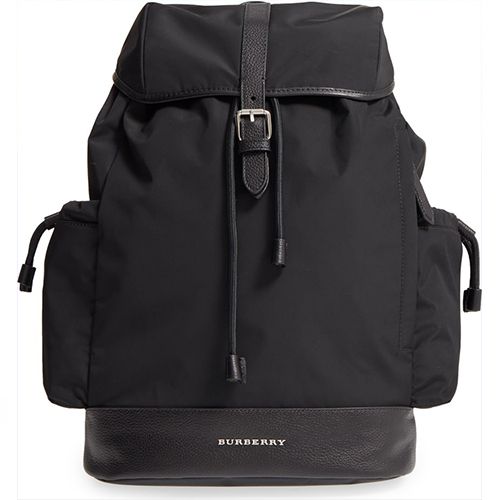 Most of the best designer diaper bags are just disguised baby bags and the Burberry backpack is no different. It offers a fashionable black nylon and leather trim exterior. The design is also understated enough to make it appear like a simple trendy bag until you open it up. It offers six interior pockets, lots of space for all your important baby stuff, and a removable changing pad.
4. Rosie Pope Diaper Bag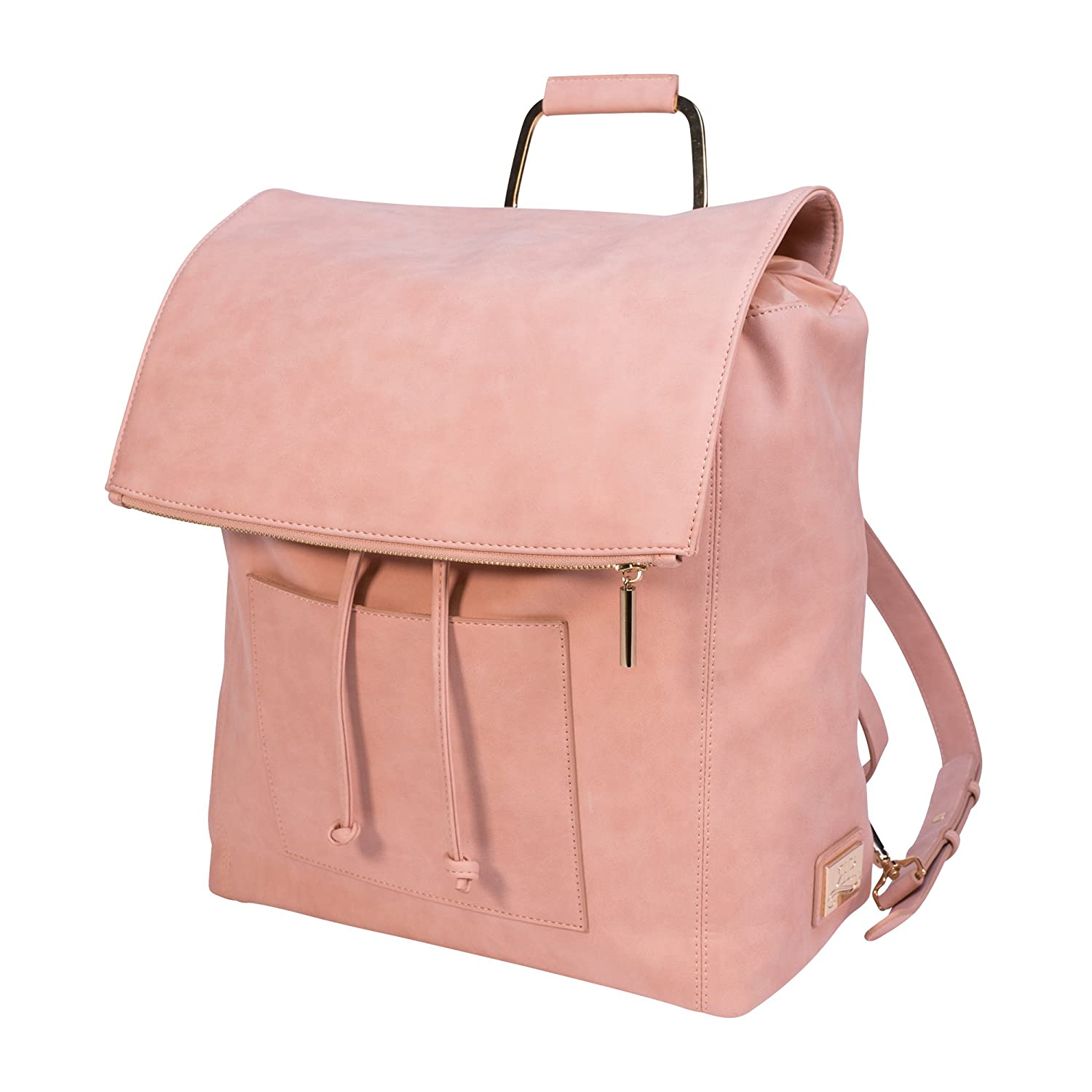 Since many people feel it is impractical to carry a leather baby bag, lifestyle expert and mother of four, Rosie Pope has come up with the design that blows all your arguments out of the water. Say hello to distressed faux leather! The bag offers lots of compartments, water-resistant lining, and a separate, insulated baby bottle cooler all of which make this designer diaper bag a must carry.
5. Storksak Diaper Bag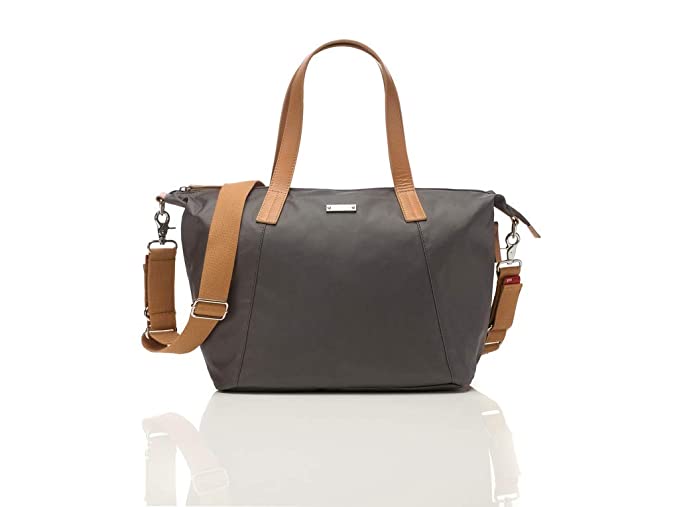 The Storksak diaper bag is a sporty designer diaper bag where everything has its own space. It offers lots of pockets, a double-zip closure, a removable zip pouch, an insulated food and bottle bag, and a changing pad. You can also maintain the bag's impeccable appearance easily thanks to its wipe-clean, water-resistant nylon.
6. Rebecca Minkoff Diaper Bag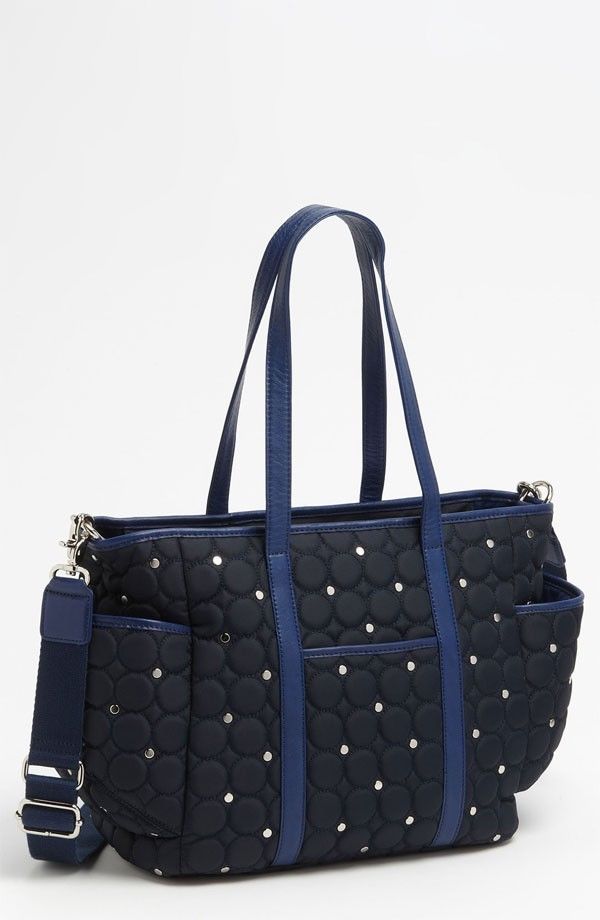 Rebecca Minkoff outdid herself on this one. The bag is extremely versatile, with its clean lines and leather trim, it can double as a baby bag and a work bag with ease. Minkoff, who is a mother of two left a touch of humor on her bag with a pocket bearing the label "Mommy stuff." The changing pad within the pad also has the markings "head" and "feet"
7. Gucci Diaper Bag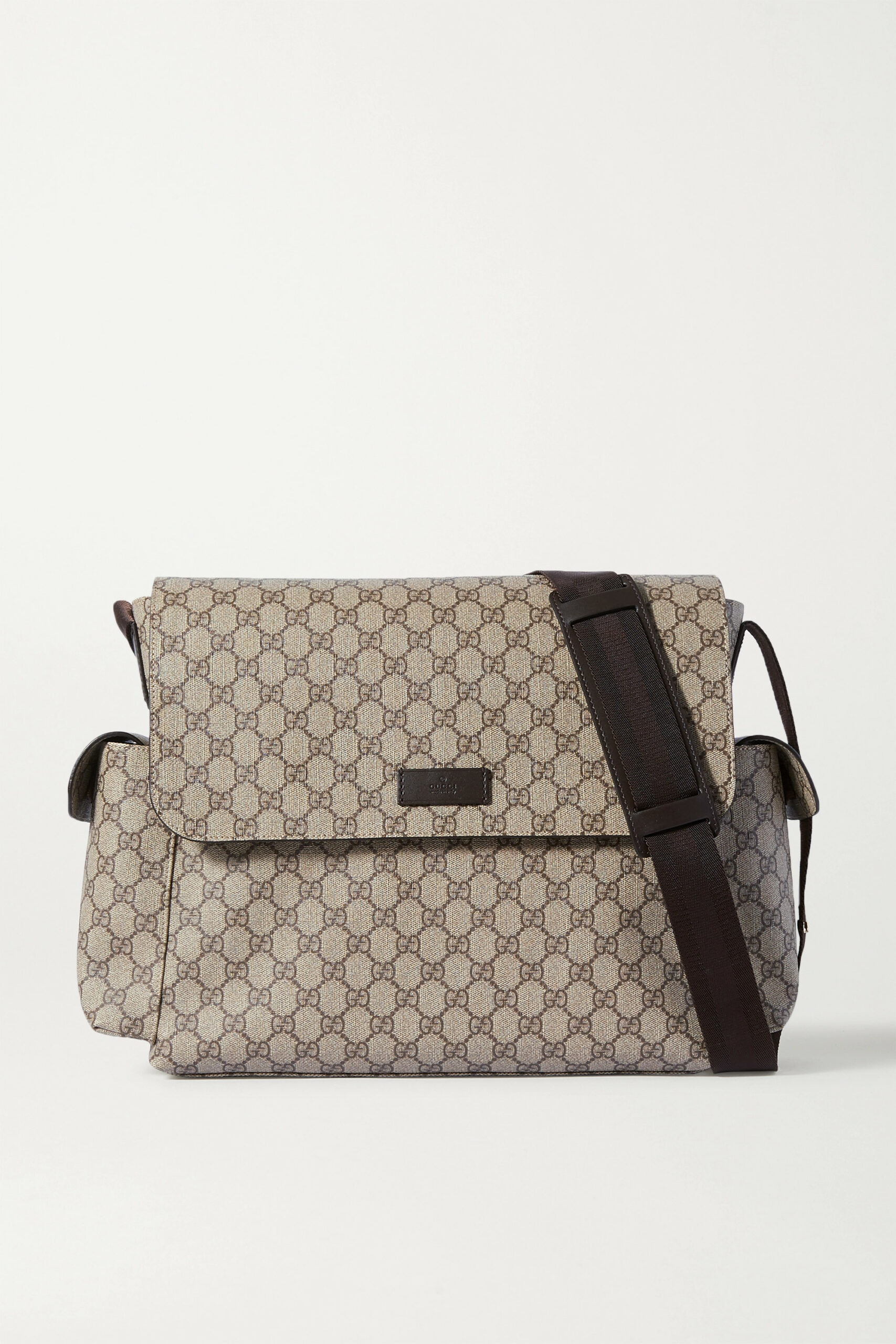 This excellent Gucci bag is a favorite considering how it continues to sell out with ease; you had better grab yours while it's still in stock! It features the iconic monogram pattern of the Italian brand and offers exterior pockets, elasticized interior pockets, a practical leather shoulder strap with stroller snaps, and a fold-out changing pad.
8. Stella McCartney Diaper Bag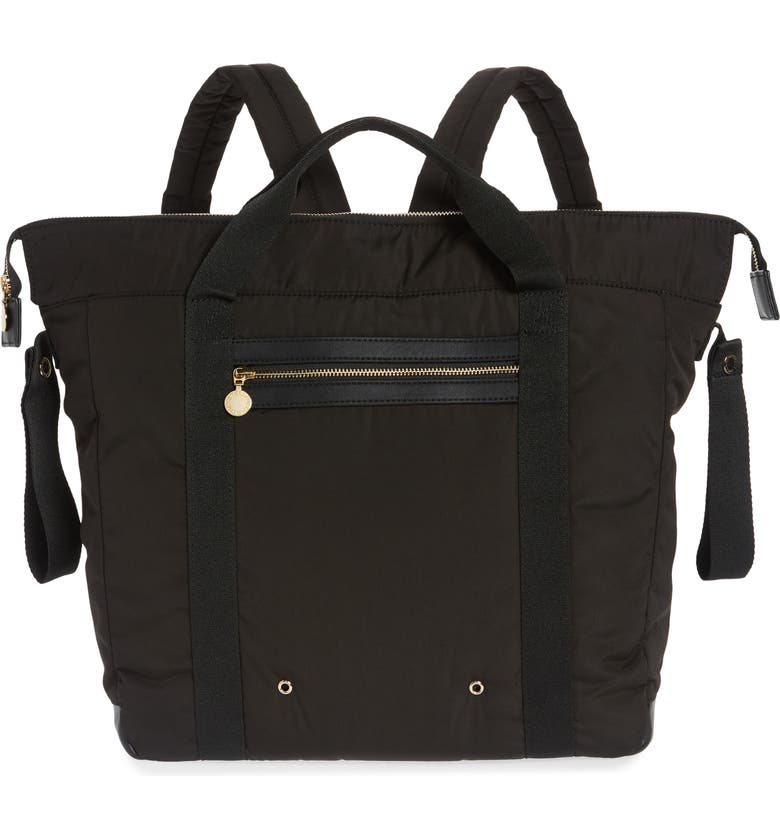 Stella McCartney is notable for her sportswear designs. She offers smart, athleisure-inspired diaper bags that suit moms on the go. It is made of polyester and therefore easy to clean. The bag is also easy to carry due to the flat top handles incorporated into the design. There is more on offer with this bag including lots of pockets, a changing pad, and a zip closure.
9. Michael Kors Diaper Bag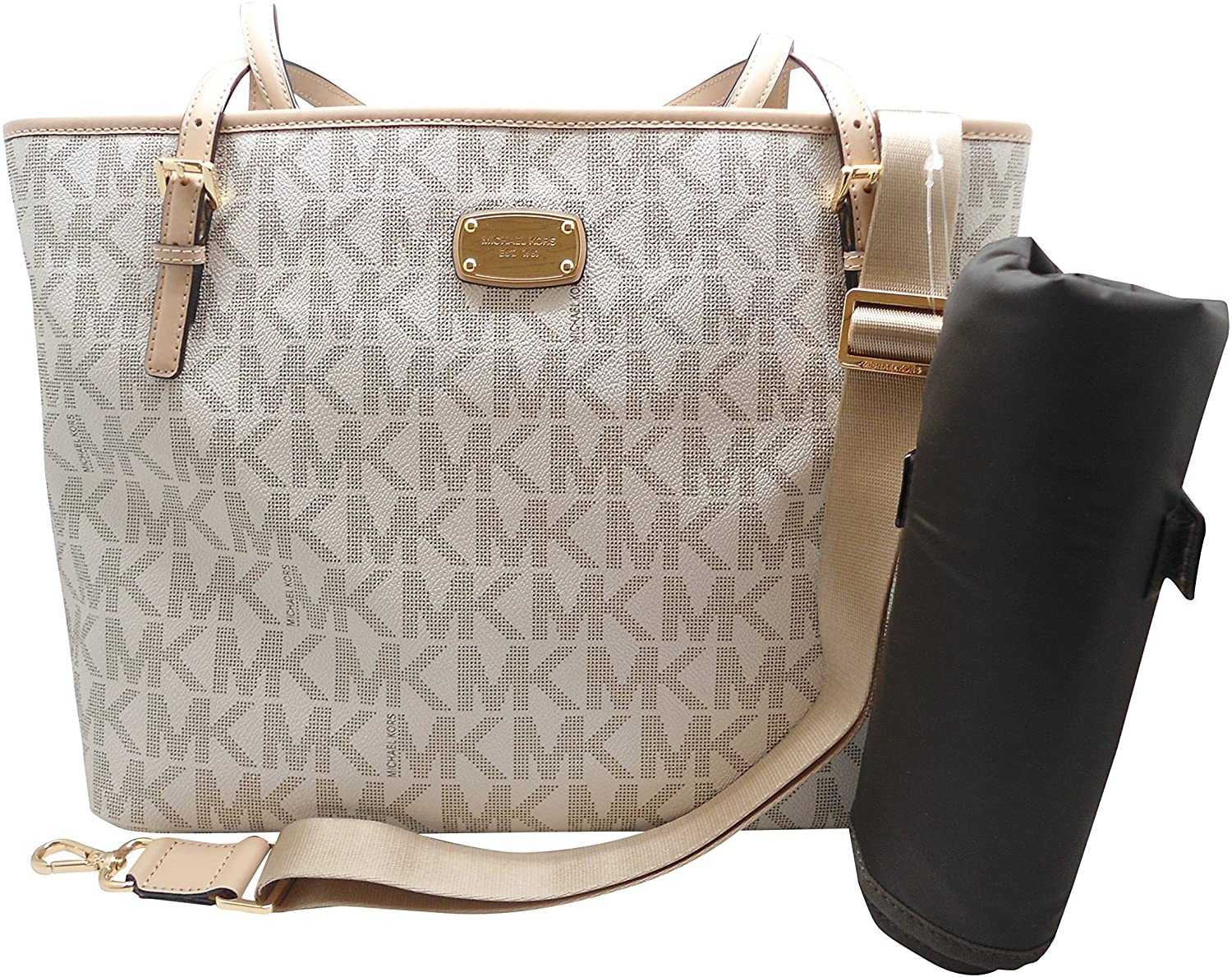 This is a sleek and streamlined designer diaper bag with a spacious interior. It has lots of interior pockets, a flexible shoulder strap for hands-free use, and a removable changing pad. It is also very fashionable.
10. Coach Diaper Bag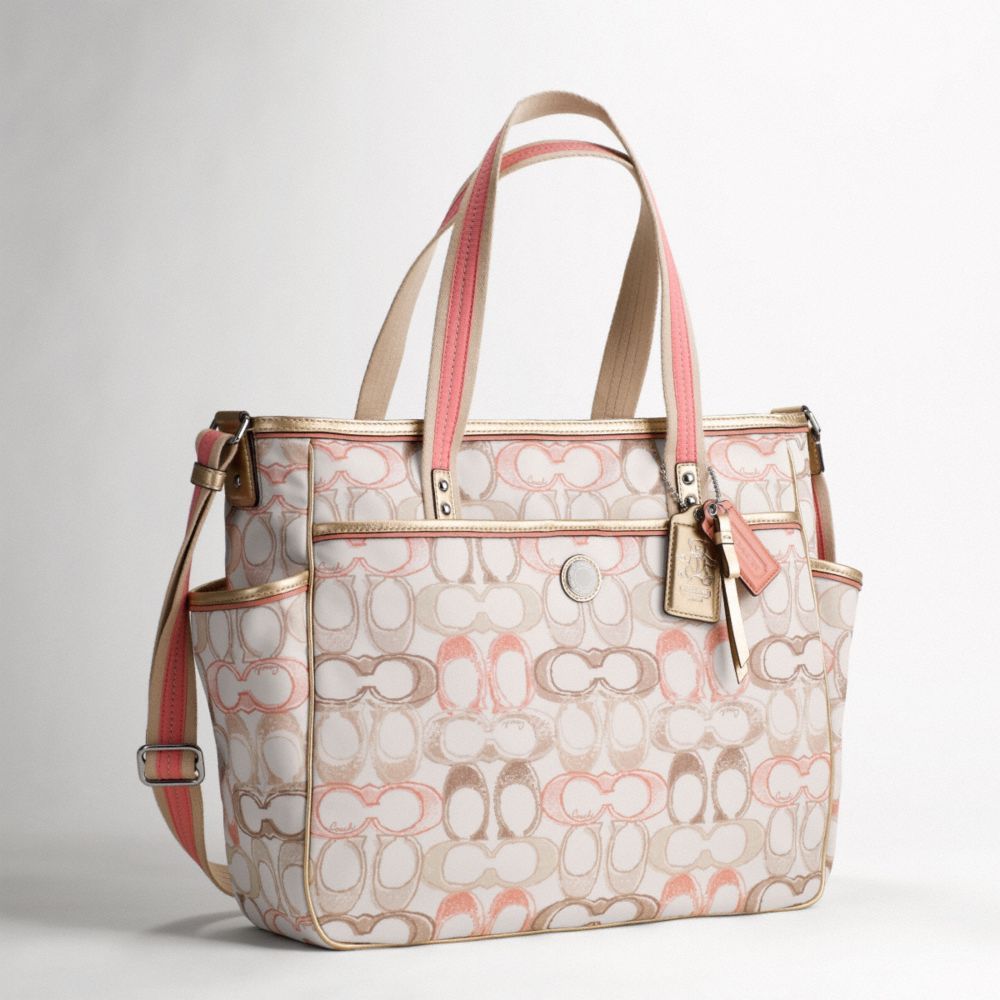 The coach diaper bag remains amongst the most popular diaper bags out there. Its leather-trimmed details, clean lines, and classic brown and tan colors all point to its sophistication. It has a removable changing mat, lots of compartments, and a wipe-clean interior all designed to serve the needs of a busy mom.
11. Burberry Diaper Bag
The Burberry diaper bag is another one of the most glamorous designer diaper bags you will find on this list. You will know the fashion house that made this Burberry tote at a glance. It sports the Burberry plaid print with its exquisite beauty. Besides being beautiful, it offers lots of pockets and a changing pad. It comes with a wipe-clean nylon and leather trim that makes it a very practical option.
Where can you get these diaper bags at affordable prices?
considering their luxurious design, it is no surprise that designer diaper bags cost luxurious prices. Is it possible to find some cheap designer diaper bags? The answer is yes! You can purchase these bags for only a fraction of the price if you know where to go! Below are some of the top spots to get the best designer diaper bags on the cheap.
Outlet Stores: Although you may not get the season's hottest collections, outlet stores offer discounted prices. Lots of brands have outlet stores spread out throughout the country including Gucci, Burberry, Armani, Coach, and lots of others.
Century 21: You will find constantly changing designer diaper bag options at Century 21. There are varieties from Michael Kors, Louis Vuitton, and Kate Spade out here.
Sales at Department Stores: Go to department stores when sales are on, if you're lucky, you may get a pretty sweet deal. Bloomingdale's and Nordstrom offer some of the bags in this collection of the best designer diaper bags.
com: find outside retailers on Amazon.com, some of them offer competitive pricing on designer diaper bags from name brands like Marc Jacobs, Rebecca Minkoff, Kate Spade, and many others. You just won't get the in-season bags.
com: Go to Tradesy.com, they offer name-brand diaper bags at discounted prices. Tradesy.com is an e-commerce website that allows people to resell mint collection designer items from their closets. You will find designer diaper bags from brands like Gucci, Tory Burch, Bourke pop, Burberry, and more on Tradesy.com.
com: This is an online thrift and consignment store which offers designer diaper bags from brand names like Coach, Kate Spade, and Marc Jacobs. You can enjoy sweet deals up to 90% off retail prices.
com: Gilt.com offers its members insider access to the top fashion brands out there. You can enjoy deals on brand-name diaper bags up to 70% off. Sales are not static, which means that deals are constantly popping up. Designer bags from Storksak, Burberry, and Marc Jacobs have made an appearance on Gilt.com in the past.