Five Most Popular Collaborations between Louis Vuitton and Creatives
Louis Vuitton began to step away from the usual, choosing, instead to collaborate with artists and brands to deliver a piece that would surprise their customers. This new direction came at the start of the 21st century. The French fashion brand is renowned for its adoration of fashion, architecture, and art. They have chosen to blend two of their best loves to create stunning products.
Louis Vuitton's decision to combine fashion and art has led to the creation of some of the most elegant collections in the fashion world. The brand became the first luxury brand to work together with other brands and artists. Others will follow the trend when they witnessed the success of Louis Vuitton's collaborations so that collaborations now appear to be a commonplace event.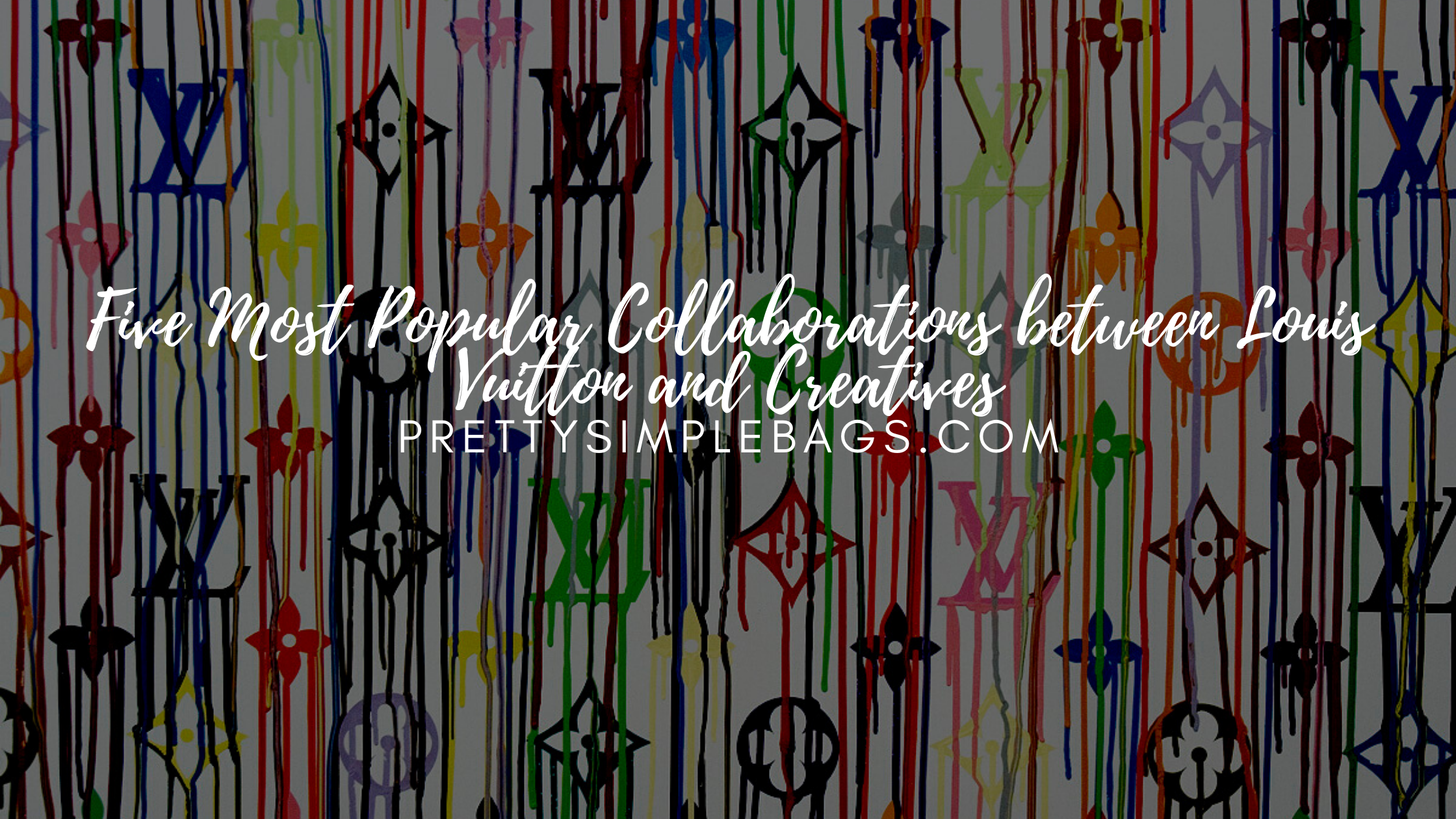 We have chosen to discuss five of the most popular pieces borne out of collaboration led by Louis Vuitton.
Besides these 5 collaborations, Louis Vuitton has been involved in several other collaborations over the years and more are bound to be carried out in the future. The five products below are currently the most popular collaborations from Louis Vuitton. Is your fav. among them?
5. Louis Vuitton X Yayoi Kusama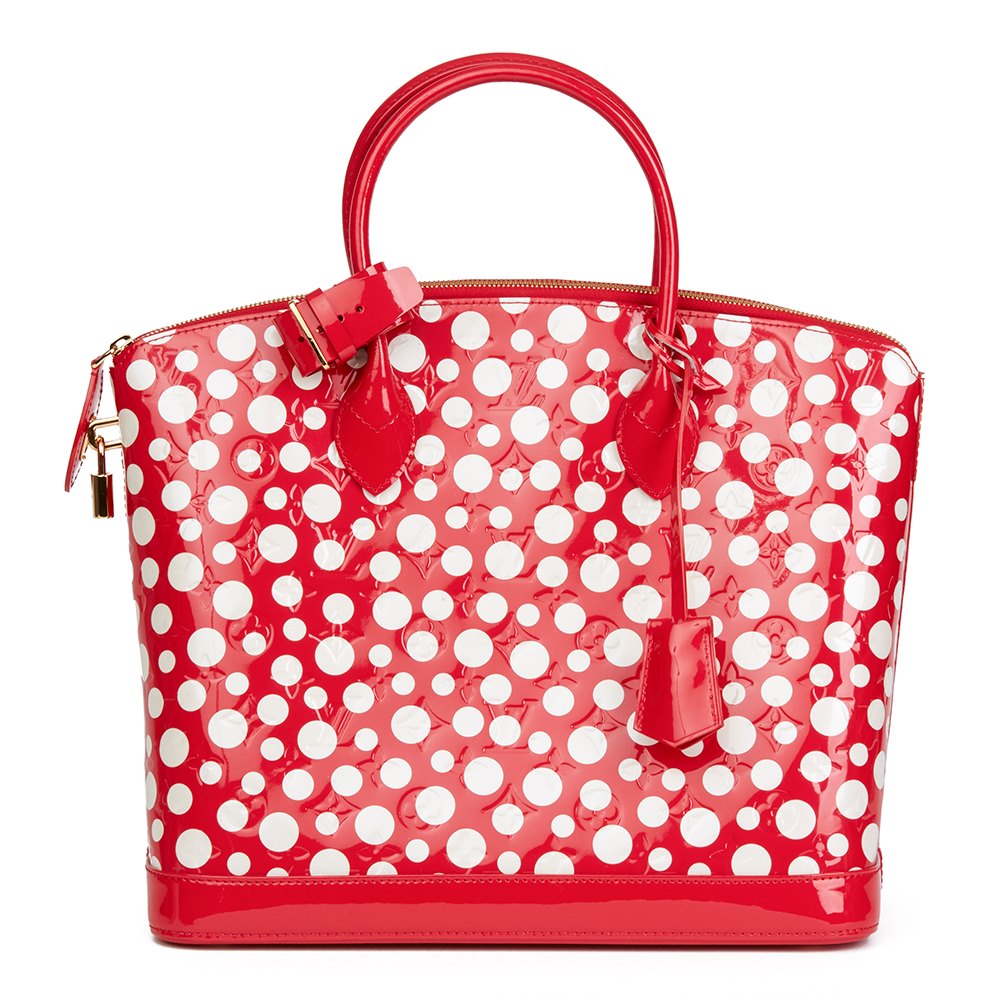 As a tribute to Yayoi Kusama, the Japanese artist, Marc Jacobs, Louis Vuitton's creative director in 2012 chose to create a playful, collaborative design with the artist. Yayoi Kusama is known to many as the queen of polka dots and this is manifest in the artist's work. 86 years of age and known to many as the stern-faced old woman often appearing in a kimono and a neon red wig. Japanese people would recognize products that were always of the highest quality and inexpensive. She is known everywhere as one of the most influential working artists in the world. Her artworks are well-known to anyone who knows her; they are the dot-covered pieces ranging from colorful outdoor sculptures and trippy mirror rooms to naked people.
The collection produced in collaboration with Yayoi debuted in July 2012 bearing the title "infinitely Kusama." Within this capsule collection, you'd find ready-to-wear clothing, accessories, bags, jewelry, and shoes all of which were covered with dots, a style that translates her message of obsession and seriality. Louis Vuitton transformed all of its shops around the world to commemorate the launch of this collection.
4. Louis Vuitton x Jeff Koons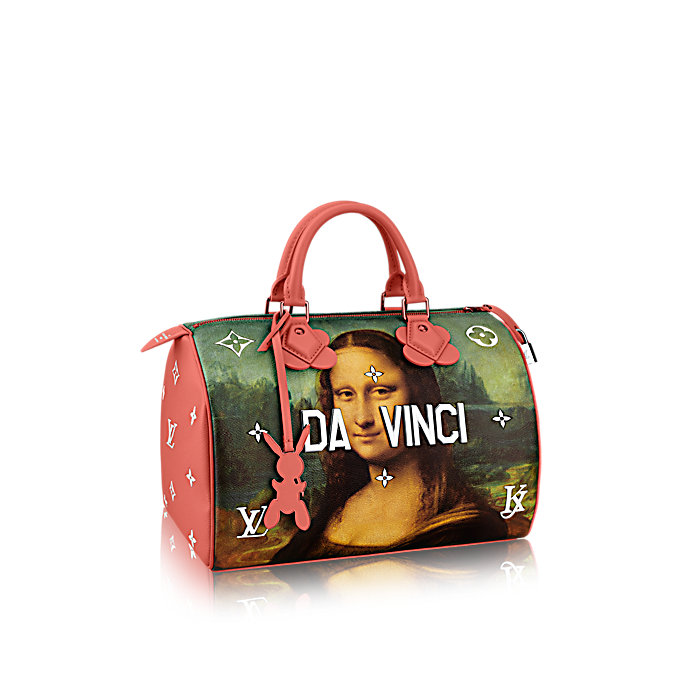 The collaboration with artist Jeff Koons is another successful collaborative partnership from Louis Vuitton. It debuted in April 2017 to great acclaim. The artist, Jeff Koons is an artist who goes beyond the boundaries of convention, and this collaboration between the artist and Louis Vuitton is tagged the "Master Line" with this collection, Louis Vuitton and Jeff Koons went about breathing new life into old and stale art.
The collection is quite unique even though Louis Vuitton features the works of such great artists like Van Gogh, Gauguin, DaVinci, Turner, Money, and Poussin on their iconic products. This collaboration is inspired by Koons' Gazing Ball series of large-scale, hand-printed recreation of the older artists which has subsequently become part of a variety of Louis Vuitton products. Some of the artworks Koons worked on include Fragnord's "Girl with a Dog, DaVinci's "Titan Mars, Mona Lisa, Venus, and Cupid" Ruben's "Tiger Hunt" and Van Gogh's "Wheat Fields and Cypresses."
This collection came about because of Louis Vuitton's desire to showcase his love and passion for art. With this collaboration, Louis Vuitton and Jeff Koons hope to show how exciting art can be.
Jeff Koons also transformed the legendary Louis Vuitton logo into a different logo sporting his initials. He also went ahead to include a leather label of the famous Jeff Koons rabbit to every piece in the collection. The rabbit has always stood as a trademark of Jeff Koons' work and has grown into one of the most iconic art pieces of the 20th century. It is the first art from the brand whose brand logo hasn't been tweaked in 16 years since they began to collaborate with other brands and artists. There is a portrait of Jeff Koons accompanied by his biography within these bags. The accessories are bedecked with the name of the original artist whose work was represented on the bag. This is Louis Vuitton's way of paying tribute to the old masters.
The bags and accessories in this collection originally went for €500 and up to €3000. They are no longer available at the same price even on the pre-loved market because the value of the bags and other accessories is no longer what they were.
3. Louis Vuitton x Supreme
The collaboration between Louis Vuitton and Supreme, the American Street West brand remains the most groundbreaking collaboration from the fashion company. This collaboration took place in 2017. This collaboration raised a real interest in the fashion world with the hype helping it go quite far. Louis Vuitton's men's designer, Kim Jones, and the founder of supreme, James Jebbia unveiled the collection at fashion week seven.in January 2027.
Within the collection, the brand had the Supremes box logo imprinted in bold white and red letters. Louis Vuitton's famous Monogram Print was also produced in the colors of the Supreme brand. The bags in this collection were offered in three different varieties; Black Epi leather, red Epi leather, and a piece of camouflage fabric.
The bags in this collection could only be acquired from a few Louis Vuitton stores especially in specific areas where both brands were popular at the time.
Most items from this collection currently command very high prices this is because the bags are limited and therefore popular. One small pocket square costs over €3,000, the Louis Vuitton X Supreme Keepall goes for about € 20,000, the popular sweater from this collection is sold for € 12,000. All of these make you want the bags, and even if you don't end up getting them, you can always dream!
2. Louis Vuttion x Stephen Sprouse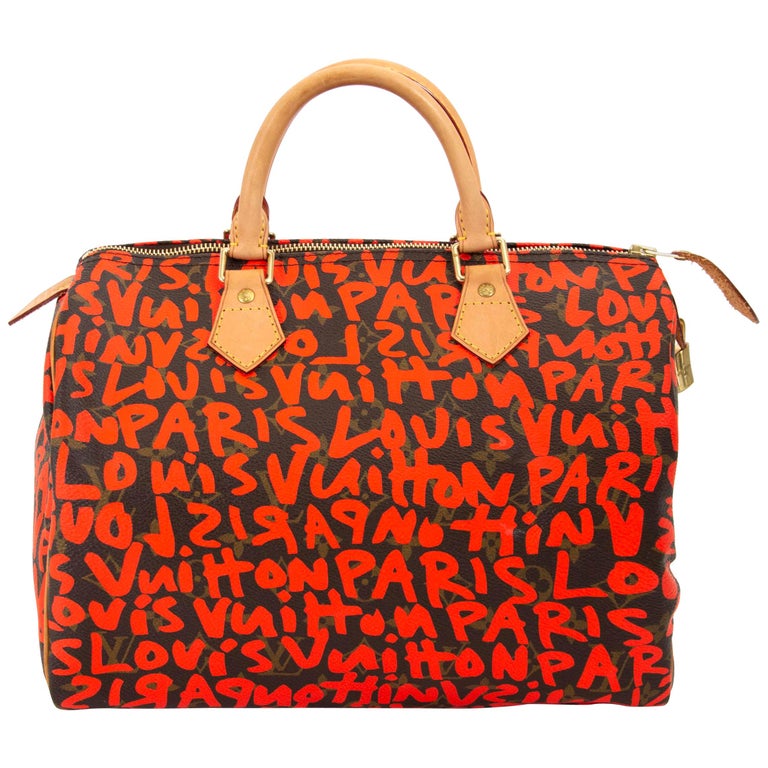 After Marc Jacobs became Louis Vuitton's creative director, the first artist to approach him for collaboration was Stephen Sprouse. The brand and the artist teamed up in 2001 and went ahead to create what would become one of Loui Vuitton's most loved collaborations.
There is an extremely cool redesigned Monogram graffiti print among the Louis Vuitton x Stephen Sprouse collection which is tagged "Louis Vuitton Paris." Customers and lovers of Louis Vuitton fell in love very quickly with the Monogrammed graffiti designed by Stephen Sprouse and Marc Jacobs.
Stephen Sprouse passed away in 2004, taken by cancer. Marc Jacobs create a collection to pay tribute to Sprouse in 2009. The graffiti line came back into circulation in 2009 and it came bearing a new design bedecked with painted roses which are based on a sketch of a rose drawn by Stephen Sprouse in the earliest days of their collaboration.
The new collection is known as the "rose's collection" included some of Louis Vuitton's most sought-after bags of all time. This collection never appeared dated or overplayed which is an improvement when compared to the brand's Multicolore Monogram bags which the brand produced in collaboration with Takashi Murakami. Even now, with the market quite on the high side, these elegant and highly desirable pieces are still commanding very high prices which sit above market value over ten years after the collection was first released. This and more make this one of the best brands from Louis Vuitton.
1. Louis Vuitton x Takashi Murakami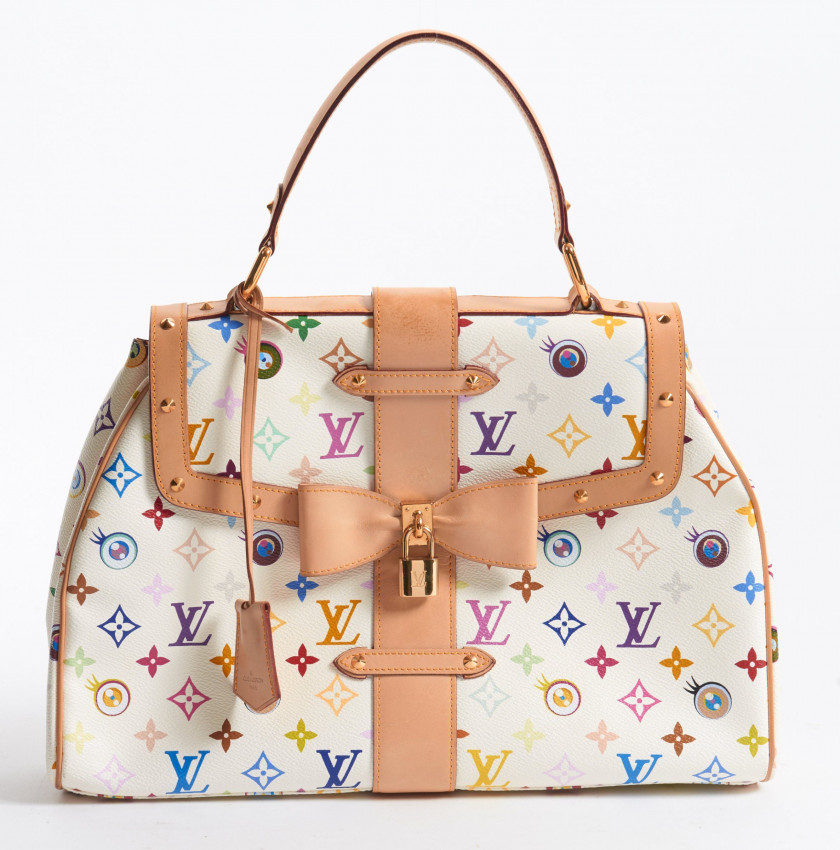 Louis Vuitton's collaboration with Takashi Murakami sits unsurprisingly at the first spot on this list. Everyone in the fashion world and otherwise knows the products that came from this collaboration!
Takashi Murakami, the contemporary Japanese artist entered into a collaboration with Louis Vuitton in 2003. This union gave birth to the notable and highly popular multi-colored monogram print which came with a solid black or white coated canvas. These bags were highly beloved by many, including stars like Jessica Simpson and Britney Spears who rated the bag so highly in the 2000s. These bags would come to be called "It-bags" because of their quality. They remain "It-bags" especially now that the Monogram Multicolore Line has been discontinued (since 2015), they have become vintage bags and are highly sought after.
Kylie Jenner bought a Louis Vuitton Speedy Mini Multicolore as a surprise gift for Stormi, her two-year-old daughter, in 2020. The mini comes with enough space to hold Stormi's baby cosmetics and coloring pencils. While her iPhone cannot fit into the bag, she still stuns when she steps out with the piece borne out of Louis Vuitton's collaboration with Takashi Murakami. Kylie Jenner has made the bag more popular with this simple act of hers.
Having designed this excellent Monogram Multicolore collection, Louis Vuitton and Takashi Murakami would work together a few more times, collaborating to create the 'Monogamcouflgae' collection unveiled in 2008, the "Rugs" collection released in 2009, and the 'Cherry Blossom' collection unveiled in 2012. There were other products too including the 'the character bag' collection and more!
Fans were sad to hear that the fashion brand was ending their 13-year old relationship with Takashi Murakami in 2015. This collaboration had been the longest and most popular of all Louis Vuitton collaborations. The brand and the artist had managed to merge fashion and art in a magical way!