Although most ladies cherish diamonds a lot, there are also other accessories and outfits that ladies simply cannot live without. Handbags are one such item. Some ladies do not bother going overboard when shopping for their clothes or shoes, but owning a stylish large designer handbag is a must-have for them.
If you are among this set of ladies, you will undoubtedly be interested in learning about the top 5 best large designer purses for women in 2021. They have classy shapes, the colors are delicate and lovely, and the designer labels give these purses a sophisticated touch to make them one-of-a-kind.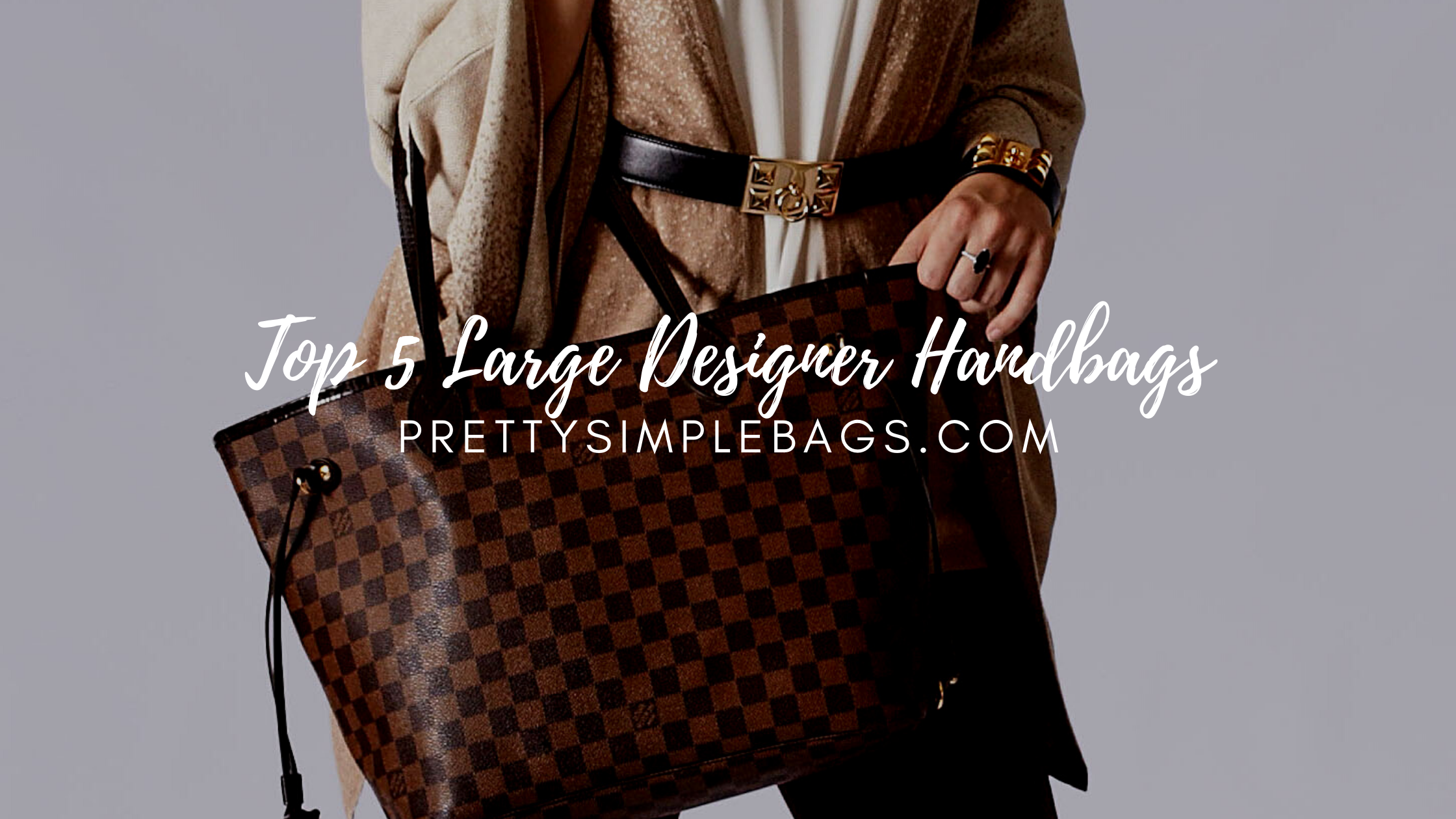 The reality is that the larger the bag, the more stuff it can contain. Several portable bags are well-designed, can hold all of your essentials, and can make you appear put-together. It's important that you assess the sturdiness when purchasing a long-lasting quality bag.
Large designer handbags that can stand firm without any support and maintain their shape without seeming fragile are the finest. A stylish yet modern designer handbag should be completely gorgeous on the exterior yet useful and spacious on the inside because a lady must carry a lot of things in her handbag and it must fulfill this purpose. Go for one of these beautiful large designer purses to add to your collections and make your wardrobe complete.
1. Hermes Matte Crocodile Birkin Bag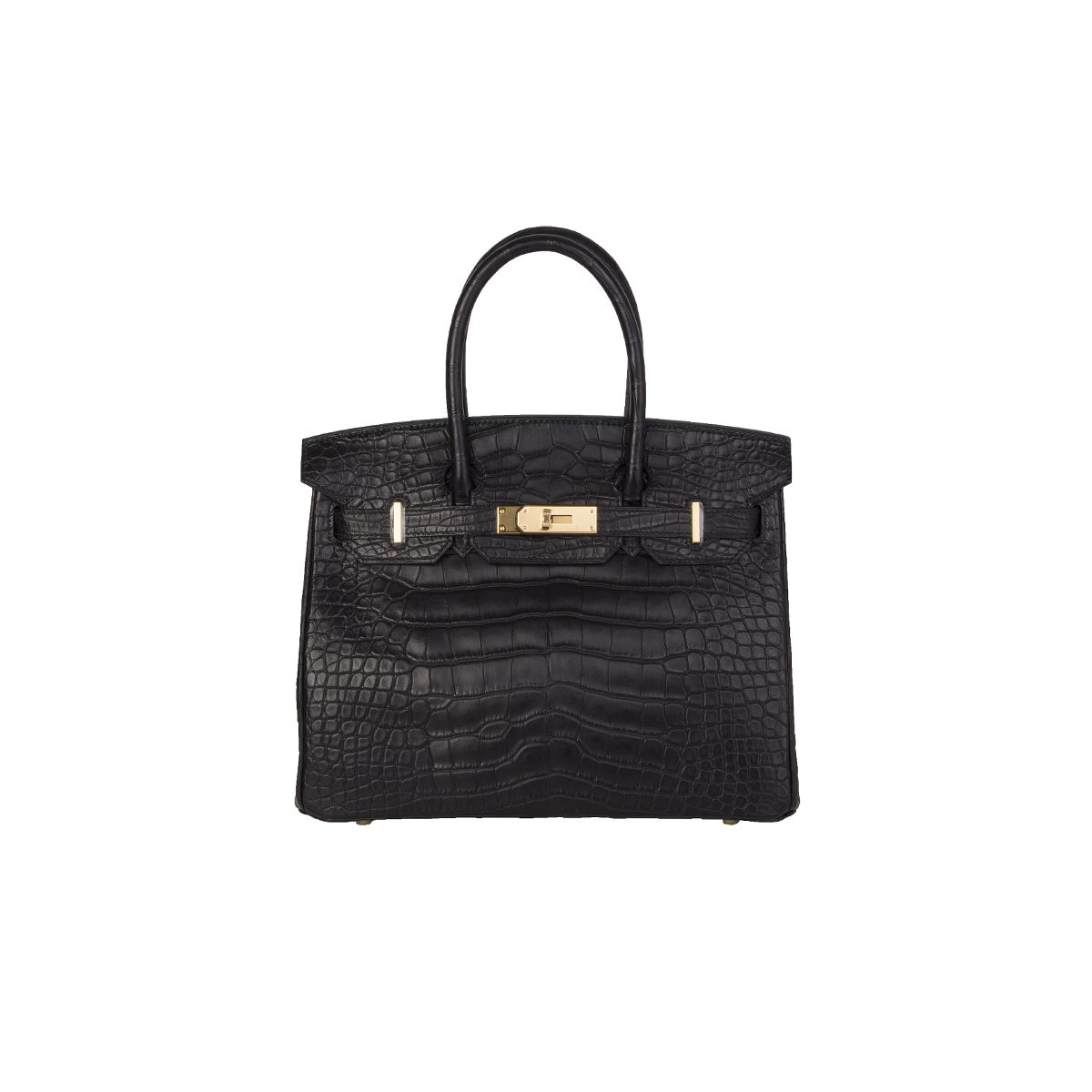 Everyone is conversant with how expensive crocodile skin purses cost, but Hermes goes all out when it comes to them. This designer handbag has a bow, as well as a twist of color and pattern, making it even more unique and attractive. Combining a dress and accessories with this purse might be tough, but once you've nailed it, you'll be sure to draw attention at the party. One of the reasons why this handbag is so pricey is the diamond-studded clasp, but the diamonds just add to the glitz and glitter of this beauty.
2. Louis Vuitton Neverfull MM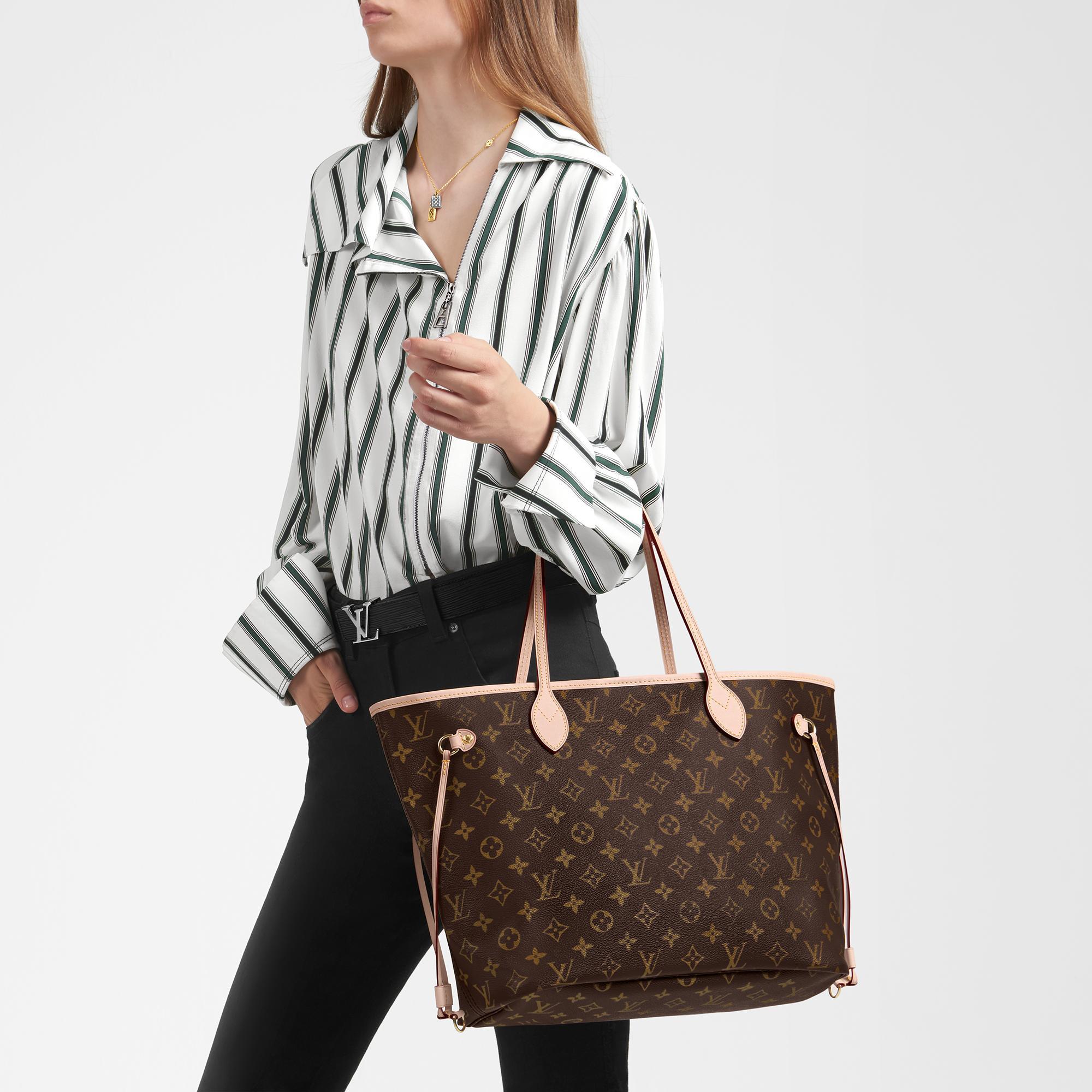 This handbag is one of the most well-known and adored totes of all time. It is as versatile as it gets, thanks to the traditional Louis Vuitton design. It includes a spacious zippered compartment on the inside for your belongings and a clasp on the top to seal it.
The remainder of the bag is spacious enough for you to organize your stuff any way you like. The flat pochette offers something a bit extra that can contain some of your tiny items like your special lipstick or your key fob. You can as well use it on its own when you're out.
3. Longchamp Le Pliage Large Shoulder Bag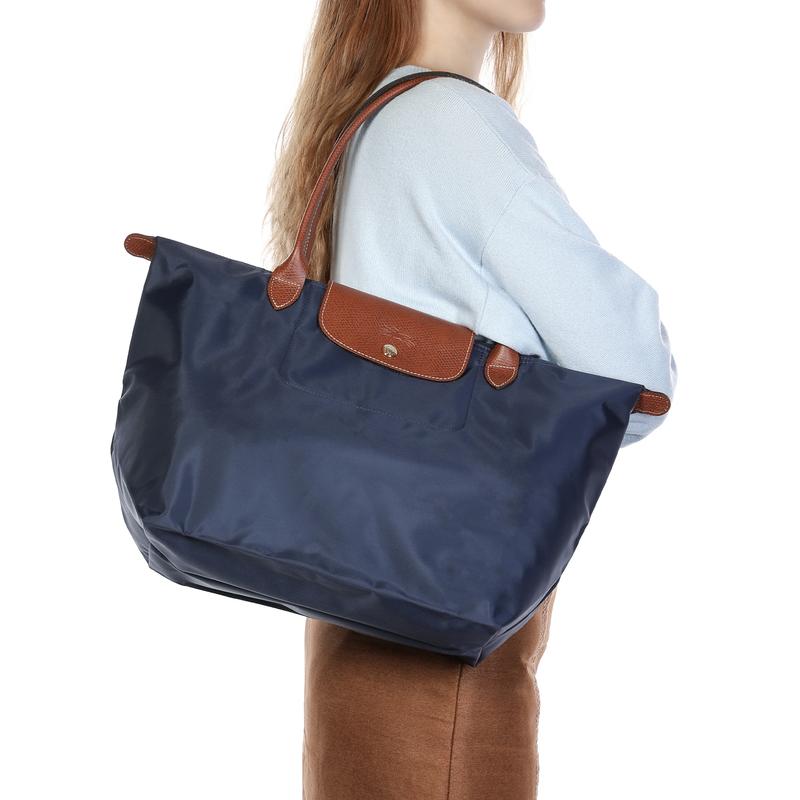 This handbag is another popular nylon tote designed for the ladies that are always on the move and goes out no matter the weather condition. It is also quite useful when traveling. When you need an additional bag, you may fold it up and store it in your baggage. You can find it in a variety of sizes, but the big one is ideal for a weekend getaway.
4. Givenchy Antigona Tote
This spacious Givenchy Antigona Tote is a typical example of practicality that meets elegance. This purse became a celebrity favorite after being spotted on the shoulders of Khloe Kardashian and Rosie Huntington-Whiteley, among others.
The Antigona Tote exudes timeless refinement with its elegant form and simplistic features. The work bag comes in a wide variety of sizes and colors. An excellent simple and understated tote bag that can contain all of your work needs (as well as other items that are not a necessity but need to carry anyway ).
5. Senreve Maestra Leather Bag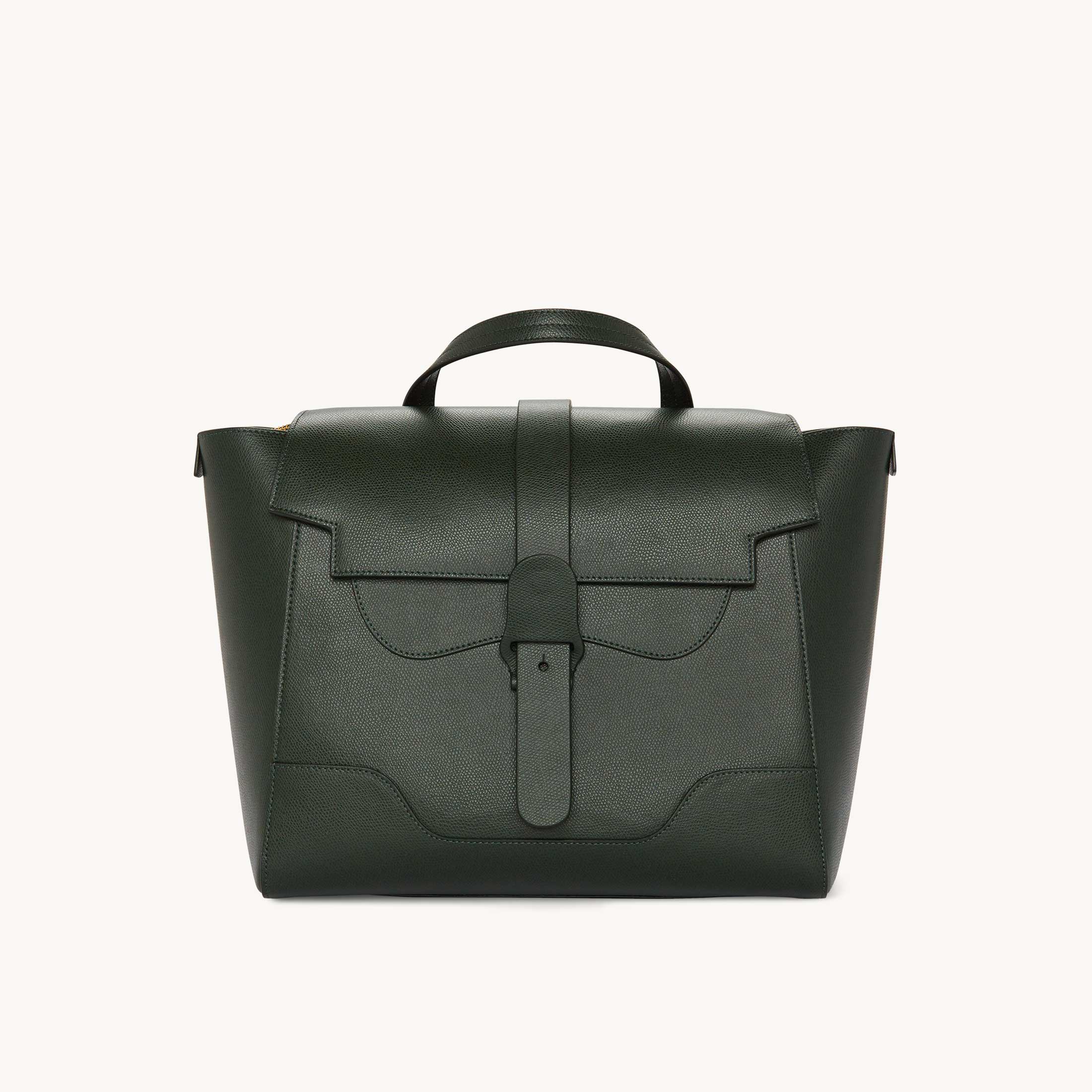 If Olivia Palermo and Priyanka Chopra think it's fashionable enough, it's certainly stylish for us.
Beyond aesthetics, one of the most appealing aspects of this 100% Italian leather purse is its extreme versatility: The Senreve leather Maestra bag may be worn in four distinct ways: as a satchel, crossbody, tote, or backpack.
With its eight inside sections, the Maestra bag boasts a well-structured organization system, including a cushioned sleeve that can carry a 13-inch laptop (while the center area can fit up to a 15-inch laptop). The bag is available in 13 different color varieties and comes with a lifetime warranty. With its metal feet, stain-resistant micro-suede fabric, and water-resistant exterior, the Maestra is built to withstand the rigors of daily usage.
Final Thoughts
One of the finest purchases you can make is in a quality designer handbag. Once you've found the perfect basic bag to add to your collection, it'll instantly refresh everything from casual jeans to more formal outfits, and it will quickly become your go-to item for your different events and outings.
The charm of a unique designer bag is that it's naturally versatile, so you'll never be stuck for outfit ideas to match it with. In truth, these reasons are enough for you to add more designer bags to your wardrobe— it's the perfect go-to item, regardless of your unique style.