One of the products that come to mind when you think about a high-end designer handbag is a black Chanel flap handbag made with gold hardware. The classic CC logo, black quilted leather, and gleaming chain strap are permanently etched in our memories as the definitive benchmark of elegance.
Having had a significant history and impact on luxury fashion, the Chanel brand and its handbags have successfully established an era that appeals to lots of women who want to be a part by owning one.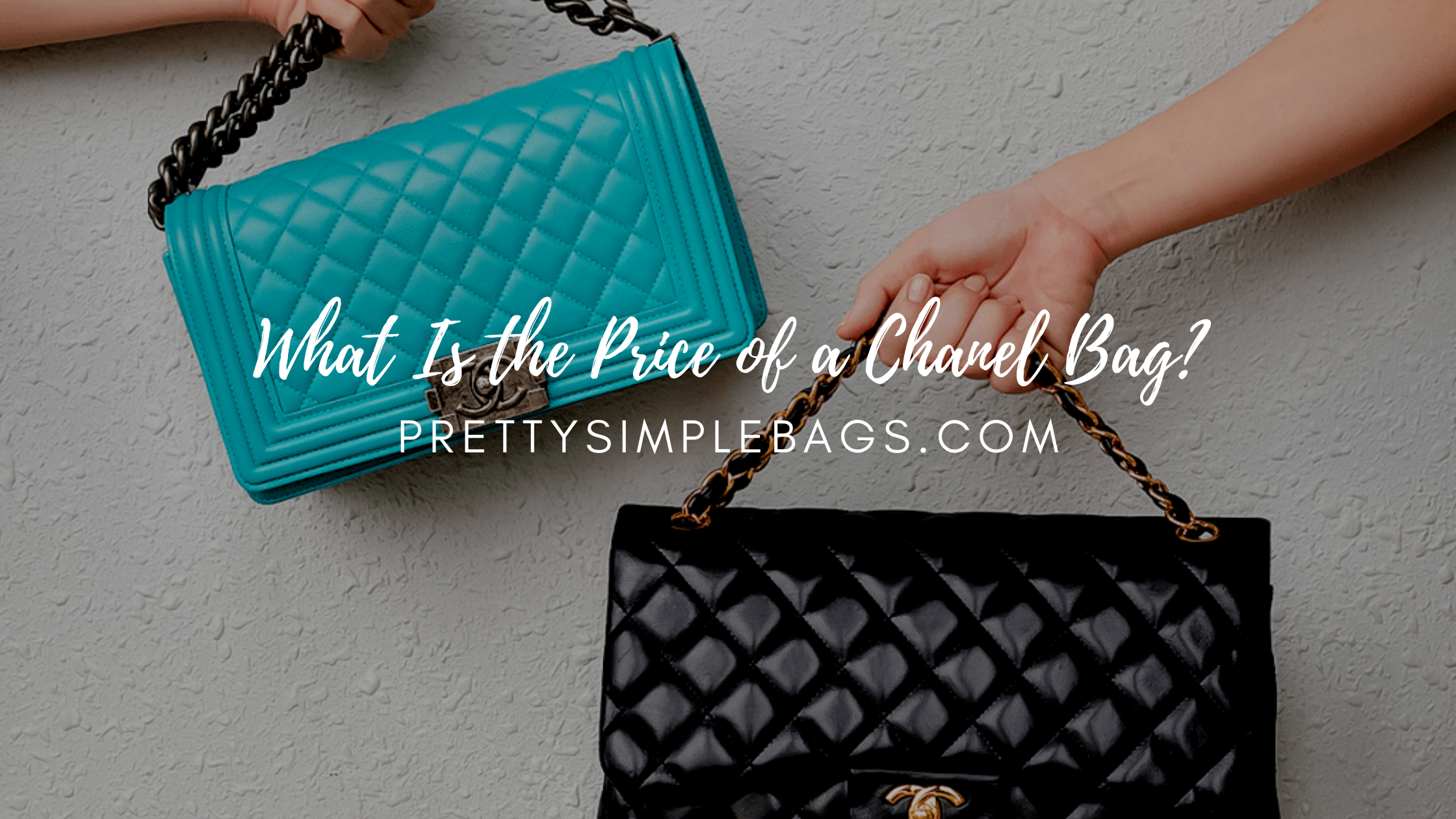 However, Chanel handbags are usually expensive because they are the gold standard of luxury fashion. What is the price of a Chanel bag? We will take go through some of the most sought-after handbag models and see how much they cost.
1. 2.55 Classic Flap Bag (between $3,500 & $7,700)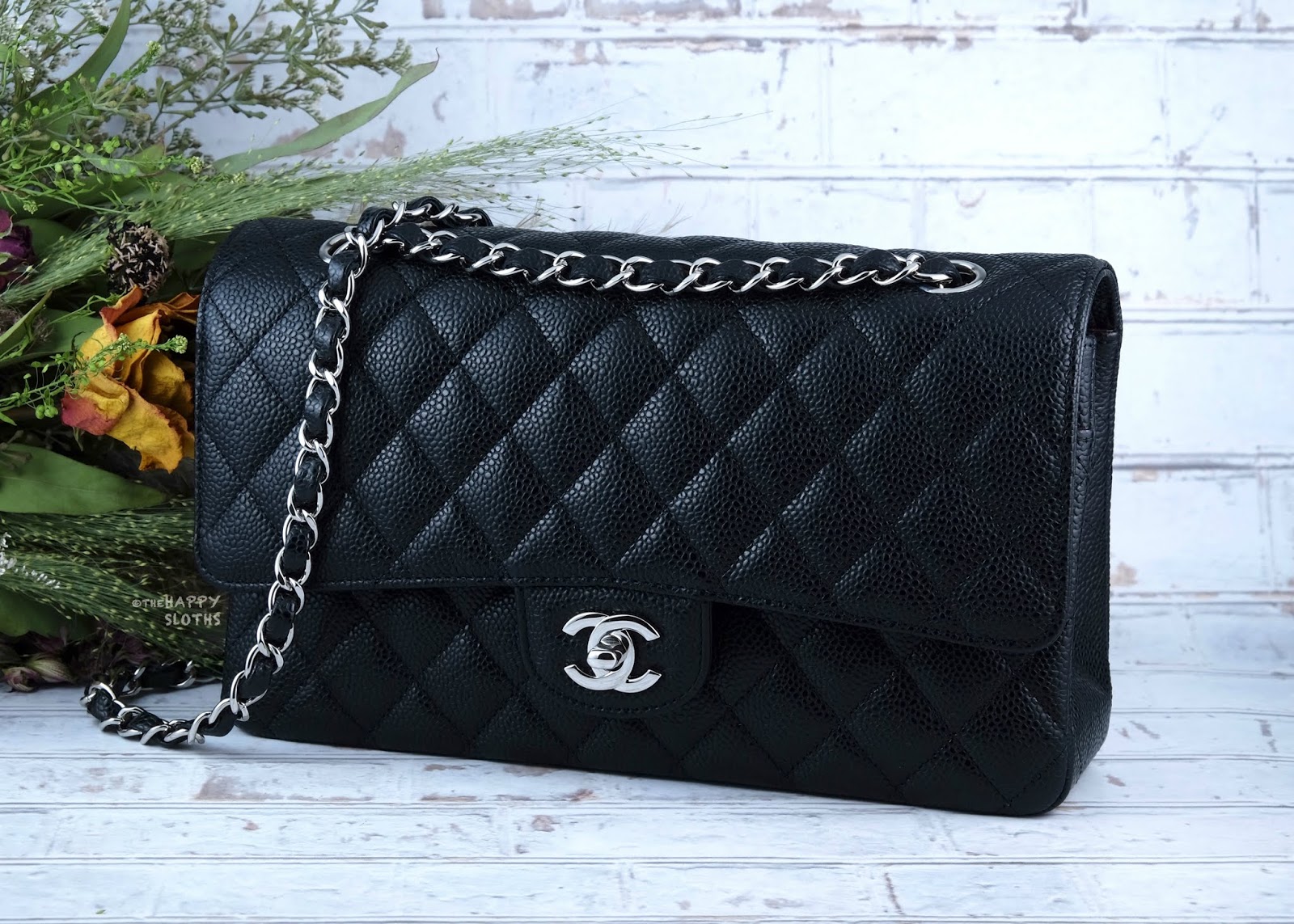 Karl Lagerfeld was responsible for the 2.55 Classic Flap design. He was Chanel's Creative Director in 1983, twelve years after Coco Chanel went away. The 2.55 Classic Flap, regarded as his most famous design, became the model for practically all Chanel handbags that followed.
The CC lock and the leather interlaced in a chain strap, two of Lagerfeld's hallmark features, have continued to be a mainstay of the premium brand.
Other remarkable characteristics included in the bag that make them unique and legendary are the burgundy interior, diamond-quilted leather, and Coco's hidden love letter pocket.
The Classic 2.55 flap, as the flagship of Chanel's elegant handbag range, comes with a heavy price tag – there is various price range when buying the bag' on retail from Chanel stores, depending on the size and model. The pricing chart below represents what you will probably see in-store:
| | |
| --- | --- |
| ClassicFlap Model | RetailPrice |
| Maxi Classic Flap | $7,700 |
| Jumbo Classic Flap | $7,100 |
| Medium Classic Flap | $6,500 |
| Small Classic Flap | $5,800 |
| Rectangular Classic Flap Mini | $3,800 |
| Classic Flap Mini Square | $3,500 |
 2. Boy Flap Bag (between $4,600 & $5,500)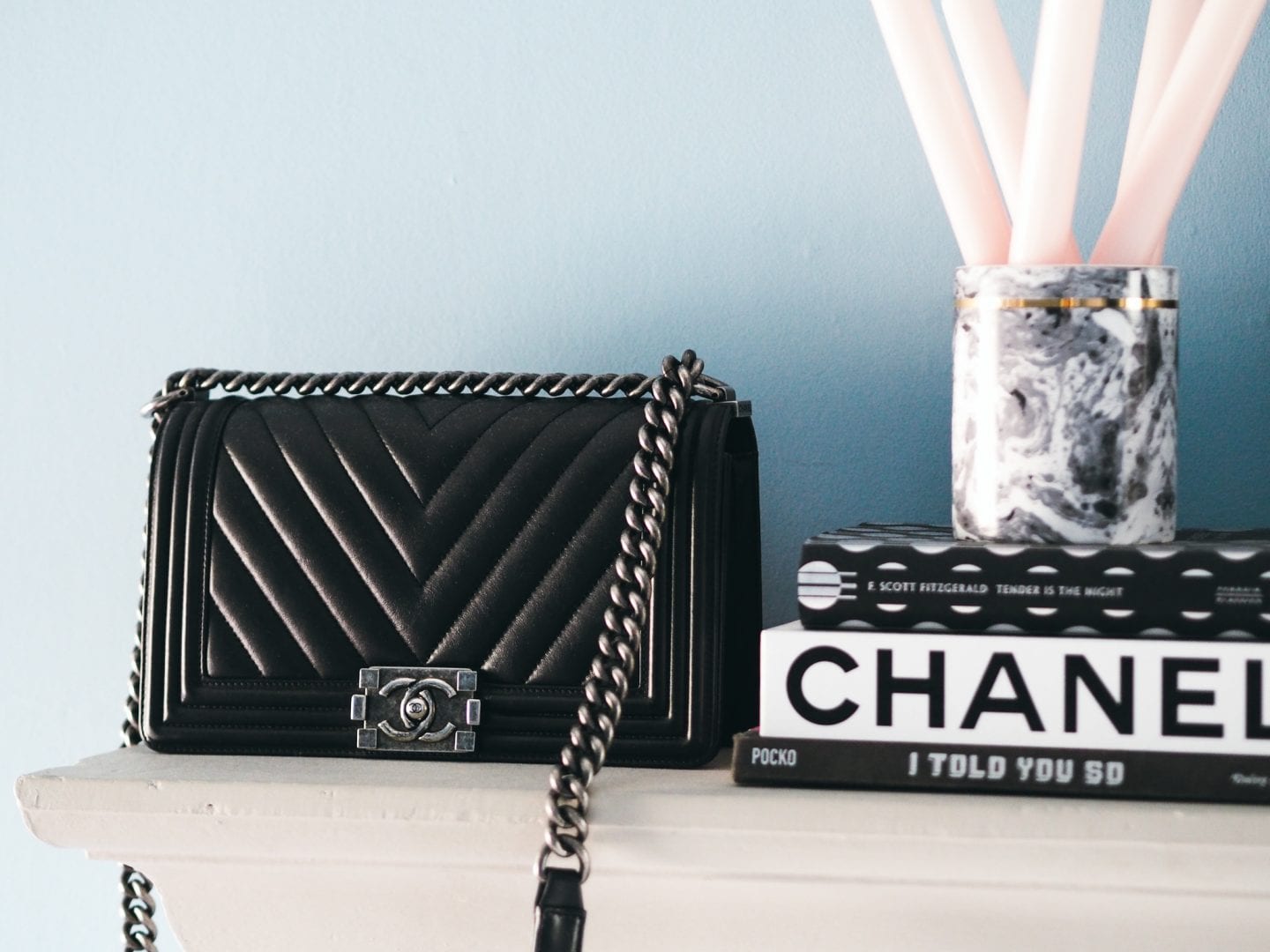 The Chanel Boy Bag is another Lagerfeld invention, with an outline and masculine qualities that make it a classic of Chanel's handbag collection. Having launched in 2011, the Chanel Boy bag was a medium through which Karl paid homage to Gabrielle Chanel's legacy: the term 'Boy' originates from Chanel's first love tale with Boy Capel.
The strap, consisting of a thick and heavy chain with leather, and the boxy, angular design are the most eye-catching aspects of this stunning bag.
As a tomboy, Gabrielle Chanel used her liking for male characteristics and rebellious style cues to defy society's ideals of femininity. Because of its history and ability to make a statement, the boy bag is quite popular. Depending on the size and design, the selling price is suitably high:
| | |
| --- | --- |
| BoyBag Model | RetailPrice |
| Small Boy Flap Bag | $4,600 |
|                 Medium 'New' Boy Flap Bag | $5,500 |
| Medium 'Old' Quilted Boy Flap Bag | $5,000 |
The best place to buy these unique and coveted handbags is on the resale market, and the Boy is available for as little as $2,700 for small models and as much as $5,500 for medium models, depending on the bag's condition.
3. Wallet on Chain (between $1,300 & $2,700)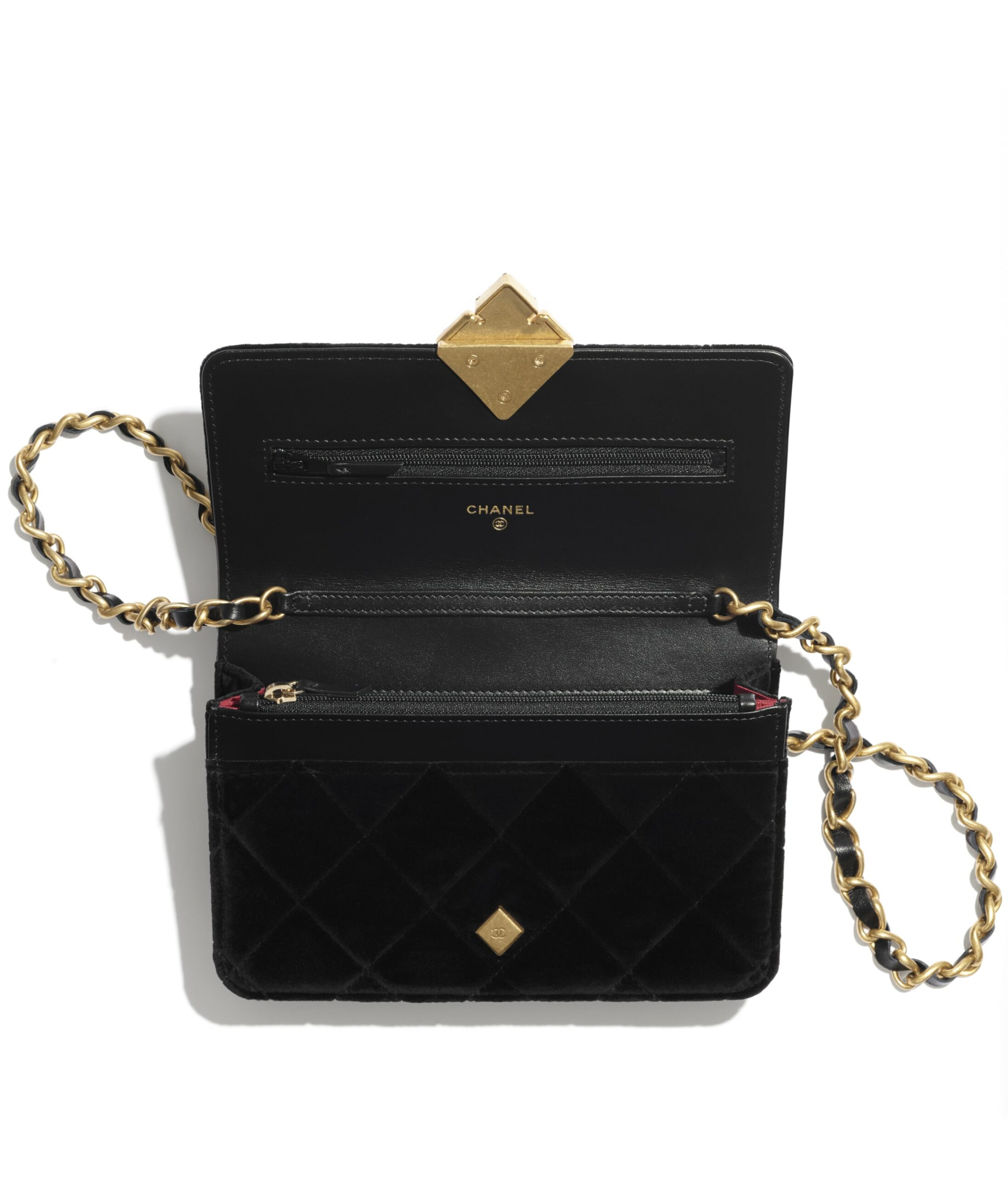 The Chanel Wallet on Chain (WOC) has become an instant masterpiece. The WOC is the smallest handbag that goes with the trend of reducing handbags. It offers the perfect portable companion for all your journeys or evenings out because it is small and compact while yet being able to contain most of your things. It can hold your phone,  keys, wallet, cosmetics, and sunglasses in one safe and well-organized package!
It is even more unique because, unlike Chanel's other basic bags, the WOC is very affordable, especially when buying from the secondhand market.
The under $2,000 price tag will appeal to both first-time Chanel buyers and ardent Chanelistas. You can get one of these ultra-chic 'bags' for roughly $1,300 – certainly a substantial investment, but significantly less so than a Classic Flap.
You can get the standard Wallet on Chain at $2,500 from retailers and it comes in patent leather, calfskin, or lambskin. The Boy Wallet on Chain, on the other hand, costs $2,700 at retail price and comes in Chevron leather, lambskin, or calfskin. Both are terrific selections for any occasion, and the luxury fashion community highly recommends them.
4. Gabrielle Hobo Bag (between $3,600 & $4,300)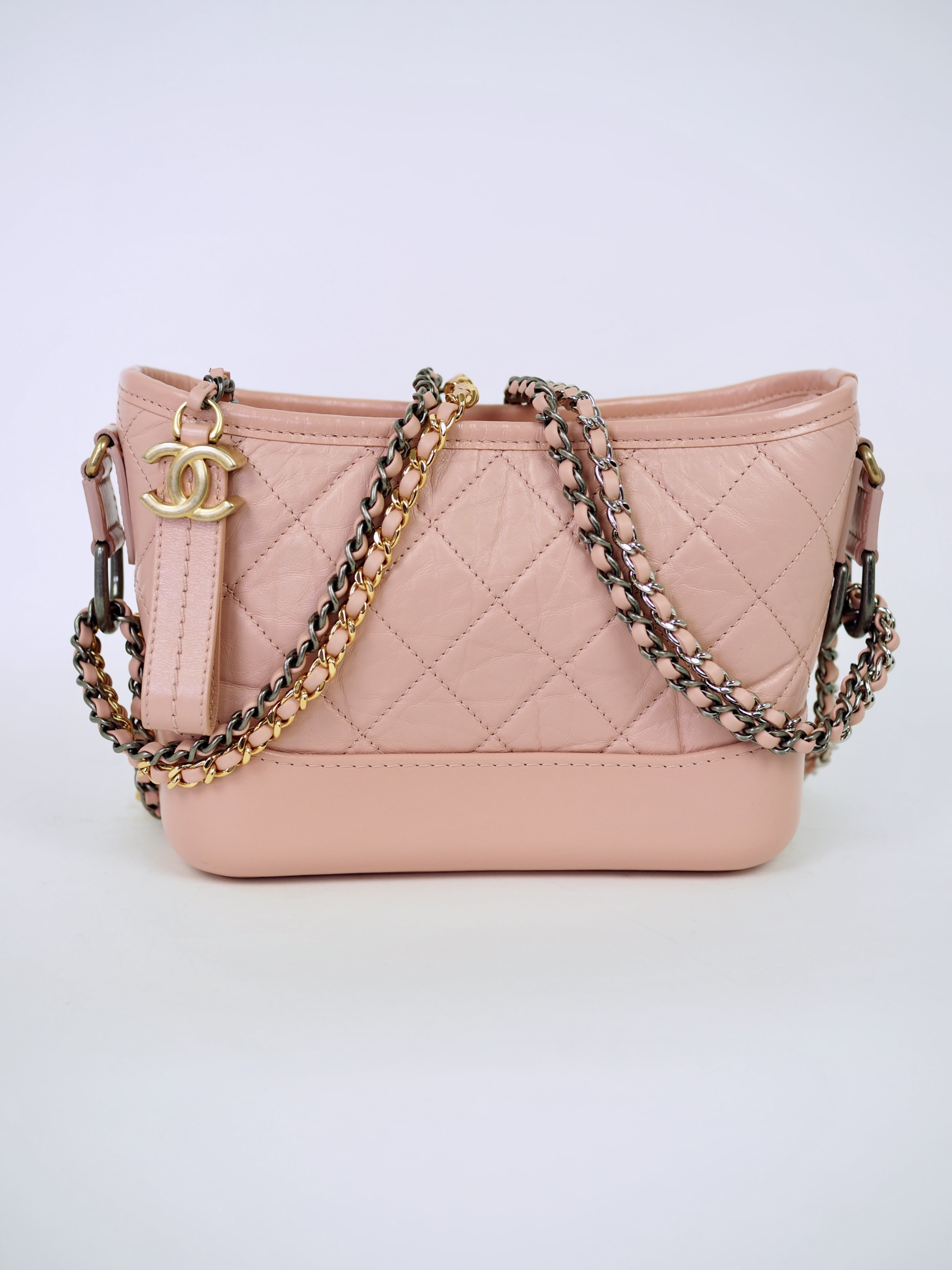 The Chanel Gabrielle represents another Lagerfeld tribute to the mademoiselle, and it encompasses all she stood for. It was the first Chanel handbag to be labeled as unisex fashion. The Gabrielle bag has a casual silhouette and a long, versatile strap that may be used by both men and women.
It looks well with a shabby-chic attire like a casual men's shirt and trousers. The Gabrielle hobo, which was released in 2017, was created to cater to a younger, more modern fashion population.
When the Gabrielle bag was originally launched, Classic 2.55 owners were apprehensive of its future, but the bag quickly gained popularity among celebrities and influencers, and it is now deserving of its position in Chanel's famous range. The Gabrielle Hobo, which is made using Chanel's best leathers and hardware, comes with a hefty price tag, which varies based on the design, size, and materials:
| | |
| --- | --- |
| GabrielleHobo Model | RetailPrice |
| Gabrielle Backpack | $3,600 |
| Gabrielle Hobo Medium | $4,300 |
| Gabrielle Hobo Small | $4,100 |
5. Reissue 2.55 Flap (between $5,800 & $7,700)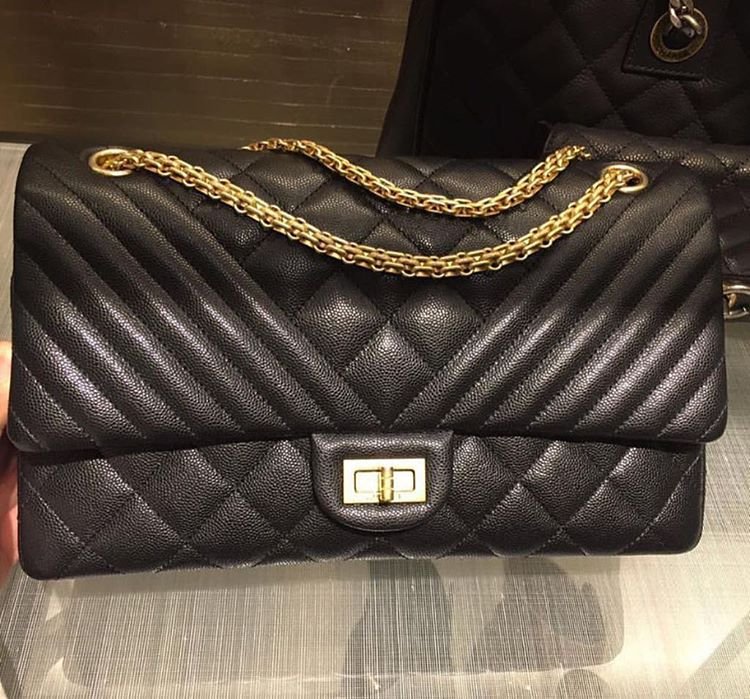 We have now come to one of Chanel's most iconic handbags of all time. In February of 1955, Gabrielle Chanel designed the 2.55 Flap bag, and it is the bag that started everything. The original 2.55 was famous, with its trademark boxy shape and rectangular "mademoiselle lock" (so named since Gabrielle never married).
Due to the popularity of Lagerfeld's Classic Flap with the interlocking CC closure, the original 2.55 was discontinued. However, Karl brought back the legendary 2.55 in its original form in 2005, complete with the mademoiselle lock, unique all-metal chain, and trademark angular silhouette. The Reissue retail price varies depending on the size, same as the Classic Flap.
| | |
| --- | --- |
| Reissue Flap Style | Retail Price |
| Chanel Reissue 227 | $7,700 |
| Chanel Reissue 226 | $7,100 |
| Chanel Reissue 225 | $6,500 |
| Chanel Reissue 224 | $5,800 |
The Reissue Flap Bag sells for between $2,000 and $4,500 on the resale market, depending on the condition. Both the Reissue and Classic flaps are in high demand, thus their value is always maintained over time. For additional information on the appreciation metrics of these fashion assets, see our Chanel Investment Guide.
The secondary market is an excellent location to find a beautiful Chanel handbag at a reasonable price. However, the resale market is filled with fakes. Make sure you're working with a trustworthy reseller with a history of successful authentication. Because Chanel is one of the most counterfeited brands in the world, use our Chanel Authentication Guide to identify and avoid fakes while looking for pre-owned Chanel bags.