An individual may need to clean a handbag or leather purse, but is unsure of how to clean it properly. If this is you, then you've come to the correct location.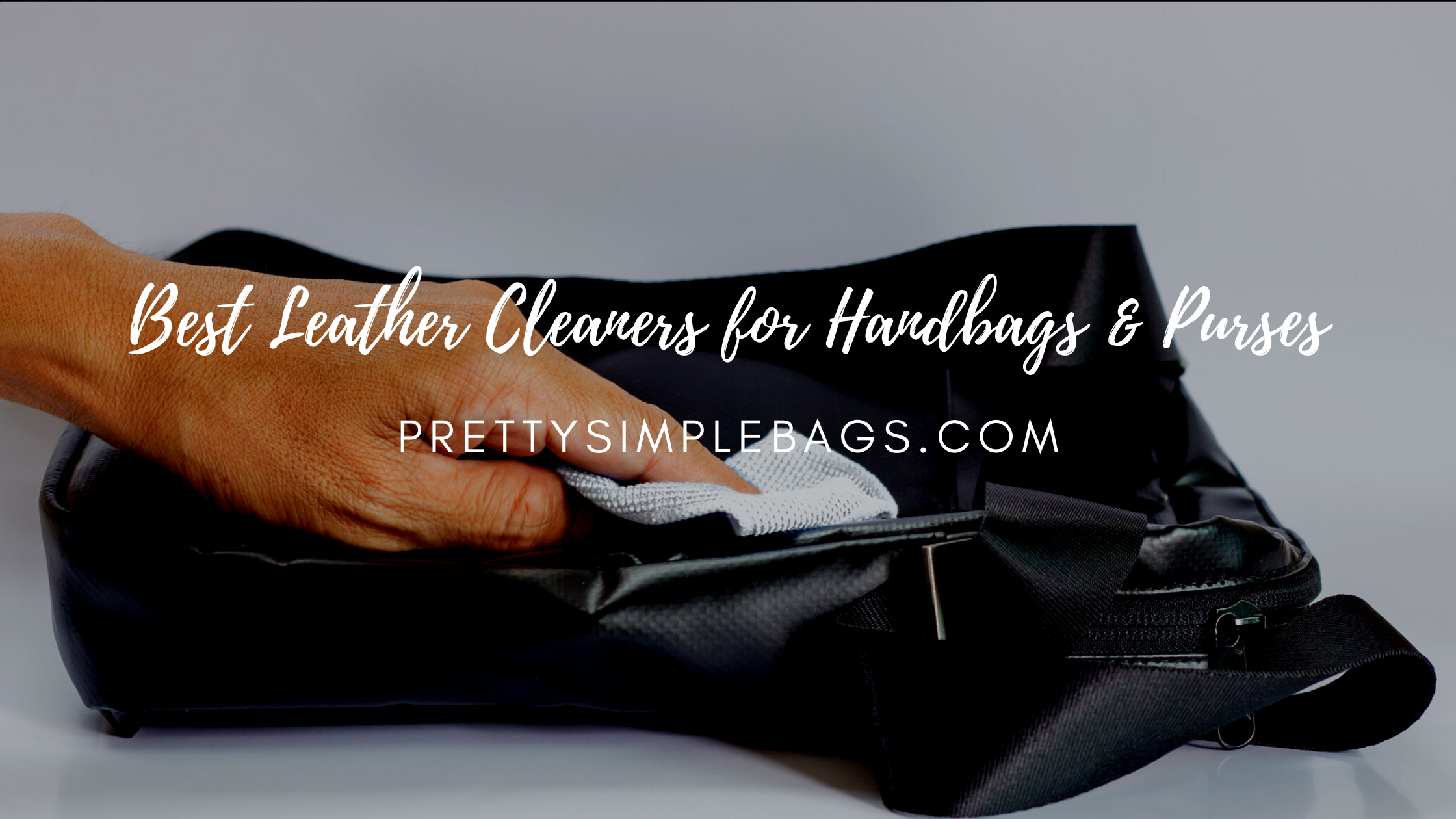 We've put together some of the most effective leather cleaners for purses and handbags based on our expertise. With options you decide to go with, they're sure to make your bag appear as good as it was the day you got it. However, one of the leather cleaner brands offers more uniqueness and efficiency. Find out which one it is by reading our leather cleaner buyer's guide.
Leather Honey Cleaner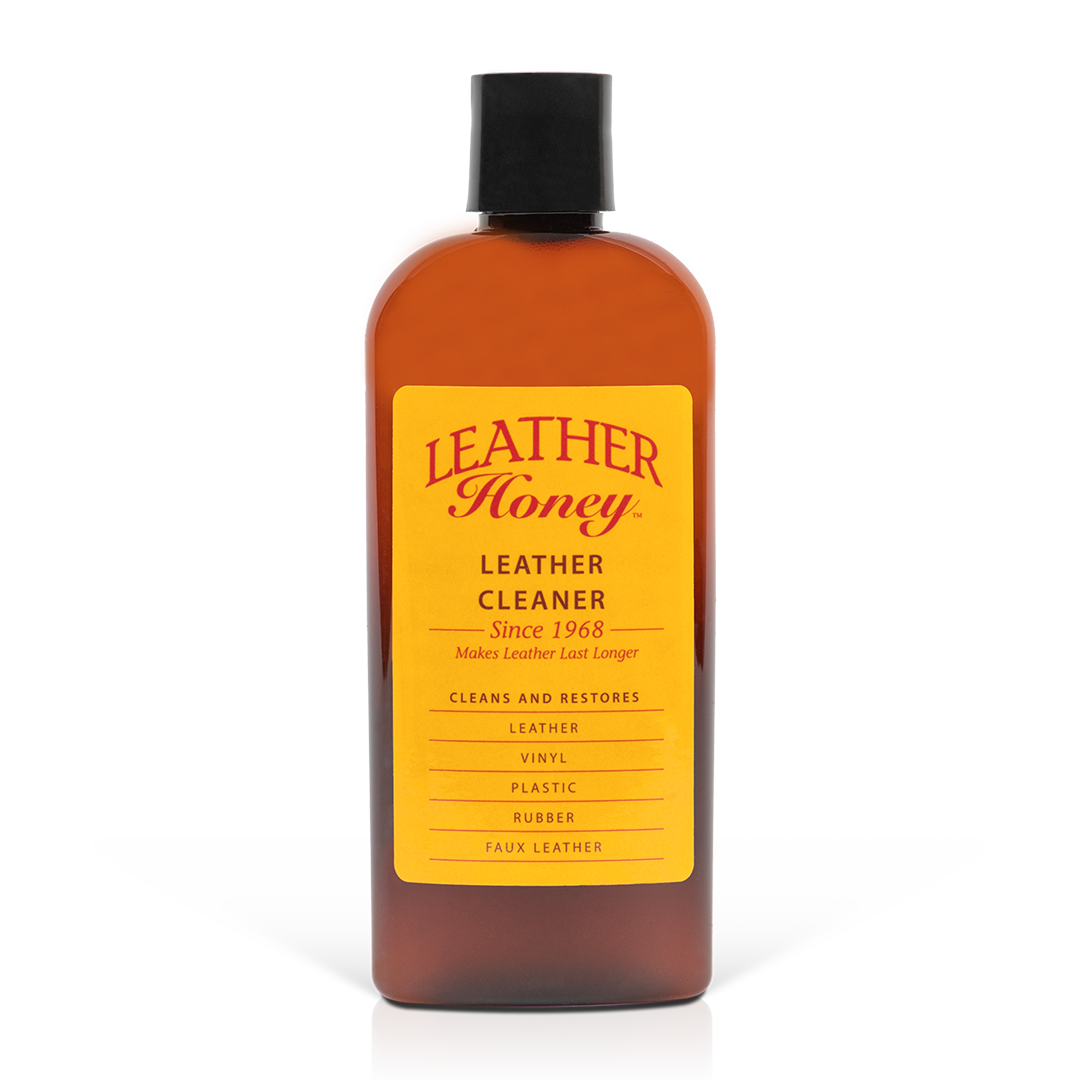 The leather cleaner by Leather Honey is first on our list. This cleaner is made with a concentrated formula that effectively removes dirt, oil, stains, and other debris from leather and vinyl handbags. A little container has enough concentration to produce 32 ounces of cleaner, so it will last a long time.
Examine the Leather Honey Cleaner's specifications.
Pros
It has a proven formula that's been created in the United States for decades.
You can use one bottle for a long time because of its concentrated recipe
It comes with a satisfaction guarantee, so if you're not satisfied, you may return it.
It combines beautifully with the Leather Honey Conditioner, which we'll talk about next.
Cons
There isn't a conditioner and cleanser combo set available from Leather Honey, meaning that you'll have to buy both individually.
A lot of people have benefited from the Leather Honey cleanser which is a fantastic product. When buying the Leather Honey cleanser, you'll need to get the Leather Honey conditioner as well to get the best results on your designer handbag or purse.
Leather Honey Conditioner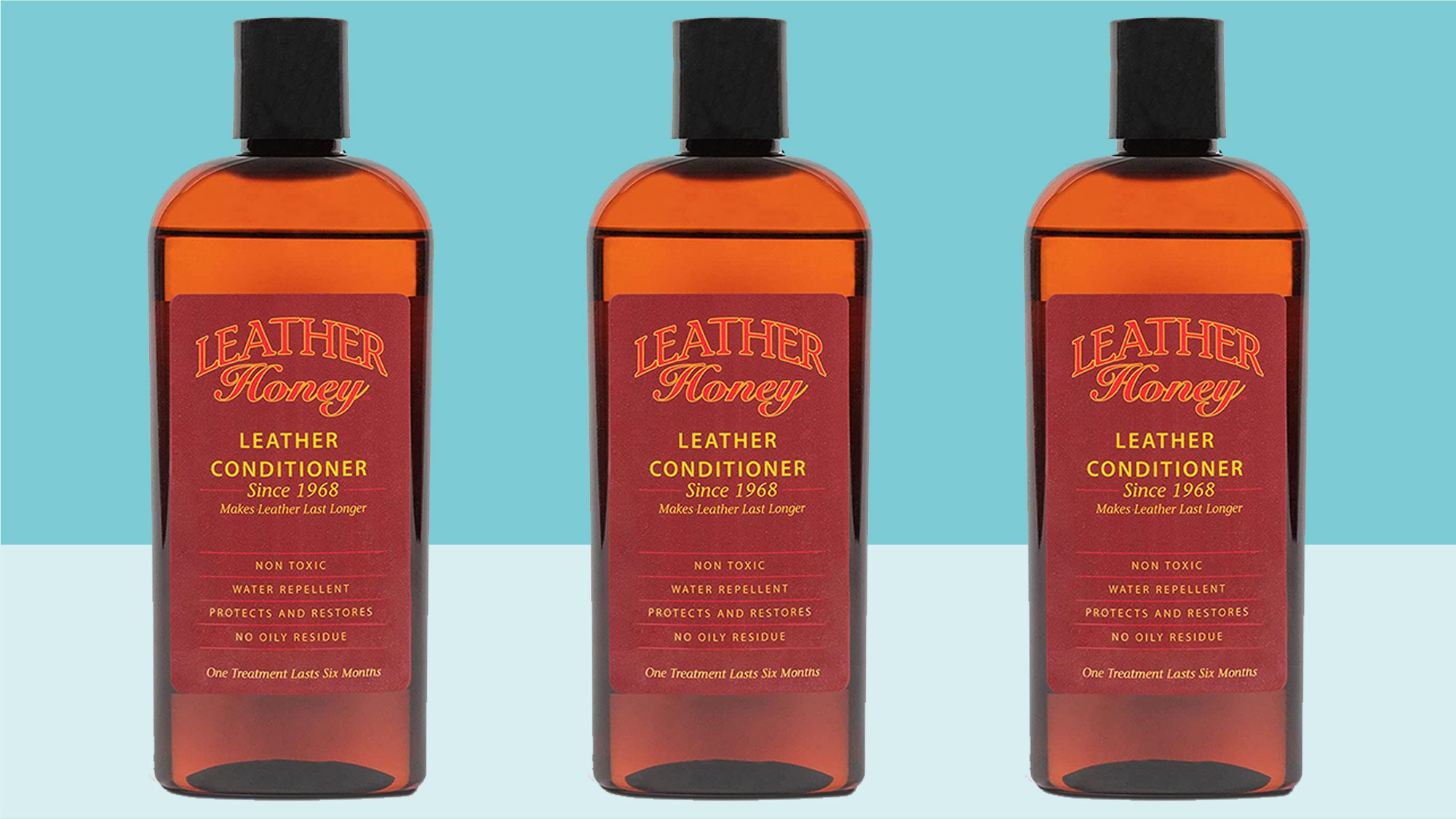 After learning about the Leather Honey Cleaner, you'll want to learn about the Leather Honey Conditioner, which works hand in hand with it. These two items are designed to work together. Leather Honey products are one of our favorites since they've been around for half a century and are effective.
These products offer the essential effects that you'll need to maintain your leather accessories, like purses and handbags, and keep them looking brand new.
Pros
It offers a reliable means for cleaning leather purses with over a 50-year track record.
Each treatment is scheduled to last around six months.
You may return your bottle if you don't like it because they provide a satisfaction guarantee.
It's also manufactured in the United States, like the Leather Honey cleaner.
Cons
Similar to the Leather Honey cleaner, there isn't a package that includes both the cleaner and the conditioner, as well as the necessary accessories.
You have the opportunity to maintain and keep your bags and other leather items looking fresh for years if you buy both Leather Honey products.
If you decide to spend a lot of money on a handbag, it's also necessary that you invest some money and time as well into properly maintaining and taking care of it.
Chemical Guys Leather Lovers Kit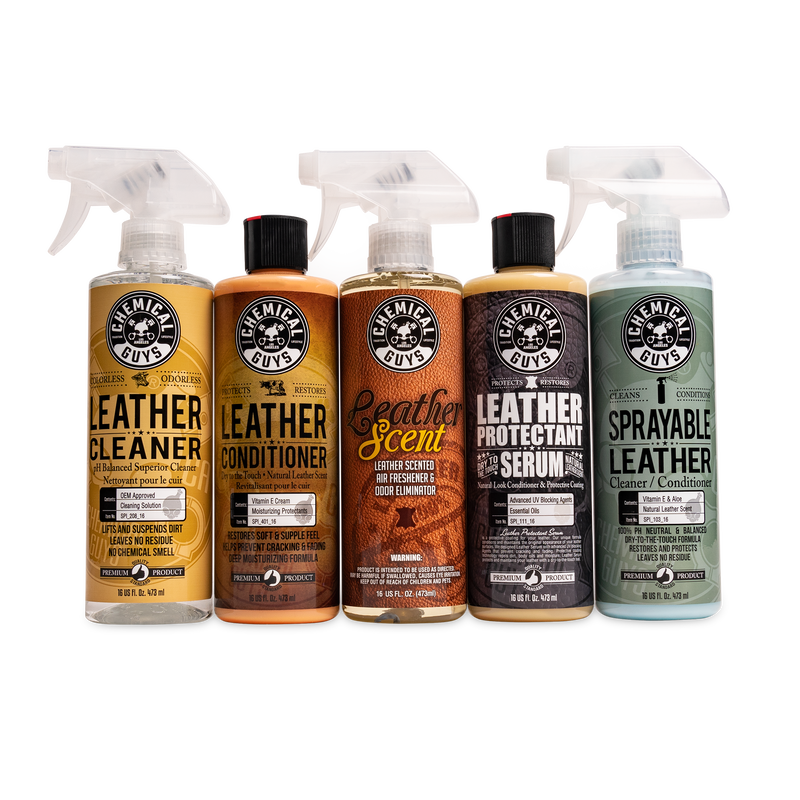 This is the ideal kit for you if you want a full kit capable of taking care of your leather handbags, purses, or other leather items. It comprises all the essential features you'll need including a leather scent air freshener, sprayable leather cleaner and conditioner, leather conditioner, colorless and odorless leather cleaner, leather serum, and a microfiber towel and applicator, among other things. You'll always have the right product for the job no matter what type of leather you need to clean with this kit.
Pros
For whatever sort of leather, you'll always have the proper cleaning agent
Your bags will look and smell like new for as long as you want them to
You won't have to buy application accessories individually because they're included with the package
Cons
Other leather cleaners are preferred by certain customers, but all of the other items are well received.
If not kept upright, containers might leak.
Overall, we like this leather cleaning set because it has everything you would ever need. This package is ideal for anyone who wants to have everything in their leather collection. If you merely want to clean or condition your leather, the Leather Honey would be a better choice.
Lexol Conditioner and Cleaner Kit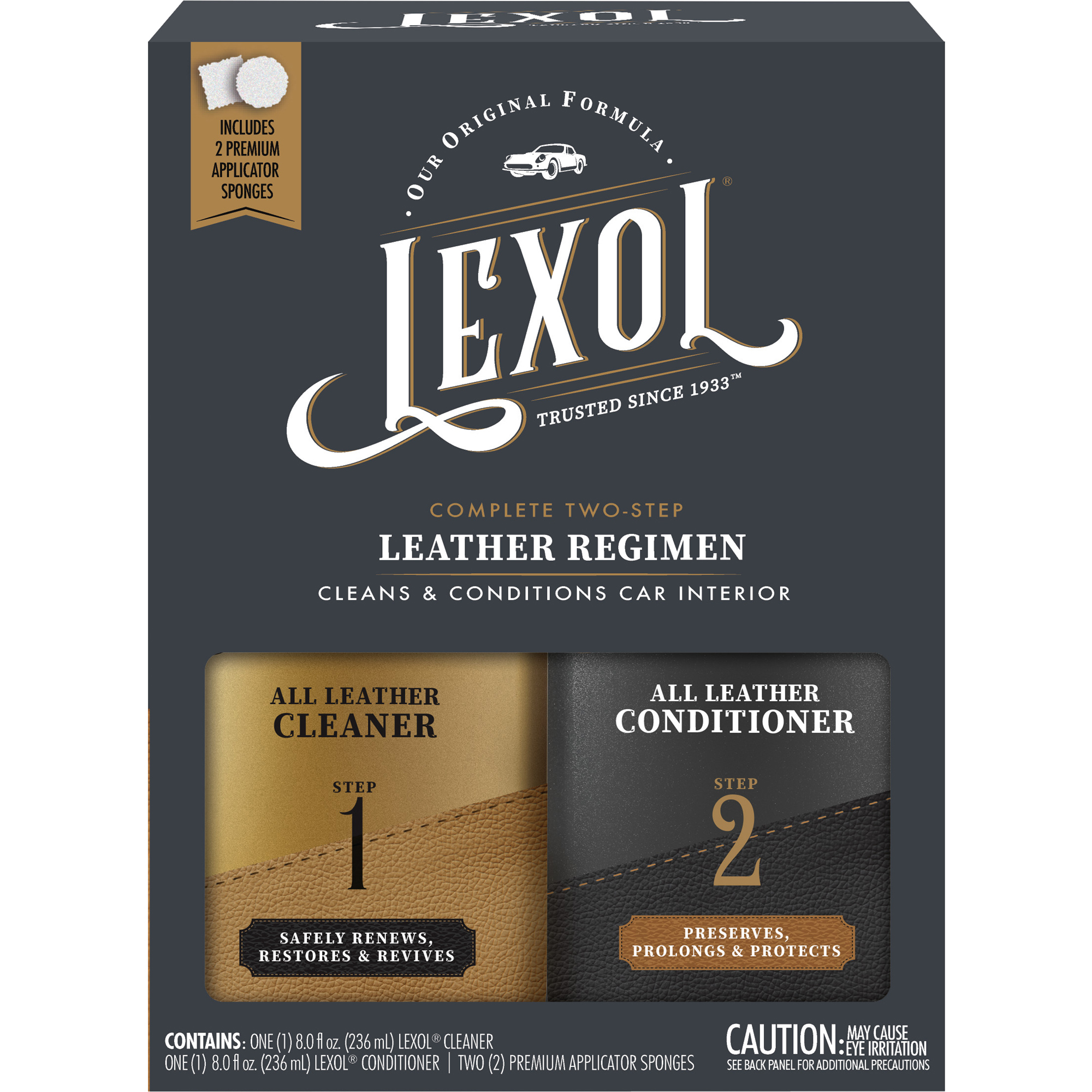 Perhaps you don't want five different types of cleaners and conditioners, but you're searching for a kit. In this case, you'll probably be better off using the Lexol leather cleaning kit. It includes two application sponges, a leather cleaner, and a bottle of leather conditioner. This leather cleaning package offers the most value for your cash.
Pros
In two simple steps, you can clean and protect your leather bag.
The two big bottles should keep you going for quite some time.
Dispensing caps on the bottles are simple to use.
Cons
This is a basic kit with no additional leather items.
The Lexol bag cleaning kit is ideal if you're looking for a simple leather cleaning kit. It includes only what you require.
It offers the best value for your money as far as leather purse cleaners are concerned, and it comes at a terrific price.
Weiman Leather Cleaner & Conditioner Kit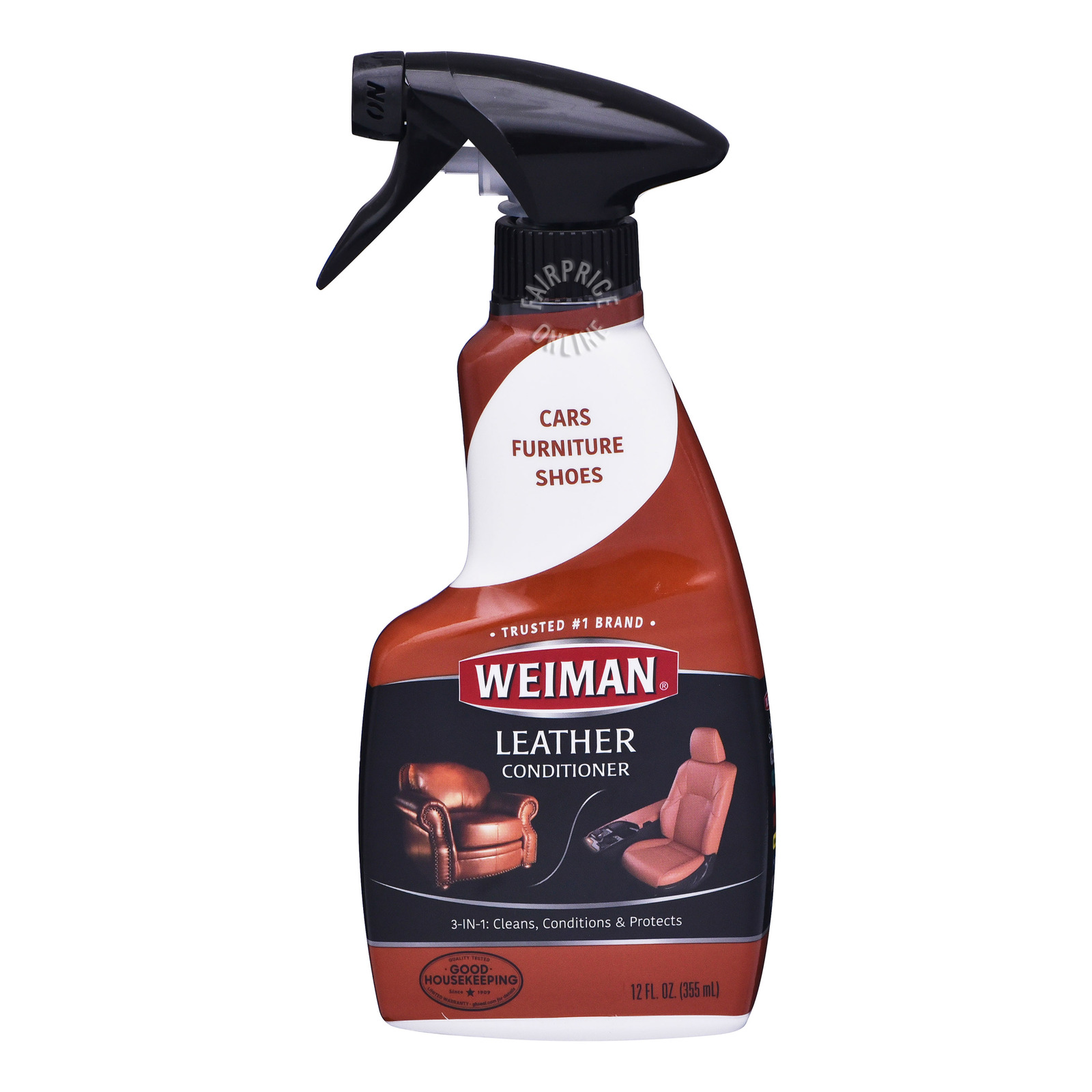 At Weiman, they also sell modest leather cleaning kits, however, it's not the same as the Lexol kit listed above. This set includes leather wipes, a microfiber application cloth, and an all-in-one leather cleaner and conditioner. This kit offers a portable package. The wipes come in handy for quickly cleaning your purse after each usage.
Pros
Using a cleanser and conditioner in one is simple.
It comes with leather wipes for easy cleaning
Cons
There aren't enough alternatives for different types of leather, and just one cleaner/conditioner combination is included.
This package is ideal if you don't want to deal with different cleaners and conditioners. It comes with a combination bottle of cleaner and conditioner and an application cloth, as well as leather cleaner wipes, which are ideal for a quick handbag clean-up.
Weiman Leather Cleaner Wipes are Essential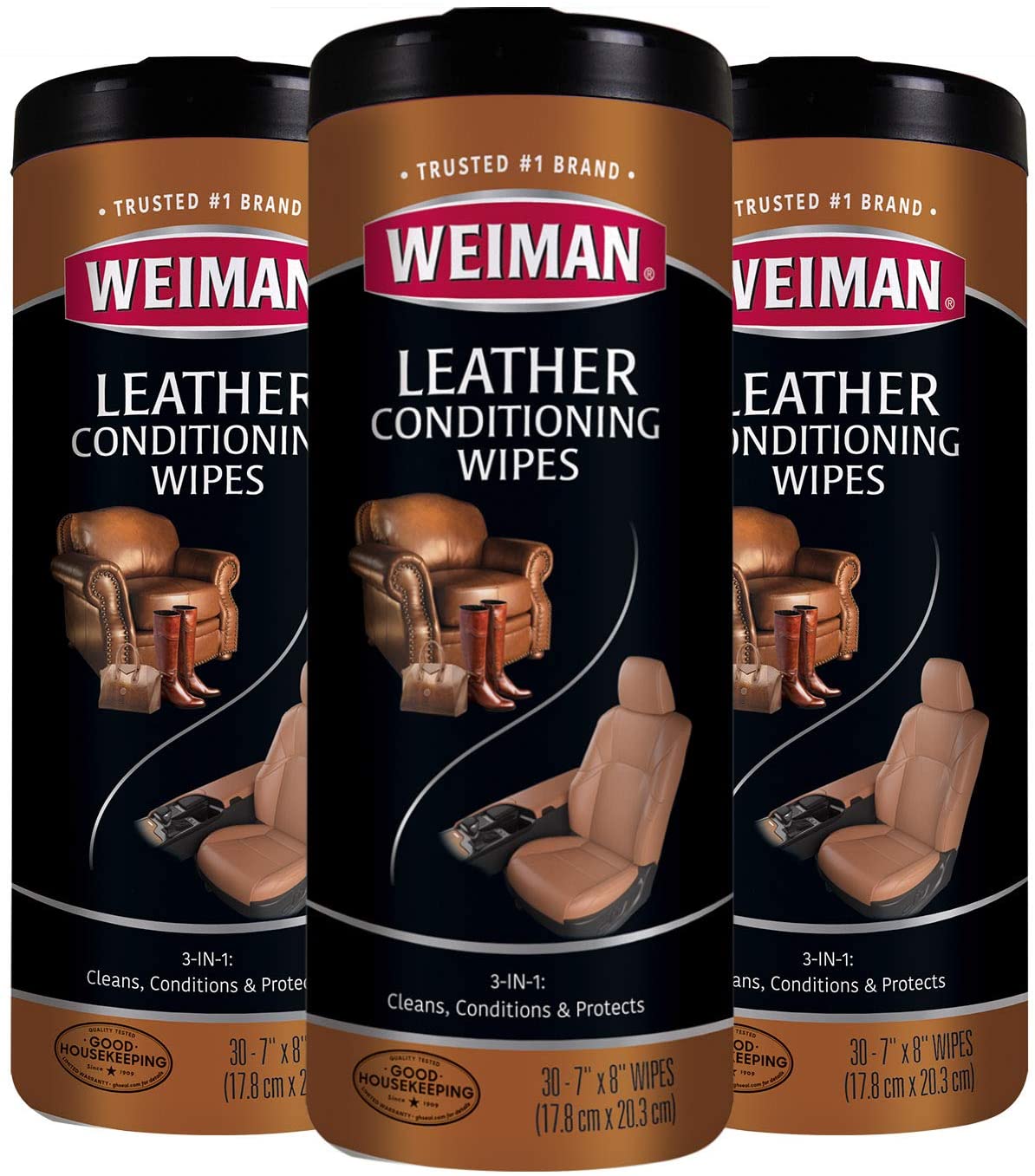 Leather wipes are required regardless of whatever leather cleaning you purchase for your purses and handbags. They're a must if you want to keep your bag clean while you're using it or in between usage. UV protection is also present to help avert cracking and fading.
For every leather item, these wipes are very important.
Our Final Thoughts
One of the alternatives given above will almost certainly meet your requirements for a purse leather cleaning. Go for the Leather Honey products if you truly want a high-quality cleaner and conditioner. The Chemical Guys kit is the finest choice if you want the best. Any of the other options are fantastic possibilities if you want a kit but don't require the entire package.
It's also highly recommended that you add leather wipes to your kit, regardless of which product offers the best leather cleaning service for your specific scenario. They're well worth the money.
If you'd rather make your leather cleaning, have a look at this DIY post with directives on how to do so. However, you have to make sure it won't cause any damages to your purse.
You can choose the best leather cleaner for your purses and handbags now that you know all the finest leather cleaners available. This will help you get that filthy bag looking sparkling like the day you took it off the shelf!